2022 has us drowning with television entertainment. From an observer's point of view, it seemed like the big streaming platforms drew us into their tussle for who does it best giving us back-to-back hits every other day of the week and month. And as the year draws to a close, it's time to look back with hindsight and think about which productions could be considered the best TV shows of 2022.
I have chosen just 10 from the swampy number of TV shows released in 2022. So here are my top 10 best TV shows of 2022 in no particular order. And there's an extra surprise selection at the end from our editor…
1. "Stranger Things" Season 4
After a three-year hiatus, "Stranger Things" Season four finally made its debut on May 27, 2022, and you bet it was worth the wait. The Netflix production was a blockbuster and by far the biggest and scariest of the Netflix series so far. The Duffer brothers have announced that there's just one more season to go and it's a wrap. However, they also announced that there will be new adventures, new mysteries, and some new and unexpected heroes. If that leaves any clue, it is that there will probably be a few spinoffs emerging from the Stranger Things universe.
2. "Better Call Saul" Season 6
Scarcely will you find prequels that do well than their original work but the case is not the same with "Better Call Saul." After their successful outing with "Breaking Bad," creators Vince Gilligan and Peter Gould decided to explore the life of "Breaking Bad's" comic-relief character, lawyer Saul Goodman in an earlier timeline. Initially, there were doubts about the plot with fans questioning whether there was a need for a prequel at all. However, over six unforgettable seasons, fans of the "Breaking Bad" franchise and critics generally have a new perspective.
"Better Call Saul" will no doubt go down in history as one of the greatest TV series of this era and of course one of the best TV shows of 2022.
3. "The Rehearsal"
In a world where things never turn out as expected, Nathan Fielder helps people rehearse for tough life decisions and situations. Weird isn't it?
"The Rehearsal" captures uncomfortable truths about American life from the pandemic era into 2022, the loneliness and the unapologetic antisemitism. Of course, there is a lot of chatter about how much of this Fielder's social-engineering comedy is doctored, but Kudos to Fielder for creating something a little different from the total make-believe and obvious lies that reality TVs are often known for.
Released on July 15, 2022, the docu-comedy aired 6 episodes, the finale being in August. The HBO series has been renewed for a second season.
4. "This is Us" Season 6
One of the amazing series we witnessed in 2022 was "This is Us" season six. Sadly, the family drama is one other series that the producers have called time on. The sixth and final season premiered on January 4, 2022, and within two weeks of its release, the premiere episode had nearly 80 million views. It went on to air 18 episodes — with the last being on May 24, 2022.
You can catch all episodes of "This is Us" on NBC, Peacock, fuboTV, and Hulu Plus.
5. "Severance"
Dan Erickson's first outing as a creator didn't come short in any way. "Severance" is no doubt a masterpiece. The dystopia is written around a fictional company that severs the work-life and the non-work-life of its employees from each other leaving them with two different personalities and experiences in and out of work.
It's amazing how the creator weaves the storyline around real and critical social issues such as workplace ethics, power and control, and of course mental health. Furthermore, the characters are quite authentic and the storyline seems original — at least nothing like the common themes you find around.
The Apple TV Plus production premiered on February 18, 2022, and aired nine episodes. The series has been greenlighted for another season and the good news is also that filming is already underway. There is no official release date yet but there is every possibility that it could be out before the end of 2023.
6. "House of the Dragon"
"House of Dragon" season one premiered on the 21st of August. So much was expected of the "Game of Thrones" prequel and the producers of the show didn't disappoint. The premiere had over 10 million viewers on HBO and across the linear channels, which is the biggest audience HBO has ever recorded for a premiere.
Undoubtedly, "House of the Dragon" remains one of the biggest hits of 2022. Full of Dragons and drama as different households try to scheme their way to inheriting the throne of King Viserys of the Targaryen Dynasty. The finale of the first season aired on 23 October 2022. HBO has greenlighted the series for a second season, although no release date has been announced yet. Fingers crossed
7. "Andor"
Rated 8.4/10 on IMDb and 96% on Rotten Tomatoes, Disney Plus' "Andor" is perhaps one of the revelations of 2022. Composed by Nicholas Britell based on Lucas George's Star Wars, "Andor" merges our favorite space opera with real-world issues, giving viewers a perspective that's been hardly explored by other works inspired by the original storyline. The Disney Plus series also has a very rich ensemble featuring the likes of Stellan Skarsgård and Denise Gough.
8. "Lord of the Rings: The Rings of Power"
Payne and Patrick McKay's "The Rings of Power " was destined to be one of the best TV shows of 2022. If not for anything, at least because it is a prequel to the outstanding fantasy-adventure film "Lord of the Rings" which was written based on J.R.R. Tolkien's novel of the same title. Beyond coasting under the success of "The Lord of the Rings" anyone who has seen "The Rings of Power" will attest that this is good television.
Bear McCreary goes thousands of years before the fabled second age, the timeline of "The Lord of the Rings." The series explores how empires were built, highlighting a few heroes and villains of the time. Visually, the series is spectacular. "Rings of Power" is deserving of its place in the top 10 TV shows of 2022.
9. "1883"
Taylor Sheridan's "Yellowstone" was superb and just when we thought we had seen it all, he whips up another Western tale around the famed Dutton family and their ranch. "1883" is a prequel to "Yellowstone" where Sheridan introduced fans of the franchise to how the Duttons became the owners of the Yellowstone ranch.
"1883" is a banger. If you are yet to watch "1883," I suggest you add it to your list of must-watch for the holidays.
10. "Euphoria"
Euphoria ranks as the third most-watched TV show in HBO's history since its debut in 2019, trailing behind "Game of Thrones" and "House of the Dragon." Season two premiered on January 9, 2022. So far, it has earned 16 nominations including a Primetime Emmy Award nomination for Outstanding Drama Series.
Zendaya's role as Rue in Euphoria has earned her a Satellite Award for Best Actress in a Drama Series and two Emmy Awards for the same category — the first being in 2020 and the second at the 74th Emmy Awards making her the first and only black woman to do so. Colman Domingo, Martha Kelly, and Sydney Sweeney have also received nominations.
BuddyTV Editor's Choice
Each year our editor will pick the best TV show of the year, which surprisingly isn't on the above list. Even though these are great selections, there's one missing that is an absolute must-watch. It's already broken several viewing records on Netflix, was #1 in 83 countries, and its cast has completely taken over our "Most Popular Actresses of 2002" list.
"Wednesday"
You can't help but fall in love with the new Netflix series "Wednesday" – from the nostalgia to the impeccable acting and the impressive storyline. It's definitely worth a second watch and I would imagine many have done so based on the 300 million plus views.
The series teases having a second season in the last episode, so let's hope we get to see Wednesday Addams return to Nevermore Academy really soon. But we have a suggestion for Netflix, get season two released before Halloween, so we have something spooky to watch at the perfect moment.
More News From BuddyTV
Keep checking BuddyTV for the latest news about some of your favorite best TV shows in 2022 that are still ongoing, as well as exciting movies and TV shows to be released in 2023. We also have several TV shows and movie recommendation articles for you to draw inspiration about what to watch.
In the meantime, check out our other best of 2022 articles.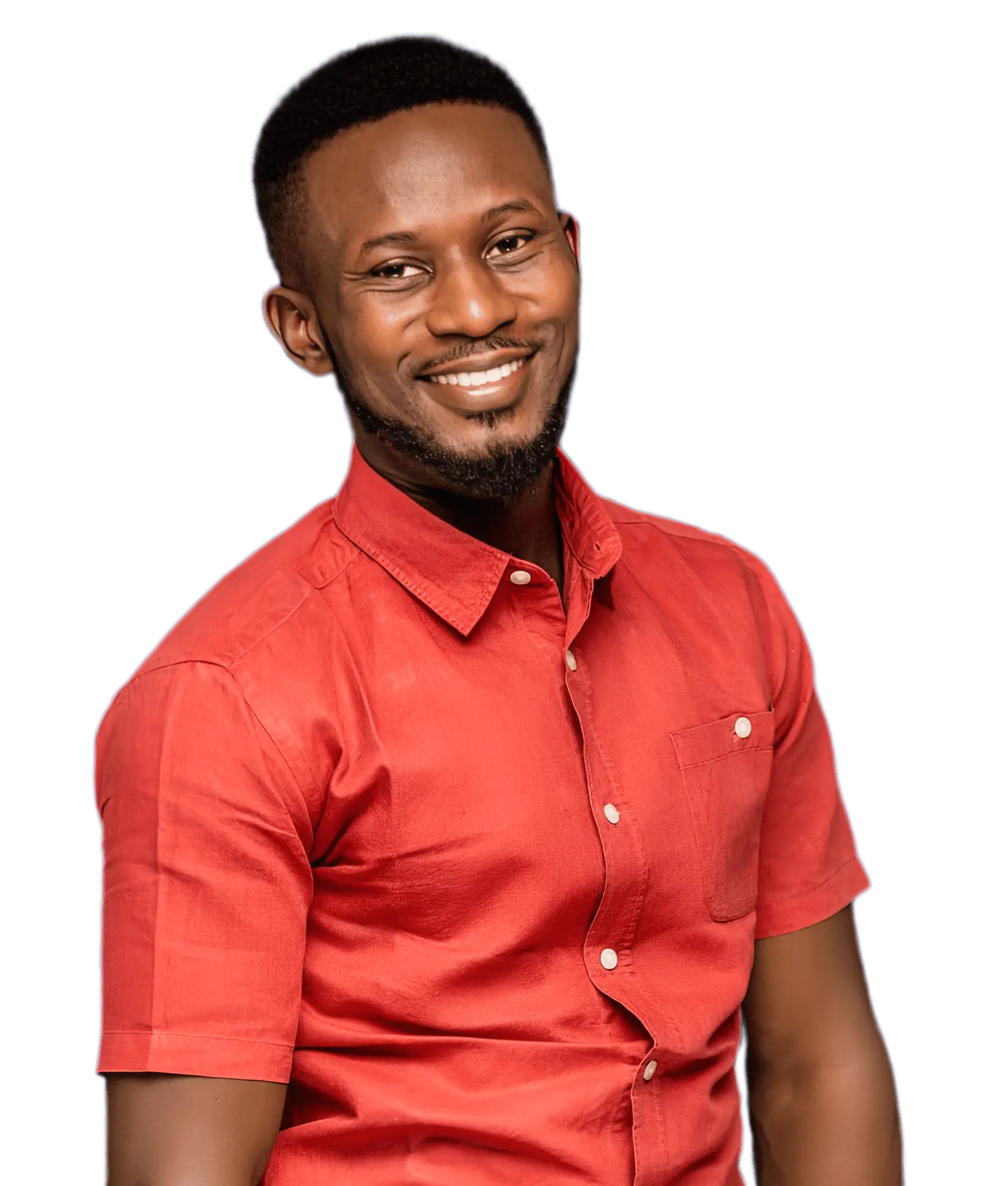 Professional SEO writer & editor with 8+ years of print journalism and writing experience across different platforms — blogs, website, eBooks and social media. His writing experience also cuts across industries like IT, fashion, education management, real estate, consulting and entertainment.