NBC finally drew the curtain on its hit series "This is Us" on May 24, 2022. The series finale of the tear-jerking drama series aroused gloomy reactions across the board — fans and casts alike, "This is Us" is our favorite thing.
The words of William Hill's (Ron Cephas Jones) ghost to Rebecca Pearson (Mandy Moore) in the final episode sums up how we all feel. "The way I see it, If something makes you sad when it ends, it must have been pretty wonderful when it was happening."
Pretty wonderful might be an understatement when describing a show that held its audience spellbound from the moment its trailer was released online — nearly 80 million views within two weeks.
In its first season, the multiple award-winning family drama series averaged 15.3 million viewers. And even though the figures have dropped over the years, there are still a few shows with such a cult following as "This is Us."
This article discusses everything you need to know about "This is Us," its cast, and characters, as well as a brief highlight of the notable moments we saw in each season. Yes, it's a recap.
What is This is Us about?
From the writer of "Crazy, Stupid, Love," Dan Fogelman comes this dramedy that challenges your presumptions about relationships and the people you assume you know.
"This is Us" chronicled the story of the Pearson family — with no stone left unturned. We saw their past, moments of love, joy, heartbreaks, disappointments — such and such wounds. From the moment we met Jack and Rebecca Pearson (Mandy Moore) in the first season, to when they had kids — Kate, Randall, and Kevin — and now to the sixth and final season when we attend Rebecca's funeral, it's been an adventure full of thrills and chills.
The multi-generational saga explored themes like relationships, family life, love, struggles — and a lot in between. The television series was exec produced by Casey Johnson and co-EPs Kay Oyegun and David Windsor.
Where can you watch This is Us?
Catch all the episodes of the just-concluded "This is Us" series on NBC, fuboTV, Peacock, and Hulu Plus. You can also stream "This is Us" when you rent or purchase it on Google Play, Amazon Instant Video, iTunes, and Vudu.
Who are the Main Characters of This is Us?
One of the high points of the series "This is Us" is the characters portrayed in the series and the actors who played them. This claim is buttressed by the several awards that the casts on the series have won — some of which are highlighted below.
Let's quickly run you through some of the characters portrayed in the series.
Jack Pearson
Jack Pearson was the husband of Rebecca and the patriarch of the Pearson family. He is perhaps one of the most beloved characters in the series. Fans of the series carved out a nickname for him — 'America's favorite dad.'
The character was portrayed by American actor and director, Milo Ventimiglia. Ventimiglia's charisma made it so easy for fans of the series to fall in love with him. And for his display in the series, Ventimiglia has received two Emmy Award nominations (2017 & 2018) for Outstanding Lead Actor in a Drama Series — among other nominations.
Dan Fogelman shared the inspiration behind the character with NBC Insider. "I think Jack's, you know, representative of the parents and for some of us, the father that we always hope we can be," he said.
While Jack's character was lovable, he however had his own weaknesses and flaws too which Fogelman wanted the audience to see. "He was always just kind of like a culmination of like a lot of friends I have who are wonderful dads and a lot of friends I have who are great people but fail in a lot of ways that they don't like," added Fogelman.
Rebecca Pearson
If there was one character we saw every season of "This is Us," then it is Rebecca Pearson. Understandably so, she is the main protagonist in the series. Rebecca was first married to Jack Pearson, later to Miguel Rivas — after Jack's death in 1998. She is the mother of Kate, Randall, and Kevin.
The character was portrayed by American actress Amanda Leigh Moore — professionally known as Mandy Moore. Moore began her career as a singer before venturing into acting. The award-winning actress was a perfect fit for the character 'Rebecca.' Watching her throughout the six seasons was no doubt delightful.
Randall Pearson
Married to Beth Pearson, Randall is the adopted son of Jack and Rebecca Pearson. Fans of the series think Randall is the most frustrating character on "This is Us." Especially because the character was portrayed as being controlling.
The character was played by Sterling K. Brown. For his performance, Brown has won Outstanding Lead Actor in a Drama Series — Emmy Award, and Best Actor in a TV Drama Series — Golden Globe Awards, making history as the first African-American to win that category. He has also received several other awards for his role as Randall Pearson — NAACP Image Award, SAG Award, and Critics Choice Award.
If you haven't seen "This is Us," then Randall Pearson is one character to look forward to.
Kate Pearson
Kate is one of Jack and Rebecca Pearson's triplets — the only girl amongst the three. She was nicknamed "Katie Girl" by their father, Jack. Kate had poor eating habits and because of her size, the character struggled with her body image. Notwithstanding, the character found love even in the midst of her identity crisis. She was married twice in the series — first to Toby Damon, and later Philip.
The character was portrayed effortlessly by American actress and producer, Chrissy Metz. And while this isn't Metz's first role, the character Kate Pearson has earned her a name, as well as a couple of awards.
Kevin Pearson
Kevin Pearson is the third of the "Big three." Kevin appeared to have it all — he was a successful handsome man, engaged to Madison Simmons, mother of their two children, Nicholas and Frances.
However, that perfect-life construct soon changed after the demise of their father. The character couldn't handle Jack's death, then came his bout with addiction, his longing to be accepted by his family, and Madison calling off their wedding just weeks before the date. There were lots of captivating moments with this character portrayed by Justin Hartley.
Beth Pearson
The character Beth Pearson is Randall Pearson's wife and mother of their three children — Deja, Annie, and Tess Pearson. She is Randall's 'calming, voice of reason.'
The character was introduced in the first season as portrayed by Susan Kelechi Watson. The American actress is renowned for her role as Nikki Jardine in "NCIS" and as Andrea Vogel in "A Beautiful Day in the Neighborhood."
We saw three other actors play young Bethany Clark in the flashback episodes — Akira Akbar, Isa Eden, and Rachel Hilson.
Toby Damon
Toby Damon is the ex-husband of Kate Pearson and the father of Hailey and Jack. The erstwhile lovers met at a support group for people struggling with eating disorders and weight. The couple got married in season two, episode 18.
The character was played by American actor and producer, Chris Sullivan. Sullivan is best known for "Knick (2014)" and "Guardians of the Galaxy Vol. 2 (2017)."He is married to Rachel Reichard.
Tess Pearson
Tess Pearson is one of the children of Randall and Beth Pearson. Tess excels at building strong relationships with people. This is seen in her closeness to her adopted sister — Deja, her uncle — Kevin (Justin Hartley), as well as her grandmother, Rebecca.
She also had a very close relationship with Randall. It's not the same however with her mother Beth. Tess started dating Alex, a gender non-binary. Beth had a hard time accepting Tess' sexuality which caused friction between the two a few times. However, Beth remained supportive of her sexuality and relationship.
The character was portrayed by two actors — Eris Baker as teenage Tess Pearson and Ian Iantha Richardson as the adult Tess.
Déjà Pearson
Déjà Pearson is the adopted daughter of the Randalls. Her birth mother is Shauna Andrews while her biological father is unknown. Déjà spent her early life in foster care and was a victim of abuse. The impact of that experience is seen in how reluctant she was to be adopted by Randall and Beth.
Déjà was portrayed by Lyric Ross. The American actress no doubt did justice to the role.
Adult Déjà is played by La Trice Harper.
Annie Pearson
Annie Pearson is the youngest daughter of Randall and Beth Pearson. Like her sister Tess, Annie plays soccer.
The character was portrayed by two actors. Young Annie was portrayed by Faithe Herman while adult Annie was played by Iyana Halley.
Miguel Rivas
The character Miguel Rivas was Jack's best friend and later Rebecca's husband upon Jack's death. Miguel and Rebecca fell in love as they both grieved about Jack's death.
The role was played by American actor and director, Jonathan William Scott Hofstedt — aka, Jon Huertas. Huertas is best known for his role in "Sabrina the Teenage Witch," HBO's "Generation Kill" and "Why Do Fools Fall in Love."
Some of the characters listed above were played by more than one actor — there were a lot of flashbacks and flash-forwards.
Supporting Characters in This is Us
There were other minor characters in the series, some of which are listed below.
Hannah Zeile as 19-year-old Kate
Niles Fitch as 17-year-old Randall
Logan Shroyer as 19-year-old Kevin
Mackenzie Hancsicsak as 10-year-old Kate
Parker Bates as 10-year-old Kevin
Long Chavis as 12-year-old Randall
Caitlin Thompson as Madison Simmons
Chris Geere as Philip
How many This is Us Seasons and Episodes are There?
Altogether, the multiple award-winning series had six seasons and 106 episodes.
Below is a quick highlight of each season and the most notable moments they had.
Season One
Season one premiered on NBC on Sept. 20, 2016, and aired until Mar. 14, 2017 — 18 episodes. In its first year, the television series received 10 nominations for the 69th Primetime Emmy Awards. Furthermore, it made the American Film Institute's top ten television programs of 2016 — edging out "Empire."
There were several memorable moments as we were introduced to the storyline of the series. We got to meet Jack, Rebecca, their triplets, and a little bit of their life before the Big Three.
Our pick for the most memorable moment would be the flashback event that was shown in episode one — the day Rebecca went into labor. That perhaps is the event that sets the storyline for the entire series.
"Making sour lemons into lemonade"

Those were the exact words of Dr. K in the hospital. Rebecca had gone into labor but of the triplets, only Kevin (Justin Hartley) and Kate lived — Kyle was stillborn.
While Jack and Rebecca were still grieving the loss of Kyle, right there in the hospital Randall was brought by a firefighter. His father, Williams had abandoned him at a fire station. When Jack learns Randall was an abandoned baby, they decided to take him in.
Season Two
"This is Us" premiered for its second season on Sept. 26, 2017, and the show aired for 18 episodes. The season finale — "The Wedding" — aired on Mar. 13, 2018.
Our most notable moment in season two was episode three — "Déjà Vu" — which was when Randall and Beth took Déjà in.
It didn't seem like a special thing at first until episode 17 — "This Big, Amazing, Beautiful Life" — when we found out how Déjà got to end up with the Pearson family.
Everyone Deserves a Fresh Start

Baby Déjà had been born to 16-year-old Shauna Andrews who obviously was inexperienced about motherhood. And when her grandmother who took care of Shauna and Déjà passed away, things went from bad to worse for the two. Shauna soon got herself in rehab and an unfortunate incident led to Déjà being taken to a foster home by social worker Linda.
After staying in a couple foster home, Déjà goes back to Shauna who is now out of rehab. But some bad habits are just hard to do away with. Shauna soon got into another mess, Déjà is pulled out and Linda brings her to the Pearsons who were considering adopting or fostering a child. Maybe a coincidence, but in the end, everyone deserves a fresh start, and thanks to the Pearsons, Déjà got hers.
Season Three
The third season made its debut on Sept. 25, 2018, and aired 18 episodes. The grand finale was aired on Apr. 2, 2019.
"The big three" were now grown-ups and as we watched the series chronicle their adult lives. Out of all the scenes, Randall's political win in episode 10 stood out — no one saw it coming.
The Audacity of Hope

Well, Randall was a political newcomer, so no hard feelings if we didn't believe he could win. Even Randall himself didn't believe he could, but the hard work he put into the campaign paid off.
Randall received a surprise late-night call breaking the news that he had just become the Philadelphia City Council representative.
The news was met with a mixture of emotions. Randall couldn't believe he had just toppled the incumbent Sol Brown for a seat in the Philadelphia City Council — the audacity of hope.
Season Four
Season four premiered Sept. 24, 2019 with the finale airing on Mar. 24, 2020. The series retained its format of 18 episodes.
Season Four kicked off with a superb birthday celebration by the Big Three. But that isn't the spotlight for us. Let's put the lights on Deja's teenage romantic affair with her boyfriend Malik.
Malik and Déjà Kissed

In episode one, we see new character, Malik (Asante Blackk) flirting with Déjà at a barbecue.
Could this be love? Oh yes, it was. Soon Malik meets Randall and Beth. The couples are not so thrilled, especially because Malik has a baby daughter. But what can they do?
Malik and Deja's love grew intense. Then came the day when Malik and Déjà skipped school so they could go on a date. The aftermath was that Déjà was grounded and Randall and Beth invited Malik's parents over for dinner. But what could have been an awkward night turned out great for the teen lovers.
Déjà took the floor and with a very emotional speech confessed that the date with Malik was her best day yet. The speech won Randall and Beth's support. They decided the two can continue seeing each other. On hearing that, Malik and Déjà stole their first open kiss right before everyone.
Season Five
Unlike the previous seasons which had 18 episodes, season five had 16 episodes. The season made its debut on Oct. 27, 2020, and ran until May 25, 2021. Here's our pick for the most notable moment — in episode 16.
There Would be no Wedding

Kevin (Justin Hartley) and Madison had been engaged and we were looking forward to their nuptial day.
However, weeks before the wedding, Madison calls off her relationship with Kevin after realizing that Kevin wasn't truly in love with her.
Perhaps some fans might have seen this one coming but to others, it was a surprise. Kevin's life looked so perfect and we were expecting his wedding to seal everything off — but that didn't happen.
Honestly, what's a marriage where there is no love?
Season Six
"This is Us" returned for its sixth and final season on Jan. 4, 2022 — over 18 episodes. The last episode aired on May 24.
Ordinarily, goodbyes are always the saddest, so being the last season, there were a lot of tear-jerking moments.
Some days before the series finale, Sterling K. Brown had predicted such an emotional ending in an interview with Yahoo. "I just wept like a baby," Brown said, recalling his reaction when he saw the script for the finale. "I feel like our show's already prone to inducing tears. I think (these) will be tears of satisfaction with how our story comes to an end.
So many things seemed to be coming to an end in season six. Toby Damon and Kate Pearson are fast growing apart. Her visit to San Francisco in episode nine did more damage than repair. On the other hand, Rebecca Pearson's health is fast deteriorating. Of all the endings, our most memorable moment is from episode 17.
"Farewell Rebecca"

We had seen this coming a long time owing to Rebecca's battles with her health. But somehow, it was still utterly devastating.
Things happened so fast, Rebecca is on her deathbed surrounded by her family. The episode shuttles between Kevin's home and imaginary scenes of Rebecca's journey to the great beyond where we see her talk to the likes of Jack and Wise Williams — both already dead.
The matriarch of the Pearson family didn't make it through the night. Rebecca's loss is devastating. The Big Three mourn Rebecca's death and will now have to navigate their lives without both of their parents.
We see a flashback where Jack promises Rebecca that she'll still be in the hearts of her children long after her death. Randall finally realizes that he's spent his entire life in fear of losing Rebecca, but now she's gone for good.
In order to secure his political future, Randall attends the Iowa State Fair at the behest of the DNC to "shake some hands and eat some junk food" (like deep-fried Oreos).
Perhaps it was such a good place to finally call time on the series which had won our hearts for six years.
Will This is Us renew for a new season?
Much to everyone's disappointment, there will be no new episodes — it all ends here. But, there's a good reason for that.
"It's not because we don't have any more story to tell. It's because we exactly planned it to go this way," series creator Dan Fogelman said. We're on a five‑year path, and to suddenly pivot and add more because we don't want it to end, it wouldn't be quite responsible to the show and what we have planned, and it would start becoming something else."
In another interview, Fogelman mentioned that the initial idea he had was to create a movie — not a TV show. "It had six or seven people born on the same day, and then the twist at the end was going to be that they were all related to the Jack and Rebecca characters," He said. "But 80 pages in, I was like, "I don't think this holds." So I gave up and put it away for a while."
Well, better to end when the ovation is loudest.
Will there be any spin-offs?
Fans have also been speculating whether there would be a spin-off series. Chrissy Metz had something to say about this on the red carpet during the premiere of the season six finale.
"Listen, everybody's like, 'Where's the spinoff? Where's the movie? Is there a musical? What's happening?' I'm like, 'All of the above!' I don't know, we'll see." She added: "Who doesn't love a spin-off? And I think that there's a lot of potential for all of it."
That's definitely no concrete answer, just speculations — there may or may not be a spinoff.
Learn more about your favorite movies and shows on BuddyTV
While "This is Us" might have wrapped up, there are other interesting TV shows still running. BuddyTV ensures you never miss out on juicy updates and interesting news about your favorite movies and shows.
Check out BuddyTV today.
(images courtesy of NBC and US Magazine)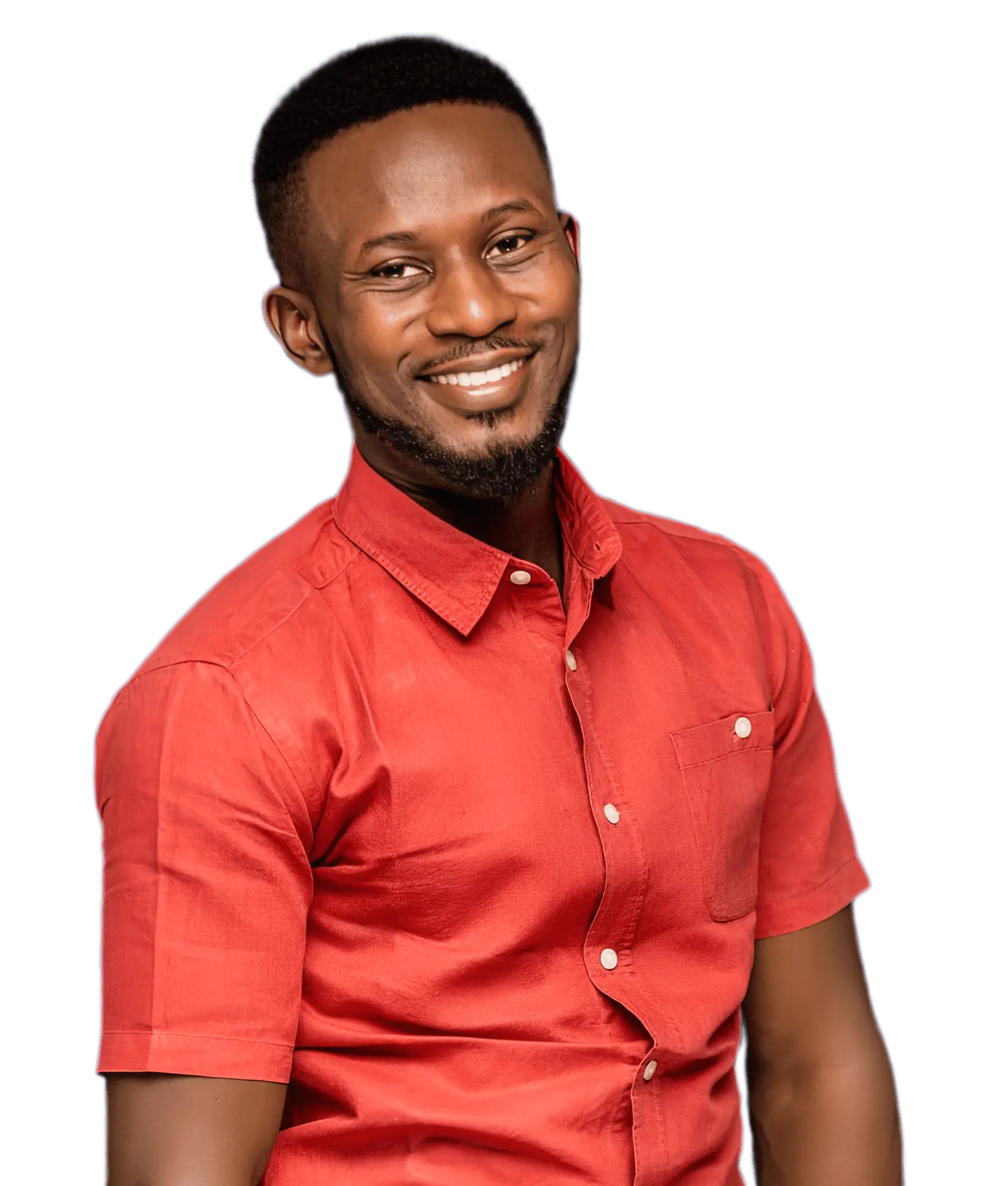 Professional SEO writer & editor with 8+ years of print journalism and writing experience across different platforms — blogs, website, eBooks and social media. His writing experience also cuts across industries like IT, fashion, education management, real estate, consulting and entertainment.