Not every TV series gets the kind of warm reception that Apple TV+ series "Severance" received upon its release.
The series which just concluded its first season has a 98% critics rating on Rotten Tomatoes and an average audience score of 93% — very impressive statistics. Fans are raving about this one and if you haven't seen "Severance" then you're missing out.
This article discusses the cast, characters, and the latest updates about "Severance" season two — as well as what to expect.
Where can you watch Severance?
All episodes of "Severance" are available for streaming on Apple TV+ — Apple's exclusive streaming service. Signup and access Apple TV+ on the Apple TV app, which is unsurprisingly available to Apple TV, iPhone, iPad, Mac computer users, and select third-party devices.
What is Severance about?
The series revolves around a mysterious company — Lumon Industries — which makes employees working on certain restricted projects undergo a severance procedure. The procedure surgically divides their work and personal lives. The two selves are referred to as the "innie" and the "outie" respectively. And although they know each other, they exist independently.
Sounds really cool and harmless right? So you would think until the series unfolds the dark truth about the procedure — the work-bound selves, called the "innies," never get to leave. They're confined to the workplace, unable to live a normal life — and those who default are punished in the break room.
"Severance" brings fresh insight into the corporate drudgery and grim barbarity that plagues office work. When you think of "Severance," the picture of a slavery situation comes to mind, only that this is more sophisticated.
In the series, Mark leads a team of compliant office workers. But when a mysterious colleague appears, it triggers an adventurous journey in search of the truth about Lumon.
Rated TV-MA — Mature audience only, the sci-fi workplace thriller is created by Dan Erickson, exec produced by Red Hour Productions.
About the Cast of Severance: Members and Characters
One of the things that really sets "Severance" apart is the cast and the rich characters portrayed in the series.
Here's a quick highlight of the main cast of "Severance" and the roles they play in the series.
Adam Scott
American actor and producer, Adam Scott is best known for playing Ben Wyatt in NBC's sitcom "Parks and Recreation." He has also featured in other films and series such as "Step Brothers," "Party Down" and "Big Little Lies."
Adam Scott played the lead role, Mark Scout, in "Severance. Mark finds himself in the middle of an unraveling mystery that compels him to square up to the true nature of Lumon's operations. Consequently, much of the drama that unfolds in the series revolves around Mark and his team of office workers in the M.D.R. division.
Zach Cherry
29-year-old Zach Cherry is renowned for playing Wolf on Fox's "Duncanville." The American actor featured in HBO's comedy-drama series "Succession" and "Shang-Chi and the Legend of the Ten Rings."
He plays the character Dylan in "Severance."
Yul Vazquez
Cuban-American actor, Yul Vazquez played the role of Peter Kilmer, aka Petey, Mark's best work pal. Suddenly Peter disappears from Lumon Industries and is replaced by Helly Riggs. This shakes Mark's compliance and triggers a quiet recalcitrance. Mark seeks answers and Peter may perhaps be the key to the unraveling mystery at Lumon in season two.
Yul Vazquez made his debut in 1992 in "Tales from the Crypt." He has also featured in hit films and shows like "Captain Phillips" and "Sex and the City."
Britt Lower
Born in Illinois, USA, Britt is an actor and director. She is best known for her appearances in "Casual" (2015), "High Maintenance" (2016), and "Mr. Roosevelt" (2017).
Helly Riggs plays the role of Helly Riggs in "Severance." She is the newly severed employee who replaces Petey. Helly's innie struggles to adapt to her new reality and is desperate to quit Lumon. However, her outie doesn't agree with that decision.
Lower excellently portrays the struggle between her character's two selves.
Jen Tullock
Jen Tullock is best known for co-writing and starring in "Before You Know It." She's featured in several TV shows like "Bless This Mess," "Smilf" and "Casual."
Tullock plays the role of Devon, Mark's younger sister. She tries to help Mark put the pieces together. She is also privy to the most important secret in the show — that Gemma, Mark's wife who is believed to be dead, is actually alive and works in Lumon.
Dichen Lachman
Australian actress and producer, Dichen Lachman earned recognition when she starred in "Neighbours" as the character Katya Kinski and as Sierra in the sci-fi drama series "Dollhouse." She has made appearances in numerous films like "Aquamarine," "Lust for Love" and "Too Late."
Lachman portrays Ms. Casey in "Severance." Ms. Casey is a Lumon employee. However, in episode 7 "Defiant Jazz" it was discovered that she is actually Mark's dead wife — or believed-to-be-dead wife.
Michael Chernus
American actor Michael Chernus is best known for "Orange is the New Black" where he played the character Cal Chapman.
Chernus stars as Ricken —Mark's brother-in-law — in "Severance."
The character plays a major role in fueling the already growing anti-Lumon consciousness in the employees in M.D.R. division. This happens when they stumbled upon a book titled "The You You Are."
A section of the book reads "Your so-called boss may own the clock that taunts you from the wall, but, my friends, the hour is yours."
Ricken's book triggers a revolt that began with the employees exploring Lumon's labyrinthine basement. Ultimately, the rebels began to devise a plan to awaken their innies.
John Turturro
John Turturro is an American writer, actor, director, and producer. The veteran Emmy award-winning actor became popular when he appeared in "Do the Right Thing." He has appeared in over 60 feature films to date. Turturro plays the role of Irving in "Severance."
Irving is attracted to a fellow gay worker, Burt, and both seem willing to explore their connection.
Turturro's character may be key to the plot in season two. In season one, Irving discovers newspaper clippings indicting Lumon, as well as a list of severed employees and their addresses — Burt's inclusive. Irving is also on a search for the truth — time will tell what he finds.
Christopher Walken
American actor and multiple award-nominee, Christopher Walken has appeared in over 100 films and TV programs including "Annie Hall," "Seven Psychopaths" and "Irreplaceable You." He is arguably the most prolific cast member in "Severance."
Walken plays the character Burt in "Severance."
Patricia Arquette
Multiple award-winning actress and activist, Patricia Arquette made her film debut in "A Nightmare on Elm Street: Dream Warriors" (1987). She has also appeared in notable films like "True Romance," "Lost Highway" and "The Wannabe."
Patricia Arquette plays the character Harmony Cobel in "Severance."
Who is Ben Stiller in Severance?
Ben Stiller is the director of "Severance" but the writer and producer also made a cameo appearance in the dystopian drama series — you probably won't know he did though.
According to Britt Lower in an interview with ET Online Ben's voice was featured in episode eight of season one. That's perhaps the moment when Helly hits her quota and a video of Kier Eagan was shown congratulating her.
"There's a little Easter egg of a voice. If you're paying close attention, it's Ben's," Lower revealed. "He does the voice," Lachman affirmed.
Will there be a season 2 of Severance?
Following the success of "Severance," Apple TV Plus has greenlighted the series for a second season. The news was made public a few days before season one's finale in April.
"It's really exciting to see the response from people who are loving the show — and the level of fan engagement," director Ben Stiller said. "It has been a long road bringing 'Severance' to television. I first read Dan's pilot over five years ago. It has always been a multi-season story and I'm really happy we get to continue it. I'm grateful to our partners at Apple TV+ who have been behind it the whole way. Praise Kier!"
"Thanks to creator Dan Erickson, the brilliant Ben Stiller, and an incomparable cast and crew, 'Severance' has imagined an existence that's equal parts riveting and enthralling as viewers around the globe can't get enough of these rich characters," remarked Matt Cherniss, head of programming, Apple TV Plus. "We're excited to go deeper into this wholly unique world and unpack more layers of Lumon in season two," he added.
If you think season one was intriguing, it sounds like season two promises more troubling revelations with season one ending with a few cliffhangers — Mark discovers Gemma is alive, Helly learns she is an Eagan — Helena Eagan — and Irving finds out Burt is married.
What more can we expect?
Dan Erickson offers some appetizers. "There's definitely going to be some expansion of the world," Erickson teased. "Within Lumon, we're going to see more of the building, and we'll see more of the outside world, too."
And in case you're wondering when the producers will be taking us back to Lumon Industries. For now, no air date has been announced for the second season. However, supposing productions begin sometime this year, a 2023 date is likely.
Learn more about your favorite movies and shows on BuddyTV
BuddyTV will update you as soon as there is new info about the upcoming season. In the meantime, checkout BuddyTV for other articles about your favorite movies and shows.
(images courtesy of Apple TV+)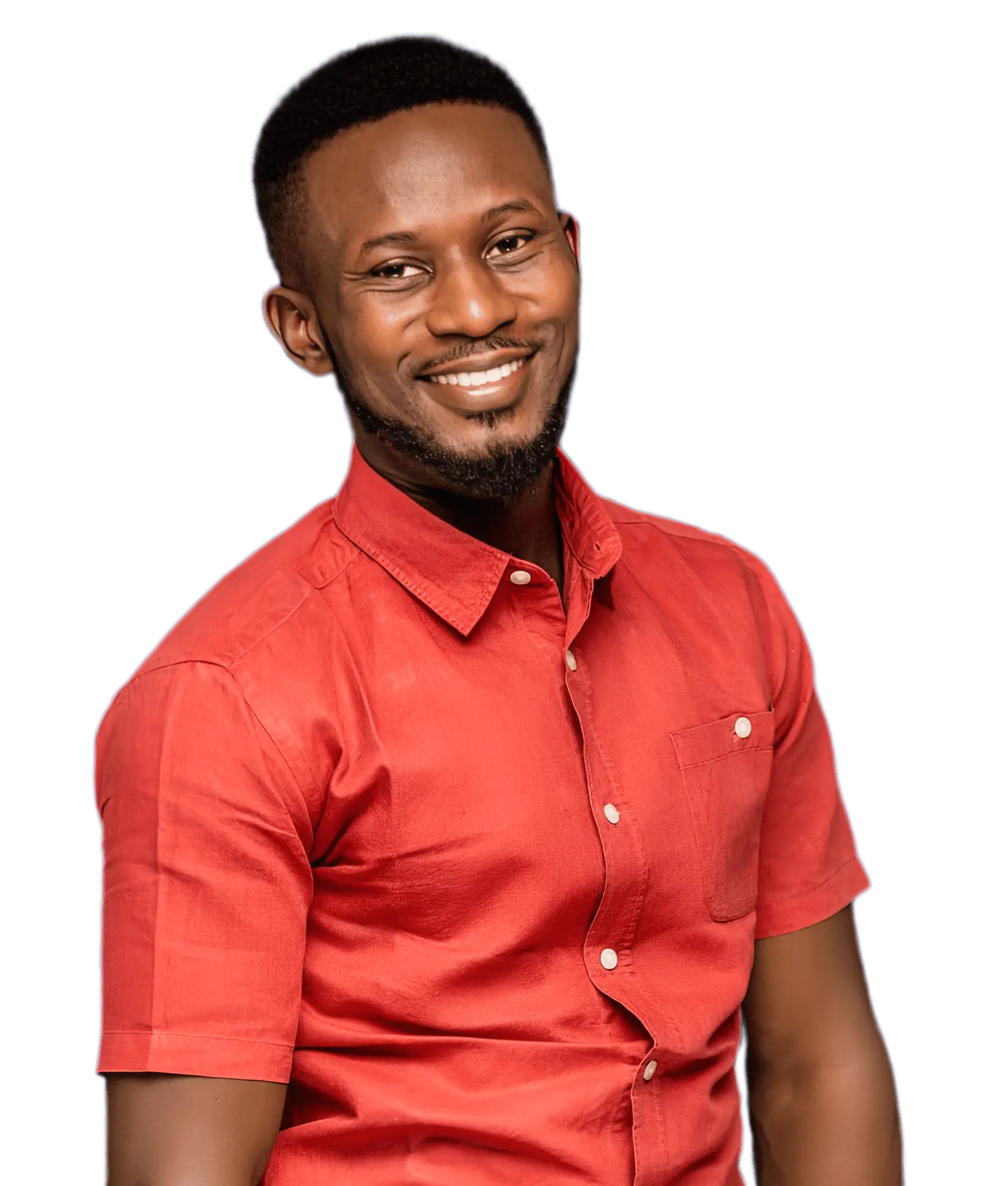 Senior Writer, BuddyTV
Professional SEO writer & editor with 8+ years of print journalism and writing experience across different platforms — blogs, website, eBooks and social media. His writing experience also cuts across industries like IT, fashion, education management, real estate, consulting and entertainment.