"Yellowstone" was one of the highlights of the MTV Video Music Awards 2022. What's the nexus between "Yellowstone " and MTV VMA you might ask? Well, Paramount Network chose the award night and platform to release a teaser video for its upcoming season 5. Cheers, applause, and screams filled the room as the crowd soaked in the news of the much-awaited new season.
The American neo-western TV series has gained massive popularity since hitting the screens on June 20, 2018. So far it's aired four seasons with the record-breaking finale of the fourth season airing on January 2, 2022.
Related: 10 Best Westerns of All Time, Ranked by Viewers
"Yellowstone continues to shatter records with more than 11 million viewers tuning in for the season finale, proving we've hit a cultural nerve—from the center of the country to each of the coasts—and still have lots of room to grow on linear," said the president and CEO of ViacomCBS Media Networks, Chris McCarthy.
What's the upcoming fifth season about? What more can we expect from John Dutton and the Dutton family? Which "Yellowstone" cast and character will make a return and when is the release date? This article bares it all so keep reading.
"Yellowstone" Season 4 Finale: A Recap
The season 4 finale, "Grass On The Streets and Weeds on the Rooftops," ended with several cliffhangers. There are a lot of mysteries fans can't wait to unravel in the upcoming season. Thankfully, there is a bold and audacious promise from the producers in the teaser for the new season that "all will be revealed."
While we wait for the revelations, let's take a quick look at some of the notable moments in the season 4 finale.
Summer is Going to Jail
Call it karma or just cheer hatred by the Montanans for Summer Higgins — whatever it is, after 42 arrests in her lifetime — she finally gets tried for all her crimes and is sentenced to prison. Judge Mitchell Davis described her as an environmental terrorist. Addressing Summer directly, Davis says, "I am not swayed by your education or your outreach to the community. In fact, the opposite. You know better. If you wish to change laws, run for office or vote for those who wish to change them as well. I look at your file and I see a career criminal."
The judge sentenced Summer to over 37 years in prison despite her plea agreement. How does prison life affect Summer in season 5 and beyond? We'll wait to see.
The Last of Jimmy
We saw the last acts of Jimmy in the finale as he perhaps gets shipped off to the upcoming spinoff series, "6666." In the finale, Jimmy makes a return to Yellowstone. However, it's evident Jimmy needs to start all over but not in Yellowstone. After receiving John Dutton's blessings to leave Yellowstone, Jimmy is seen having a heart-to-heart conversation with Lloyd where he shares his new experience back in Texas. "No, it's hard to do here. This job's hard enough without fighting the whole world for the right to do it. In Texas, I'm not fighting a neighbor to do my job because he's got the same job. So does his neighbor. Just cattle and cowboys all the way to the horizon," responding to Lloyd's claim that ranching is hard.
We've probably seen the last of Jimmy in "Yellowstone." Rest assured though, Jimmy will be a feature in "6666."
Caroline Gets Rid of Beth
The epic rivalry between Caroline and Beth saw the latter get fired from Market Equities in the finale. "I gave you enough rope to hang yourself and oh boy did you fucking hang yourself," Caroline confronts Beth. "You have violated everything. From the terms of your contract to your NDA; you have committed corporate espionage," she added before dropping Beth some heated lines and the news of her sack. "I'm going to put a public restroom where your fucking house is. I am going to chop down every tree and dam every creek. I am going to rape your fucking ranch to death. And you, you little bitch, are going to prison. Needless to say, you're fired."
How will Beth respond in season 5? Let's hope this is part of all the producers promised will be revealed.
Where Can You Watch "Yellowstone?"
Catch up on all episodes of "Yellowstone" seasons one to four when you rent or purchase it on iTunes, Vudu, Apple TV, and Amazon Prime Video. Similarly, you'll be able to stream "Yellowstone" season 5 premiere on Paramount Network.
When is the Release Date of "Yellowstone" Season 5?
Put on your cowboy hat because in no time we'll be back at the famous "Yellowstone" ranch. "Yellowstone" season 5 began filming sometime in May and right now it appears it's already a wrap. The fifth season premieres on Sunday, November 13 on Paramount Network, at 8 p.m. ET. The premiere is said to be a two-hour event and subsequently, new episodes will stream weekly at 8 p.m. ET.
How Many Episodes Will Season 5 Have?
"Yellowstone" season 5 will air 14 episodes instead of the 10 we've been used to. The season will also come in two installments of seven episodes each. However, there is no news yet about how long the break between the installments will be.
What Will "Yellowstone" Season 5 be About?
The struggle to retain ownership of the ranch continues as the Duttons battle with several foes who are hell-bent on taking the Dutton family legacy away from them. The Duttons seem set to go to war if that's what it takes.
"We'll show the world who we are, and what we do," says John Dutton — played by Kevin Costner — in a newly-released 15-second teaser. After the explosive events of season 4 — especially the betrayals that hit the Dutton family — season 5 is sure to be a thriller and an exciting watch.
The short clip also shows Rip Wheeler (Cole Hauser) loading a gun, but not so much is revealed about the storylines we should expect in the much-raved about season 5.
Will Beth be jailed as Caroline promised? Who emerges as the governor of Montana? All that remains to be seen but the producers made a bold promise in the trailer "ALL WILL BE REVEALED."
Yellowstone Season 5 Teaser | 'All Will Be Revealed'
"Yellowstone" Season 5: Cast and Characters
Get ready for the return of your favorite actors and perhaps a few new ones. There is no doubt about the return of lead actor Kevin Costner, who will play the family patriarch John Dutton and will lead the Dutton family. We'll also see Cole Hauser (Rip Wheeler) and his new wife Beth — played by Kelly Reilly. According to Deadline's report, Young John Dutton played by Josh Lucas also returns as well as young Beth Dutton and young Rip Wheeler, played by Kylie Rogers and Kyle Red Silverstein respectively. Guest stars in season 4 Kathryn Kelly (Emily) and Jen Landon (Teeter) have been bumped up to regulars. Mo Brings Plenty as Mo and Wendy Moniz as Governor Lynelle Perry who have played recurring characters since the inception of the show also become regulars.
When asked about the cast of "Yellowstone" season 5, Hauser stated that they have all become close over the years. He specifically mentioned Kevin Costner as John Dutton, Kelly Reilly as Beth Dutton, Luke Grimes as Kayce Dutton, Wes Bentley as Jamie Dutton, and Gil Birmingham as Chief Thomas Rainwater.
Furthermore, the official character description also shows there are four new additional characters joining "Yellowstone." The first is Rowdy, a young cowboy played by Kai Caster. Also joining is the character Abby, a musician — played by Lainey Wilson. Lilli Kai will play the character Clara Brewer, assistant to one of the Duttons. Lastly, there is a Montana newcomer and "corporate shark" Sarah Atwood, played by 1883's Dawn Olivieri.
We can also expect to see the following returning "Yellowstone" cast:
Kelsey Asbille as Monica Long Dutton,
Brecken Merrill as Tate Dutton,
Ryan Bingham as Walker,
Piper Perabo as Summer Higgins,
Finn Little as Carter,
Ian Bohen as Ryan,
Denim Richards as Colby,
Forrie Smith as Lloyd,
Jackie Weaver as Caroline Warner,
and Jefferson White as Jimmy.
Show creator Taylor Sheridan might have left fans a hint already though that some notable character(s) may not exist beyond season 5. In an interview with Entertainment Tonight, the Oscar winner made an interesting statement, "if you look at everyone as a chess piece in Season 5, it is impossible to keep playing the game without taking chess pieces off the board." Only time will tell which of the characters gets to leave the scene.
Yellowstone: Kevin Costner REACTS to Rumors That Season 5 Is the Last (Exclusive)
Will There be Other Seasons of "Yellowstone?"
From all indications, this may not be the last we see of "Yellowstone." Speaking to Extratv about whether this would be the last of the series, lead actor Kevin Costner said "I really don't know… that's why I look to the future, I deal with everything I have to do, but I'm not gonna get caught flat-footed by anybody." Albeit, the veteran actor stated earlier in the interview that the show "still has the foot on the gas."
In an interview with Vulture, Kelly Reilly suggests that "Yellowstone" season 5 won't be the end of the series.
What do you make of that? Well, it sounds like there is a possibility that there are still other tales to tell about the plot and these words by the show creator seem to corroborate this conclusion. "There's only so much hovering one can do before the story starts to lose its locomotion; you can't put it in neutral just because it's successful. It will go as many years as it takes for me to tell the story, but you're not going to see nine seasons of it," Taylor Sheridan told the New York Times in 2021.
Learn More About the Best Movies and Shows on BuddyTV
Subscribe to the BuddyTV newsletter today so you never miss any updates about "Yellowstone" as well as your other favorite movies and TV shows. To cap it up, we'll also send you interesting movie and TV show recommendations from time to time. Happy to have you join our mailing list.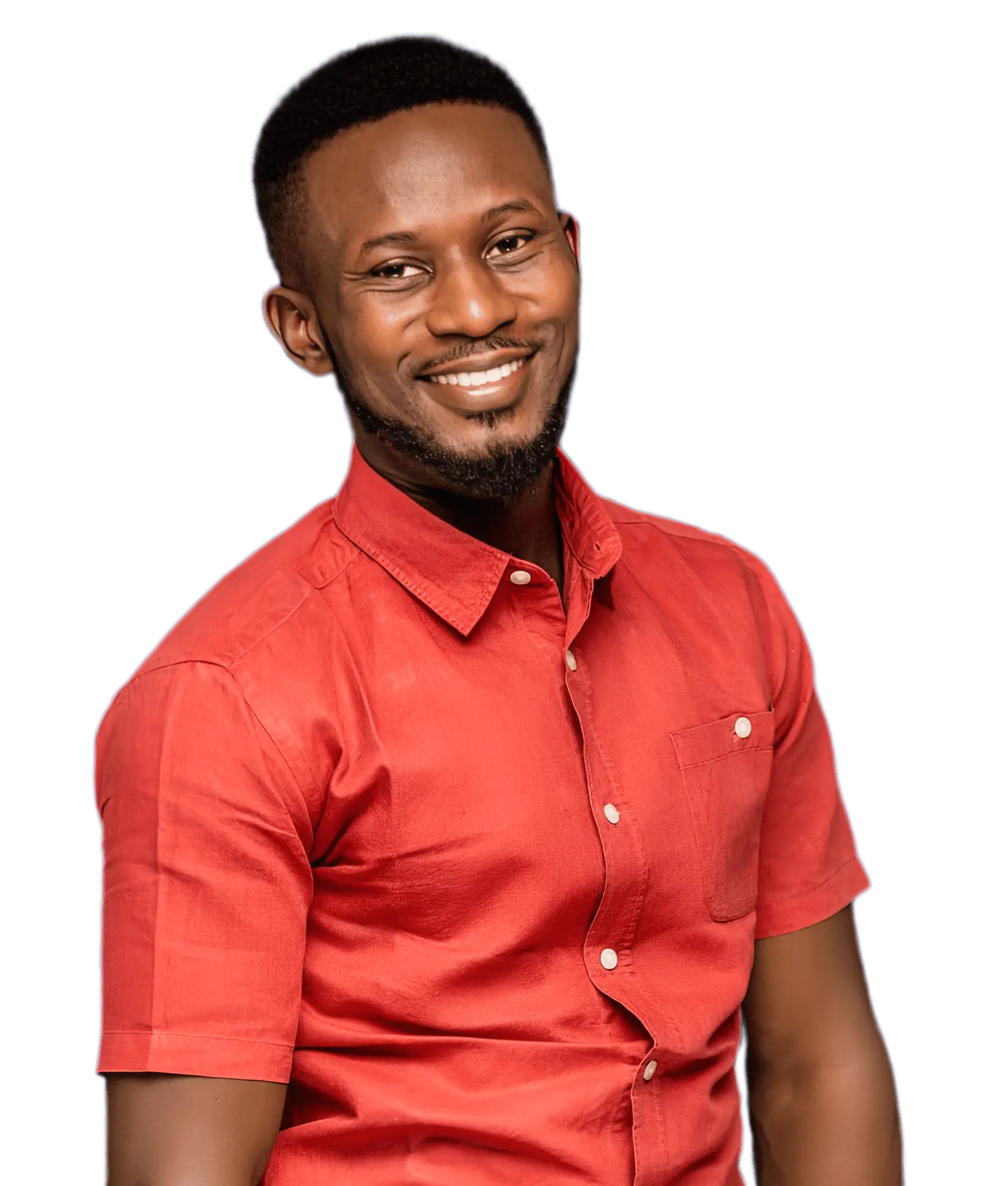 Professional SEO writer & editor with 8+ years of print journalism and writing experience across different platforms — blogs, website, eBooks and social media. His writing experience also cuts across industries like IT, fashion, education management, real estate, consulting and entertainment.