Angelina Jolie movies list is so loaded it's hard to pick which is her very best and which are not so cool. My foolproof technique for doing this for any actor is to check what critics and audiences are saying across multiple channels. That's exactly how I arrived at ranking Angelina Jolie's movies from best to worst. In the end, you can hardly go wrong with the multiple award winning actress. Even the worst movies on the list feel somewhat watchable because of her graceful and charming personality. There are scarcely a handful of actors that come close to Jolie's reputation.
This article highlights some of the best and worst movies on the Angelina Jolie movies list.
Angelina Jolie Movies List: Ranked Best to Worst
Angelina Jolie's film debut came in 1982 when she featured in Hal Ashby's "Lookin' to Get Out" which also featured her father, Jon Voight. The film was trailed by several negative reviews. It's been four decades since that debut and today Angelina Jolie's movie list is loaded with a lot of classics. Here is a quick look at 25 out of her numerous movie credits — not just the epic ones, but a few of the not too good outings as well.
1. "Changeling (2008)"
Rated 7.8/10 on IMDb, "Changeling" rightly sits top of every list of the best Angelina Jolie movies. Directed by Clint Eastwood, "Changeling" explores dark themes such as political corruption, child endangerment and female disempowerment. Angelina Jolie plays the role of Christine Collins, a grief-stricken mom who questions the L.A.P.D on how they handled the case of her missing son. For her role in "Changeling" Jolie received a nomination for an Academy award.
2. "Girl, Interrupted (1999)"
"Girl, Interrupted (1999)" can safely pass for Jolie's best as well. Written based on Susanna Kaysen's 1993 memoir of her 18-month experience in a mental hospital. Although it was Winona Ryder who portrayed the girl in the mental institution, it was Angelina Jolie who stole the show. Jolie played Lisa Rowe, a charismatic sociopath and fellow patient at the psychiatric home. Her electrifying vivid portrayal of the character didn't go unnoticed as she won an Oscar for her performance — her only Oscar award win so far. Her role as Lisa arguably launched her to stardom.
3. "Gia (1998)"
HBO's "Gia" is a story about the meteoric rise to fame of real life character Gia Marie Carangi and how she died untimely. Gia was a top fashion model in the late 1970s. Jolie inhabits the character's tumultuous life of Gia with grace showing that she was capable of pulling off any role. "Gia" ranks as one of her most electrifying performances till date.
4. "A Mighty Heart (2007)"
Controversially casted as mixed-raced Mariane Pearl, wife of Daniel Pearl (Dan Futterman), a Wall Street Journal reporter who goes missing in Pakistan. Jolie goes on a mission to find her husband. Again, Jolie acts her heart out in this sad and distressing movie.
5. "Beowulf (2007)"
This action adventure just like the poem that inspired it is about a warrior Beowulf who defeats Grendel, a monster that's been terrorizing Denmark. Grendel's mom — Angelina Jolie — goes on a revengeful killing spree and Beowulf must stop her too. There was a little deviation from the original poem though when Jolie emerges from the water and tries to seduce Beowulf.
It was quite interesting to see Jolie portray a villainous character, but again, credit to the actor for her ability to metamorphose into any role.
6. "Maleficent (2014)"
"Maleficent" is a live-action retelling of Disney's "Sleeping Beauty" fairy tale. The story is told this time from the Villain's perspective and your Stargirl, Angelina Jolie is the eponymous villain. Jolie's character is both evil and sympathetic. In one breath, she curses an infant princess, while in another she's remorseful about her actions. There's something about seeing Jolie play a villain, you'll definitely feel for her.
7. "Mr. and Mrs. Smith (2005)"
Angelina Jolie and Brad Pitt come together to make this action-comedy remarkable. But what's furthermore remarkable is that this movie was the beginning of their real life love story. In the film, Jolie and Pitt were couples who worked as hired assassins for two rival agencies. In their final assignment, their target is to eliminate each other.
"Mr. and Mrs. Smith" is such a classic.
8. "Salt (2010)"
In this second collaboration with director Phillip Noyce, Angelina Jolie plays Evelyn Salt, a CIA operative falsely accused of being a Russian spy by a Russian defector, Orlov. Salt goes on the run as she tries to figure out how to prove her Innocence and uncover the conspiracy.
9. "Playing by Heart (1998)"
"Playing by Heart" is an American comedy-drama featuring Angelina Jolie alongside the likes of Gillian Anderson, Sean Connery, Ellen Burstyn, Anthony Edwards, Dennis Quaid, Jay Mohr, Ryan Phillippe, Jon Stewart, Gena Rowlands, and Madeleine Stowe. The ensemble explores the close encounters and unbelievable connection of these 11 seemingly unrelated characters. Jolie plays a repentant heart-party gal.
10. "Pushing Tin (1999)"
"Pushing Tin" is an interesting workplace comedy-drama which casts Jolie in a small role as the discontented wife of an air-traffic controller — portrayed by Billy Bob Thornton. Jolie dallies briefly with Thronton's co-worker, John Cusack which intensifies the rivalry between the two men.
11. "Hackers (1995)"
Jolie, nicknamed 'Acid Burn' is one of a set of young hackers trying to save the world from The Plague, a high-tech embezzler. "Hackers" is slick and has some very cool and appealing aesthetics.
12. "The Bone Collector (1999)"
What do you think about Denzel Washington and Angelina Jolie co-starring in a film? For me, I think finesse. And yes, that's exactly what "The Bone Collector" delivers. In this crime-thriller Washington, a quadriplegic ex-homicide detective teams up with Jolie, a newly re ruined NYPD officer to track down a psychopathic serial killer. The chemistry between Washington and Jolie in this film makes it a beauty to watch.
13. "Gone in 60 Seconds (2000)"
Car thief Randall Raines — Nicolas Cage — is forced out of retirement in a bid to save his brother from crime lord, Raymond Calitri. His task? Steal 50 cars in 3 days while evading the police and a rival gang. To pull off this historic heist, Randall assembles his former associates. Angelina Jolie portrays Sara "Sway" Wayland, one of Raines' accomplices and his lover.
14. "Wanted (2008)"
Wesley Gibson, an abused and frustrated office worker discovers that his father was an assassin before he was murdered by a hitman who is now after his own life. Gibson must learn to defend himself against his enemies. Jolie stars as Fox, an expert assassin who saves Gibson from Cross initially and assumes the role of his guide.
15. "Foxfire (1996)"
Legs Sadovsky (Angelina Jolie) leads a group of five high-school girls to revolt against a teacher who sexually harasses them. The girls were suspended but they built an unlikely friendship which grew into full-blown rebellion.
16. "Alexander (2004)"
"Alexander" is a historical account of the famous King of Macedonia, Alexander the Great and his expedition to conquer the world. Jolie plays Olympias, Alexander's mom. If you love historical films, then this is for you.
17. "Lara Croft: Tomb Raider (2001)"
"Lara Croft: Tomb Raider" is a video game-inspired action-adventure where Jolie plays the title character — Lara Croft. Lara must retrieve some powerful ancient artifacts from the Illuminati before they could use it. Many critics think Jolie was a perfect choice to bring the iconic video game character to life.
18. "The Tourist (I) (2010)"
On his way to Italy, Frank Tupelo, an American tourist, sits with a beautiful woman, Elise (Angelina Jolie). Unknown to Tupelo was the plot by Elise and her lover Alexander Pearce who is wanted by the police and a mobster for different crimes.
19. "Original Sin" (2001)"
Jolie portrays Julia Russell, a mail-order bride and a seductress who connives with her lover Billy to play a fast one on Cuban businessman Luis Vargas, portrayed by Antonio Banderas. In a twist to the plot she falls in love with Luis Vargas.
20. "Sky Captain and the World of Tomorrow (2004)"
"Sky Captain and the World of Tomorrow" is an action adventure with a solid touch of technology too advanced for the era it projected — 1939 — but granted it is such an interesting watch. Angelina Jolie portrays the character Franky Cook, a Royal Navy aircraft commander. You'd fancy this one.
21. "Life or Something Like It (2002)"
Lanie Kerrigan interviews a psychic about the outcome of a game, however what she got is a scary prediction of when she would die. If you love comedy-romance movies, then you've got to see this.
22. "Those Who Wish Me Dead (2021)"
Conor, a young teenage boy witnesses two assassins competing murder and now they seek to take his life. Hannah (Angelina Jolie) comes to the rescue.
23. "Lookin' to Get Out (1982)"
Angelina Jolie made her screen debut in this film briefly appearing as Alex Kovac's (Jon Voight) daughter Tosh Kovac. While the film is poorly rated by audiences and critics alike, there's not so much to criticize about the seven-year old Jolie who was just starting her acting career.
24. "Playing God (1997)"
Dr. Eugene Sands had his license revoked for operating after taking drugs. His life soon became entangled in shady dealings when he picked up a job to work for a gangster, Raymond Blossom. Things become more complicated when Sands becomes involved with Claire (Angelina Jolie), Raymond's girlfriend.
25. "Cyborg 2: Glass Shadow (1993)"
This sci-fi thriller didn't go well with movie critics at all. Angelina Jolie is reported to have said in countless interviews that she regrets featuring in the film. Rated 3.9/10 on IMDb. If anything, the poor reviews suggest that this might be a movie to endure.
Other Titles on the Angelina Jolie Movies List
Here are a few other movies you may find interesting in the overall Morgan Freeman movies list.
"Alice & Viril (1993)"
"Without Evidence (1995)"
"George Wallace (1997)"
"Taking Lives (2004)"
"The Eternals (2021)"
"Love Is All There Is (1996)"
"Maleficent: Mistress of Evil (2019)"
"The Good Shepherd (2006)"
"True Women (1997)"
"By the Sea (2015)"
"Mojave Moon (1996)"
"Hell's Kitchen (1998)"
"Lara Croft Tomb Raider: The Cradle of Life (2003)"
More BuddyTV Movie Suggestions
I hope you found a lot of interesting movies on this review of the Angelina Jolie movies list. Interested in more movie recommendations?
Check out BuddyTV for the movie list of other actors like Dwayne Johnson, Brad Pitt, Chuck Norris, Morgan Freeman and many more.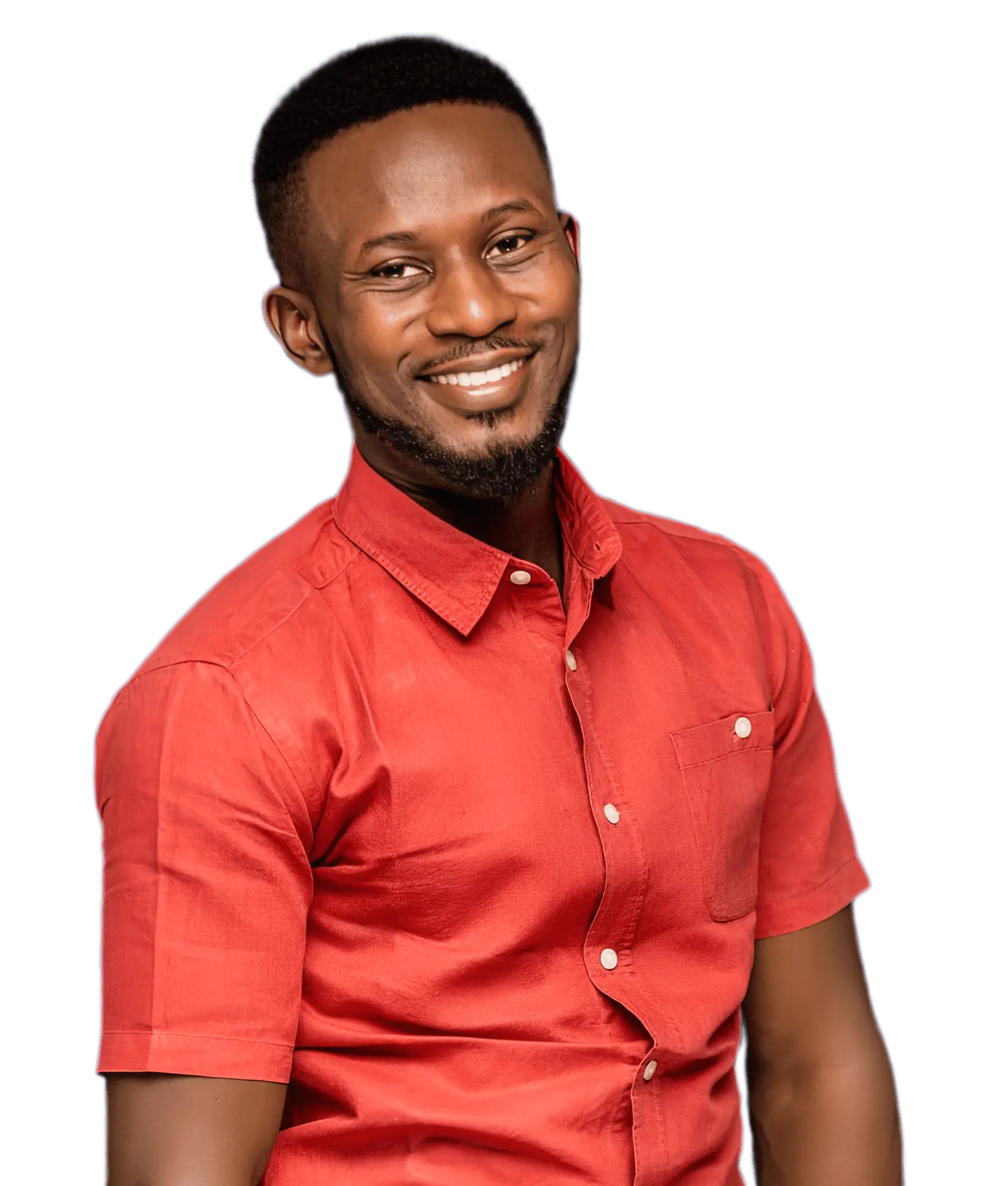 Senior Writer, BuddyTV
Professional SEO writer & editor with 8+ years of print journalism and writing experience across different platforms — blogs, website, eBooks and social media. His writing experience also cuts across industries like IT, fashion, education management, real estate, consulting and entertainment.