"Game of Thrones" prequel "House of the Dragon" had a fantastic premiere in August, introducing fans to an entirely different experience of Westeros — about 172 years before Daenerys Targaryen was born and 100 years after the Targaryens conquered the seven kingdoms. As expected, fans of the franchise — one of which I am — have begun to do their comparisons between the two. While both series belong to the same franchise, the difference in timelines already suggests that there will be significant differences between the two. This article looks at some of the major differences between "House of the Dragon" and "Game of Thrones," as well as other info you need to know about the HBO series.
What is "House of the Dragon" About?
It's a lot easier to put the pieces of "House of the Dragon" together if you saw the "Game of Thrones." The two fantasy drama television series have their origin in the novel "A Song of Ice and Fire" by one of the creators of the series, George R. R. Martin.
"House of the Dragon" chronicles the reign of House Targaryen over the seven kingdoms and the events that led to the "Dance of the Dragons" — the war of succession — which fans witnessed in "Game of Thrones" season five, episode nine. Since the premiere episode, "The Heirs of the Dragon" aired on August 21, 2022, there have been five other episodes.
Episode two — "The Rogue Prince"
Episode three — "Second of His Name"
Episode four — "King of the Narrow Sea"
Episode five — "We Light the Way"
Episode six — "The Princess and the Queen."
"House of the Dragon" was created by Ryan Condal and George R. R. Martin, both of whom deputizes as exec-producers alongside Ron Schmidt, Jocelyn Diaz, Sara Hess, Vince Gerardis, and Miguel Sapochnik. The HBO series was shot in four different locations — Portugal, the United Kingdom, Spain, and the United States.
5 Differences Between "House of the Dragon" and "Game of Thrones"
Fans seem to agree on the fact that "House of the Dragon" is living up to the high standards set by the "Game of Thrones." And while there are many obvious similarities — as is expected from a prequel — between "House of the Dragon" and the "Game of Thrones," there are also quite a number of fascinating differences between the two. Below are some of the noticeable differences between "Game of Thrones" and "House of the Dragon."
1. There are far more dragons:
In "Game of Thrones" we saw only three dragons — Viserion, Drogon, and Rhaegal, however in "House of the Dragon" there are about seventeen dragons. This is perhaps because the storyline of the latter is about a time when the Targaryens are at the height of their powers — just as their dragons. Although the dragons have been used sparingly thus far, fans can expect to see more of them in upcoming episodes.
2. There are also more Targaryens:
Fans only got to meet only four Targaryens properly in "Game of Thrones" — Viserys, Daenerys, Maester Aemon, and Aegon, aka Jon Snow — and only two were at the forefront. However, in contrast, there are more Targaryens in "House of the Dragons" and they are prominent and powerful unlike what we saw in "Game of Thrones."
3. Concentration of power:
In "Game of Thrones" the Targaryens had become weak, hence a lot of houses/characters had the center stage. There was House Lannister and House Stark which were pretty much powerful, as well as House Baratheon and House Greyjoy. However, until this point in the storyline of "House of the Dragon" the Targaryens are the major focus with the other families playing second fiddle. They are still a proper dynasty unlike in "Game of Thrones" where they were now weak and their powers diminished.
4. There are new houses:
In "House of the Dragon" we are getting to meet new houses that were never a feature in "Game of Thrones." Houses like House Velaryon, House Hightower, House Cole, House Strong and House Westerling are all invited to the party. Albeit, we haven't seen as much of them as we have seen of House Targaryen, they will surely play key roles as the series unfolds.
5. There are more digital effects:
Well, the world hasn't stopped evolving since we had "Game of Thrones." There's been a lot of advancement in technology since then and you could easily spot some improved digital effects in this first season. Scenes like the face-off at Dragonstone appeared more electrifying and that's nothing more than the awesomeness of improved digital technologies.
Casts and Characters of "House of the Dragon"
Here is a quick highlight of the major casts and their characters:
Paddy Considine: Paddy (Patrick) Considine made his TV debut in 1999 featuring in A Room for Romeo Brass as Morell. Other notable appearances in recent years include featuring in "Hot Fuzz," "The Bourne Ultimatum" and "Submarine." He portrays King Viserys Targaryen.
Matt Smith: Matt Smith is Prince Daemon Targaryen in "House of the Dragon." The English actor is best known for his role in BBC's sci-fi adventure series "Doctor Who."
Rhys Ifans: BAFTA award-winning actor Rhys Ifans portrays the character Ser Otto Hightower. Ifans breakthrough on TV came in 1997 when he featured in "Twin Town" alongside his brother Llyr Ifans.
Fabien Frankel: Fabien Frankel, the son of the renowned late actor Mark Frankel portrays Ser Criston Cole in "House of the Dragon." Frankel is a graduate of the London Academy of Music and Dramatic Art where he received a Bachelor of Arts degree in Professional Acting.
Graham McTavish: Scottish actor Graham McTavish is popularly known for playing Dougal Mackenzie in "Outlander." He portrays Ser Harrold Westerling.
Gavin Spokes: Gavin Spokes plays the character Lord Lyonel Strong. Spokes is renowned for his role in "Hitmen (2020)."
Bill Paterson: Scottish actor and writer Bill Patterson portrays Lord Lyman Beesbury. The veteran actor is best known for his roles in "Miss Potter" and "How to Lose Friends & Alienate People."
David Horovitch: English actor David Horovitch portrays Grand Maester Mellos. He has featured in films like "102 Dalmatians," "The Young Victoria" and "Mr. Turner."
Steve Toussaint: British actor and writer Toussaint plays the role of Lord Corlys Velaryon. He is best known for featuring in "Prince of Persia: The Sands of Time."
Jefferson Hall: The twins Ser Tyland Lannister and Lord Jason Lanister are performed by English actor, Jefferson Hall. Hall isn't new to the "Game of Thrones" cast. He portrayed Ser Hugh of the Vale in two episodes of the sequel.
Ryan Corr: Corr's professional stage debut came in Sydney Theatre Company's "Sex with Strangers." He portrays Ser Harwin 'Breakbones' Strong.
Eve Best: Best known for her role in "The Homecoming" which earned her a Tony Award nomination in 2008 for Best Actress in a Drama. Best portrays the character Princess Rhaenys Targaryen in "House of the Dragon."
Emma D'Arcy: British-born actor Emma D'Arcy cast as Princess Rhaenyra Targaryen.
Other cast members include:
Sonoya Mizuno as Mysaria
Matthew Needham as Larys Strong
Olivia Cooke as Queen Alicent Hightower
Milly Alcock as Young Princess Rhaenyra Targaryen
Emily Carey as Young Alicent Hightower
Shani Smethurst as Baela Targaryen
Where Can You Watch "House of the Dragon"
Season one of "House of the Dragon" airs exclusively on HBO every Sunday at 9 p.m. ET/PT. Consequently, HBO Max is the only place you get to stream it later. New episodes are available for streaming on HBO Max at 9 p.m. ET or 6 p.m. PT.
Learn More About Your Favorite Movies and Shows on BuddyTV
Stay up-to-date with news and info about "House of the Dragon" and your other favorite movies and shows when you subscribe to BuddyTV newsletter. Joining our mailing list also means you'll get interesting movie and TV show recommendations from time to time. That way, you'll never run out of ideas about what to watch.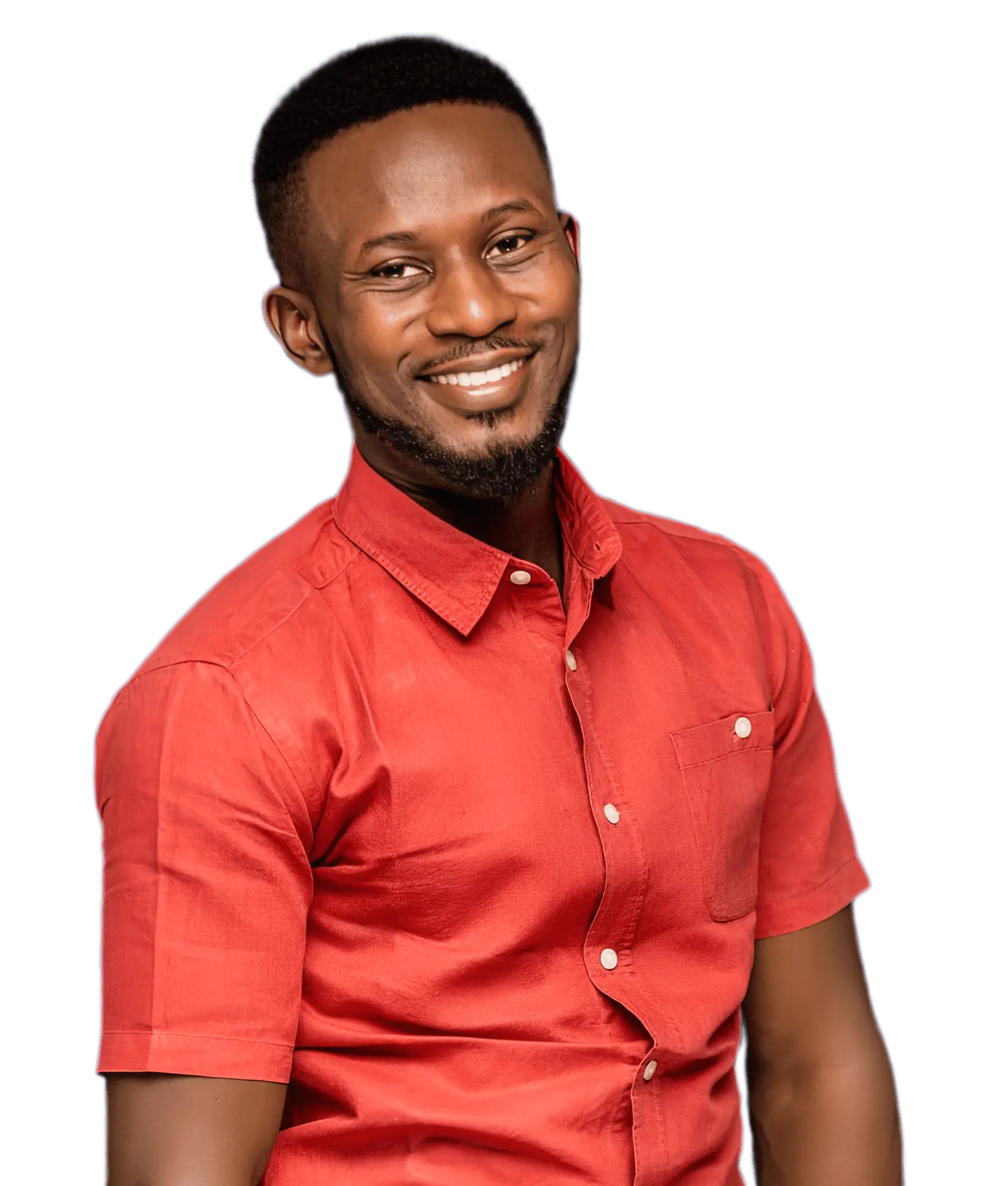 Professional SEO writer & editor with 8+ years of print journalism and writing experience across different platforms — blogs, website, eBooks and social media. His writing experience also cuts across industries like IT, fashion, education management, real estate, consulting and entertainment.