It's been seven years since the first release of "Stranger Things" and of the several hits we have seen Netflix produce, this one by the Duffer brothers — Matt and Ross — stands out by every standard. The drama series has received over 200 award nominations — from the Grammys to the Emmys, Golden Globe Awards, among other prestigious awards — which is quite impressive. Furthermore, "Stranger Things" has an average of 92% critics rating and 90% audience score on Rotten Tomatoes across four seasons.
The TV show recently concluded its fourth season and there are clues already about a fifth season. Here's everything we know so far about the upcoming season — release date, storyline, and the casts.
What is "Stranger Things" About?
Set in the '80s in a small town in Hawkins, Indiana, a young boy — Will Byers — suddenly goes missing which literally sets everyone on edge. Investigation into the cause of his mysterious disappearance leads to a lot of mind-boggling discoveries such as uncovering a secret government experiment, a sudden appearance of a young mystery girl, and other unnerving supernatural experiences — hence the title "Stranger Things."
"Stranger Things" made its debut on July 15, 2016, on Netflix. The American sci-fi horror television drama series was produced by Monkey Massacre Productions in conjunction with 21 Laps Entertainment, and exec-produced by the creators, Matt and Ross Duffer alongside Dan Cohen and Shawn Levy.
Is "Stranger Things" Based on a Real Story?
The elements portrayed in "Stranger Things" sometimes appear relatable though horrifying. This has led fans of the series to wonder if it was based on a true story. Well, the storyline is fictional. However, there might be an element of truth to it as the show is said to have been inspired by certain real-life events. Relax, as far as we know, Vecna isn't real and you're not about to be sent to the Upside Down. However, the creators of the show say that the experiments carried out on Eleven by Dr. Brenner were inspired by a real-life, secret illegal human experimentation program conducted by the CIA in the '50s and '70s — Project MKUltra.
The experimentation was carried out in an attempt to develop mind control methods that could help America defeat the Russians in the Cold War. When Project MKUltra began, participants were strictly people who volunteered to be a part of the program, but soon people were forced to partake in it. The participants had to take drugs like LSD and were deprived of sleep for days, violating several human rights.
The program was officially closed down in 1973 and two years later the public discovered the shady details of the experimentation due to leakage of declassified CIA documents.
According to Matt and Ross Duffer, "We wanted the supernatural element to be grounded in science in some way," which explains why they took their inspiration from Project MKUltra. While Project MKUltra gave no one real powers of telekinesis, it somehow inspired the plot about Dr. Brenner's experiment on Eleven.
Furthermore, the storyline also seems to take a cue from the controversial Montauk Project, a long conspiracy theory back in the '80s that claimed that the US military conducted experiments on children at a military base known as Camp Hero in Montauk during the Cold War. Although the theory has since been proven to be fictional, the fact that it existed seems to have influenced the "Stranger Things' ' storyline.
Where Can You Watch "Stranger Things?"
"Stranger Things" is a Netflix original, hence the series is only available to subscribers of the streaming service. Catch all the previous seasons and episodes of the show on Netflix when you sign up for one of its packages.
When Will "Stranger Things" Season 5 be Released?
Following the announcement of a fifth season on Twitter in February 2022, fans have been hoping that the show will return during the fall of 2022. However, as it stands, Netflix has yet to announce an official release date for "Stranger Things" Season 5. This perhaps is because production is still at its preliminary stages. If this confirms anything, it is the fact that the show will not be returning until probably 2023 or 2024. Similarly, be reminded that it took about two years to film season four before it was released early this year, so this may be a long wait — but hopefully not as long as the last.
"Don't hold us to it, but the gap should be quite a bit shorter this time, due to the fact that we already have an initial outline, and we can't imagine there will be another six-month forced hiatus" the brothers said during an interview with Variety.
Who Will be in "Stranger Things" Season 5?
While the fourth season witnessed the introduction of a lot of new characters, the Duffers already hinted that there will probably be no surprises with regards to casting, so there are no new cast members in view.
Winona Ryder (Joyce Byers), David Harbour (Jim Hopper), Gaten Matarazzo (Dustin), Finn Wolfhard (Mike), Millie Bobby Brown (Eleven/Jane Hopper), Caleb McLaughlin (Lucas), Natalia Dyer (Nancy), Noah Schnapp (Will), and Sadie Sink (Max) are all set to return for the fifth season. We might have seen the last of Dr. Brenner and Eddie Munson though since both characters died in season 4.
What Should You Expect in Season 5?
Characteristically, we expect that the storyline of season five will build up from the occurrences in the finale of the fourth season where the groups in Nevada, Russia, and Indiana were plotting to take down Vecna. Matt Duffer suggests already that the storyline will be sort of an emotional roller coaster stating that when the Duffer brothers pitched the storyline to the producers, it left them all emotional. In his words, "I saw executives crying who I've never seen cry before and it was wild." So, fans can expect some teary moments.
Furthermore, while the release date is still uncertain, one thing that seems sure is the fact that season five will have just eight episodes. The writers of the drama series tweeted a picture of the layout for the final season on their official Twitter handle. The picture had eight episodes drawn out with the caption "Grid stage." The picture also showed a double line between episodes four and five and fans were quick to pick that out as the possibility of a significant event or time jump. The writers quickly responded to such comments and questions, "Not a time jump. Does it mean anything? [with a thinking emoji]."
Speaking to The Hollywood Reporter about the length of the upcoming season, Matt Duffer said "The run times being as long as they were was something of a surprise to us." Speaking further, Matt explained, "Ross and I have been trying to analyze how they ended up that long, because the scripts aren't even that long."
"We've realized that our writing style has changed a little bit, in terms of how we space out description. I think that added to some length. Also, we had an additional plot with Hopper in Russia. It's a pretty dense season. We weren't sure they were that long, really, until we got into edit."
The writer and producer concluded with hints about the length of the new season, "I don't think the run times will be as extreme in season five. We're trying to return to the simplicity of the structure in season one, with bigger scale and scope." He however maintained that the finale might be the only exception saying that it could be "pretty massive."
Will there be a "Stranger Things" Season 6?
There would be no season 6 of "Stranger Things." In the open letter announcing season five, the Duffer brothers said the show had been planned to run for four or five seasons from inception and it would not be stretched beyond that. "Seven years ago, we planned out the complete story arc for Stranger Things," they wrote. "At the time, we predicted the story would last four to five seasons. It proved too large to tell in four but — as you'll see for yourselves — we are now hurtling toward our finale. Season 4 will be the penultimate season; season 5 will be the last."
However, the brothers promised that it won't be the end of the franchise. "There are still many more exciting stories to tell within the world of Stranger Things: new mysteries, new adventures, new unexpected heroes," they wrote. This already suggested to fans of the show that "Stranger Things" might have a couple of spinoffs. In a more recent interview, the Duff brothers said, "We do have an idea for a spinoff that we're super excited about… but we haven't told anyone the idea yet, much less written it. We think everyone — including Netflix — will be surprised when they hear the concept, because it's very, very different."
There are no doubts that the franchise will release a few spinoffs set in the Stranger Things universe and their fandom will expect nothing lower than the standards they've set with the multiple award-winning drama series.
Learn More About the Best Movies and Shows on BuddyTV
Stay informed about updates on "Stranger Things" and your other favorite TV shows and movies when you subscribe to the BuddyTV newsletter. We also promise to send you hot and interesting movie recommendations and gist so you always have the latest hints at your fingertip.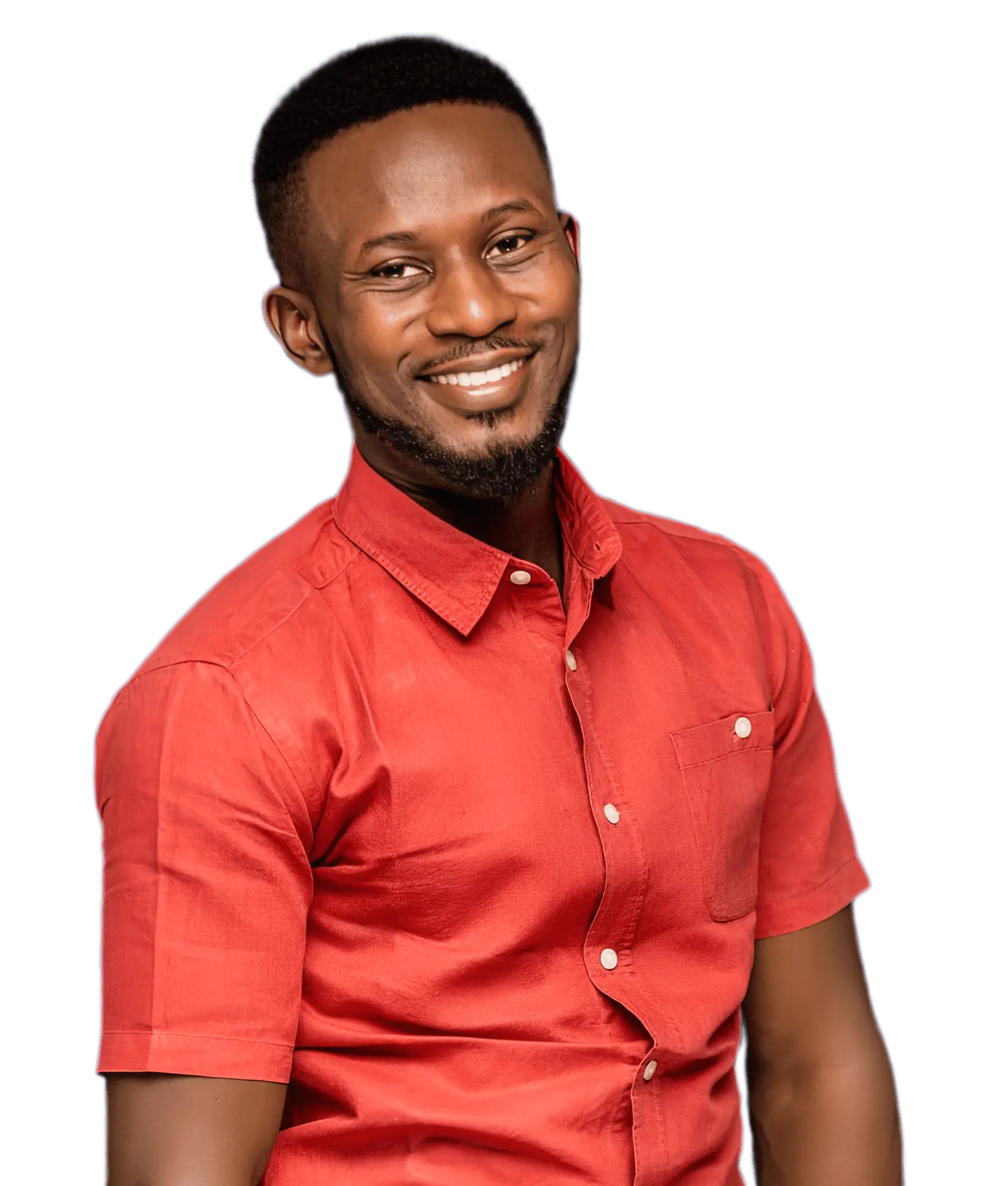 Senior Writer, BuddyTV
Professional SEO writer & editor with 8+ years of print journalism and writing experience across different platforms — blogs, website, eBooks and social media. His writing experience also cuts across industries like IT, fashion, education management, real estate, consulting and entertainment.