If you're a fan of the superhero genre, you can't miss "Young Justice." This animated TV series is set in the DC universe and focuses on the storylines of teenage superheroes, from Robin to Aqualad. Together, they form an undercover group of good guys known simply as "The Team." They're essentially a younger version of the Justice League and deliver accordingly, with all the action and drama you'd expect.
Related: The Cast and Characters of DC's "Teen Titans Go!" TV Show
First developed for Cartoon Network, "Young Justice" was originally released in 2010. After the first two seasons, season three aired on DC Universe. Now, with season four premiering on Oct. 16, 2021, the successful show has transitioned to HBO Max.
Related: Everything You Need to Know About DC's "My Adventures With Superman"
Whether you've been watching from the beginning or are just preparing to hop on board the "Young Justice" bandwagon, keeping track of the show's characters can be tough since many have come and gone over the first three seasons. Plus, there's the fact that many characters have superhero names and real-world aliases. To make it easier, we've compiled an overview of key names to remember. 
Young Justice | First 4 Minutes | HBO Max
---
About "Young Justice"
"Young Justice" follows a group of teen superheroes in their fight against evil. They're initially called to action against a group of supervillains who have collaborated to form The Light, a secret society of supervillains. The show takes place at a time when superheroes are still a relatively unheard-of phenomenon and is set in a fictional universe unique from other DC Comics universes.
Related: Everything You Need to Know About DC's "Batman: Caped Crusader"
So, what sets "Young Justice" apart from other superhero shows? First, there are the ages of the characters. Most are teens or young adults and, thus, experience the various ups and downs that come with this age.
Further, although they're linked to the more famous adult team of superheroes known as the Justice League, the teens of "Young Justice" are lesser-known and operate in a less regimented way. They aren't limited by the bureaucratic constraints of their established adult counterparts.
When Was "Young Justice" released?
"Young Justice" has made it to four seasons, with some ups and downs — including a brief hiatus after a temporary cancellation following season two. The first season of "Young Justice" debuted in November 2010 on the Cartoon Network. Season one ran from 2010 to 2012 and had 26 episodes in total.
The second season (also on Cartoon Network) ran under the title "Young Justice: Invasion." It aired from 2012 to 2013 and consisted of 20 episodes. After the second season, the series was canceled. However, the show returned for a third season under the moniker "Young Justice: Outsiders" (this time on DC Universe) in January 2019. The third season ran for 26 episodes in 2019.
Related: Everything You Need to Know About DC's "Madame X" TV Show
In 2020, the show's creators Greg Weisman and Brandon Vietti announced the show would return for a fourth season, breaking the news at San Diego Comic-Con. According to the show's creators, the fourth season will consist of 26 episodes and focus on a smaller group of characters, honing in on fan favorites from the first season.
Due to the COVID-19 pandemic, the fourth season of the show was largely worked on from the various show creators' homes. The voice actors recorded their parts individually instead of participating in group readings. The fourth season, titled "Young Justice: Phantoms," aired on Oct. 16, 2021, on HBO Max.
Who Are the Main Characters of DC's "Young Justice"?
DC's "Young Justice" has seen a slew of characters come and go in its first three seasons. To help you keep track, here's an overview of the main players. We've divided this list into two sections, starting with those who debuted in season one and following up with a section devoted to additional characters introduced in seasons two and three.
Note that we've kept these character descriptions pretty basic to avoid (*gasp*) spoilers! Here are the big names from the debut season:
---
Nightwing/Dick Grayson
(voiced by Jesse McCartney):
Dick Grayson is the real-world alias of Batman's protege, Robin, who later transforms to become a superhero in his own right — Nightwing.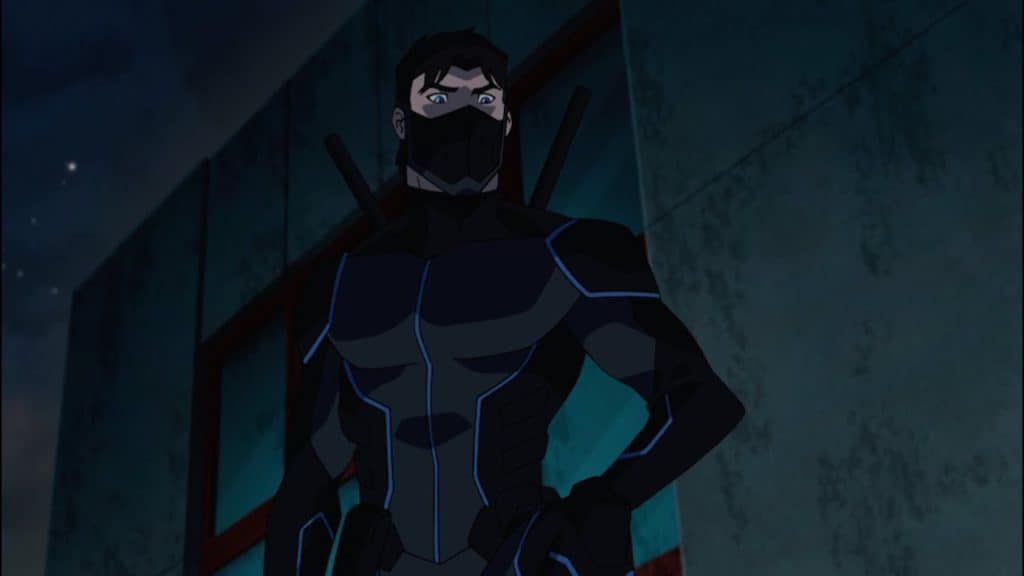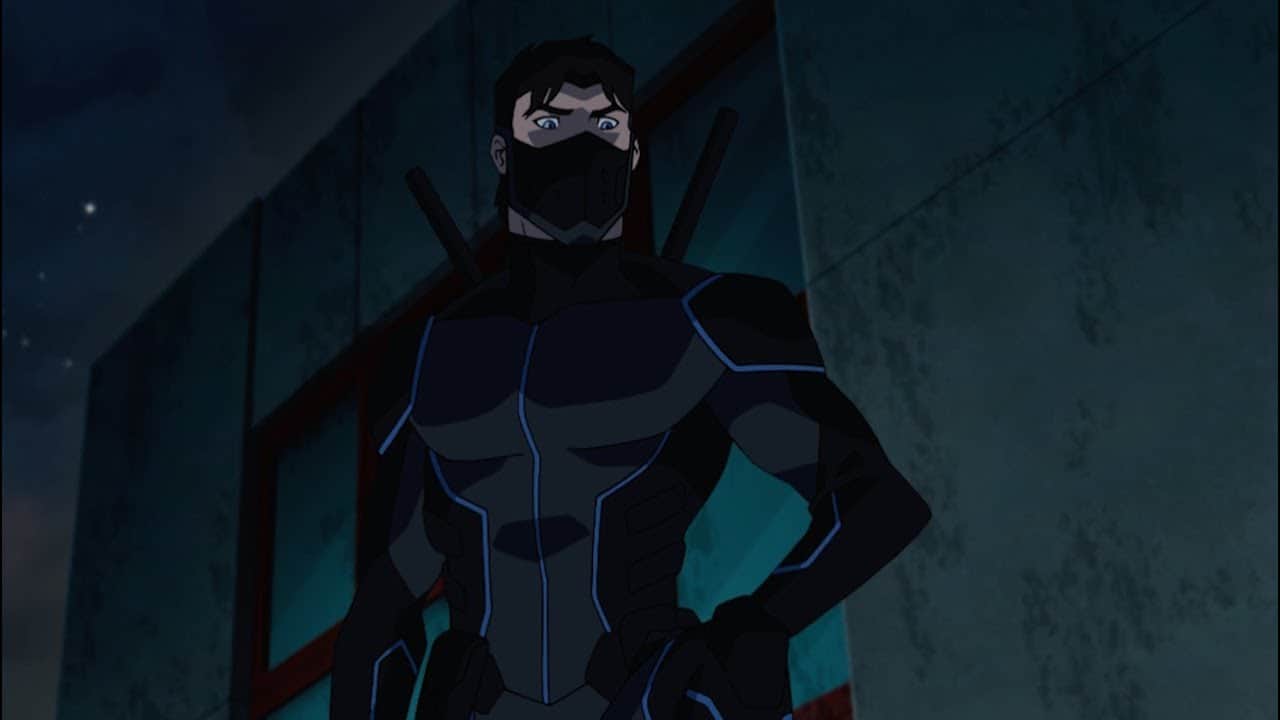 ---
Kid Flash/Wally West
(Jason Spisak):
Wally West is the alias of Kid Flash, the junior version of The Flash.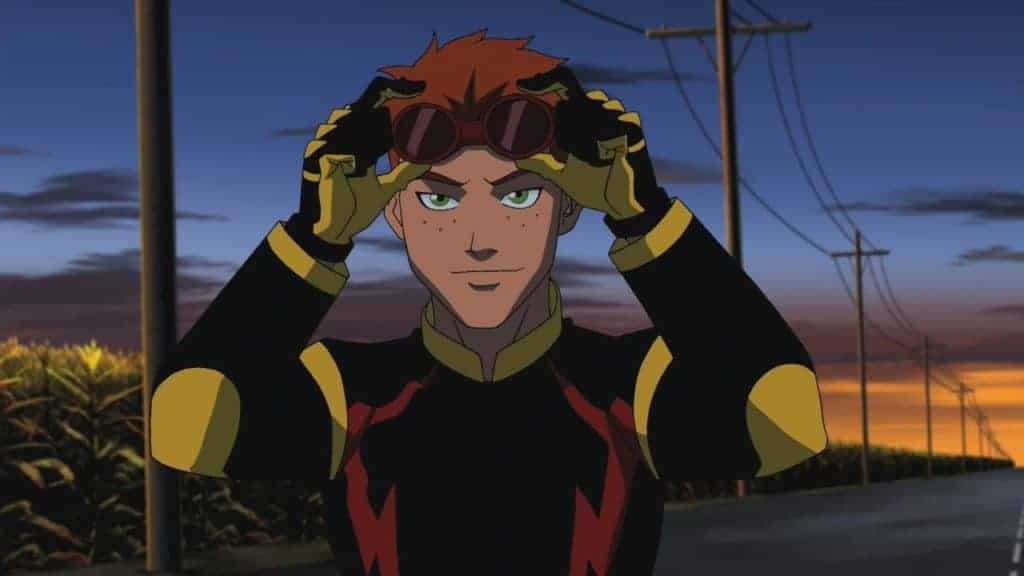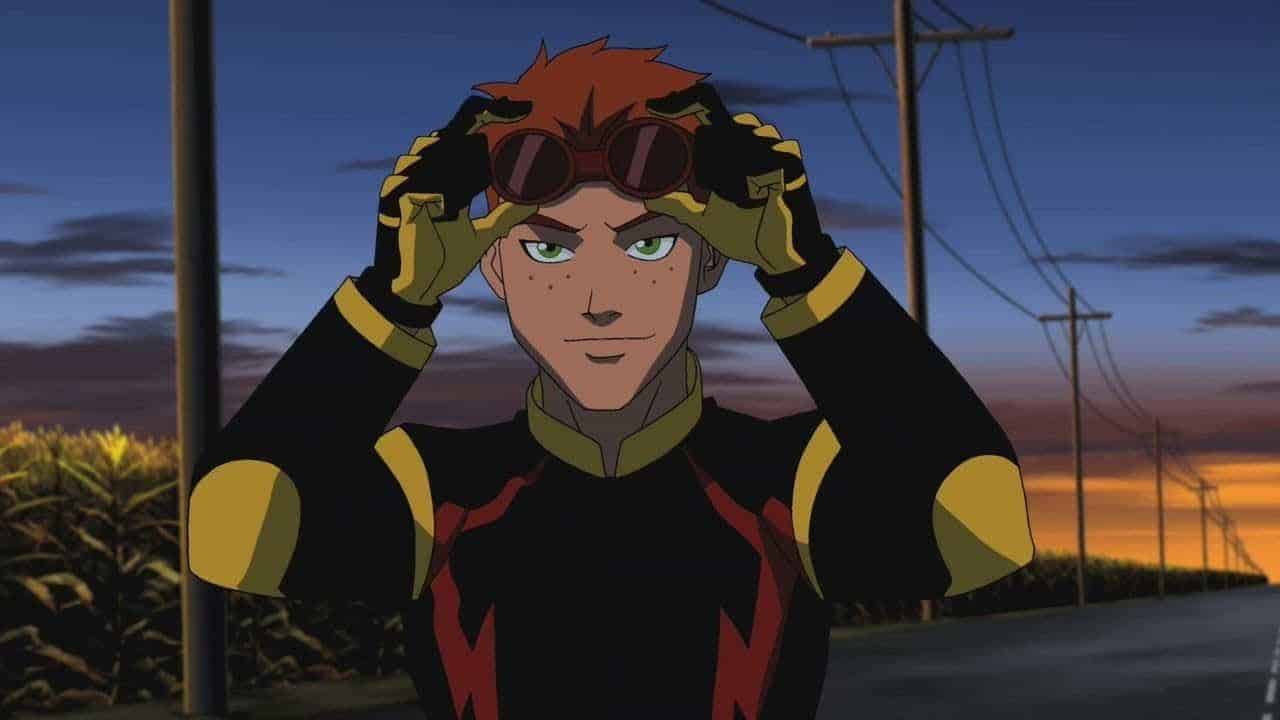 ---
Super Boy/Conner Kent
(Nolan North):
Conner Kent, also known as Superboy, is a clone of Superman.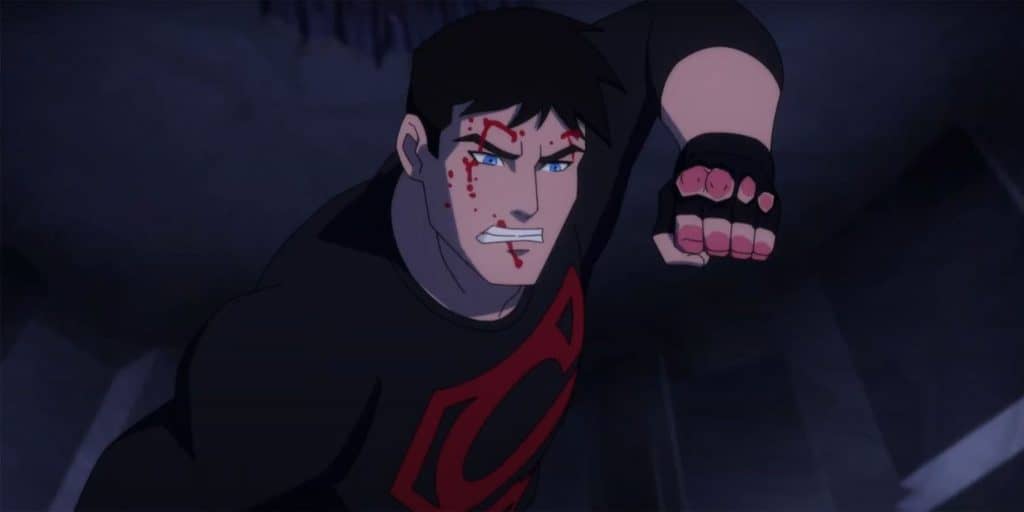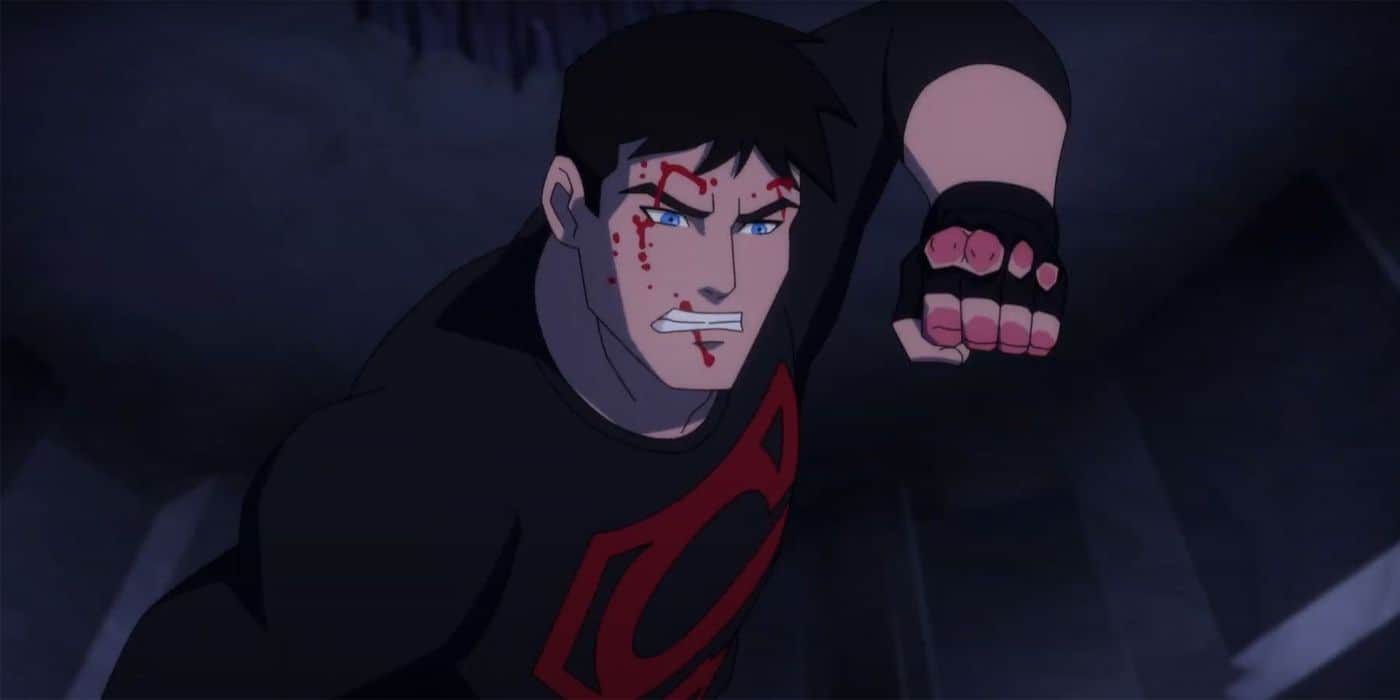 ---
Aqualad/Kaldur'ahm
(Khary Payton):
Kaldur'ahm is Aqualad, the protege of Aquaman.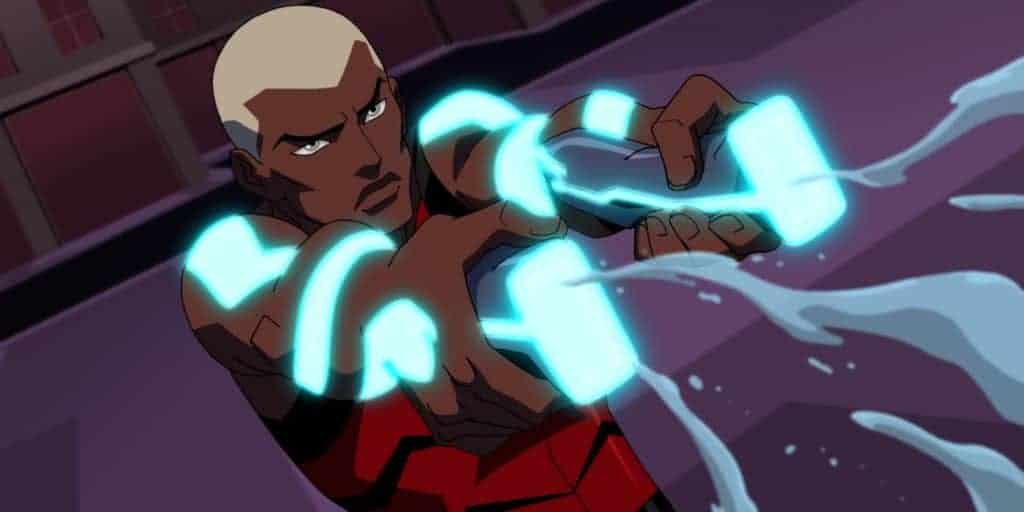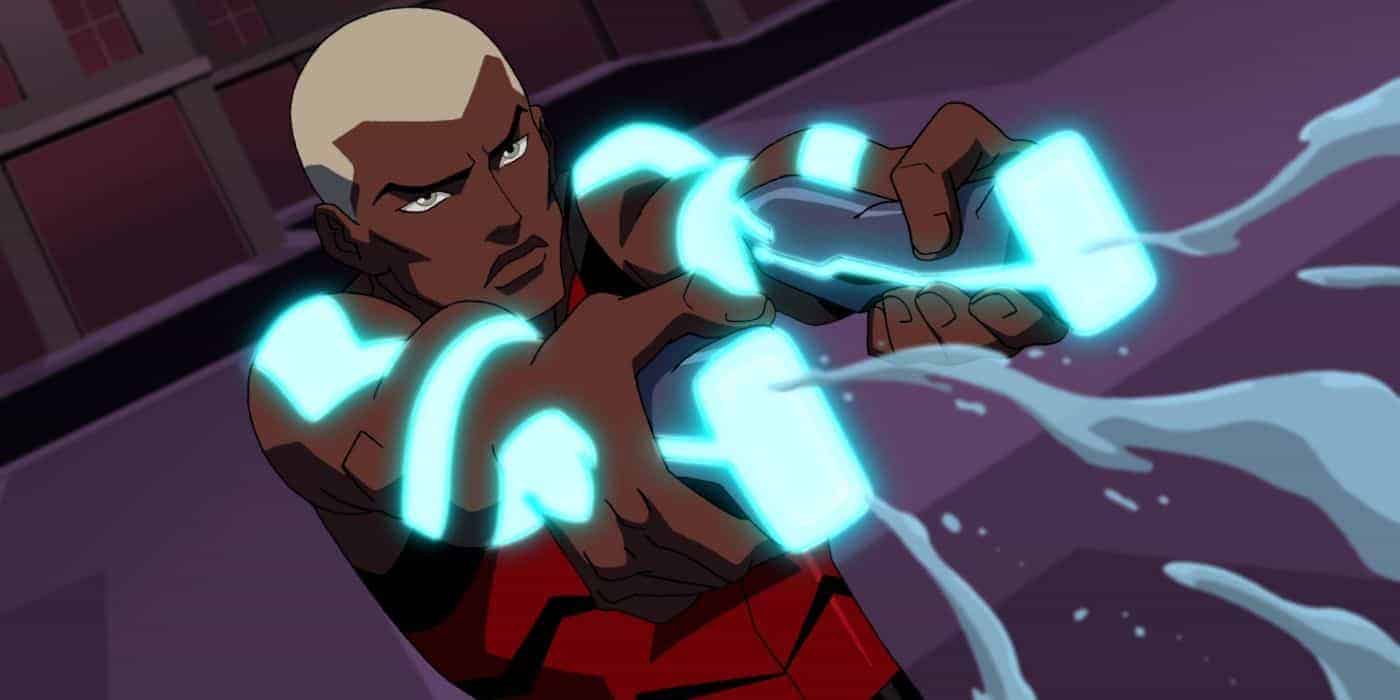 ---
Miss Martian/M'gann M'orzz/Megan Morse
(Danica McKellar):
Megan Morse is the real-world alias of Miss Martian. Her uncle is Martian Manhunter.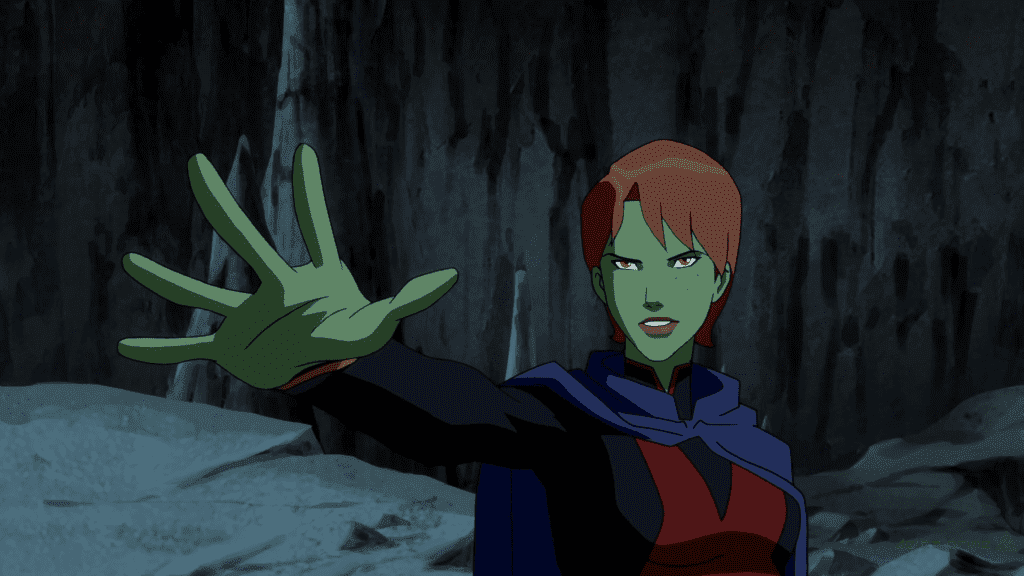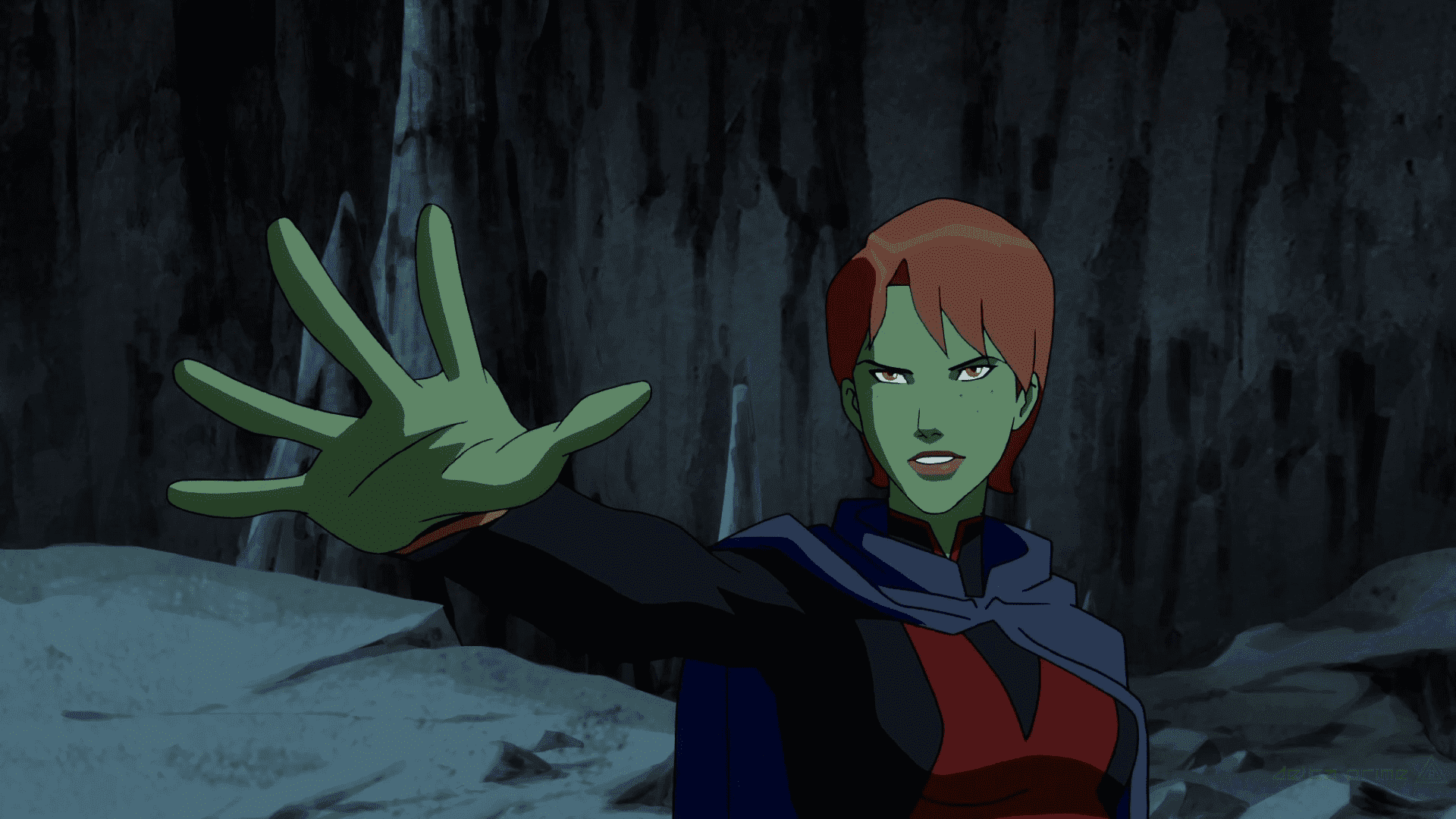 ---
Tigress/Artemis Crock
(Stephanie Lemelin):
Artemis is the protege of the Green Arrow. She later takes the identity of Tigress.
---
Red Arrow/Roy Harper, later known as Will Harper
(Crispin Freeman):
Formerly known as Speedy, this character later becomes Red Arrow. This is another protege of Green Arrow.
---
Zatanna
(Lacey Chabert):
Zatanna is the daughter of Giovanni "John" Zatara.
---
Wolf
(Dee Bradley Baker):
This character becomes Superboy's pet.
---
Some additional characters of note who have been added on throughout the seasons include:
Cassie Sandsmark (Mae Whitman): Cassie is Wonder Girl, Wonder Woman's junior.
Roy Harper (Crispin Freeman): This is the original Speedy. The Roy Harper mentioned above is actually a clone of this version.
Karen Beecher (Masasa Moyo): Karen Beecher's superheroine has bee-like wings, garnering her the nickname "Bumblebee."
Jaime Reyes (Eric Lopez): Jaime Reyes is the human alias of the superhero Blue Beetle.
Tim Drake (Cameron Bowen): Tim Drake becomes the third Robin to join the team.
Mal Duncan (Kevin Michael Richardson): This is Bumblebee's boyfriend. He's later known as Guardian.
La'gaan (Yuri Lowenthal): Also known as Lagoon boy, this superhero is — like Aquaman — originally from Atlantis.
Garfield Logan (voiced first by Logan Grove and, later, Greg Cipes): Garfield Logan is better known by his superhero moniker Beast Boy.
Barbara Gordon (Alyson Stoner): She is better known as Batgirl, another of Batman's proteges.
Bart Allen (Jason Marsden): Bart Allen is the time-traveling superhero Impulse. Fun fact: He's also the grandson of The Flash.
Stephanie Brown (Mae Whitman): Stephanie is better known by her crime-fighting name Spoiler. 
Virgil Hawkins (Bryton James): Virgil is Static, a character with electromagnetic superpowers.
Cissie King-Jones (Kelly Stables): Cissie makes a brief appearance as Arrowette.
Prince Brion Markov/Geo-Force (Troy Baker): His powers make him capable of controlling magma and lava.
Princess Tara Markov (Tara Strong): As the Princess of Markovia (and sister to Geo-Force), she goes by Terra.
Traci Thurston (Lauren Tom): Traci is also known as Thirteen, Traci 13, or Girl 13.
Victor Stone (Zeno Robinson): Best known as Cyborg, this character was originally in "Teen Titans."
Forager (Jason Spisak): This character is an exiled New Genesis bug that supports the Young Justice crew.
---
Notable Villains in DC's "Young Justice"
When it comes to any superhero franchise, it's critical to distinguish the good guys from the bad guys. We've summarized the heroes and their sidekicks above. Here's a quick overview of some of their most noteworthy evil counterparts:
Black Manta (voiced by Khary Payton): This villain plays a major role in the second season.
Vandal Savage (Miguel Ferrer): A prominent leading figure in The Light
Lex Luthor (Clancy Brown): Better known as Superman's arch enemy
Cheshire (Kelly Hu): A villain in season one, Cheshire becomes more of an antihero by season two.
Sportsmaster (Nick Chinlund): Another prominent leader in The Light
Reach Ambassador (Phil LaMarr): The conniving, power-hungry ambassador of the Reach
G. Gordon Godfrey (James Arnold Taylor, Tim Curry): One of Darkseid's minions
Klarion the Witch Boy (Stephen Wolfe Smith): A Lord of Chaos
Queen Bee (Marina Sirtis): Ruler of Greater Bialya
Psimon (Alan Tudyk): Queen Bee's right-hand man
---
Where Can You Watch Episodes of DC's "Young Justice"?
Season four of "Young Justice: Phantoms" premiered on HBO Max on Oct. 16, 2021. There are a few ways you can access the HBO Max streaming service. The most obvious solution is to subscribe to HBO Max directly. You can download the HBO Max app and subscribe via major app stores, including the Roku Channel Store, Amazon Appstore, Apple App Store, Samsung TV, and Google Play.
Alternatively, HBO Max is available via major digital, internet, and TV streaming providers, including YouTube TV, Verizon Fios, Xfinity, Spectrum, Optimum, Hulu, AT&T, Cox, and DIRECTV. Note that availability will depend on the provider and your subscription plan.
Learn More About DC's "Young Justice" on BuddyTV
To stay up to date on "Young Justice" season four developments, check out BuddyTV. You'll find essential information about the animated series, from future release dates to character roundups and more. Take a deep dive into BuddyTV's content to ensure you've got all the details you need to be a super fan.