Have you ever wondered exactly how Alfred Pennyworth became the trusted butler to Gotham's richest and most influential family? DC's "Pennyworth" is the story of Bruce Wayne's famed servant as a young man. 
Related: The Cast and Characters of DC's "Doom Patrol" TV Show
The show is executive produced by Bruno Heller, who's known for "The Mentalist" and "Gotham," and Danny Cannon, who's known for "CSI: Crime Scene Investigation." In this article, we'll tell you everything you need to know about the characters involved in "Pennyworth" and the actors who bring them to life. 
An Overview of DC's "Pennyworth"
"Pennyworth" is set in England in an alternate dimension in which the Nazis have won WWII. Alfred is a former Special Air Services (SAS) soldier in his 20s looking to make a name for himself by starting a security company. He's eventually hired to run security for Thomas Wayne (Batman's future dad). 
Related: Everything You Need to Know About DC's "Peacemaker" TV Show
Thomas Wayne, along with Martha Kane (Batman's future mom) are members of a group called the No Name League. The No Name League is fighting for control of the British government with a fascist group called the Raven Society. As protection for Thomas Wayne, Pennyworth becomes involved in the battle between the two entities. 
Who Are the Creators of DC's "Pennyworth"?
DC's "Pennyworth" TV show is developed from a reimagining of iconic characters created by writer Bill Finger and artist Bob Kane. The duo created the Batman comic series that premiered in 1939. Thomas Wayne is a famous surgeon and humanitarian in Gotham. His wife, Martha Wayne, born Martha Kane, is an heiress to a giant chemical company. 
Alfred Pennyworth, the couple's loyal butler, is a central part of the Batman comics. When Thomas and Martha are murdered, Alfred takes care of their son, Bruce, and helps him manage the vast wealth left by his parents. After Bruce becomes Batman, Alfred takes care of the Batcave and helps operate many of Batman's vehicles and machines. 
Bill Finger was working as a shoe salesman when he was hired to write for a few of Kane's comics (such as "Rusty" and "Clip Carson"). Kane and Finger worked together to design and flesh out all the unique characters in Batman, like Cat Woman, Robin, the Penguin, the Joker, and Alfred Pennyworth. 
When Kane sold the Batman property to DC comics, he received all the credit for creating the character. It wasn't until 2015 that Finger was posthumously given credit for his role in creating Batman in subsequent films, comics, and games. 
Who Are the Main Characters of "Pennyworth"?
The main characters of "Pennyworth" include: 
---
Alfred Pennyworth:
Pennyworth is a young, highly skilled ex-SAS soldier who spent 10 years in the British Army. He's haunted by his time in the service, where he was trained to be a vicious killer. He's building his own security business when he gets involved in the conflict between the Raven Society and No Name League. The charming British rogue is modeled after Michael Caine's portrayal of the character in the Christopher Nolan "Batman" films. Pennyworth is played by Jack Bannon from "The Imitation Game."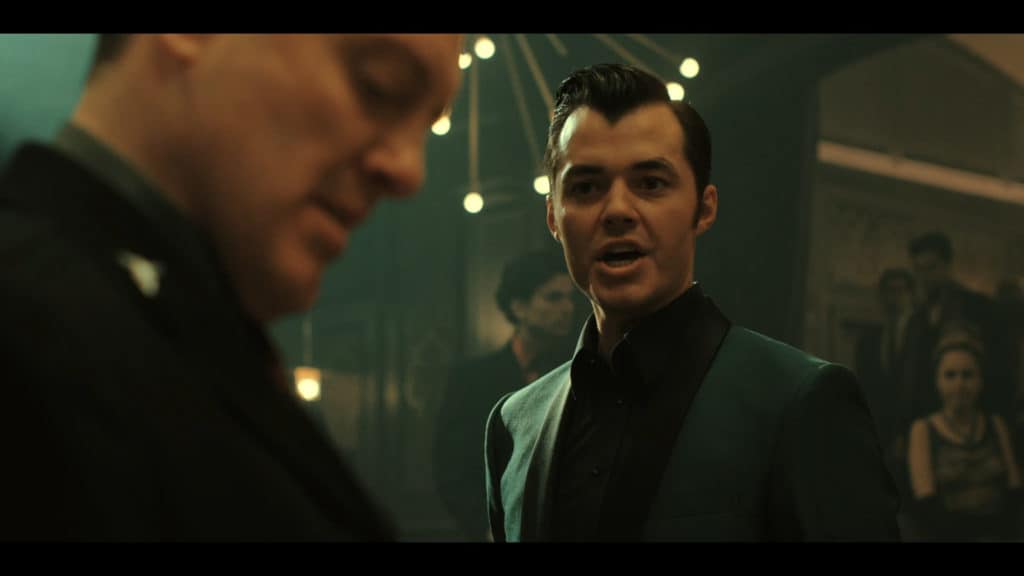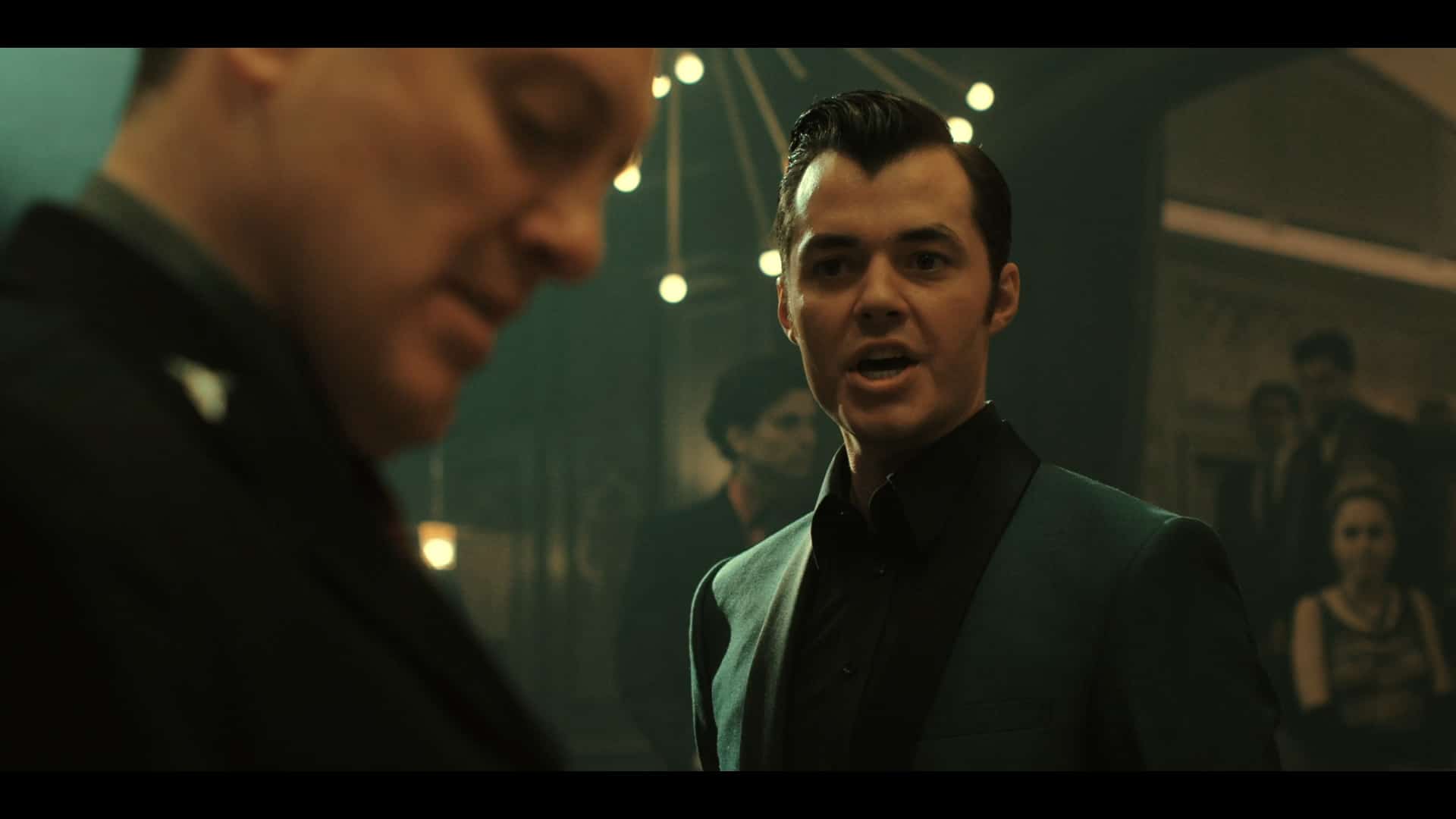 ---
Thomas Wayne:
Wayne is an incredibly rich forensic accountant from the United States with a medical degree. However, he's secretly a CIA agent working undercover as a member of the No Name League. He wants to hire Pennyworth for protection after seeing his skills in the field. The character is played by Ben Aldridge from "Our Girl" and "Fleabag."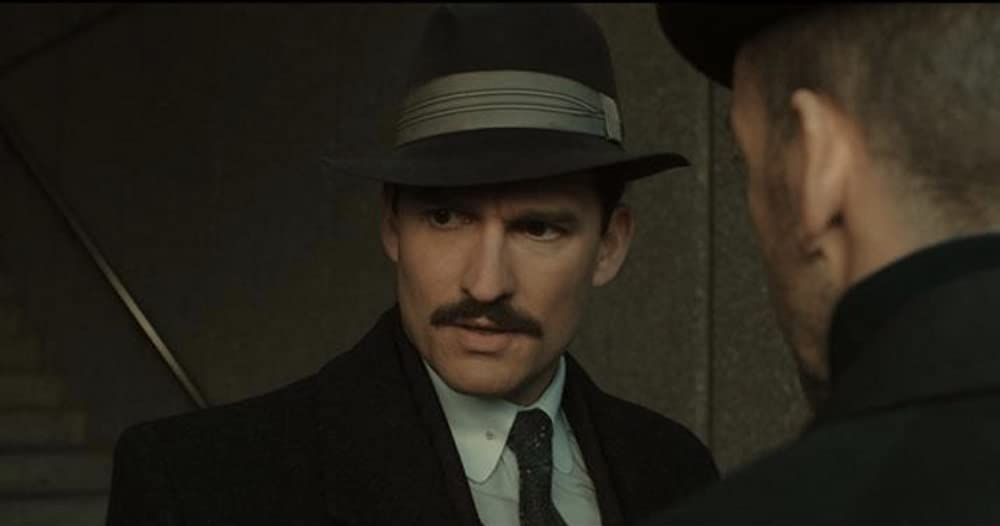 ---
Deon "Bazza" Bashford:
Bazza is one of Alfred's best friends who served with him in the military. His skills in logistics and planning make him a valuable ally and business associate to Pennyworth. The character is played by Hainsley Lloyd Bennett from "Catastrophe."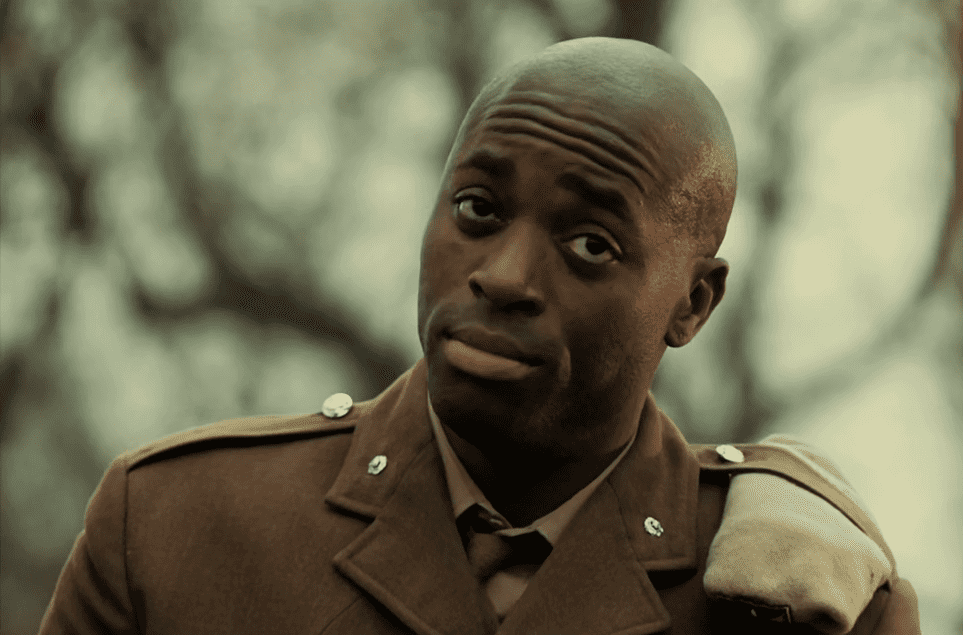 ---
Wallace "Daveboy" McDougal:
Daveboy is another one of Alfred's old military buddies who now works with him at Pennyworth Security. He's a Scottish hothead who struggles with PTSD. The character is played by Ryan Fletcher from the Scottish series, "River City."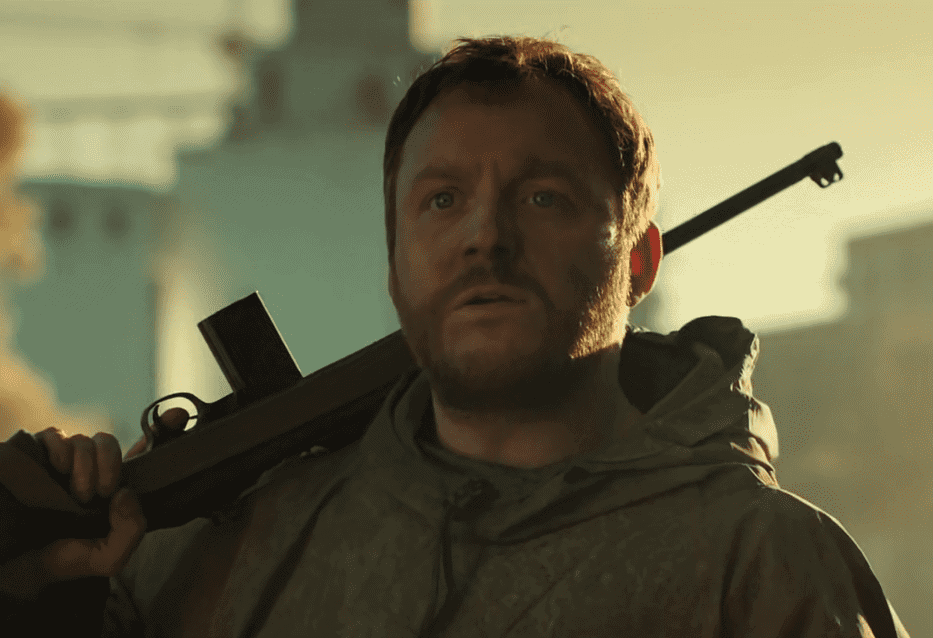 ---
Martha Kane:
Kane is a journalist and photographer who works for the No Name League. She initially hires Pennyworth as a driver and ends up working with him on several jobs. She's a true believer in the No Name League and falls for Thomas Wayne. The character is played by Emma Paetz from "Gentleman Jack."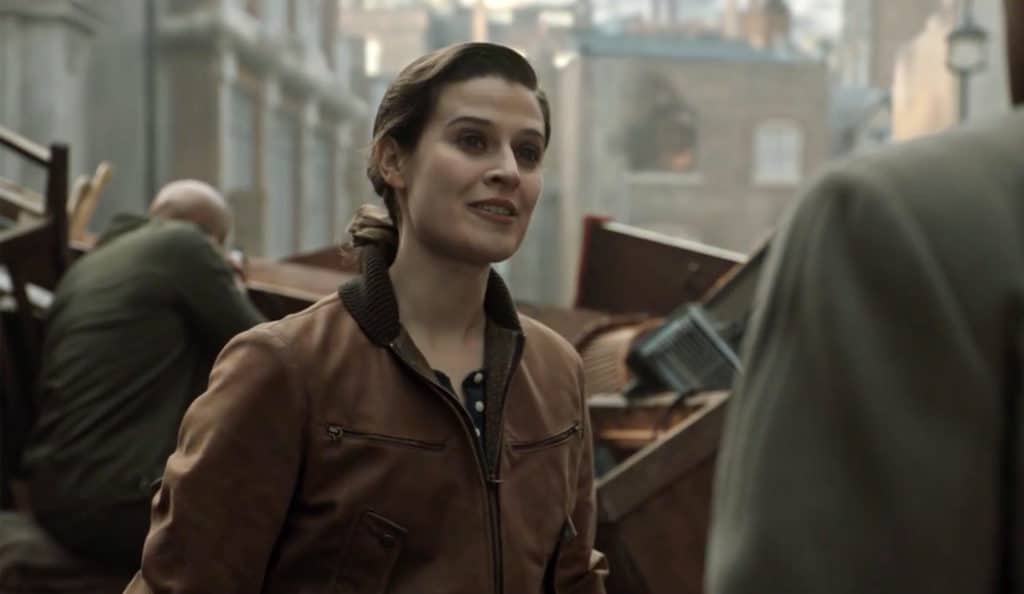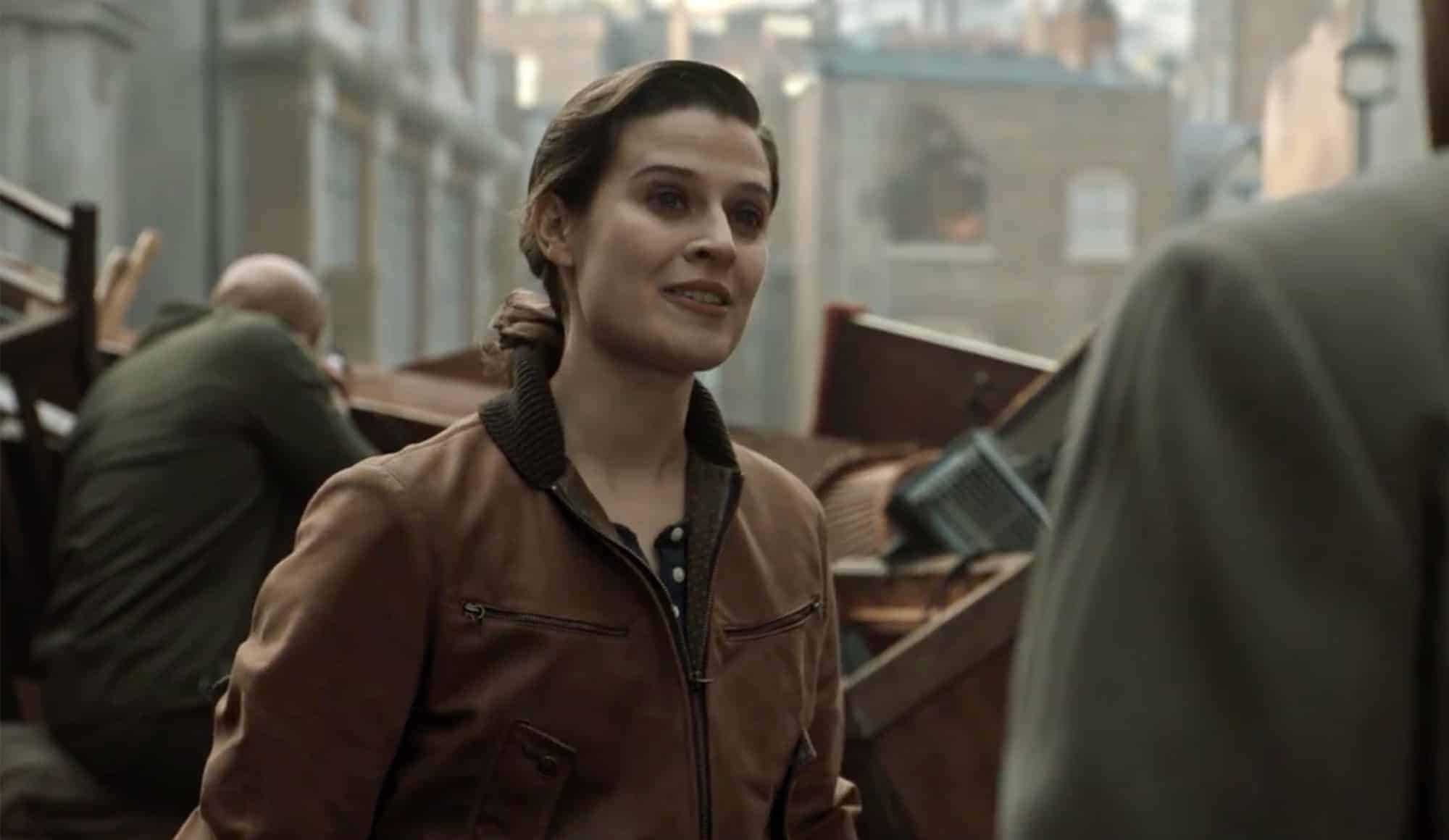 ---
Mary Pennyworth
:
Mary is Alfred's very supportive and kind mother who is proud of his decision to start his own security business. The character is played by Dorothy Atkinson from "Mr. Turner."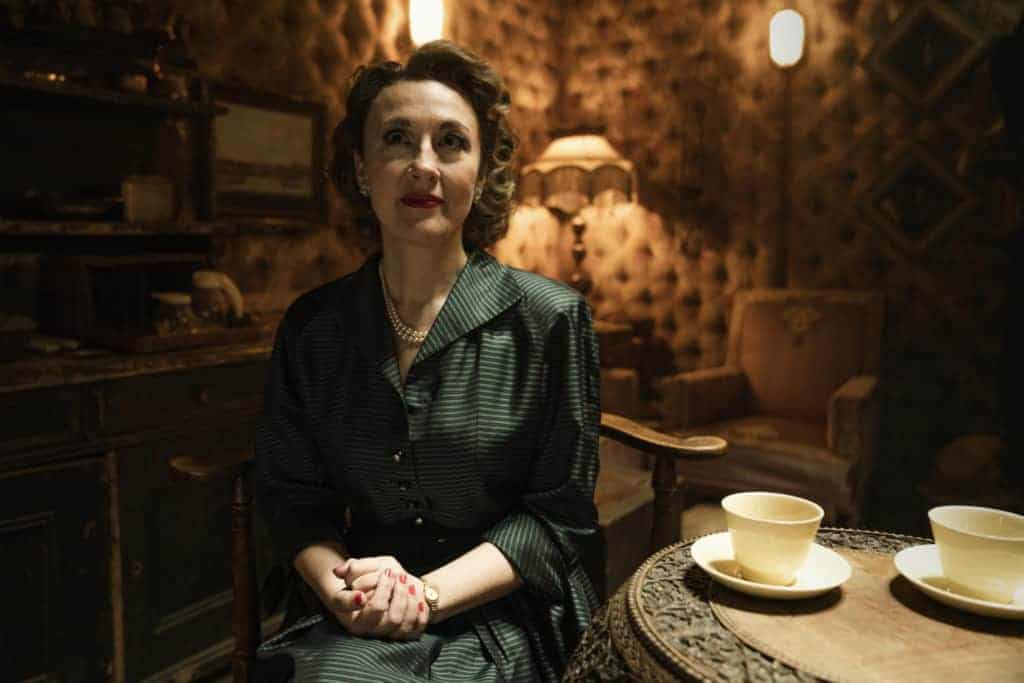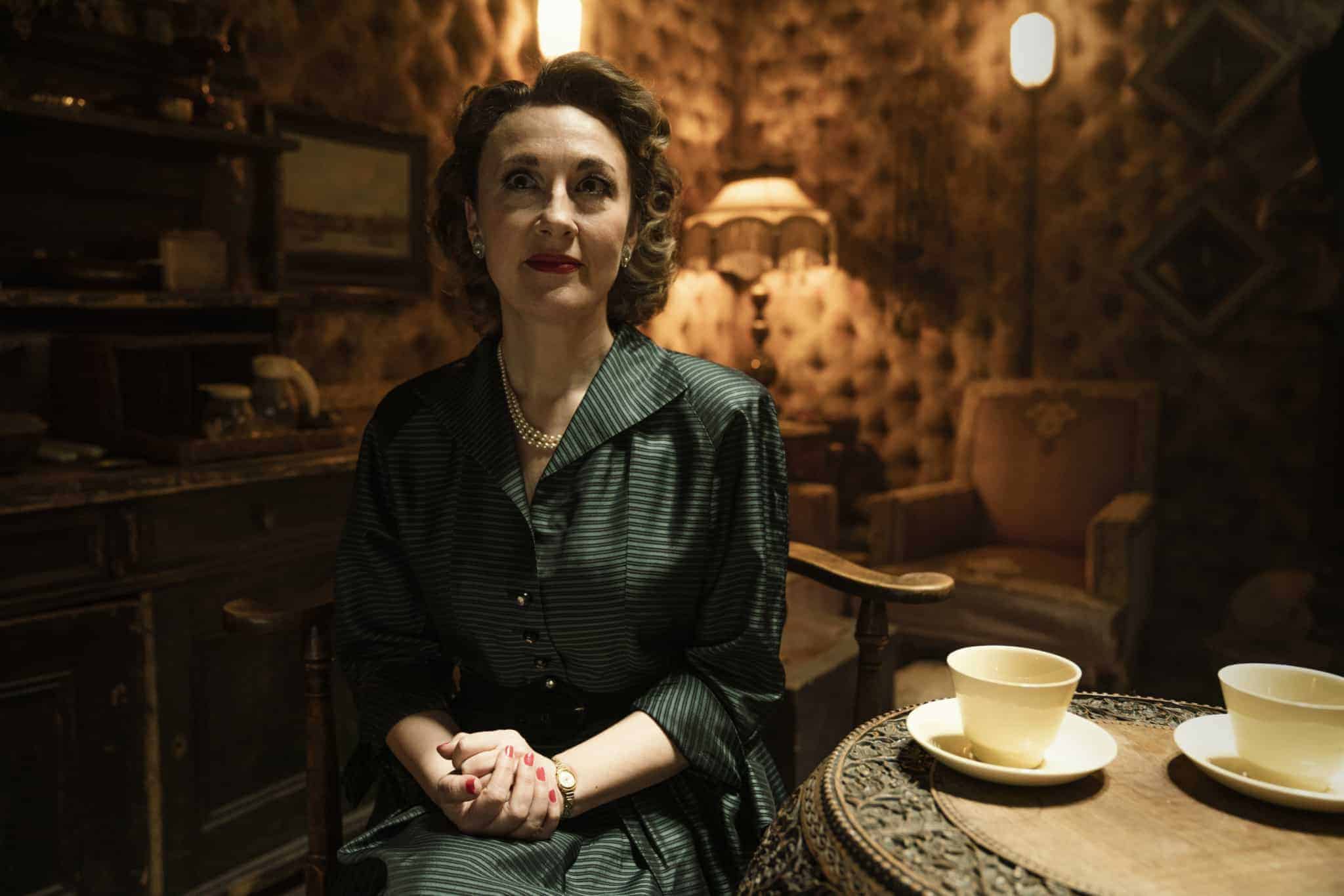 ---
Esme Winikus:
Winikus is a dancer with whom Alfred falls in love. She's captured by the Raven Society and held as bait for Thomas Wayne. The character is played by Emma Corrin from "The Crown."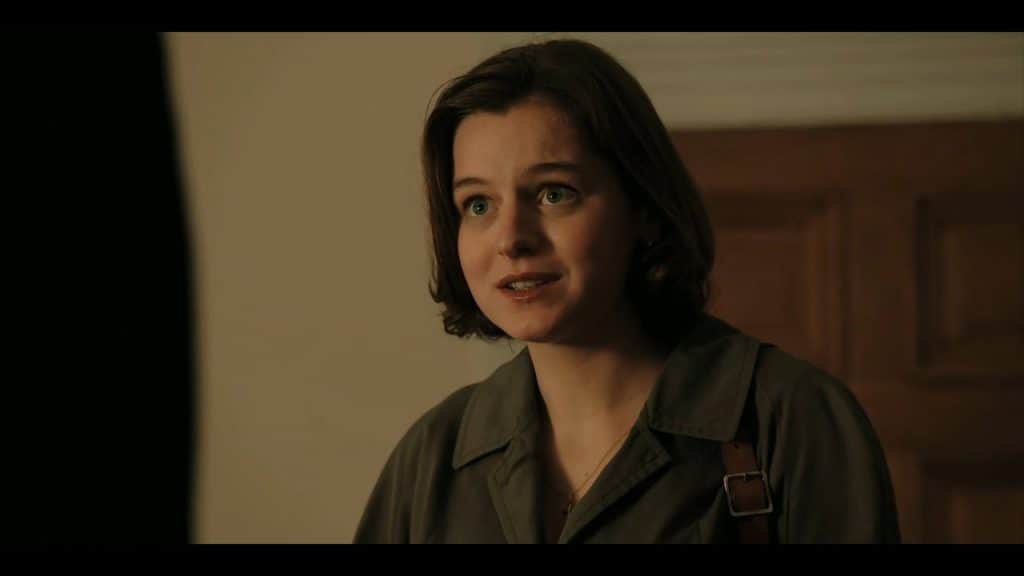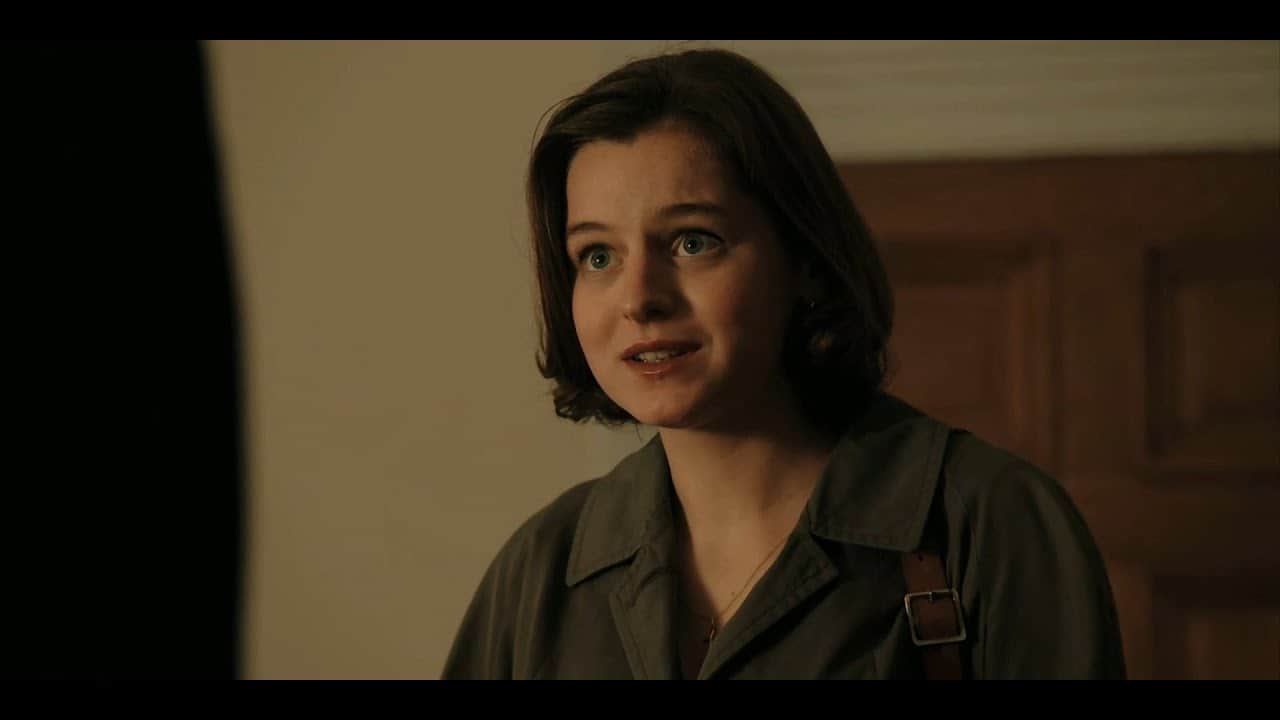 ---
Sandra Onslow:
Onslow is a woman who Alfred offers to protect from unwanted sexual advances from the son of the crime lord, John Ripper. She later develops romantic feelings for Pennyworth. The character is played by Harriet Slater from "All Creatures Great and Small."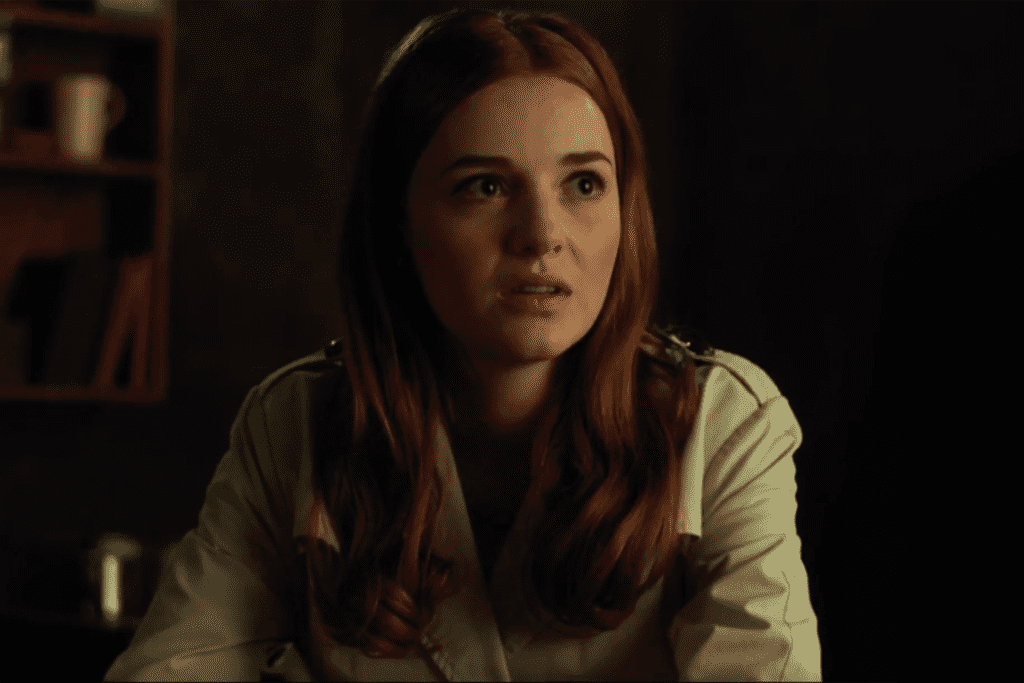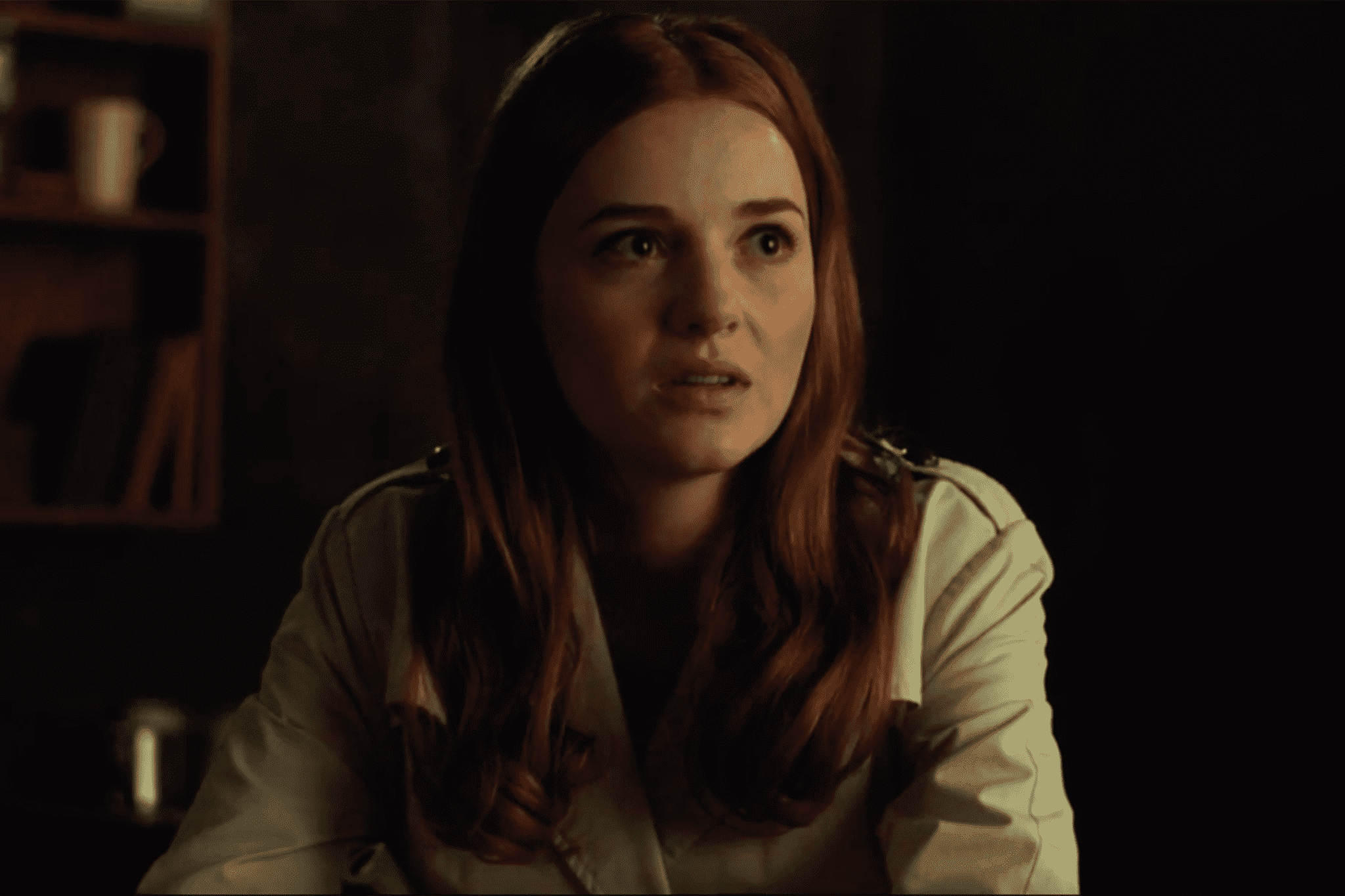 ---
Katie Browning:
Browning is a kind student who's suspected of working against the Raven Society. When one of the higher-ups in the society discloses his plan to sexually assault Browning, Bet kills him and saves her. The two later become companions. The role is played by Jessye Romeo from "Curfew."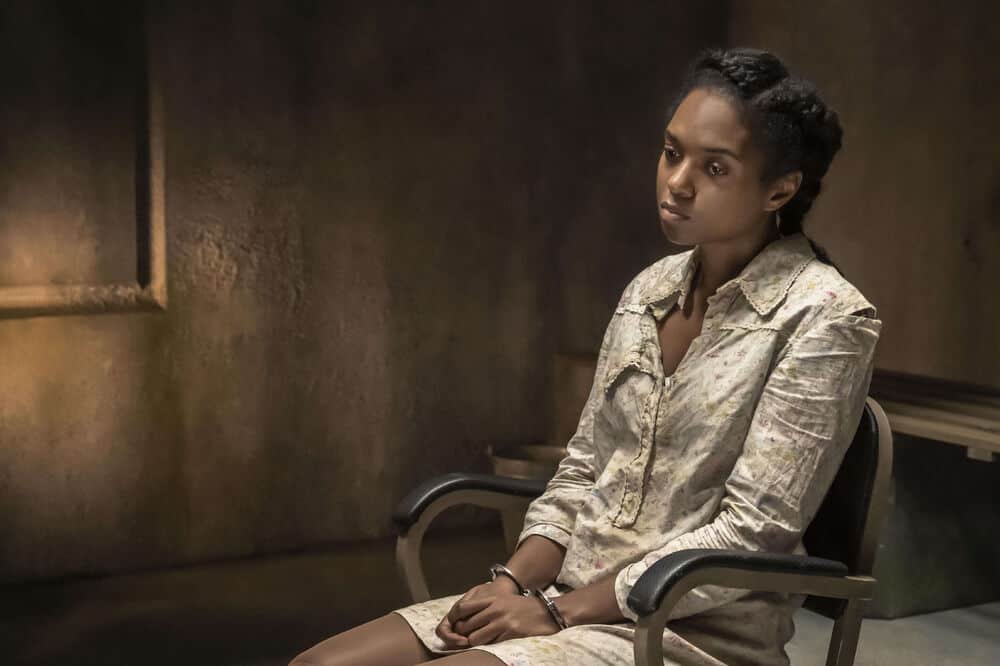 ---
Who Are the Villains in "Pennyworth"?
The villains of "Pennyworth" include:
---
Bet Sykes:
Sykes is a vicious and loyal member of the Raven Society. She does much of the dirty work for the Raven Society, like kidnapping and murdering enemies. Her initial mission is to capture Thomas Wayne. The character is played by English recording artist Paloma Faith.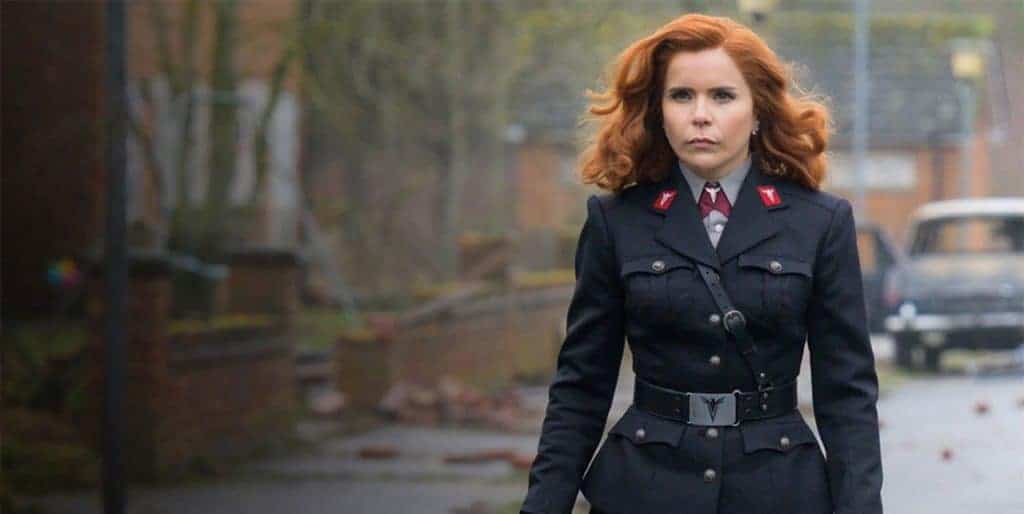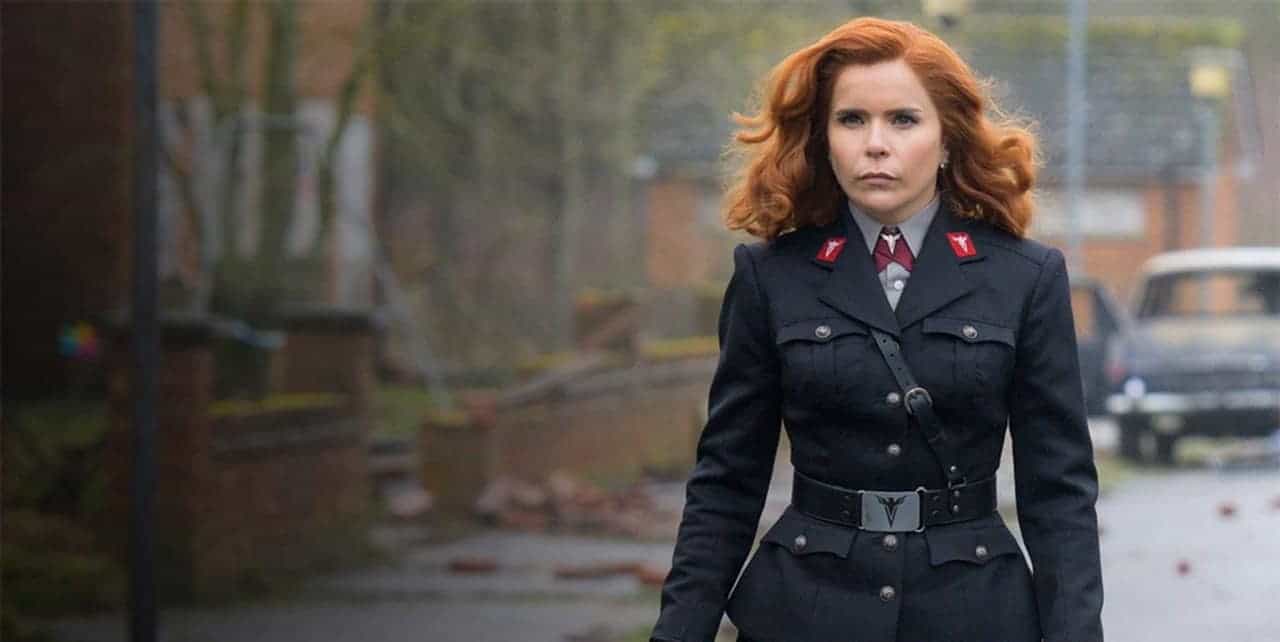 ---
Lord James Harwood:
Harwood is the idealistic, intelligent, and ruthless leader of the Raven Society. He seeks to take control of the British government from the Prime Minister and the Queen. The role is played by Jason Flemyng from "Snatch."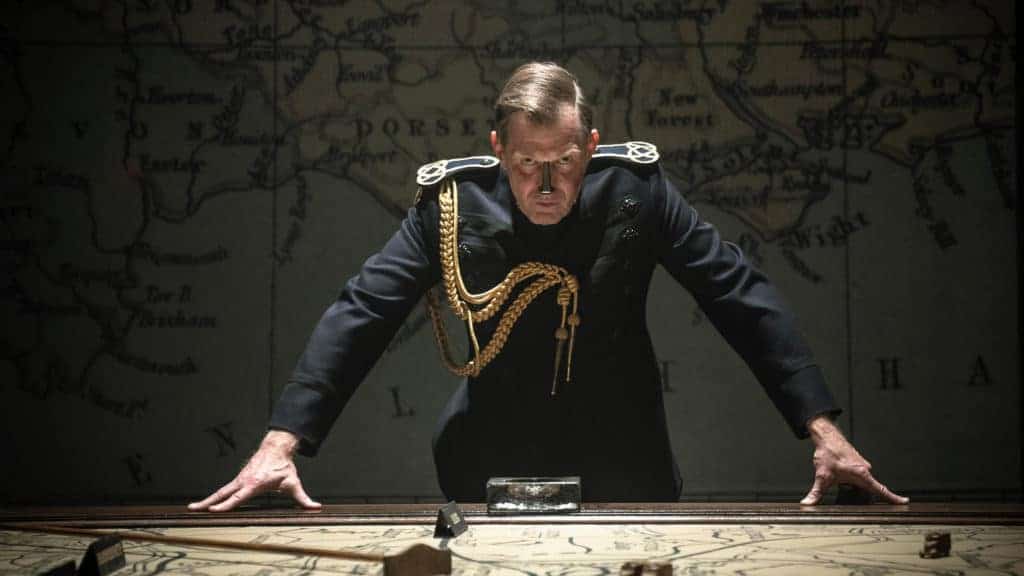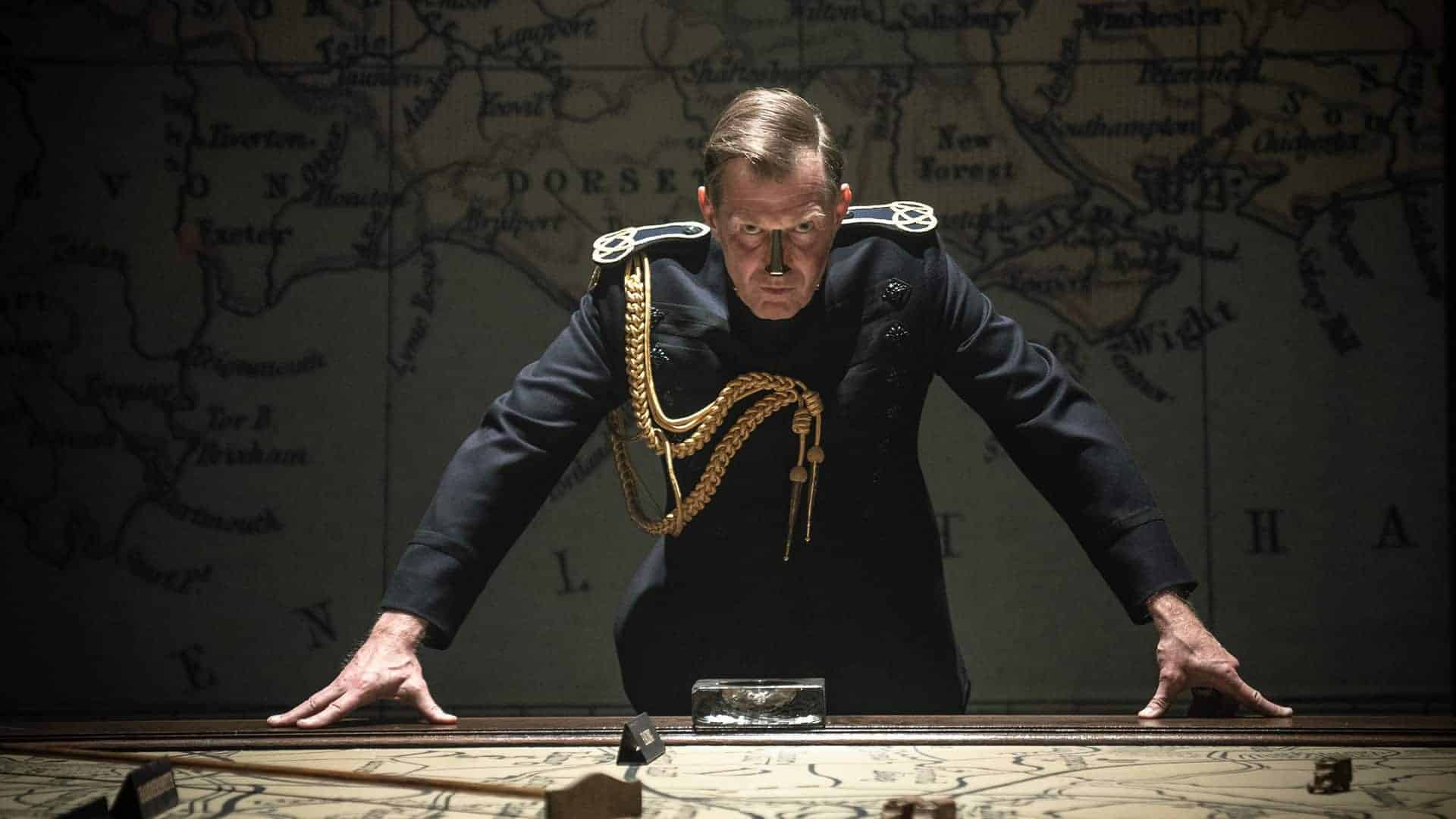 ---
Inspector Aziz:
Victor Aziz is a crooked detective working for the London police force and often finds himself at odds with Alfred. He's willing to hide evidence and even commit murder to get his way. The character is played by Ramon Tikaram from "EastEnders."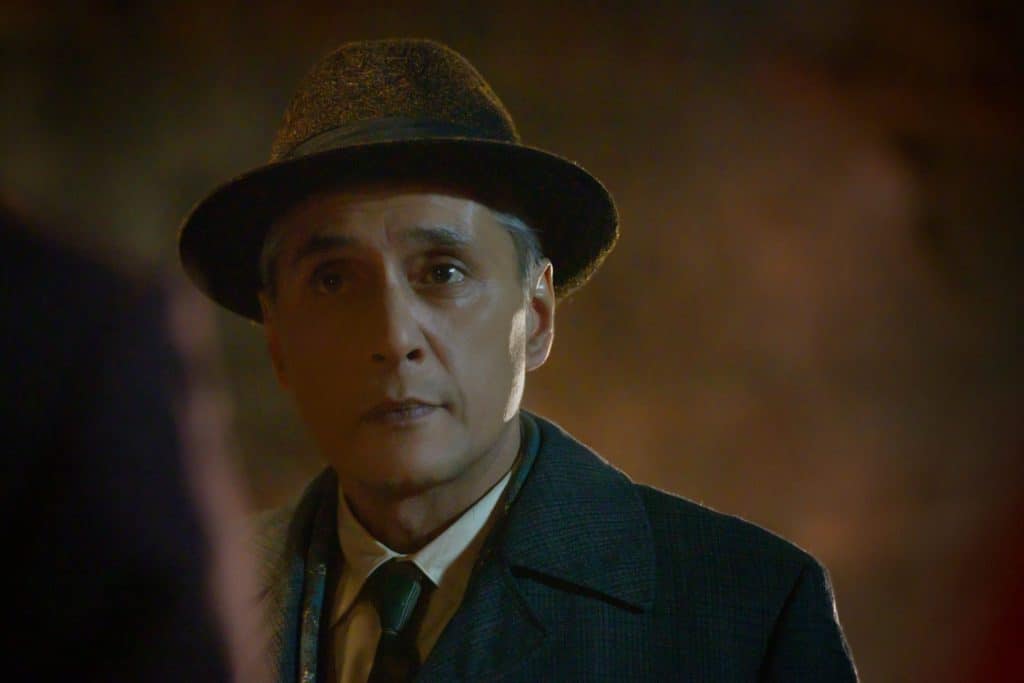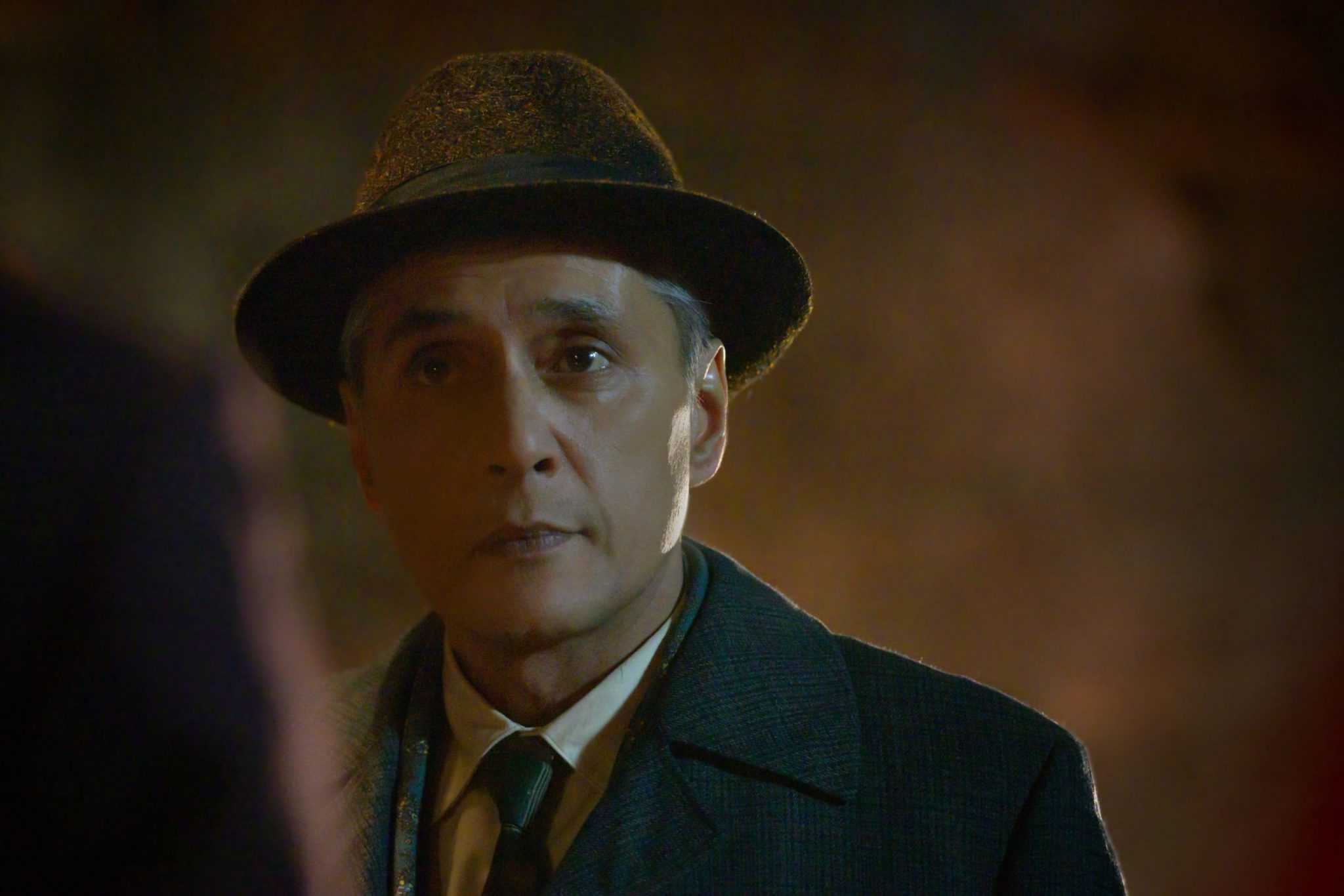 ---
Arthur Pennyworth:
Alfred's father is a butler and secret member of the Raven Society. The character is played by Ian Puleston-Davies from "Coronation Street."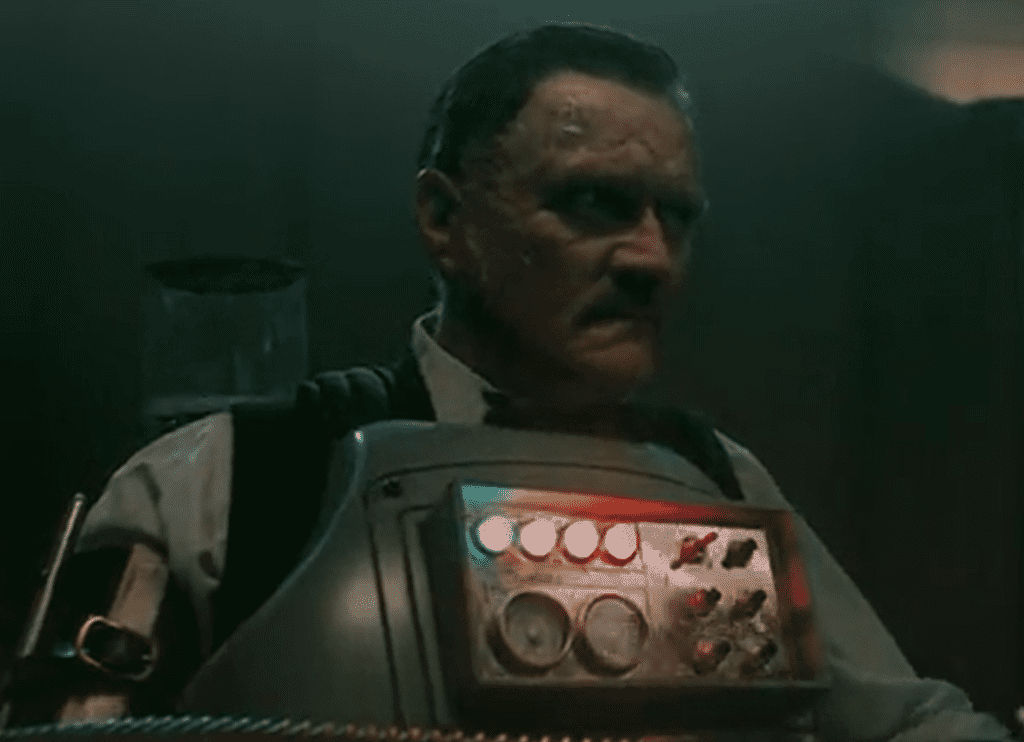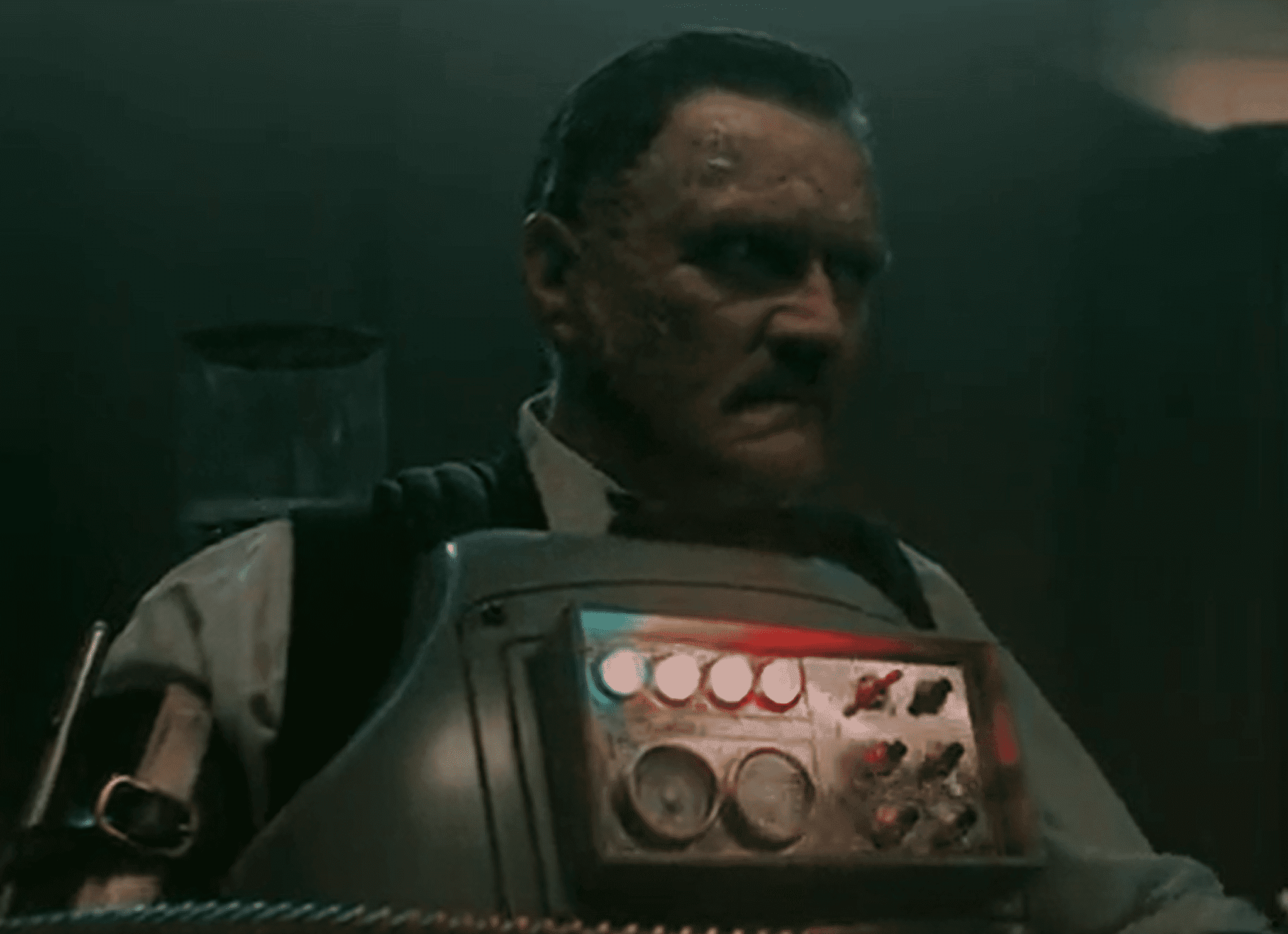 ---
Colonel John Salt:
Salt is a commander in the Raven Union. He becomes the leader of project Stormcloud. The character is played by Edward Hogg from "Bunny and the Bull."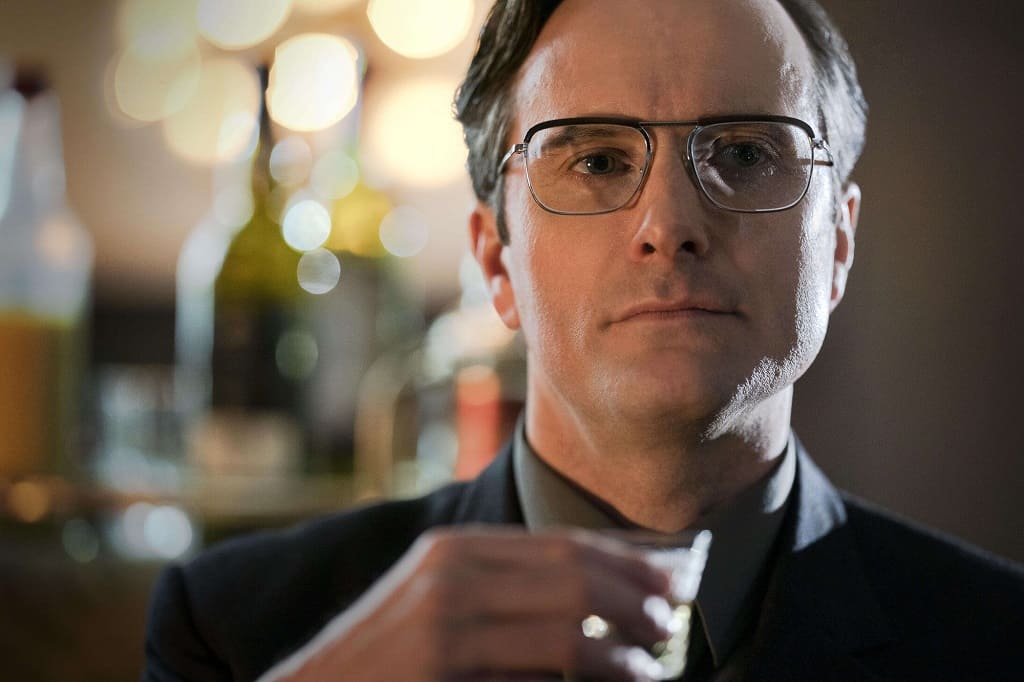 ---
Captain Gulliver Troy:
Troy was a commander to Alfred in the SAS. He hires Alfred and Daveboy to work on heists with his team. He's abusive and violent and later turns on Alfred. The character is played by James Purefoy from "Rome."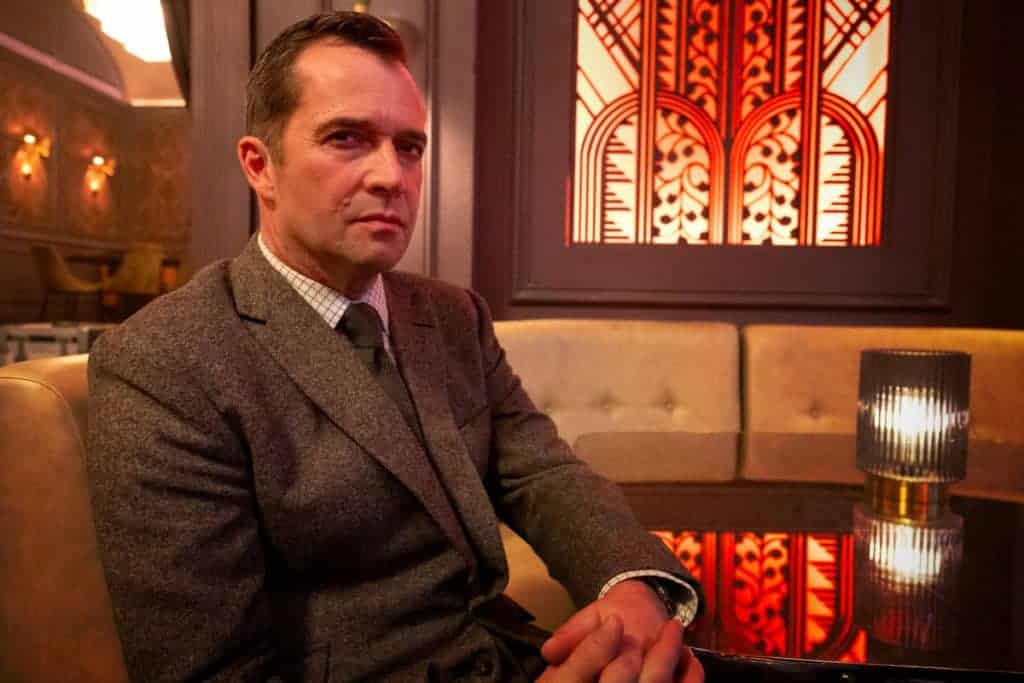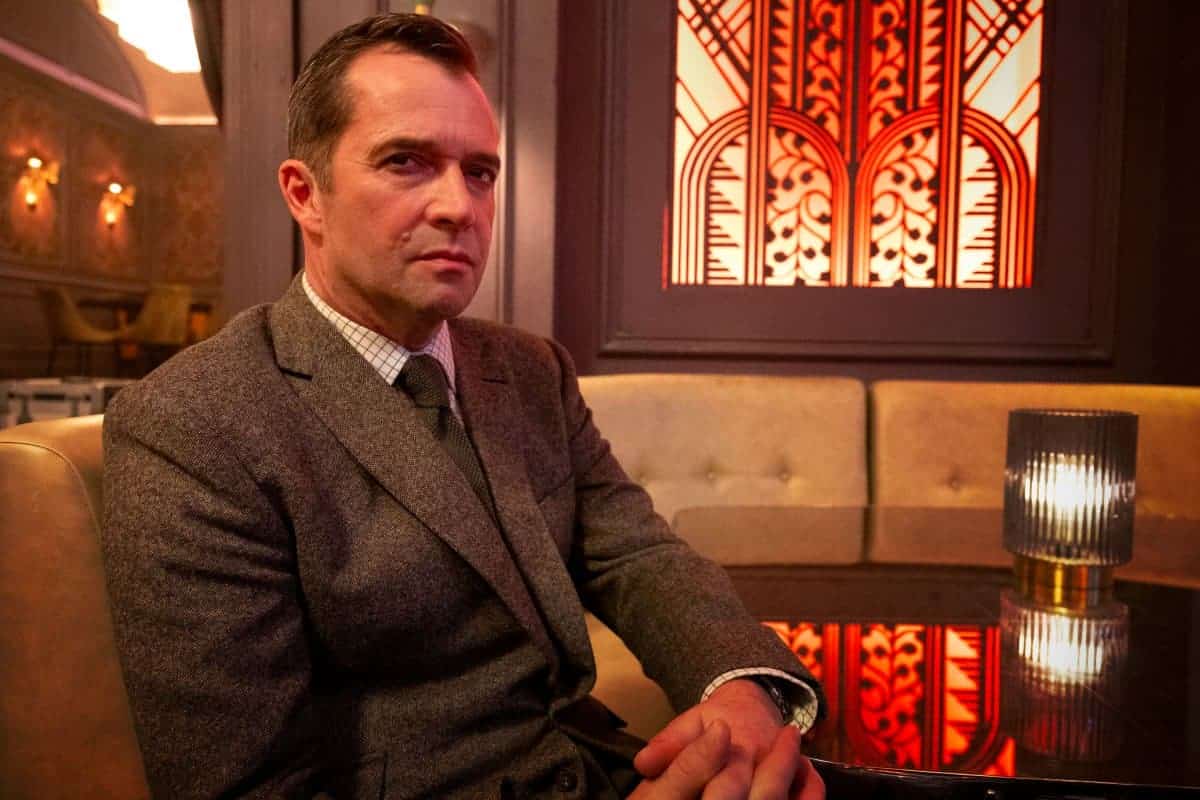 ---
Peggy Sykes:
The sister of Bet Sykes is an eminent and powerful dominatrix. She's very protective of her sister and later becomes an advisor to Lord Harwood. The role is played by Polly Walker from "Patriot Games." 
---
Where Can You Watch Episodes of "Pennyworth"?
The first and second seasons of "Pennyworth" can be seen on Epix. However, the TV series is rumored to be switching to the streaming platform HBO Max for its next season. The third season currently doesn't have a release date. 
Learn More About DC's "Pennyworth" on BuddyTV
"Pennyworth" provides an intriguing origin story for one of DC's most famous unsung heroes.
If you're a fan of Superman, Batman, or any of the other legendary DC comics, check out BuddyTV for first looks, premiere dates, and news about all the action-packed series, like "Doom Patrol" and "Peacemaker," set to release on streaming platforms like Netflix and HBO Max.