In honor of Father's Day, BuddyTV is proud to bring back our list of the 15 hottest dads on TV. Back in the day, TV fathers were old, proper men who came home after a long day of work, ate the dinner their wives slaved over that day, then gave some sage advice to their sons. Now, TV dads come in all shapes and sizes. There are aging hipster dads, devoted action hero dads, and even teenage dads.
What's more, the dads on TV have gotten a whole lot hotter. In today's TV culture, fathers are allowed to have relationships, feelings, and even sex. They are no longer the chaste paternal archetypes of yesteryear. In honor of this, BuddyTV has combed through recent TV history to put together our list of 15 hottest dads around.
We thought long and hard about what qualifies as a hot dad. Yes, for some people on the list, simply being physically attractive was enough. For others, it took a bit more of the fatherhood aspect. A hot dad is a devoted father, one who loves his family, one willing to do anything for them. A hot dad makes you want to marry him, adopt his kids, and start a life together. These 15 all fit that bill. Government agents and ex-cons, former rock stars and ex-basketball stars, lawyers and doctors, whatever your taste, we have a hot dad for you. So read below to start the tour of our 15 hottest TV dads, listed in reverse alphabetical order.

#15 – John Winchester, Supernatural
Among respondents in the Forum for our Question of the Day topic last month, the majority of BuddyTV users agreed that John Winchester is the hottest dad on TV. Lila brought up the fact that Jeffrey Dean Morgan is known for playing hot dads who die, suffering the same fates on Weeds and Supernatural.
Whether he's running off to fight demons and keep his kids safe or giving up everything in order to save their lives, he may not be the most affectionate father, but if you want to hack away demons side-by-side with your pops, John Winchester is the man to beat.

#14 – Michael Vaughn, Alias
In the BuddyTV Forum's Question of the Day section on this topic, meimei42 pointed out that "Vaughn is a sexy daddy," and we can't disagree. Though he didn't become a father until the second half of the final season of Alias, Vaughn (played by the devilishly handsome Michael Vartan) was already the kind of man you'd want raising your kids. He fights for justice, briefly taught high school French, and he's a great ice skater. Whether he's saving the world from SD-6 or feeding Isabella strained peas, Michael Vaughn is the man you'd want by your side, in the field, at home and in bed.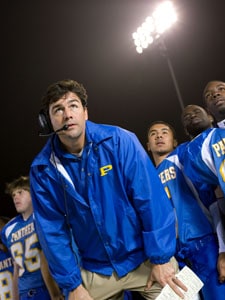 #13 – Eric Taylor, Friday Night Lights
How can you not love Eric Taylor (Kyle Chandler), coach of the Dillon Panthers on Friday Night Lights? He's a state championship winning coach who acts like a surrogate father to many of his players. He gets along great with his darling wife in what is often the most satisfyingly beautiful marriage on TV. And he's a dependable father to Julie, trying his best to relate to a teenage girl. Eric Taylor is the kind of guy everyone wants, as a father, a coach, a husband, a friend, or an anything.

#12 – Nathan Scott, One Tree Hill
One Tree Hill's Nathan Scott (James Lafferty) isn't the best father in the world, but at least he's better than his own dad (which, to be fair, isn't hard). Sure, Nathan became a dad while still in high school, he became a drunken mess ignoring his family after an accident, he lusted after his son's nanny, and he fought with his wife while his young son fell into the pool and almost drowned. But just look at him. Sometimes all you need to become a hot dad is a good body and potent sperm, not actual parenting skills.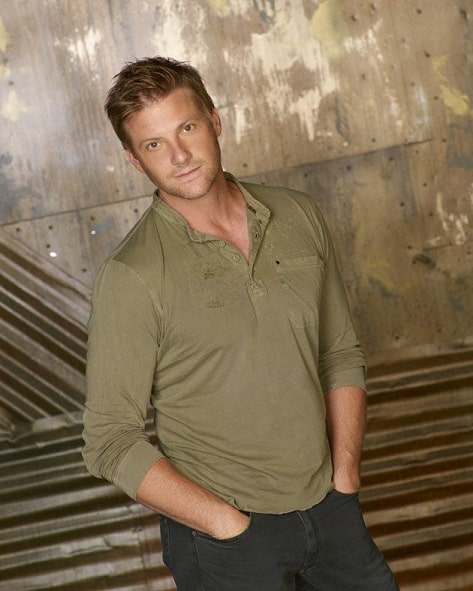 #11 – Tom Scavo, Desperate Housewives
The appeal of Doug Savant's Tom Scavo on Desperate Housewives isn't sophistication, it's the fact that he's just a big, dumb, lovable kid. He's rather roughhouse with his kids than help do the dishes. He'll quit his job on a whim to open his own pizzeria without consulting his family. Sure, he's not perfect, but he's basically a good man trying to do the right thing, even when he has no idea what that is. But when things get rough, Tom Scavo steps up and is willing to do anything to please his wife, up to and including wearing a black thong.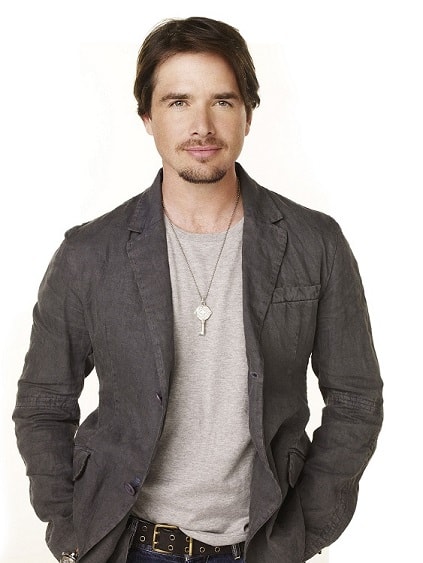 #10 – Rufus Humphrey, Gossip Girl
In Gossip Girl, creator Josh Schwartz fine-tuned his concept of the cool dad. Sandy Cohen may have been a wannabe singer, but Rufus Humphrey (Matthew Settle) is the real deal, an ex-rock star raising kids who are barely believable as his own. Schwartz went younger (Gallagher was 48 when The O.C. premiered, Settle was just 38 at the start of Gossip Girl, playing dad to 21-year-old Penn Badgley) and sexier (or at least with tamer eyebrows).
Rufus may have a bit too much of his own personal drama on his plate, balancing the separation from his wife with his love for an ex-flame, who just so happens to be his son's girlfriend's mother. But it's all good, because the sexy aging rocker raised two responsible, literate and clever kids who are almost entirely self-sufficient.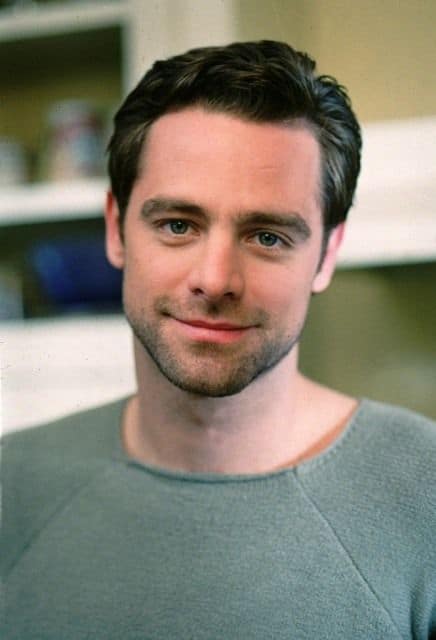 #9 – Christopher Hayden, Gilmore Girls
At one time or another, every Gilmore Girls fan wanted Lorelai (Lauren Graham) and Christopher (David Sutcliffe) to end up together. Maybe it was just for a second, then you went back to longing for Luke (Scott Patterson) and Lorelai to finally get together, but there was certainly a time when the appeals of Christopher won out. Early on, he was the rebel, the young kid unable to be a father who took off to live his own life.
Though the bad boy streak is still there, Christopher worked hard and became the man Lorelai and Rory (Alexis Bledel) always wanted and needed in their lives, but circumstances always forced them back apart. But he tried, and though his jealousy in the final season may have turned many off, think back to the happier times when Christopher was the hottest, coolest dad anyone could ever want.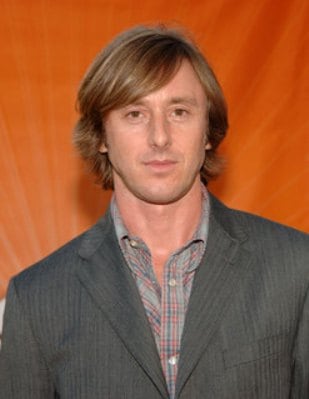 #8 – Joe Dubois, Medium
Sometimes the hottest dads are the best dads, as is the case with Medium's Joe Dubois. Played by British actor Jake Weber, Joe is as supportive a husband and father as you'll find. He puts up with his psychic wife Allison (Patricia Arquette) and helps raise their three daughters while desperately trying to keep the family together. At the end of the third season, Joe lost his job and has been struggling ever since, but he remains optimistic for his family.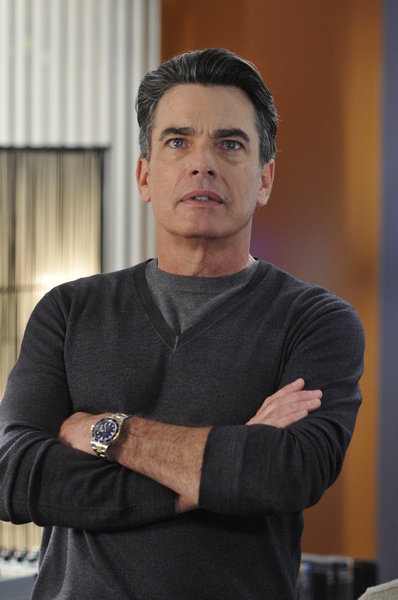 #7 – Sandy Cohen, The O.C.
One of the coolest dads ever on TV, The O.C.'s Sandy Cohen (Peter Gallagher) was an aging hippie, a free spirit who wanted to use his law degree to help the underdog. This pursuit didn't curtail his other passions, surfing and singing, both of which make him instantly hotter than most boring dads who wouldn't know Kelly Slater from Sleater Kinney. Yes, his eyebrows could use a tweeze (or a weed wacker), but we'd still gladly try to steal a car if it meant we could live in his pool house and enjoy a breakfast bagel with a good schmear.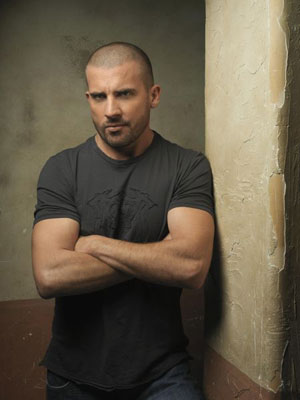 #6 – Lincoln Burrows, Prison Break
While many female viewers may prefer the soft, pretty features of co-star Wentworth Miller, it is Dominic Purcell's strength and manliness that puts Prison Break over the top. Lincoln Burrows, in spite of facing insurmountable odds as a falsely accused murderer, was more concerned with the well-being of his own son than himself. He's willing to walk into danger and take every chance just to save his son, and that love and loyalty makes him ever hotter.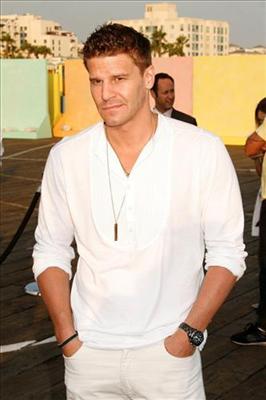 #5 – Seeley Booth, Bones
It's seems rare today for any leading TV character to be a deeply religious person, yet FOX's massively underrated Bones does just that with FBI Special Agent Seeley Booth (David Boreanaz), an intuitive if not altogether intelligent do-gooder who puts the bad guys away. A divorced father, viewers occasionally get to see Booth with his son, and the moments are tender and real, because it's all too apparent that Booth's motivations for putting away the bad guys is to make a better world for his son. He's charming, funny, a tad brutish but ultimately warm and caring, a combination that surely makes Seeley Booth one of the hottest dads on TV.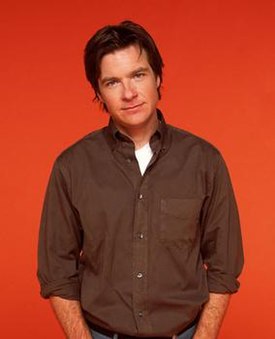 #4 – Michael Bluth, Arrested Development
Raising a son as a single father can't be easy, especially when you're Michael Bluth (Jason Bateman), trying to balance fatherly duties with managing one of the most dysfunctional families ever put on TV in Arrested Development. Michael tries his hardest to be a good guy in a genetic pool infested by amorality. Though finding love is often a problem for him (unless it's with a mentally retarded British woman), Michael doesn't let that fruitless pursuit interfere with spending time with his son. Whether they're using the Corn Baller or selling frozen bananas, the Bluth boys are sure to be having a good time.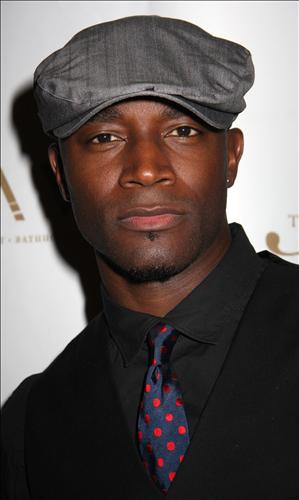 #3 – Sam Bennett, Private Practice
Although he is divorced, Private Practice's Dr. Sam Bennett (Taye Diggs) is making the best of the situation, maintaining an amicable relationship with his ex-wife and remaining a strong role model for his daughter. Sam is a caring, nurturing physician who treats his patients' whole lives, and has earned the professional nickname "Dr. Feelgood." We can only agree with that diagnosis because, after all, he is played by Taye Diggs. It may lack believability that such a devoted doctor can afford to find the time to keep that physique in shape, but once again, we offer our primary rationale for Sam Bennett being a hot father: he's played by freaking Taye Diggs.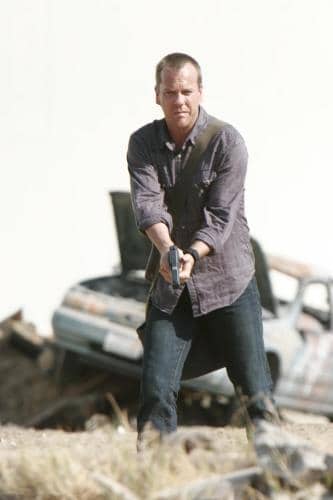 #2 – Jack Bauer, 24
We assume you already the numerous ways in which Kiefer Sutherland's Jack Bauer is one of the coolest, most bad-ass men on TV. The man who's lived through six very long days on 24 is, without a doubt, an action hero made hot by virtue of the fact tat he saves the country, repeatedly. To understand why he's also a hot dad, one only needs to look back to the first season, when Jack broke every law imaginable trying to save his wife and daughter from terrorists. He didn't care about protocols or government codes of ethics, Jack Bauer did what he had to do to save his family.
In subsequent seasons, Jack tried desperately to win back his daughter's respect, little as she may have deserved it. He even instructed her to kill a man while talking to her on the phone. For an average family, that may not appear to be the act of a devoted father. For Jack Bauer, it's just another day.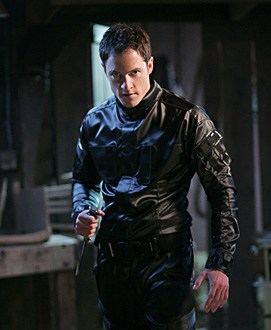 #1 – Karl "Helo" Agathon, Battlestar Galactica
Yes, Tahmoh Penikett is one fine looking man, but what makes Battlestar Galactica's Helo a truly hot father is the dedication he has to his wife Sharon (Grace Park) and child. First, he stuck by his wife, even after discovering she was a Cylon. Then, upon discovering the death of their child Hera was faked, Helo killed his wife so that she could rescue their child (it makes sense of you know the show). Committing treason for the sake of your child is about as extreme an act of fatherhood as we can imagine, and this helps make Helo the hot dad he is.