Wrestler turned actor, Dwayne Douglas Johnson — aka, "The Rock" — is enjoying the best times of his acting career. The A-list Hollywood actor has had several spells of success which has made him one of the highest-paid actors in Hollywood and one of the very best in the craft. And it looks like his reign in the industry is here to stay, at least for a while more with the actor's consistency in adding hit titles to an already formidable list of movies.
Related: Vin Diesel Movies List: Ranked by Rating/Box Office
Following his successes with the "Jumanji" and the "Fast & Furious" franchises, Dwayne Johnson followed it up with back-to-back successes with Disney's "Jungle Cruise," Netflix's "Red Notice" and the latest of all, "Black Adam" — currently at the top of the Box Office for three consecutive weeks — where he ventured into the superhero universe.
This article gives you a quick highlight of the Dwayne Johnson movie collection in Chronological order.
Dwayne "The Rock" Johnson Movies List
Dwayne Johnson has well over 90 credits to his name in Hollywood in just over two decades of his acting career. However, we will restrict this list to his movie collections, especially the ones where he is featured as the main cast.
1. "The Mummy Returns" (2001)
Dwayne Johnson made his first movie appearance in the action and adventure fantasy film, "The Mummy Returns." We saw him briefly early in the movie and at the end as the villain — CGI scorpion monster.
Related: The Mummy Movies in Order (How to Watch the Film Trilogy)
2. "The Scorpion King" (2002)
Another action adventure with a similar character to Johnson's role in "The Mummy Return." Only that this time, he is the hero, a desert warrior out to defend his homeland from super-powered despots terrorizing his people.
3. "The Rundown" (2003)
In this Peter Berg's film, Dwayne Johnson features alongside Arnold Schwarzenegger who shows up at the beginning of the film and passes the baton to Johnson saying "have fun." Well, that was exactly what Johnson did, putting up a dynamic display. "The Rundown" is arguably one Dwayne Johnson movie that sets him up for Hollywood success.
4. "Walking Tall" (2004)
In this action-crime movie, Johnson stars as Chris Vaughn, a U.S. soldier who returned from the war to find his hometown overrun by criminals and is poised to put things back in order.
5. "Be Cool" (2005)
Comical but not so funny, "Be Cool" features Dwayne Johnson as a gay actor and musician who makes money from being a hired goon. It's quite an overstuffed comedy but bad as it was, Johnson had a good outing. You may want to watch this though.
6. "Doom" (2005)
Following some strange occurrences on planet earth, two space marines, Johnson and Karl Urban were sent to Mars to investigate the events. Johnson and Urban come against the deadliest monsters — some genetically enabled Killing machines. "Doom" is a combination of action, horror, and sci-fi.
7. "Gridiron Gang" (2006)
Based on a true life story, Johnson plays the role of a football coach at a juvenile detention center who helps rehabilitate some delinquent teens through his football team. "Gridiron Gang" is soulful and inspiring.
8. "Southland Tales" (2006)
The ensemble, "Southland Tales" features Dwayne Johnson alongside Sarah Michelle Gellar and Seann William Scott. Johnson stars as a conservative action star who somehow gets trapped in a sprawling conspiracy.
The Big question, in the end, is whether the storyline matches its impressive casting — we leave you to judge.
9. "The Game Plan" (2007)
Joe Kingman (Dwayne Johnson), an NFL quarterback discovers that he has a daughter (Madison Pettis) from an erstwhile lover. Kingman has to learn to take lessons about parenting as he learns how best to care for his 8-year-old daughter.
"The Game Plan" is an interesting family comedy.
10. "Get Smart" (2008)
In "Get Smart," Johnson plays the fourth lead with Steve Carell, Anne Hathaway, and Alan Arkin taking center stage. He works for a spy agency trying to foil a terrorist attack plan by a rival agency. And while we didn't see so much of Johnson in the action-adventure, his role lights up the Peter Segal movie.
11. "Race to Witch Mountain" (2009)
In this remake of the classic "Escape to Witch Mountain" Johnson stars as a Las Vegas cab driver who somehow gets pulled into a quest to protect two kids with paranormal abilities from an organization out to use them for wicked activities.
12. "Planet 51" (2009)
Johnson plays Chuck Baker in this animated comedy. Baker is an Astronaut who lands on another planet he had thought was inhabited. To his surprise, the planet is inhabited by some green-skinned creatures whom he unsettles with his presence. Chuck is wanted by the military. He must evade arrest and must return quickly before his spaceship goes into orbit.
13. "Tooth Fairy" (2010)
Johnson gets himself into trouble when he tells a kid that the Tooth Fairy is a tale. As a consequence, he gets a one week sentence to do the job of a tooth fairy. Expect lots of comic relief in this Dwayne Johnson movie.
14. "The Other Guys" (2010)
Two New York City detectives, Allen Gamble (Will Ferrell) and Terry Hoitz (Mark Wahlberg) decide to act like their city cop idols, Christopher Danson (Dwayne Johnson) and P.K. Highsmith (Samuel L. Jackson) but things didn't go as planned.
"The Other Guys" is action and crime with a perfect blend of comedy.
15. "Faster" (2010)
In the crime thriller "Faster," Johnson plays the role of a getaway driver on a revenge mission. This George Tillman Jr.'s drama is quite inventive and brutal. However, it's worth the time.
Related: 'The Fast & Furious' Movies: How to Watch Them in Order
16. "Fast Five" (2011)
Johnson makes his first appearance in the "Fast & Furious" franchise as Dominic Toretto (Vin Diesel) and his gang plan a massive heist to buy their freedom. The film starred several Hollywood stars such as Tyrese Gibson, Ludacris, Paul Walker, and Jordana Brewster. Johnson played the character Hobbs.
17. "Journey 2: The Mysterious Island" (2012)
Sean Anderson (Josh Hutcherson) teams up with his mom's husband (Dwayne Johnson) on a mission to rescue his grandfather who was reported to have gone missing on a mythological island.
18. "Snitch" (2013)
John Matthews (Dwayne Johnson) goes on an undercover assignment for the DEA in a bid to save his son who was busted for drugs.
19. "G.I. Joe: Retaliation" (2013)
In this movie, Dwayne Johnson plays the character Roadblock, a member of the G.I. Joe, a syndicate set up to combat a villainous organization known as the Cobra. The action adventure is a sequel to "G.I. Joe: The Rise of Cobra."
20. "Empire State" (2013)
A true life story told around what's known as the biggest cash heist in the history of America. Michael Angarano and Liam Hemsworth play the characters who pulled off the heist while Johnson casts as the NYPD officer who hunts them down.
21. "Pain & Gain" (2013)
"Pain & Gain" stars Dwayne Johnson, Anthony Mackie, and Mark Wahlberg as half-witted bodybuilders in a kidnapping scheme that goes wrong.
22. "Fast & Furious 6" (2013)
Hobbs (Dwayne Johnson) gets his second feature. This time working alongside Dominic (Vin Diesel) and Brian (Paul Walker) to take down a squad of mercenaries.
23. "Hercules" (2014)
Johnson plays the character Hercules, the Greek demigod, son of King Zeus. It's all action-adventure from start to finish. Such an interesting watch.
24. "Furious 7" (2015)
Deckard Shaw is out for revenge against the Torettos for his comatose brother but Dominic's friends and brothers turned up for his defense.
25. "San Andreas" (2015)
An earthquake hits California and Johnson, a rescue helicopter pilot, abandons duty to save his family.
26. "Central Intelligence" (2016)
What's likely to be funnier than Bob Stone (Dwayne Johnson) tagging along with Kevin Hart in espionage? "Central Intelligence" is a beautiful action-comedy in the Dwayne Johnson movie collection.
27. "The Fate of the Furious" (2017)
In another twist to the "Fast & Furious" storyline, Dominic Toretto is lured into terrorism and is pitched against his allies.
28. "Jumanji: Welcome to the Jungle" (2017)
Four teenagers get pulled into a mysterious video game where they must absorb new identities — Dwayne Johnson, Karen Gillan, Kevin Hart and Jack Black — and must finish the game if they will get out again. Jumanji is quite inventive and is perhaps one of the best blockbusters in the Dwayne Johnson movie collection.
29. "Baywatch" (2017)
Dwyane Johnson takes over from David Hasselhoff for the character Mitch Buchannon in "Baywatch," an action-comedy adaptation of a TV show of the same title.
30. "Rampage" (2018)
Three animals get infected with a pathogen which makes them aggressive and destructive. Johnson, a primate expert, must stop them before they destroy Chicago. "Rampage" is action-adventure and sci-fi.
31. "Skyscraper" (2018)
Security expert Will Sawyer's (Dwayne Johnson) family is trapped in an inferno on a 225 stories skyscraper. Sawyer must do everything possible to rescue them.
32. "Fighting with My Family" (2019)
"Fighting with My Family" is about a family of wrestlers who make a living touring and performing around the country. Johnson plays the role of a legend who trains and develops a new generation of wrestlers.
33. "Fast & Furious Presents: Hobbs & Shaw" (2019)
Humanity is threatened by a cyber-genetically enhanced villain which causes Hobbs (Dwayne Johnson) and Deckard Shaw (Jason Statham) to form an unlikely alliance to defeat it.
34. "Jumanji: The Next Level" (2019)
"Jumanji: The Next Level" is a sequel to "Jumanji: Welcome to the Jungle." This time around, the gang returns for another rescue mission, but the game has changed and they need to navigate their way through new terrains as well as survive new threats.
35. "Jungle Cruise" (2021)
A group of travelers journey through a Jungle full of dangerous animals with Johnson as their charismatic riverboat captain.
36. "Red Notice" (2021)
An Interpol agent Gal Gadot (Dwayne Johnson) teams up with a thief to track down the world's famous and most-wanted art thief. Expect some comedy in this high budget action-thriller.
37. "Black Adam" (2022)
Johnson to the superhero world as Black Adam, a character who reawakened after 5,000 years of being locked away. Deemed to be the world's ruthless protector, Black Adam welcomes opposition from heroes of the Justice Society of America who seem to be unsettled by the emergence of this ancient super-powered champion.
Other Dwayne "The Rock" Johnson Movies
Here are a few other movies Dwayne Johnson made cameo appearances in.
"Longshot (2001)"
"Reno 911! Miami (2007)"
"Why Did I Get Married Too? (2010)"
"You Again (2010)"
"DC League of Super Pets (2022)" — voice
More BuddyTV Movie Suggestions
Hopefully, you found lots of interesting movies in the Dwayne Johnson movie collection. For other movie reviews or listicles like this one check out these other articles on BuddyTV.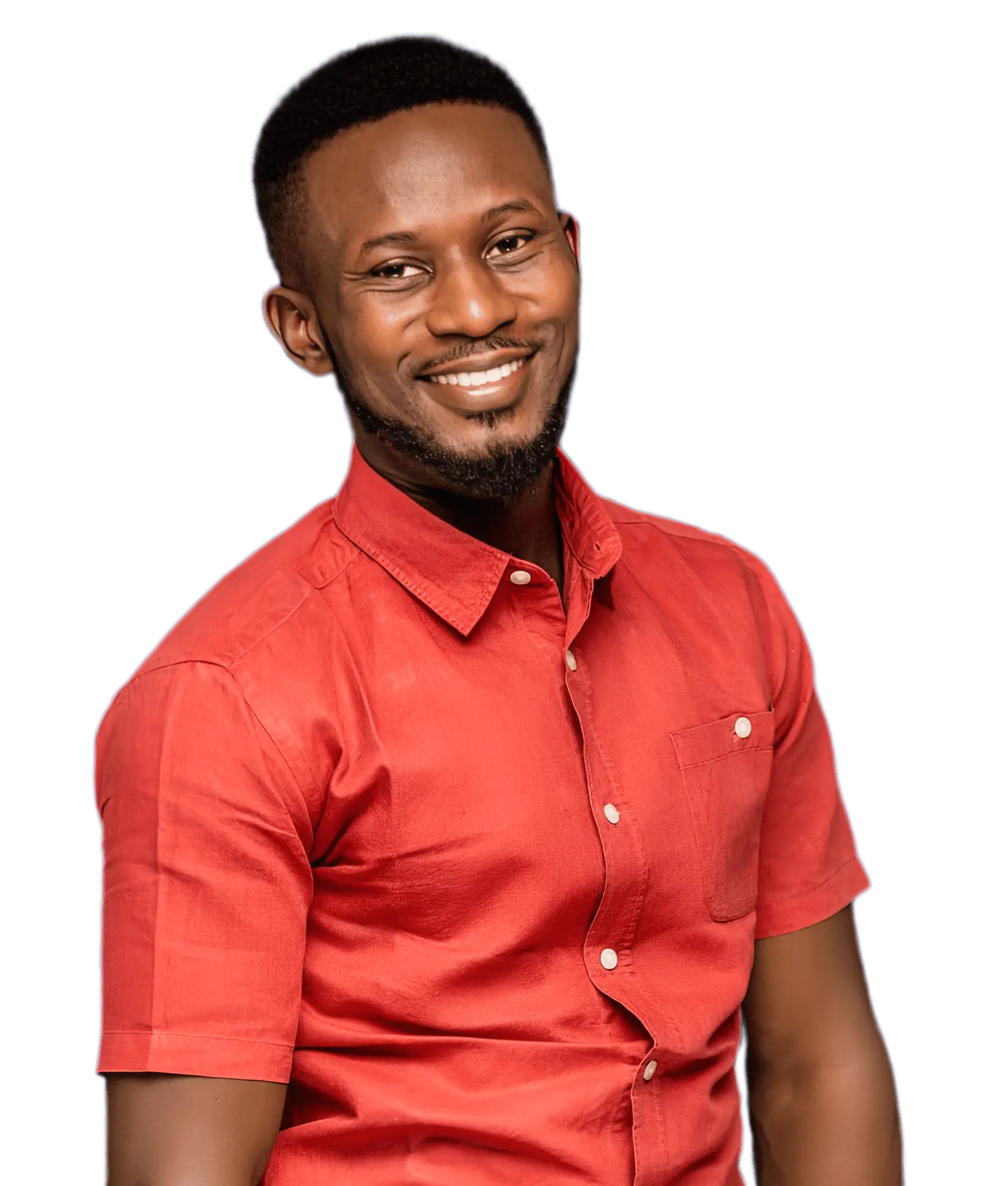 Senior Writer, BuddyTV
Professional SEO writer & editor with 8+ years of print journalism and writing experience across different platforms — blogs, website, eBooks and social media. His writing experience also cuts across industries like IT, fashion, education management, real estate, consulting and entertainment.