Tom Selleck delivers an engaging performance in the Jesse Stone series, breathing life into Robert B. Parker's riveting crime novels. As Jesse Stone, a detective in small-town Paradise, Massachusetts, Selleck unravels intricate mysteries, tackling suspenseful plots filled with unexpected turns. But these films are more than just whodunits; they offer a deep exploration of human relationships and the darker shades of humanity.
The series, consisting of nine equally enthralling films, continually captivates the audience, each installment bringing something fresh. In a decade, these movies have solidified Selleck's stature as a versatile actor and elevated the crime genre to new heights. The list below presents all nine films in order of their release.
All 'Jesse Stone' Movies in Order of Release Date
Jesse Stone: Stone Cold – February 20, 2005
Jesse Stone: Night Passage – January 15, 2006
Jesse Stone: Death in Paradise – April 30, 2006
Jesse Stone: Sea Change – May 22, 2007
Jesse Stone: Thin Ice – March 1, 2009
Jesse Stone: No Remorse – May 9, 2010
Jesse Stone: Innocents Lost – May 22, 2011
Jesse Stone: Benefit of the Doubt – May 20, 2012
Jesse Stone: Lost in Paradise – October 18, 2015
Watch 'Jesse Stone' Movies in Chronological Order
Do you want to watch Jesse Stone movies in chronological order? If so, you should start with "Jesse Stone: Night Passage," even though it is the second film in the franchise. Although this movie takes place before the events of "Stone Cold," which kicks off the entire series, viewing them in order will help ensure that there are no timeline issues or plot holes for you to worry about as you move along.
1

'Jesse Stone: Night Passage' (2006)
Director: Robert Harmon
Stars: Tom Selleck, Saul Rubinek, Viola Davis
IMDb: 7.2/10 5.6K | Popularity: 2,140
Tom Selleck returns as the flawed yet resolute detective Jesse Stone in the second installment of the series, "Night Passage." This film, a prequel to "Stone Cold," traces Stone's life after he's ousted from his job as a homicide detective in Santa Monica, California, due to alcoholism.
In search of a fresh start, Stone lands in the small town of Paradise and steps into the role of police chief. What starts as a typical domestic abuse case morphs into a convoluted money-laundering investigation entangling a State Bank manager.
With a cast led by Tom Selleck, Saul Rubinek, and Viola Davis, the film features compelling performances that inject life into the plot. Selleck's portrayal of Stone's complex personality strikes a chord, as does the sorrowful exit of his loyal dog, Boomer. The narrative skillfully delves into Stone's rugged appeal, relationships, and the ensuing challenges, setting the stage for more enthralling sequels.
2

'Jesse Stone: Stone Cold' (2005)
Director: Robert Harmon
Stars: Tom Selleck, Jane Adams, Reg Rogers
IMDb: 7.1/10 7.5K | Popularity: 1,799
In Robert Harmon's initial directorial venture, we find Tom Selleck captivatingly embodying the role of Jesse Stone, a small-town police chief inspired by Robert B. Parker's riveting novel series. This marked the onset of Selleck's noteworthy portrayal of Stone, unfazed by the challenges his line of work presents.
Stone dives straight into a murder investigation, much to the annoyance of his superior officers. But he refuses to back down and is determined to find justice for this tight-knit community despite any obstacles.
With Selleck at the helm, the star-studded cast, including Jane Adams and Reg Rogers, brings a suspenseful mystery to life.
Alongside the chilling string of murders, the plot delves into a high school girl's assault case. Meanwhile, Stone's tender side emerges as he adopts a victim's homeless golden retriever, Reggie. Trivia for fans – this is the only installment where Sylvia Villagran voices Stone's ex-wife, Jenn.
3

'Jesse Stone: Death in Paradise' (2006)
Director: Robert Harmon
Stars: Tom Selleck, Viola Davis, Kohl Sudduth
IMDb: 7.1/10 5K | Popularity: 2,893
In this installment, Tom Selleck, as Jesse Stone, finds himself amidst a storm of personal and professional challenges. A teenage girl's murder unravels a deeper malice within the quiet town of Paradise, while a recurrent domestic violence case keeps him on his toes.
Simultaneously, Stone's personal life sees significant developments. He starts attending sessions with psychiatrist Dr. Dix, portrayed by William Devane, acting on his ex-wife's advice. As the safety of his team becomes threatened, he's prompted to reassess his daily routines.
After laying the groundwork in the initial films, this third chapter hits its stride, immersing us in an intricate world of police work and introducing intriguing characters like Dr. Dix and Sister Mary John. The narrative remains captivating with its layered exploration of Stone's character and the suspenseful unraveling of the crime.
4

'Jesse Stone: Sea Change' (2007)
Director: Robert Harmon
Stars: Tom Selleck, Kathy Baker, Kohl Sudduth
IMDb: 7.1/10 4.4K | Popularity: 2,276
In the fourth installment of the series, Tom Selleck reprises his role as Jesse Stone, dealing with his alcohol addiction while juggling cold cases. The plot thickens when he begins probing into a bank robbery turned murder case involving Rebecca Lewis, a bank teller tragically killed post-robbery.
Parallelly, Stone locks horns with the city council over their handling of a recent rape incident within their tranquil community. The escalating mystery grips your attention, culminating in an unexpected finale.
Yet, amid his professional pursuits, personal challenges come to the fore. Luther, played by Kohl Sudduth, remains in a coma after the previous film's events. Molly, portrayed by Viola Davis, steps away from the force to focus on her family, leaving Stone without his reliable support system.
New faces grace the series as Kathy Baker joins the cast as Rose Gammon, Molly's replacement. Meanwhile, William Sadler debuts as mobster Gino Fish, a character that becomes integral in the ensuing narrative. Despite the seeming calm, this chapter of Jesse Stone's saga earned Selleck an Emmy nomination, reflecting the depth of his performance.
5

'Jesse Stone: Thin Ice' (2009)
Director: Robert Harmon
Stars: Tom Selleck, Kathy Baker, Kohl Sudduth
IMDb: 7.1/10 4K | Popularity: 4,363
In the fifth episode of the gripping series, Jesse Stone takes on a case that pulls at his heartstrings – a mysterious letter sent to a mother who believes her child is deceased. Despite explicit orders to leave the case untouched, Stone's innate sense of justice and curiosity drives him into a maze of hidden secrets more ominous than he bargained for.
Meanwhile, Jesse's close friend, Captain Healy (Stephen McHattie), nearly loses his life in a shooting. Despite pressure from the town council to prioritize other investigations, Stone remains relentless in pursuing the truth behind the near-fatal incident.
Adding complexity to the plot, Stone deals with the enigmatic case of a supposed deceased child, testing his ability to cling to hope. This installment also sees significant character shifts, with Deputy D'Angelo departing post-Jesse's intervention and an unexpected romantic encounter between Stone and an Internal Affairs investigator probing his actions.
6

'Jesse Stone: No Remorse' (2010)
Director: Robert Harmon
Stars: Tom Selleck, Kathy Baker, Kohl Sudduth
IMDb: 7.2/10 3.7K | Popularity: 4,403
Jesse finds himself suspended from the Paradise town council in this riveting installment, but this doesn't stop him from pursuing justice. On his own accord, he delves into a series of unsolved cases. As he follows the clues, Jesse crosses paths with an old friend in Boston who is investigating a similar case involving robbery and murder.
Despite his suspension, Stone's relentless pursuit of justice remains undeterred. In his quest for truth, he keeps Luther and Rose engaged, even against orders to avoid contact. However, his suspension is not without its consequences, as he grapples with loneliness and resorts to drinking.
Furthermore, this chapter explores Stone's relationship with Reggie, a dog he took in five years prior but persistently denies owning. Perhaps the loneliness and introspection from his suspension allowed for a deeper connection between the two.
7

'Jesse Stone: Innocents Lost' (2011)
Director: Dick Lowry
Stars: Tom Selleck, Kathy Baker, Kohl Sudduth
IMDb: 7.0/10 3.3K | Popularity: 3,533
This chapter finds Jesse Stone navigating life after his replacement as the Chief of Police in Paradise, Massachusetts. Despite no longer holding the official position, he remains engrossed in the world of crime-solving, engaging in independent investigative work.
The story turns unexpectedly when a figure from his past reappears, catapulting him back into a murder investigation. As Jesse tries to solve this mystery, the police department grapples with the challenges their bold new Chief poses.
This film, brought to life through a script penned by Tom Selleck and Michael Brandman, expertly captures the characters' complexities and the plot's intricacies.
8

'Jesse Stone: Benefit of the Doubt' (2012)
Director: Robert Harmon
Stars: Tom Selleck, Kathy Baker, Kohl Sudduth
IMDb: 7.0/10 3.4K | Popularity: 4,585
In this next-to-last chapter, Jesse Stone is back in the Chief's chair, but it's not business as usual. The shocking loss of Chief Butler and Officer DeAngelo in a car explosion leaves the department reeling. Not being one to back down from a challenge, Jesse is more determined to solve this crime.
Though his dependable allies, Luther and Rose, have moved on, Jesse isn't discouraged. He tackles the corruption allegations surrounding the former police force head-on, committed to bringing justice no matter what.
This installment challenges the idea that the police always deserve the benefit of the doubt, a perspective that might spark conversation among viewers. Interestingly, it's also the only Jesse Stone movie not featuring his ex-wife and the last one aired by CBS.
9

'Jesse Stone: Lost in Paradise' (2015)
Director: Robert Harmon
Stars: Tom Selleck, Kohl Sudduth, Gloria Reuben
IMDb: 7.2/10 3.2K | Popularity: 3,835
Here we are with the ninth and final chapter of our beloved Jesse Stone series, and it's no less thrilling than the rest. The timeline brings us a few years forward, with Jesse back in his role as Chief and solving crimes alongside his trusty right-hand man, Luther. The pace of work is slower than they'd like, but it gives Jesse time to grieve for Reggie, his loyal dog who's recently crossed the rainbow bridge.
Then, like a sudden gust of wind on a still day, Lt. Greenstreet breezes into Jesse's life, stirring up old feelings and offering him a consulting role on a few intriguing cases. One case, in particular, draws Jesse in – a chilling serial killer whose body count doesn't add up. Could there be a victim who wasn't really his victim at all?
Moving from CBS to the Hallmark Channel, this final movie doesn't bring back all our favorite characters. We're missing Rose and Captain Healy this time, leaving Selleck and Suddoth as the only actors present from the get-go. But don't despair – some familiar faces reappear before the end, and to mend his broken heart, Jesse finds a new doggy friend, filling our screens and hearts with a glimmer of hope.
FAQ about Jesse Stone Movies
What is the correct order to watch the Jesse Stone movies?
If you want to follow the movies as per the release date, here is the list of all the Jesse Stone movies in order of the release date.
If you want to watch the movies chronologically, swap out the order of the first two movies.
Jesse Stone: Stone Cold (2005)
Jesse Stone: Night Passage (2006)
Jesse Stone: Death in Paradise (2006)
Jesse Stone: Sea Change (2007)
Jesse Stone: Thin Ice (2009)
Jesse Stone: No Remorse (2010)
Jesse Stone: Innocents Lost (2011)
Jesse Stone: Benefit of the Doubt (2012)
Jesse Stone: Lost in Paradise (2015)
Is there a 10th Jesse Stone movie?
Tom Selleck's portrayal of Jesse Stone in the movie adaptations of Robert B. Parker's novels may have ended, but his character will live forever in fans' hearts. As for any possible continuation of the series, nothing is in development yet. However, if and when it does return someday, Tom Selleck won't be playing Jesse Stone anymore, as he was much younger than him in the books. Nevertheless, millions of viewers were delighted to watch him interact with his dogs and enjoy his iconic mustache now and then throughout those ten years.
Where are the Jesse Stone Movies Set?
The films feature Nova Scotia, with Halifax standing in for Boston. The town of Paradise is seen in Lunenburg, and Jesse Stone's red house across a bridge is in Stonehurst Cove.
More BuddyTV Movie Suggestions
Looking for more suggestion lists from BuddyTV? Check out these: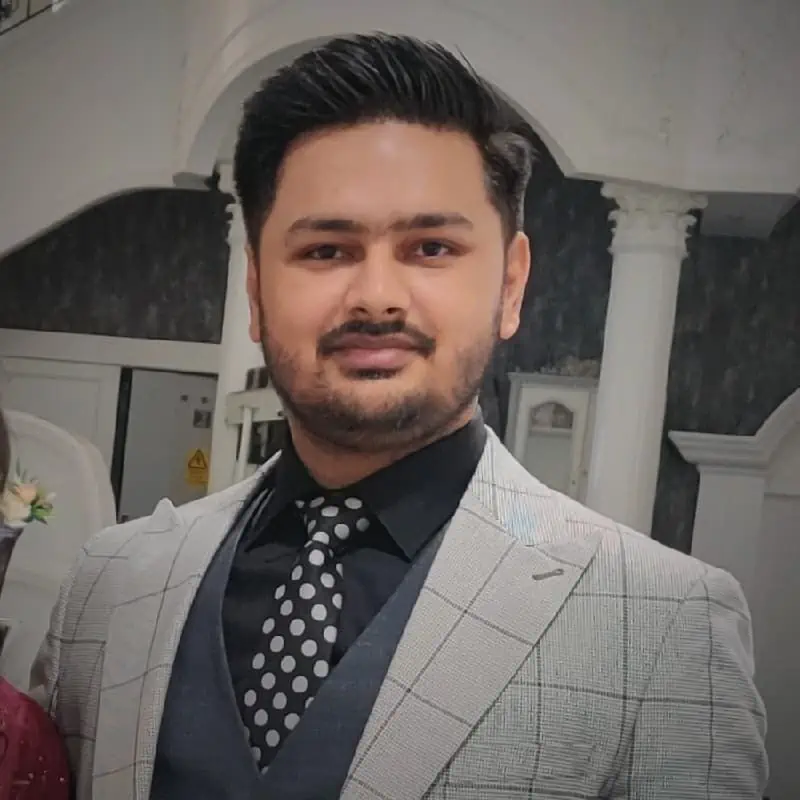 Senior Writer at BuddyTV | Experienced Writer and Graphics Designer