When you hear the name Brad Pitt, what comes to mind? A beautiful charming face, chiseled abs, his popular romantic entanglements (with Jennifer Aniston and Angelina Jolie), or his movies? There are many sides to the iconic American actor, however, this article focuses on his collection of exceptional movies. From smaller roles to the bigger ones that established him as a Hollywood icon, here's a list of the best to worst Brad Pitt movies we have seen so far.
Top 20 Brad Pitt Movies
Since making his first appearance in 1987 on "Dallas," Brad Pitt has enjoyed a decent career over the last four decades with over 80 movies and TV shows. Which Brad Pitt movie is your favorite? Here's a list of 20 out of his movie roles, ranked from best to worst. The dates of the movies are in no particular order.
1. "Fight Club (1999)"
No hype, Pitt's performance in "Fight Club" starring Tyler Durden has got to be the best of Brad Pitt movies so far. And let's say you choose to debate this, perhaps we could all agree that the performance was a career-defining moment in Pitt's acting stardom.
In this iconic film, Pitt's character is problematic and rebellious, quite overbearing but appealing at the same time. His ostentatious clothes, male-model physique, and force-of-personality set Pitt up for a fantastic outing and make "Fight Club" impossibly far from being deposed as Pitt's most phenomenal outing.
2. "Once Upon A Time In Hollywood (2019)"
In "Once Upon A Time In Hollywood" Quentin Tarantino explores the story of a struggling actor Rick Dalton (Leonardo DiCaprio) in Hollywood's Golden Age and Pitt was a revelation. Pitt stars as Cliff Booth, Rick Dalton's stuntman and dutiful right-hand man, and once again, the star actor proves that he is always at his best when directors allow him to display his cocksure swagger. Booth was undoubtedly a complicated character, gorgeous looking but shrewd in his ways. Pitt delivers his role so well that even though his character, Cliff Booth, was homicidal, it takes nothing away from our beloved screen god who makes the undesirable seem quite appealing.
3. "The Assassination of Jesse James by the Coward Robert Ford (2007)"
In this epic western drama, Brad Pitt portrays the outlaw Jesse James. Idolized by Robert Ford (Casey Affleck), James is like a vapor, appearing in a minute and disappearing without warning in the next. However, just as the title suggests, the movie ends with the Missouri outlaw James being killed by his boyhood fan, Ford.
Pitt's professionalism is seen in how well he depicts the character's ability to fluctuate between cheeriness and heartlessness at a moment's notice.
4. "Ad Astra (2019)"
In "Ad Astra" astronaut Roy McBride (Brad Pitt) goes on a mission to space to find his missing father Clifford McBride (Tommy Lee Jones) and to unravel the mysterious energy surge that threatens the universe.
"Ad Astra" is quite exceptional because it brought together the many shades of Brad Pitt we see in his movies. On one hand, there was the prickly, charming and self-possessed Pitt like we saw in "Once Upon a Time in Hollywood." On the other hand, there was the portrayal of a messiah called to save his world like we saw in "The Tree of Life." No doubt, "Ad Astra" is definitely among one of Brad Pitt's best movies.
5. "The Tree of Life (2011)"
Terrence Malick's "The Tree of Life" is quite cerebral — if not too cerebral for an average viewer. However, take nothing away from the casting which featured the likes of Jessica Chastain, Sean Penn, and of course Brad Pitt.
Malick explores cosmic life through the microcosm of a small family in Texas where Brad Pitt stars as the patriarch Mr. O'Brien. Again, Pitt masterfully portrayed the character who had this all-American masculinity and paternal ideal known in the mid-century.
6. "12 Monkeys (1995)"
Pitt's performance in Terry Gilliam's "12 Monkeys" earned him his first Oscar nomination — Best Supporting Actor. Pitt portrayed the zany activist and vibrant Jester, Jeffrey Goines. Critics believe it was Pitt's five-star performance in "12 Monkeys" that landed him a role in "Fight Club."
The film also featured veteran actor Bruce Willis (James Cole) who played the main character, a time traveler sent into a timeline in the past to find the cure to a man-made virus that's about to wipe out the human race.
7. "Moneyball (2011)"
In Bennett Miller's Oscar-winning "Moneyball" Brad Pitt portrays the character Billy Beane, Oakland Athletics' real-life general manager. Billy Beane and Peter Brand (Jonah Hill) were given the responsibility to build a solid Major League Baseball team out of nothing, which they did by leveraging computer-generated analysis.
What's special about a movie told around baseball and boring stats you might want to ask? Well, Brad Pitt sure made something captivating out of the storyline and his iconic performance earned him a third Oscar nomination.
8. "Inglourious Basterds (2009)"
Quentin Tarantino's "Inglourious Basterds" was one of Brad Pitt's greatest roles. Pitt played the role of Lieutenant Aldo Raine, a US commander during WWII. Pitt makes a walkover of the role, portraying the character with his usual confidence. The movie follows Jewish-American soldiers on the hunt for Nazis in occupied France in order to inflict terror.
Critically and commercially, the film was a dazzling success — got nominated for eight Academy Awards.
9. "Ocean's Eleven (2001)"
I would scarcely watch a movie twice, but "Ocean's Eleven" directed by Steven Soderbergh is easily a pleasure to watch more than once. The ensemble featured four of the biggest movie stars of that era. There was George Clooney (Danny Ocean), Julia Roberts, Matt Damon, and Brad Pitt (Rusty Ryan). Brad Pitt definitely shined as much as everyone on that list.
"Ocean's Eleven" was a box office hit in 2001. In the film, Pitt leans greatly on his handsome and charming demeanor as he delivers his role.
10. "Seven (1995)"
Two detectives, a rookie (Brad Pitt) and a veteran (Morgan Freeman) went on a mission to hunt a serial killer down (Kevin Spacey) who murders others for committing the seven deadly sins. Pitt puts up a sterling display of youthful intensity, a little sensitivity, and a trailer-load of recklessness, one that portrays his character, Detective Mills just the way the storyline had it — a rookie.
"Seven" is the first of Pitt's collaborations with David Fincher and by all standards, it's one of the finest of the Brad Pitt movie collection.
11. "Kalifornia (1993)"
Journalists Brian Kessler (David Duchovny) and Carrie (Michelle Forbes) decide to visit infamous murder sites across the country before heading to California. They are joined on the road trip by two companions, Early Grayce, and his girlfriend Adele, one of which unknowing to Brian is a serial killer. Guess who the serial killer is? Brad Pitt.
Pitt portrays the role with grace using his charming look and mesmerizing voice to his advantage. "Kalifornia" is one of Pitt's best physical performances.
12. "Burn After Reading (2008)"
A disk containing some delicate information gets into the hands of two knucklehead gym employees, Chad (Brad Pitt) and Linda (Frances McDormand) who decide to trade it for money. What follows is the hunt to recover the priceless disk.
"Burn After Reading" is crime and comedy at its best. Perhaps, the goofiest display you will ever see of Pitt on-screen.
13. "The Curious Case of Benjamin Button (2008)"
Pitt teams up with Fincher for the third time in this drama and fantasy movie about a certain Benjamin Button who has a weird condition from birth — he was born old and as he ages, he gets younger. Again, Pitt is at the heart of the storyline, playing a deeply emotional role that earned him an Oscar nomination — Best Actor.
"The Curious Case of Benjamin Button" displayed state-of-the-art CGI work. As a testament to the good work put in by Fincher and his cast, the film won three Oscars at the 2008 Academy Awards.
14. "Fury (2014)"
David Ayers' war drama casts Brad Pitt as Sgt Don "Wardaddy" Collier, a grizzled tank commander during the 1945 Western-Allied invasion of Germany. The film comes with all the expected war-drama shades of deafening ammunition screams, killings, and of course tension. It was no doubt a standout performance from Pitt who as the leader of the platoon, needed to make tough decisions every now and then.
15. "Interview with the Vampire (1994)"
Vampire tales are often told by their hunters, but in this film screenwriter Ann Rice and director Neil Jordan did the unusual — a vampire tale told by a vampire.
Louis de Pointe du Lac (Brad Pitt) gets infected by Lestat de Lioncourt (Tom Cruise) in 1791. Both of them would later infect a young girl (Kirsten Dunst) who now resents them for making her life awkward. This sets the stage for everything that follows. The interview is done in modern times as Pitt relays the events to a San Francisco reporter. This was no doubt one of the films that shut Brad Pitt to stardom.
16. "A River Runs Through It (1992)"
Two very different sons of a Presbyterian minister, Norman (Craig Sheffer) and Paul Maclean (Pitt) bonded on several fly-fishing expeditions. So what's special about a movie with several fly-fishing scenes? Here's proof that Pitt has a Midas touch and a rare ability to make something special out of nothing.
Robert Redford puts Brad Pitt at the center of a genuine critical appeal — Pitt's first experience. The film was a box office success and ended the year with three Academy Awards nominations, winning the category of Best Cinematography.
17. "The Big Short (2015)"
In this Oscar award-winning dramedy, Adam McKay brings together the best of Hollywood as he tries to explain the 2007-2008 US housing crisis.
The film featured the likes of Christian Bale, Ryan Gosling, Steve Carell, Margot Robie, and Brad Pitt who portrayed Ben Rickert, a retired securities trader who caught wind of the upcoming housing market crisis and predicted its collapse way before it happened.
There is nothing quite spectacular about Pitt's role in "The Big Short." Pitt played a supporting role in a very chaotic star-studded film.
18. "Troy (2004)"
Failure they say is inevitable if you're ever going to succeed. Nothing sums up "Troy" Better than that. It was absolute garbage and Pitt knows it himself.
Speaking to the New York Times in 2019, Pitt said, "It was really a turn on 'Troy.' I was disappointed in it. When you're trying to figure things out in your career, you get a lot of advice. People are telling you that you should be doing this, and other people are saying you should be doing that."
"[The failure of 'Troy'] really made me think, I'm following my gut from here on out. I had to do Troy because — I guess I can say all this now — I pulled out of another movie and then had to do something for the studio. So I was put in 'Troy.' It wasn't painful, but I realized that the way that movie was being told was not how I wanted it to be. I made my own mistakes in it … So about that time I made a decision that I was only going to invest in quality stories, for lack of a better term. It was a distinct shift that led to the next decade of films," he added.
Undoubtedly, "Troy" was one wrong move in Brad Pitt's acting career, but what followed is a long list of epic casting — the next movie might be an exception.
19. "Mr. & Mrs. Smith (2005)"
The spy thriller "Mr. & Mrs. Smith" starred Brad Pitt and Angelina Jolie in what could have been an enjoyable summer action flick but for its weak writing. The movie has a 58% audience score on Rotten Tomatoes from over 250,000 ratings. Quite a dismal performance.
Perhaps, the only good thing that came out of this casting was that it brought the power couple together in a union that lasted 12 years and had six children. Jolie filed for divorce in 2016.
20. "Cutting Class (1989)"
With "Cutting Class" the ratings go from bad to worse. 14% Tomatometer and 22% audience score on Rotten Tomatoes — it doesn't get worse than this. A young Brad Pitt plays the character Dwight Ingalls in the late 80's high-school flick which tried to combine a little drama with comedy but failed both tests. "Cutting Class" can be described as the worst Brad Pitt movie ever.
More Brad Pitt Movies Worth a Mention
Here are a few more notable movies featuring Pitt listed in chronological order.
"Cool World" (1992) – Pitt plays Frank Harris, a detective who warns the main character of the law in this comedy animation.
"Legends of the Fall" (1994) – Pitt stars alongside Anthony Hopkins in this story of early 1900s Montana wilderness settling and its challenges.
"Meet Joe Black" (1998) – A man killed in an accident returns as Death (Brad Pitt) asks a media mogul (Anthony Hopkins) to teach him about life and falls in love with the mogul's daughter (Claire Forlani).
"Snatch" (2000) – The notorious Brick Top entices Turkish (played by Jason Statham) and his close friend Tommy (Brad Pitt) into the world of boxing match-fixing.
"The Mexican" (2001) – While his girlfriend (Julia Roberts) pressures him to abandon his life of crime, Jerry Welbach (Pitt) tries to transport an ancient gun called The Mexican back across the border.
"World War Z" (2013) – Gerry Lane (Pitt), a former United Nations employee, races against time to prevent a zombie pandemic from destroying humanity.
"Bullet Train" (2022) – Five assassins on a fast-moving bullet train discover that their missions have one thing in common.
More BuddyTV Movie Suggestions
Hopefully, you found one or two movies in the Brad Pitt movies list worth watching. Check out our list of other actors like Morgan Freeman or Chuck Norris.
Looking for other movie recommendations? Below are a few other listicles on BuddyTV like this one.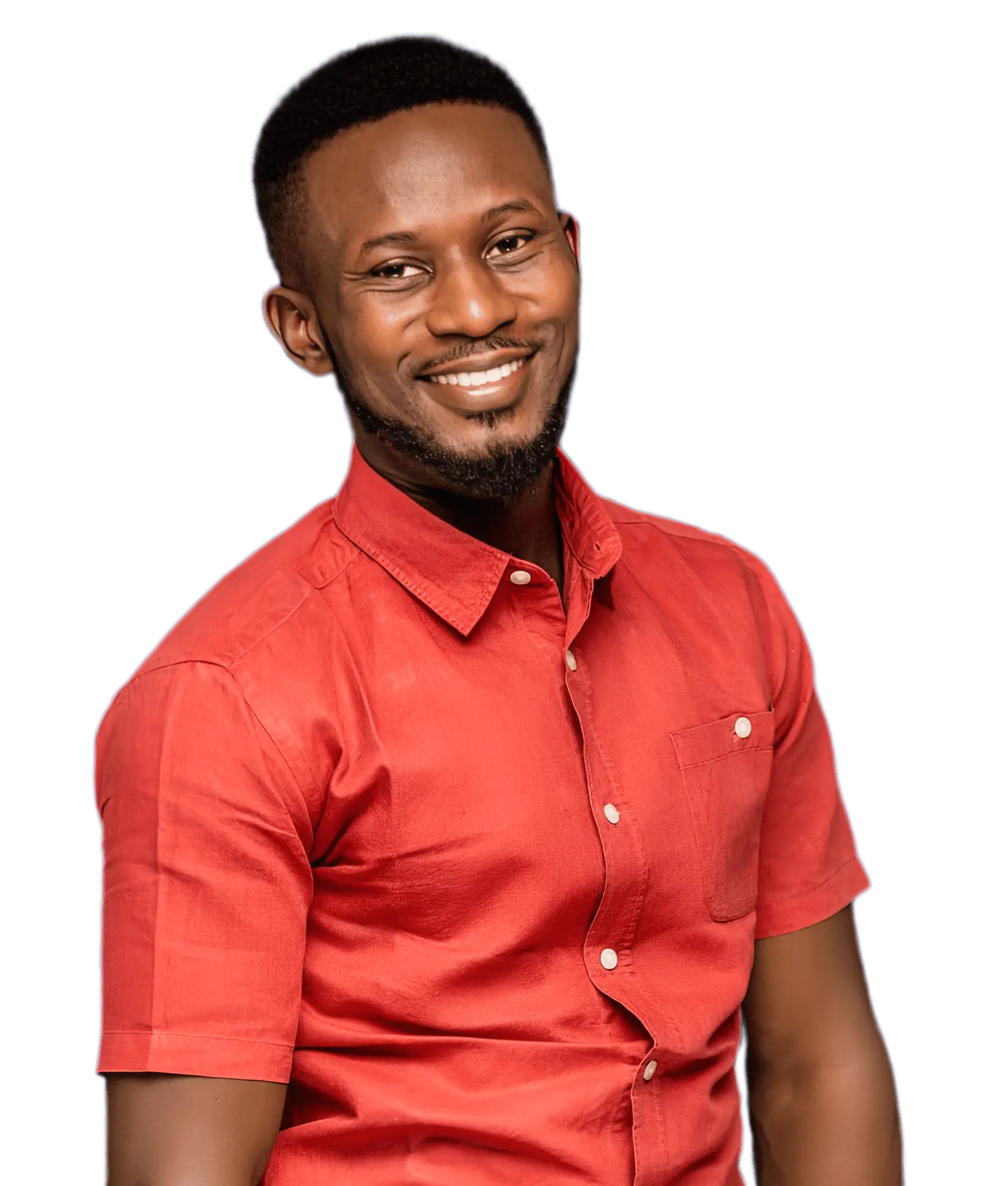 Professional SEO writer & editor with 8+ years of print journalism and writing experience across different platforms — blogs, website, eBooks and social media. His writing experience also cuts across industries like IT, fashion, education management, real estate, consulting and entertainment.