The Fast & Furious movies saga, a robust international action series, has proven to be much more than its humble beginnings as a street racing storyline in 2001. Who would have predicted the evolution from gritty street races to the cinematic spectacle of dragging bank vaults across the asphalt, airborne cars, submarine escapes, and speculative alien encounters? However, following the franchise's timeline can feel like being in a high-speed chase.
To experience the Fast & Furious events as they chronologically unfold, the journey begins with the first two installments: The Fast and the Furious and 2 Fast 2 Furious. Unexpectedly, the third in the series, Tokyo Drift, doesn't follow immediately after, as it's set further down the timeline. Instead, viewers should pivot to Fast & Furious, Fast Five, and Fast & Furious 6 before returning to Tokyo Drift.
Next, strap in for the franchise's celebrated Furious 7, followed by The Fate of the Furious, the spin-off Hobbs & Shaw, and the latest installments: F9 and Fast X.
However, understanding the Fast & Furious sequence isn't just about knowing the order. It's about immersing yourself in a universe where family loyalties can erase transgressions and physics-defying action sequences are the norm. With its convoluted narrative, the series is more than just fast and furious cars. It's an epic, globe-trotting heist series charged with adrenaline.
That option is also available if you prefer to watch the films by their release dates. Note that the animated series Fast & Furious: Spy Racers isn't typically included due to its minimal significance to the ongoing narrative.
Exactly How Many Fast & Furious Movies Are There?
The Fast and Furious universe currently encompasses a collection of 10 feature films, a pair of short films, and an animated series. With the revelation of Fast X, it's evident that the high-octane world of Fast and Furious is far from reaching its finish line. Refer to our comprehensive guide for detailed information on streaming every exciting chapter of the Fast and Furious saga.
Fast & Furious Movies in Order of Release
The Fast and the Furious – June 22, 2001
The Turbo Charged Prelude for 2 Fast 2 Furious – June 3, 2003 (short film)
2 Fast 2 Furious – June 6, 2003
The Fast and the Furious: Tokyo Drift – June 16, 2006
Fast & Furious – April 3, 2009
Los Bandoleros – July 28, 2009 (short film)
Fast Five – April 29, 2011
Fast & Furious 6 – May 24, 2013
Furious 7 – April 3, 2015
The Fate of the Furious – April 14, 2017
Fast & Furious Presents: Hobbs & Shaw – August 2, 2019
F9 – June 25, 2021
Fast X – May 19, 2023
Hobbs & Shaw – August 2, 2019 (spinoff film)
Fast & Furious 11 – April 4, 2025
Fast & Furious Movies in Chronological Order of Events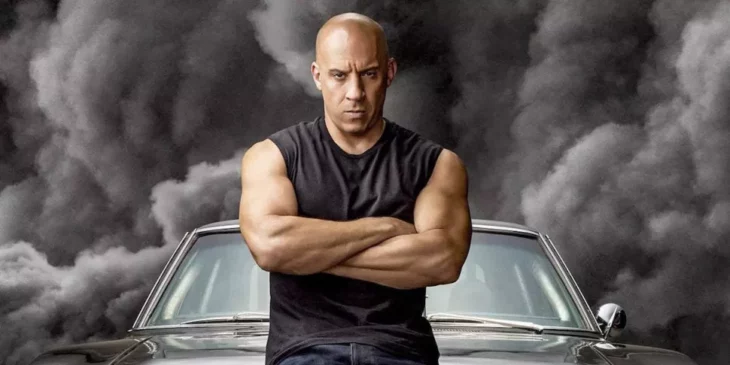 'The Fast and the Furious' (2001)
The Fast and Furious saga kicked off in 2001 with this foundational film, introducing us to the world of street racing through the eyes of Paul Walker's character, Brian O'Conner. Brian, an undercover LAPD officer, becomes entangled in the high-stakes world of illegal racing while investigating Dominic Toretto (Vin Diesel), the charismatic leader of a carjacking crew.
Related: Vin Diesel Movies List: Ranked by Rating/Box Office
Brian's bond with Dom and his blossoming romance with Dom's sister, Mia (Jordana Brewster), blur the lines between duty and personal relationships.
'Turbo Charged Prelude for 2 Fast 2 Furious' (2003)
This short film serves as a bridge between the first and second movies in the series, providing a silent narrative of Brian's journey from LA to Miami, fleeing from law enforcement.
'2 Fast 2 Furious' (2003)
The second main entry in the series shifts focus to Brian and his new partner, Roman Pearce (Tyrese Gibson). Working undercover, they infiltrate a drug lord's operation to clean their criminal records. Brian's new love interest, Monica Fuentes (Eva Mendes), is introduced in this installment.
'Los Bandoleros' (2009)
Set between the first and fourth films, this short film explores Dom's life in the Dominican Republic as he lays low after the first movie's events. Covering everything from an oil war to a prison break, it also introduces Sung Kang's Han Lue, a character whose resilience will be tested throughout the series.
'Fast & Furious' (2009)
The fourth movie, confusingly titled "Fast & Furious," takes place five years after the original and reunites Dom with Brian as they seek vengeance for the apparent death of Letty (Michelle Rodriguez). This revenge quest has them once again in confrontation with a notorious drug lord. This installment introduces Gal Gadot's character, Gisele Yashar.
'Fast Five' (2011)
In the fifth film, the series' scope expands as Dom, Brian, and Mia escape to Rio de Janeiro following Dom's prison break.
Related: Dwayne Johnson Movies in Order (Movies with "The Rock")
They find themselves once again battling a government agency, this time involving Dwayne Johnson's Luke Hobbs. It ends with a surprising revelation that Letty is still alive.
'Fast & Furious 6' (2013)
The sixth installment sees the return of the presumed dead Letty, who is revealed to be working with a group of mercenaries led by Owen Shaw (Luke Evans). Dom's team joins forces with Hobbs to bring them down, with the incentive of earning their freedom in the U.S.
'The Fast and the Furious: Tokyo Drift' (2006)
This third entry in the franchise, but seventh in chronological order, takes us to Japan. This chapter focuses on teenage racers Sean Boswell (Lucas Black) and Twinkie (Shad "Bow Wow" Moss), mentored by series regular Han Lue.
'Furious 7' (2015)
The franchise's highest-grossing film, Furious 7, follows the crew as they face off against Jason Statham's Deckard Shaw, intent on avenging his brother's defeat.
Related: 10 Jason Statham Movies on Netflix You Can't Miss
Tragically, the final appearance of Paul Walker's character, Brian O'Conner, is due to the actor's untimely death.
'The Fate of the Furious' (2017)
The eighth film introduces a new set of villains, including Charlize Theron's cyberterrorist Cipher, and delves into the world of cyberterrorism and nuclear warfare threats.
'Fast & Furious Presents: Hobbs & Shaw' (2019)
This standalone spinoff follows Luke Hobbs (Dwayne Johnson) and Deckard Shaw (Jason Statham) as they team up to save the world from a deadly virus. Idris Elba's Brixton Lore, a villainous supersoldier, makes his debut in this action-packed offshoot.
'F9' (2021)
In the ninth film, Dom faces a deeply personal foe: his estranged brother Jakob (John Cena). F9 sees the return of nearly every central character in the series and introduces Project Aries, a device with the potential to control all the world's weapon systems.
'Fast X' (2023)
The latest installment introduces a new antagonist, Dante (Jason Momoa), seeking vengeance for his father's death in Fast Five. With an expanded cast, including Brie Larson, Alan Ritchson, Daniela Melchior, Leo Abelo Perry, and Rita Moreno, the Fast family's adventures continue.
The Road Ahead for The Fast and Furious Series
With the recent arrival of Fast X, we are nearing the end of the primary Fast and Furious movies, which marks the penultimate film in the central narrative. However, this is far from a farewell to the thrilling universe it has built. The franchise's horizon is teeming with new endeavors.
A key highlight is the return of Dwayne Johnson in an upcoming Fast and Furious venture, reprising his role as Luke Hobbs. This reaffirms the franchise's capacity to spawn successful character-centered spinoffs.
Furthermore, the buzz revolves around a potential spinoff spotlighting the series' female protagonists. Although this remains a speculation based on a report from Syfy, the prospect certainly whets the appetite for more Fast and Furious adventures. As of now, official confirmations for these projects are pending, but the franchise's future continues to rev up with promise.