When it comes to snipers, there are few creatures more feared. Capable of taking out targets from hundreds of yards away, these deadly marksmen strike fear into the hearts of their enemies.
And while they may be a relatively small part of an army, they can often have a significant impact on the battlefield. So it's no wonder snipers have been the subject of many movies over the years. There are some mind-blowing movies involving snipers, and we have collected the best sniper movies for our readers. There's no doubt that snipers make for some of the most interesting cinematic stories. From their vantage point on the edge of the battlefield, they can bring down their targets with deadly precision.
In this blog post, we'll look at some of the best sniper movies ever made. So sit back and prepare to be blown away by some of the most thrilling shots ever captured on film!
From thrilling war epics to heart-pounding action thrillers, snipers have provided filmmakers with plenty of material to work with. But which movie is the best for depicting these fearsome warriors? Here are our picks for the best sniper movies ever made.
American Sniper (2014)
"American Sniper" is what every great fan of sniper movies should see — not just for the first time. It's well worth watching again since it only improves with each viewing.
This Bradley Cooper-led war film is based on the true-to-life tale of Chris Kyle told in his book "American Sniper: The Autobiography of the Most Lethal Sniper in U.S. Military History."
During the Iraq War, Kyle earned four tours and 255 kills, one of them taking him to the war-torn country in the Middle East. He was dubbed the "Legend" for his initial trip to Iraq after 9/11.
The war in Iraq has become Chris's life, and he can't seem to leave it behind. Though Chris has a family, which includes his wife Taya and two children, Chris decides to go on tour and return to Iraq four times.
However, as Chris soon finds out, as his final tour ends, he realizes he doesn't want to leave the war behind. His subsequent actions may jeopardize the state of his family.
"American Sniper" is an exciting film that tells the story of Chris Kyle and his struggles to balance his life as a husband, father, and soldier.
Shooter (2007)
If you're a fan of sniper movies, "Shooter" is one to watch. It stars Mark Wahlberg as Bob Lee Swagger, a former force recon American sniper living in self-imposed isolation in the Wyoming mountains.
Bob Lee Swagger is then recruited by a retired army colonel and his associates to help thwart an assassination attempt on the President. What makes this movie so thrilling is the incredible attention to detail that went into making it.
For example, the long-range shooting scenes are some of the most realistic I've ever seen. And the story itself is based on actual events, which makes it all the more chilling. So if you're looking for a heart-pounding, edge-of-your-seat thriller, "Shooter" is the best sniper movie you should check out.
The Wall (2017)
"The Wall" is an intense and suspenseful film that will leave viewers on the edge of their seats. Directed by Doug Liman, the film follows two soldiers who find themselves in a desperate situation while fighting in the Iraq War.
This sniper film is shorter than most, and it's pretty incredible. It's just as gritty and dramatic to watch as the others.
With little more than a small wall to take cover behind, they must face off against an unseen Iraqi sniper. When an Iraqi sniper fatally shot Matthew on-site and Isaac wounded, everything went to hell. Watch the rest of this thrilling war drama to find out what happens next.
The film stars Aaron Taylor-Johnson and John Cena and features some intense action sequences that keep viewers entertained. Whether you're a fan of war films, "The Wall" is worth checking out.
Jarhead (2005)
This film has to be a familiar name to you! It's one of the most famous war movies ever made and follows a sniper's fortunes. Based on the true story of U.S. Marine Anthony Swofford, the film follows his journey from boot camp to the front lines of the Gulf War.
In the late 1980s, Marine Anthony Swofford joins up. An intense and deranged drill instructor makes him walk through hell and back during his time in boot camp. To join the Marines as a sniper, Anthony enrolls right into a sniper course at the start of training.
Lucas Black also turns in a strong performance as fellow Marine Tyler Fox. Through their performances, the actors can bring the audience into the military experience, making us feel the highs and lows of life in the service.
In addition to its strong performances, "Jarhead" also features some excellent action sequences that bring home the reality of war. Overall, "Jarhead" is a powerful and moving film that offers a unique look at military life.
The American (2010)
"The American" is an excellent sniper movie with an exciting plot. Jack is a professional killer who, after completing an assignment in Sweden, goes on the run to Italy in search of a haven. After an operation in Sweden goes catastrophically wrong, Jack flees to Italy in hopes of hiding out undetected.
However, falling for a lady and forming a friendship might be deadly mistakes. Jack finds himself stepping into the light without knowing it as he completes one last unsolicited task due to his faulty judgments.
The film features excellent acting by George Clooney as Jack and Violante Placido as the woman he falls for. It showcases the skills of one of the deadliest snipers in the movie. The fantastic acting, decisive action, and fast-paced story keep "The American" thrilling throughout its duration. If you want to watch the best sniper movies with an exciting plot, then "The American" is the perfect film.
Enemy At The Gates (2001)
"Enemy at the Gates" is one of the greatest sniper movies ever. The film was released in 2001 based on a nonfiction book of the same name. The gripping war thriller is similar to Stalingrad from 1942 to 1943's Battle of Stalingrad.
"Enemy at the Gates" is a true masterpiece that earned commercial success and critical acclaim amid the negative image it projects toward the Red Army (Russian soldiers) in World war II and the love story between Vassili and Tania born of imagination.
The central figure in the film "Enemy at the Gates" is loosely based on real-life sniper Vasily Zaitsev, although he inspires the primary character. Jude Law portrays Zaitsev, a Red Army soldier. Zaitsev's deeds establish him as a legend in the military.
The Germans are not a fan of Zaitsev, and there is a plot to eliminate him that has yet to go as planned. This sniper film includes double-crosses, love triangles, and high-intensity war sequences.
"Enemy at the Gates" is one of the best sniper movies for people who like movies based on history and war.
Saving Private Ryan (1998)
"Saving Private Ryan" is a 1998 American epic war film directed by Steven Spielberg and written by Robert Rodat. Set during the Invasion of Normandy in World War II, the film follows United States Army Rangers Captain John H. Miller (Tom Hanks) and his unit as they search for a paratrooper. The Private First Class James Francis Ryan (Matt Damon) is the last-surviving brother of four servicemen.
In that, it vividly highlights some sniper sequences with a fascinating short sniper battle, the Steven Spielberg film "Saving Private Ryan" makes it to our list of greatest sniper films. For this epic WWII cinematic masterpiece, Spielberg won his Oscars for Best Director. But, like any other sniper movie on this list, it is jam-packed with action and snipers.
"Saving Private Ryan" is widely regarded as one of the most influential films of the 1990s and one of the best war movies ever made.
Private Ryan has been frequently cited as a significant influence in battle and action films, owing to its use of desaturated colors, hand-held cameras, and tight angles. However, an actual war and sniper movie fan should not miss this fantastic thriller by Steven Speilberg.
Jack Reacher (2012)
In this 2012 action thriller, Tom Cruise stars as "Jack Reacher," a wandering ex-soldier investigator hired to look into a deadly sniper attack from a ghost shooter.
The story of "Jack Reacher" follows on a bright day in Pittsburgh, Pennsylvania, a vehicle drives into a garage on the opposite bank of the Allegheny River from PNC Park.
He puts away an M1A Springfield rifle as he inserts a quarter into the meter. He kills five individuals on the river's North Shore Trail long-range before fleeing. The police recovered a shell casing, and the quarter used to pay for parking after inspecting the area around the ramp.
A fingerprint on the coin is attributed to James Barr; an ex us army sniper. When the police arrive at the home of the marine sniper, they discover the van and ammunition reloading equipment, the rifle in question, and Barr passed out.
When he finds out who the real criminals are in this killing spree, everything becomes worse. As "Jack Reacher" progresses, it reveals a history between Jack and Barr while explaining why Barr wants him.
"Jack Reacher," directed by Christopher McQuarrie and released in 2012, earned more than $200 million at the box office. This excellent sniper movie features Rosamund Pike, Richard Jenkins, Werner Herzog, David Oyelowo, and Robert Duvall alongside Cruise.
If you are a fan of a suspense thriller with a real mind-bending assassination plot, "Jack Reacher" should be on your list of movies to watch.
Wanted (2008)
"Wanted" is not your typical military hero-inspired sniper film. However, it has one big incentive for you to watch it: Angelina Jolie is in it! "Wanted" is based on the mini-series of the same name and revolves around Wesley Gibson (James McAvoy).
MacAvoy is trapped in a dead-end job and is bound to his cheating girlfriend and frequent panic attacks. But all of that is about to change. One night, the odd Fox (Jolie) comes by his house and informs him that his father was an assassin who was murdered by someone seeking vengeance against him.
He's not sure if it's true, but the massive sum of money in his bank account suggests otherwise. He leaves his office job and begins training with an army of killers, where he meets Sloan. He has barely begun to scratch the surface of what he's gotten himself into as a highly-trained murderer/sniper, and he uncovers an ugly secret that he can no longer ignore.
Even though this comic-action thriller depicts unrealistic swinging bullets and regular sniper shots, it earns a position on our best sniper film list because it is jam-packed with stunning action with a full-on killing spree.
The Jackal (1997)
"The Jackal" is another sniper movie that has become more enticing to action junkies due to Hollywood A-listers Richard Gere and Bruce Willis as arch-foes on-screen.
"The Jackal" is a heart-pounding thriller starring Bruce Willis as a master assassin who will stop at nothing to complete his latest hit.
When an IRA sniper named Mulqueen (Richard Gere) is released from prison on the condition that he help stop The Jackal's latest plot, the stage is set for an exciting game of cat-and-mouse.
"The Jackal" is on a killing spree, and Mulqueen is released from jail to snare him. However, The Jackal is one step ahead, and soon the plot thickens with unexpected twists and turns. With its twisty plot and non-stop action, "The Jackal" is a must-see film for any fan of thrillers.
Three Kings (1999)
"Three Kings" is a 1999 war comedy film written and directed by David O. Russell from a story by John Ridley. The film stars George Clooney, Mark Wahlberg, Ice Cube, and Natalie Portman; and was released in the United States on October 1, 1999, and grossed $107 million at the box office.
The film was set in the aftermath of the Gulf War in March 1991. After discovering that Saddam Hussein has hidden a large cache of gold in the Iraqi desert, four American soldiers–Archie Gates (George Clooney), Troy Barlow (Mark Wahlberg), Chief Elgin (Ice Cube), and Conrad Vig (Spike Jonze)–plot to steal it.
However, their plan quickly goes awry, and they find themselves caught in a deadly firefight with enemy forces closing in; the four soldiers must use all their skills to survive.
"Three Kings" is an action-packed thriller that blends comedy and drama elements. It is a fun movie to watch and features an outstanding performance by George Clooney.
If you are looking for an exciting and best Sniper movie to watch, "Three Kings" is worth checking out.
Sniper (1993)
The list of best sniper movies is only complete with the inclusion of "Sniper." Released in 1993, this action/adventure film focuses on a US Marine sniper and a SWAT member duo who are sent on a mission to assassinate rebel leaders in the jungles of Panama.
The tale gets more engaging when the main character, Master Sergeant Gunnery Beckett (Tom Berenger), is paired up with Miller (played by Billy Zane), a sharpshooter who lacks the necessary combat skills. Both of them suffer from a lack of experience and distrust, yet they can save each other's lives.
Directed by Luis Llosa, the film stars Tom Berenger and Billy Zane as the snipers on the mission. With its exciting plot and heart-pounding action, "Sniper" is a must-watch for any fan of the sniper movie genre.
More Great Sniper Movies
While these are the best sniper movies out there, plenty of other great options are available for your viewing pleasure. For example, if you're looking for a heart-pounding thrill ride of the deadliest snipers, check out "Enemy at the Gates."
Whatever your taste in movies, there are sure to be some great sniper movies for you. So don't wait any longer; grab some popcorn and settle for a good time.
If you're a big action movie junkie, check out more movie lists on BuddyTV below.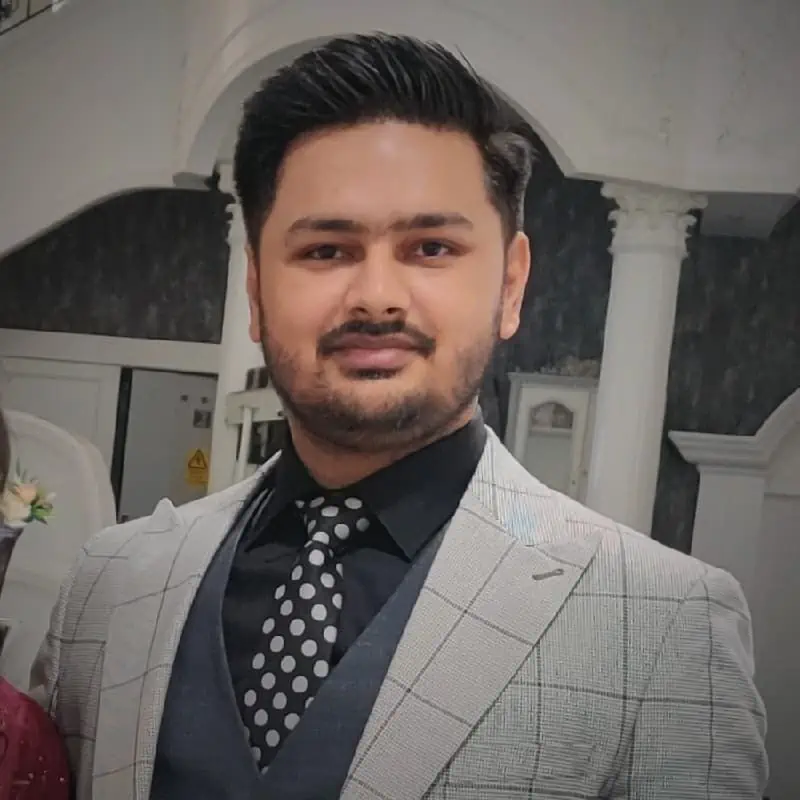 Senior Writer at BuddyTV | Experienced Writer and Graphics Designer