Morgan Freeman's movies list has well over 100 movies and the majority of them are impressive — call him prolific and not many critics will contest that.
With a career spanning about six decades — and still counting — and over 100 films to Freeman's credit, one would expect a mix of good and bad days. In this article, we narrow Morgan Freeman's movies list down to the best of the best and a few worst appearances.
Top 25 Morgan Freeman Movies: Best to Worst
Morgan Freeman is a talented actor and his ability to adapt to any role is proof of his talent. The veteran actor is best known for his calm, gravel voice and his ability to impose his charming presence and graciousness on any role he plays. Here are 25 out of his numerous movies; ranked best to worst.
1. "The Shawshank Redemption (1994)"
Director: Frank Darabont
Starring: Tim Robbins, Morgan Freeman, Bob Gunton, William Sadler
---
Rated 9.3/10 on IMDb, "The Shawshank Redemption" rightly sits top of the list of the best Morgan Freeman movies and is arguably one of the best movies of all time. Built around themes like hope, friendship, and redemption with Freeman (Ellis Boyd 'Red' Redding) and Tim Robbins (Andy Dufresne) co-starring as the lead characters — two inmates on life sentences but not losing faith. It's such a deep and intense movie, so get ready for some near-teary moments.
2. "Now You See Me (2013)"
Director: Louis Leterrier
Starring: Jesse Eisenberg, Mark Ruffalo, Woody Harrelson, Mélanie Laurent
Four illusionists (Jesse Eisenberg, Isla Fisher, Woody Harrelson, and Dave Franco) have a reputation for using their stage shows as a ploy to carry out several heists. Thaddeus Bradley (Morgan Freeman) shows FBI Agent Dylan Rhodes how it is done in a bid to help the FBI catch the thieving magicians.
Something about "Now You See Me" that stands it out is its impressive casting and how the storyline holds its audience captive. You'll love it.
3. "Batman Begins (2005)"
Director: Christopher Nolan
Starring: Christian Bale, Michael Caine, Liam Neeson, Katie Holmes
"Batman Begins" surely gets on this list as one of the best Morgan Freeman movies in town even though he didn't play a central character. Freeman played the character Lucius Fox, a scientist responsible for researching and developing badass equipment for the hero Bruce Wayne to take on Gotham City's criminals.
4. "Invictus (2009)"
Director: Clint Eastwood
Starring: Morgan Freeman, Matt Damon, Tony Kgoroge, Patrick Mofokeng
In this sports biopic, he portrays the late South African freedom fighter and former president, Nelson Mandela, a display that earned him an Oscar nomination. "Invictus" is a true story told about the Springboks — South Africa's Rugby team — and how Nelson Mandela inspired them to their remarkable performance in the 1995 Rugby World Cup. Sports and leadership certainly have a meeting point and "Invictus" portrays that without being too preachy.
5. "Deep Impact (1998)"
Director: Mimi Leder
Starring: Robert Duvall, Tea Leoni, Elijah Wood, Vanessa Redgrave
In this sci-fi disaster movie, Doomsday draws near Earth due to a possible collision between the earth and a comet. A group of astronauts led by astronaut Captain Spurgeon Tanner and Commander Oren Monash must stop the comet or risk the earth going into extinction. Freeman is cast as President Tom Beck.
6. "Now You See Me 2 (2016)"
Director: Jon M. Chu
Starring: Jesse Eisenberg, Mark Ruffalo, Woody Harrelson, Dave Franco
In this sequel, the Four Horsemen are back again, but this time they are forcibly hired by a tech genius to steal a chip — their most difficult heist ever. Morgan Freeman reprises his role in the first installment where he played Thaddeus Bradley. Maybe not as remarkable as the first, but equally a classic.
7. "The Dark Knight Rises (2012)"
Director: Christopher Nolan
Starring: Christian Bale, Anne Hathaway, Tom Hardy, Marion Cotillard
Freeman reprises his character as Lucius Fox in the third and final installment of the Christopher Nolan trilogy. This time, Batman (Christian Bale) defends Gotham against the villainous terrorist Bane (Tom Hardy) and when you see the movie you might also conclude that there isn't perhaps a better way to have concluded the Batman series than this.
8. "The Dark Knight (2008)"
Director: Christopher Nolan
Starring: Christian Bale, Heath Ledger, Aaron Eckhart, Michael Caine
Morgan Freeman was featured in a couple of classics in the 2000s and this has to be one of them. "The Dark Knight" is a sequel to "Batman Begins." Joker (Heath Ledger), a manic nihilist spreads terror in Gotham City and Batman must stop him. Again, Lucius Fox (Morgan Freeman) is the same tech genius you met in "Batman Begins" but this time around he plays a deeper role of a guide, ensuring Bruce Wayne doesn't lose his Innocence in his attempt to save the city.
9. "The Lego Movie (2014)"
Director: Phil Lord, Christopher Miller
Starring: Chris Pratt, Will Ferrell, Morgan Freeman, Elizabeth Banks
"The Lego Movie" is fun and colorful, boasting beautiful animations, and suits all ages. Freeman voices the character Vitruvius.
10. "Driving Miss Daisy (1989)"
Director: Bruce Beresford
Starring: Morgan Freeman, Jessica Tandy, Dan Aykroyd, Patti LuPone
The son of a Jewish woman hires a chauffeur to drive his aging mother around. Freeman is the chauffeur. Over the years, Hoke Colburn (Freeman) and Miss Daisy built a very close friendship. "Driving Miss Daisy" is Oscar-proof — assuming there is such a word. The movie was a success both critically and commercially, winning four Oscars including Best Actress and Best Picture.
11. "Amistad (1997)"
Director: Steven Spielberg
Starring: Morgan Freeman, Anthony Hopkins, Matthew McConaughey, Nigel Hawthorne
Just like "Invictus," "Amistad" is a true story told around an 1839 incident where a Spanish slave ship was found in New England. The slavery-bound Africans aboard the ship were said to have fought to regain freedom, killing their captors. The U.S government put the Africans in prison until the court gives a verdict on their case. Freeman starred in this ensemble as Theodore Joadson, a freedman willing to contend for the release of the Africans in court. To do this, Theodore secures the services of Roger Sherman Baldwin, a property lawyer.
The historical drama had four Oscar nominations.
12. "Million Dollar Baby (2004)"
Director: Clint Eastwood
Starring: Clint Eastwood, Hilary Swank, Morgan Freeman, Anthony Mackie
"Million Dollar Baby" is about a young woman Maggie Fitzgerald (Hilary Swank) whose determination to excel as a boxer led her to an equally resilient trainer, Frankie Dunn (Clint Eastwood) and that began the story of her rise to professional boxing. Freeman plays Eddie Scrap-Iron Dupris, a trainer and friend to Frankie. For his role in this boxing movie, Freeman won an Oscar for the Best Supporting Actor category.
13. "Glory (1989)"
Director: Edward Zwick
Starring: Matthew Broderick, Denzel Washington, Morgan Freeman, Cary Elwes
In this Oscar-winning historical drama, Morgan Freeman co-stars with Denzel Washington, Matthew Broderick, and Cary Elwes — all soldiers in the 54th regiment, an all-African-American unit that fought against the Confederate army in the Civil War. Freeman portrayed the character John Rawlings, a Sergeant Major in the victorious all-black army. "Glory" is one of the best civil war movies around.
14. "Gone Baby Gone (2007)"
Director: Ben Affleck
Starring: Casey Affleck, Michelle Monaghan, Morgan Freeman, Ed Harris
Ben Affleck's debut directorial movie "Gone Baby Gone" is a crime-drama. There have been several cases of kidnapping in Boston, but when a little girl disappears, her aunt hires two private investigators, Angie Gennaro and Patrick Kenzie to solve the riddle. The adventure begins. Freeman portrayed the character Jack Doyle, the chief of police. You should enjoy this thriller.
15. "Seven (1995)"
Director: David Fincher
Starring: Brad Pitt, Morgan Freeman, Gwyneth Paltrow, R. Lee Ermey
Two detectives — a veteran and a rookie — are on a hunt for a serial killer with a history of very brutal murders. Freeman casts as the veteran detective William Somerset while the rookie is Brad Pitt. "Seven" is an investigation into the intrinsic nature of evil and the motives behind them. Excellent performance from both Freeman and Pitt.
16. "Unforgiven (1992)"
Director: Clint Eastwood
Starring: Clint Eastwood, Gene Hackman, Morgan Freeman, Richard Harris
Freeman has some kind of respect for Clint Eastwood. He often said Eastwood's "The Outlaw Josey Wales" was his favorite hence when the chance came to feature alongside Eastwood, it was one he took with all happiness. Eastwood plays a retired gunslinger (William Munny) called back to carry out one more task. Munny enlists the help of his friend, Ned Logan (Morgan Freeman).
17. "High Crimes (2002)"
Director: Carl Franklin
Starring: Ashley Judd, Morgan Freeman, Jim Caviezel, Amanda Peet
Trouble hits Ashley Judd and Jim Caviezel's marriage when a dark side of Caviezel's past as a classified military operative is dug up. Judd is set to defend her husband before a military court and prove his innocence. She seeks help from a former military attorney — Morgan Freeman.
There's just one reason "High Crimes" isn't so great and that's because it is easily predictable. But take nothing away from Morgan Freeman and Ashley Judd's performances, both actors made up for the flop in a good way.
18. "Unleashed (2005)"
Director: Louis Leterrier
Starring: Jet Li, Bob Hoskins, Morgan Freeman, Kerry Condon
"Unleashed" is an action thriller featuring A-list actors such as Jet Li (Danny the dog), Bob Hoskins (Bart), and Morgan Freeman (Sam) among others. In the movie, Danny the dog was an orphan raised by Bart, a loan shark who uses Danny to attack his creditors. Tired of the lifestyle, Danny decides to escape and begin a new life. Sam comes to the rescue and Bart breaks all hell loose against Sam and Danny. "Unleashed" is action-packed from the first minute to the last.
19. "The Sum of all Fears (2002)"
Director: Phil Alden Robinson
Starring: Ben Affleck, Morgan Freeman, James Cromwell, Liev Schreiber
CIA analyst Jack Ryan tries to uncover an attempt by an Austrian Neo-Nazi billionaire to incite a nuclear war between Russia and the USA. Morgan Freeman played William Cabot, the director of the CIA.
20. "Wanted (2008)"
Director: Timur Bekmambetov
Starring: James McAvoy, Morgan Freeman, Angelina Jolie, Terence Stamp
In Timur Bekmambetov's "Wanted" Freeman is cast as the character Sloan. Sloan is the leader of the fraternity that helped James McAvoy tap into his innate abilities. According to Rotten Tomatoes critic consensus, "'Wanted' is stylish, energetic popcorn fare with witty performances from Angelina Jolie (playing an expert assassin), James McAvoy, and Morgan Freeman that help to distract from its absurdly over-the-top plot."
21. "Ben-Hur (2016)"
Director: Timur Bekmambetov
Starring: Jack Huston, Toby Kebbell, Morgan Freeman, Rodrigo Santoro
"Ben-Hur" is a religious film told about betrayals from family and the people we love the most. Jewish nobleman Ben-Hur was betrayed by his half-brother and as a result, he lost everything and even went into slavery. Years later, he regains freedom and returns to seek revenge.
Freeman plays Ilderim, A wealthy Nubian sheik and Ben-Hur's chariot race teacher.
22. "London Has Fallen (2016)"
Director: Babak Najafi
Starring: Gerard Butler, Aaron Eckhart, Morgan Freeman, Angela Bassett
As the world leaders gather together for the funeral of the British Prime Minister, a coordinated attack is launched to assassinate them all. Only the U.S. president survived the attack. The rest of the movie is about how Mike Banning (Gerard Butler) tries to bring the president to safety.
Freeman played the character Allan Trumbull, the vice president of the United States. "London Has Fallen" is one of Morgan Freeman's movies that's poorly rated. Critics believe the movie is nothing but a nightmare.
23. "Ted 2 (2015)"
Director: Seth MacFarlane
Starring: Mark Wahlberg, Seth MacFarlane, Amanda Seyfried, Jessica Barth
Seth MacFarlane (Ted) gets married to Jessica Barth (Tami-Lynn) and the couple sought to adopt a child but were turned down. Ted seeks redress by enlisting legal help from Morgan Freeman, a civil-rights attorney, and Amanda Seyfried, a young lawyer.
"Ted 2" is some sophomoric scatological humor film and whether or not you'll enjoy it depends on your perception of the above adjectives.
24. "Just Getting Started (2003)"
Director: Ron Shelton
Starring: Morgan Freeman, Tommy Lee Jones, Rene Russo, Joe Pantoliano
"Just Getting Started" is a very awful comedy. In fact, the awfulness of the movie is in itself comical. The movie did so poorly that it didn't recoup its production spend. What's more disturbing is how Morgan Freeman allowed himself to be dragged into such a mess. Freeman's fans and movie critics didn't dig this one at all.
25. "The Comeback Trail (2020)"
Director: George Gallo
Starring: Robert De Niro, Tommy Lee Jones, Morgan Freeman, Zach Braff
"The Comeback Trail" is another not-too-great comedy that has Freeman cast as a gangster named Reggie Fontaine. Star-studded nonetheless but the storyline is bland, the direct opposite of what a crime comedy should look like. Little wonder it's rated 5.7/10 on IMDb. To see or not to see? Follow the critics' verdict or follow your heart — the choice is yours.
Other Movies on the Morgan Freeman Movies List
Here are a few other movies you may find interesting in the overall Morgan Freeman movies list.
"Street Smart (1987)"
"Clean and Sober (1988)"
"Johnny Handsome (1989)"
"Lean on Me (1989)"
"Robin Hood: Prince of Thieves (1991)"
"Outbreak (1995)"
"Moll Flanders (1996)"
"Kiss the Girls (1997)"
"Nurse Betty (2000)"
"Under Suspicion (2000)"
"Along Came a Spider (2001)"
"Bruce Almighty (2003)"
"Dreamcatcher (2003)"
"Levity (2003)"
"An Unfinished Life (2005)"
"10 Items or Less (2006)"
"Lucky Number Slevin (2006)"
"Evan Almighty (2007)"
"Feast of Love (2007)"
"The Bucket List (2007)"
"Red (2010)"
"Dolphin Tale 1&2 (2011/2014)"
"The Magic of Belle Isle (2012)"
"Last Vegas (2013)"
"Olympus Has Fallen (2013)"
"Oblivion (2013)"
"Lucy (2014)"
"Going in Style (2017)"
"The Nutcracker and the Four Realms (2018)"
"Angel Has Fallen (2019)"
"The Poison Rose (2019)"
"Coming to America (2021)"
"Hitman's Wife's Bodyguard (2021)"
"Vanquish (2021)"
"Paradise Highway (2022)"
More BuddyTV Movie Suggestions
BuddyTV gives you movie and TV show ideas to keep you entertained. Check out top movies from your other favorite actors Brad Pitt, Dwayne Johnson, Chuck Norris, and many more.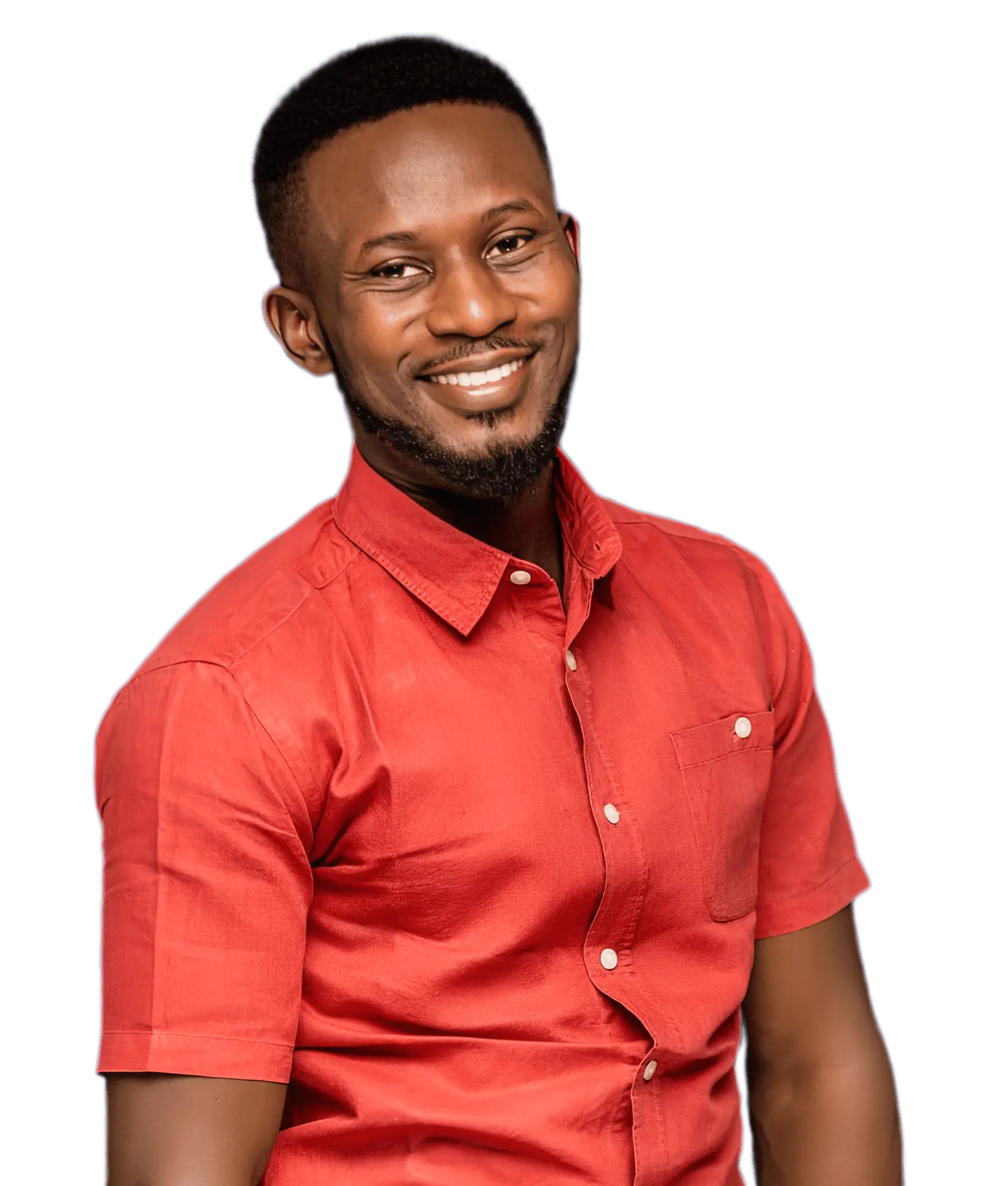 Professional SEO writer & editor with 8+ years of print journalism and writing experience across different platforms — blogs, website, eBooks and social media. His writing experience also cuts across industries like IT, fashion, education management, real estate, consulting and entertainment.