From the pages of novels to the screens of our televisions, these fantasy series have captured all our hearts – offering an escape to extraordinary worlds filled with wonder and adventure.
This article will delve into twelve binge-worthy fantasy epics that have received acclaim and admiration from fans and critics alike.
Get ready to embark on unforgettable journeys to fantastical realms!
1

'Game of Thrones' (2011-2019)
This incredible series is based on a book series written by George R.R Martin. "Game of Thrones" is one of television's most iconic and influential fantasy epics.
Related: "House of the Dragon" vs. "Game of Thrones" (5 Major Differences)
The show took viewers on a complex journey through Westeros's treacherous and politically charged land, where noble families vied for power and control of the Iron Throne.
With its gripping plotlines, intricate character development, and unexpected twists, "Game of Thrones" captivated global audiences, making it a cultural phenomenon. It quickly became an all-time hit and personal favorite!
2

'The Witcher' (2019-present)
Adapted from Andrzej Sapkowski's book series, "The Witcher" follows Geralt of Rivia, a monster hunter with supernatural abilities, as he navigates a war-torn world filled with dangerous creatures and moral dilemmas.
Henry Cavill's portrayal of Geralt received widespread acclaim, and the show's intricate storytelling and breathtaking action sequences have solidified its place as a must-watch fantasy epic.
I highly recommend this to any Witcher fan or anyone who appreciates magic, action, and adventure! The amazing scenery and the intriguing storyline blew me away.
3

'The Chronicles of Narnia' (2005-2010)
Based on C.S. Lewis's beloved book series, "The Chronicles of Narnia" takes viewers on a magical journey to the enchanting land of Narnia, where talking animals, mythical beings, and epic battles await.
Related: Watch "The Chronicles of Narnia" (film series) Movies in Order
Each installment offers a new adventure and explores themes of bravery, sacrifice, and the eternal struggle between good and evil.
This family-friendly fantasy epic has warmed the hearts of both young and old, becoming a timeless classic in the genre.
Related: Netflix Banks on Greta Gerwig for Two-Film Narnia Revival
As a child, I remember watching this on repeat. The heartfelt story, mystical elements, and lovable characters will always make this an iconic film.
4

'His Dark Materials' (2019-present)
Adapted from Philip Pullman's "His Dark Materials" trilogy, this fantasy series follows the young protagonist Lyra Belacqua on a quest to uncover the truth behind mysterious dust.
This series is set in parallel worlds. I admire how the show explores complex themes such as free will, the nature of the soul, and the corrupting influence of power.
With stellar performances and a captivating storyline, "His Dark Materials" has enchanted audiences with its thought-provoking narrative.
5

'Shadow and Bone' (2021-present)
Inspired by Leigh Bardugo's Grishaverse novels, "Shadow and Bone" introduces viewers to a world where dark forces threaten to engulf everything.
The series follows Alina Starkov, a young mapmaker with hidden powers, as she discovers her destiny as a Sun Summoner and becomes entangled in a battle between light and shadow.
I found it impossible not to be entertained by this show. It kept me captivated throughout and is a fantasy must-watch.
With its stunning visuals, compelling characters, and rich world-building, "Shadow and Bone" has quickly become a binge-worthy favorite among magic and fantasy enthusiasts.
6

'The Dragon Prince' (2018-present)
This animated fantasy series, created by Aaron Ehasz and Justin Richmond, follows the journey of two young princes and an elven assassin as they seek to prevent war between humans and magical creatures.
With a unique art style, complex characters, and a captivating story, "The Dragon Prince" has earned critical acclaim and a devoted fanbase. There is much to appreciate about this series, and I highly recommend it to any anime and magic lovers!
7

'Outlander' (2014-present)
"Outlander," adapted from Diana Gabaldon's book series, combines historical fiction and magical elements to tell the story of Claire Randall.
She is a World War II nurse who time-travels to 18th-century Scotland. I found this series especially interesting as it gave insight into the hardships of real-life situations and skillfully added elements of wonder and magic.
The show intertwines romance, politics, and magical elements, making it a captivating and emotionally charged fantasy epic.
With its rich historical backdrop and compelling characters, "Outlander" offers a unique blend of genres that keeps viewers hooked.
8

'The Magicians' (2015-2020)
"The Magicians" brings Lev Grossman's bestselling trilogy to life with its dark and whimsical take on modern-day magic.
Set at Brakebills University, the show follows a group of young magicians as they discover the existence of a fantastical realm called Fillory.
With its engaging character dynamics, complex plotlines, and clever references to classic fantasy literature, "The Magicians" has earned a place as a definite favorite.
9

'Carnival Row' (2019-present)
"Carnival Row" presents a captivating neo-noir fantasy world where mythical creatures seek refuge in a human city. The series was a wonderful surprise with its amazing dark twists and beautiful characters. It kept me wanting more!
Related: "Carnival Row" Season 2: When Is It Coming?
Starring Orlando Bloom and Cara Delevingne, the show delves into themes of prejudice, immigration, and the struggle for equality.
With its stunning production design and compelling mysteries, "Carnival Row" immerses you in a world of magic, intrigue, and dark secrets.
10

'Merlin' (2008-2012)
"Merlin" reimagines the legendary tales of King Arthur and the wizard Merlin in a family-friendly fantasy series. I was thrilled that the legendary tale was getting remade, and let me say one thing, it did not disappoint.
The show follows the young sorcerer Merlin as he navigates the challenges of Camelot while secretly using his magical powers to protect Prince Arthur.
With its endearing characters and magical adventures, "Merlin" is a beloved fantasy epic that has left a lasting impact on its audiences.
11

'Avatar: The Last Airbender' (2005-2008)
Although technically an animated series, "Avatar: The Last Airbender" is a masterful fantasy epic with universal acclaim that I could not leave off the list!
Set in a world where people can manipulate the elements, the show follows Aang, the last Airbender, and the Avatar on a quest to balance the war-torn world.
With its rich mythology, well-developed characters, and profound themes, "Avatar: The Last Airbender" has become a timeless classic in fantasy storytelling.
12

'Once Upon a Time' (2011-2018)
"Once Upon a Time" intertwines classic fairy tale characters with a modern-day setting, creating a fantastical universe where heroes, villains, and magical beings coexist.
The show takes you through familiar stories, offering intriguing twists and a compelling exploration of the characters' backstories.
"Once Upon a Time" weaves a tapestry of enchantment and imagination that captivates audiences of all ages. I adored the clever take on the characters and whimsical stories. It gave me a sense of nostalgia.
Personal Opinion
As I've explored these fantasy epics, I've been captivated by the enchanting worlds, exciting quests, and magical adventures they offer.
These 12 binge-worthy series have taken me on unforgettable journeys.
Here is my personal opinion on each of these epic tales:
"Game of Thrones" and "The Witcher" kept me hooked with their gripping stories and complex characters.
"The Chronicles of Narnia" and "His Dark Materials" filled my heart with wonder and transported me to brave and imaginative lands.
"Shadow and Bone" and "The Dragon Prince" wowed me with their stunning visuals and exciting plots.
"Outlander" and "The Magicians" mixed fantasy with other genres, creating unique and immersive experiences.
"Carnival Row" immersed me in a world of dark intrigue and mythical creatures.
"Merlin" and "Avatar: The Last Airbender" charmed me with their lovable characters and magical settings.
"Once Upon a Time" reimagined classic fairy tales in a modern way, bringing back nostalgic feelings.
Fantasy Epics That Will Transport You to Magical Worlds…
Each of these fantasy epics had something unique to offer, from political intrigue to heartwarming friendships and heroics.
I am sure you will fall in love with the worlds and stories presented in these series just as much as I did.
So, if you're a fantasy lover, try these 12 highly recommended binge-worthy series. Get ready for thrilling adventures and the magic of these extraordinary worlds!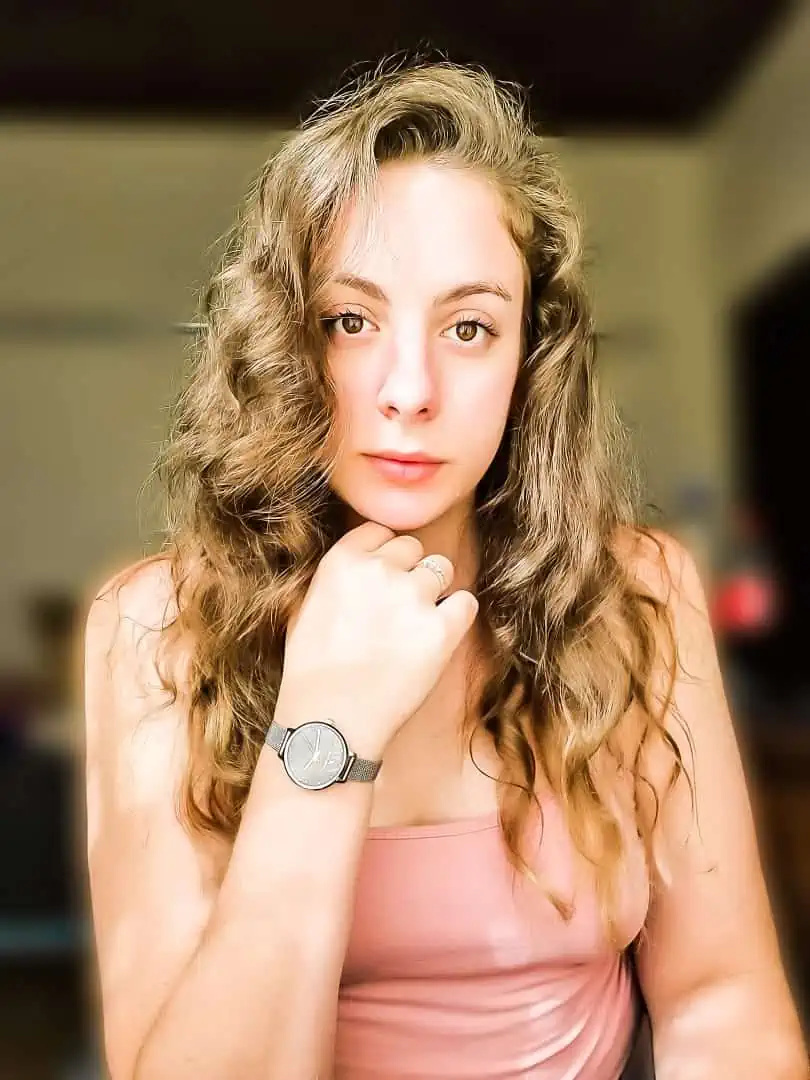 Pia Vermaak is an accomplished digital marketing agency owner and professional content writer with a remarkable track record in the industry.
With her keen strategic insights and creative flair, she has carved a niche for herself as a trusted expert in the field.
Whether it's engaging blog posts, persuasive website copy, or compelling social media content, Pia's words have the power to captivate and inspire audiences.