With its first season, Amazon Prime Video's steampunk neo-noir fantasy TV series "Carnival Row" has attracted a lot of attention with its added layer of a murder mystery. When will we see season 2 though?
The series — co-written by Guillermo del Toro, Travis Beacham, and René Echevarria — takes the audience to a Victorian fantasy world defined by mythical creatures, a growing class divide, and a refugee crisis.
The main plot revolves around a gripping murder mystery, tightly bound with sub-plots featuring politics, family betrayal, black magic, and interspecies love. The politicization of second-class mythological immigrant creatures in the series seems close to reality.
"Carnival Row" is a heady mix of three popular genres: political thriller, murder mystery, and dark fantasy. The concept has a lot of potential and it's been quite famous among viewers.
Related: Young and Hungry Season 6: Is It Cancelled?
René Echevarria and Travis Beacham collaborated on the script for "Carnival Row." The story of "Carnival Row" is based on a spec script written by Travis Beacham in 2005, titled "A Killing on Carnival Row." The script had been in the works for several years before Legendary Entertainment finally co-produced it with Amazon Studios in 2019.
In the series, Bloom and Delevingne play the leading roles. Season 2 is anticipated to surpass the previous season in action, suspense, and high-concept fantasy.
The second season of "Carnival Row" will also have some behind-the-scenes adjustments. Marc Guggenheim (Eli Stone, Arrow), the showrunner for season 1, will not be back for season 2. The new showrunner is Erik Oleson (Unforgettable, Daredevil), who has also written the opening episode of Season 2. So the new installments are expected to provide a different tone to the show, taking it from here.
What Is "Carnival Row" About?
"Carnival Row" gets its name from the fictional neighborhood in the city of The Burgue. Once inhabited solely by humans, The Burgue is now home to an ever-increasing population of non-human immigrants (called fae) seeking shelter from war.
A mysterious order known as The Pact is behind the war. The first season reveals that The Pact is an enemy of the Republic of The Burgue. The Pact had invaded Tirnanoc, the fae homeland, to exploit its resources. An alliance of fae and human army fought The Pact but was no match for it. Suffering defeat, the Republic of The Burgue withdraws its army, leaving the fae to be ravaged by The Pact.
In the present, the human and immigrant fae societies chafe each other in an attempt to intermingle, creating tension, and amidst the tumultuous atmosphere, fae refugees are mysteriously murdered.
Rycroft "Philo" Philostrate, a human detective, is in charge of investigating the murder. He finds himself working with colleagues who denounce his compassion for the fae and often show an apathetic attitude toward the investigation.
"Carnival Row" reveals more about the mythical creatures and their customs as the story progresses. The first few episodes can be a lot to digest, but everything connects in the later episodes.
Where Can You Watch "Carnival Row"?
"Carnival Row" is an Amazon Prime exclusive. You can stream all the episodes of season one by subscribing to Amazon Prime Video.
"Carnival Row" Season 1: Overview
The first season of "Carnival Row" was eight episodes long, and it told the story of a city that was home to both humans and mythological immigrant creatures. The humans were fearful of the creatures, and the creatures were living in poverty. into the middle of this tense situation came two detectives, Rycroft Philostrate (Orlando Bloom) and Vignette Stonemoss (Cara Delevingne).
Philostrate is a human, and Stonemoss is a fairy. They initially don't get along, but they eventually team up to investigate a series of murders that have been happening in the city. As they get closer to the truth, they discover that the root of the problem is much bigger than they could have imagined.
The first season of "Carnival Row" was very well-received by both critics and viewers. It was praised for its unique concept, its world-building, and its performances. The show has a score of 7.9/10 on IMDb, and an audience rating of 87% on Rotten Tomatoes.
What Happened in the Latest Season of "Carnival Row"?
In the first episode, Vignette Stonemoss, fleeing the war in a ship with a fae group, washes up on the shore of The Burgue; the sole survivor of the shipwreck. Vignette's fairie friend, Tourmaline Larou, tells her that her lover, Philo, whom she thought dead, is still alive. Vignette seeks out Philo, and this incident sets the theme of love, confrontation, and reunion throughout the first season.
Meanwhile, Philo is consumed with investigating the string of fae murders. His search leads him face to face with a diabolical non-human and non-fae creature.
Subplots revolve around the rivalry between politicians, xenophobia, family betrayal, deception, the backstory of Philo and Vignette, interspecies love affairs, and fae rebellion against oppression.
A series of events leads to the death of Ritter Longerbane, and his daughter takes over his position.
The love affair between Imogen and Agreus makes another interesting subplot.
Toward the end of the season, Philo finds the murderer and learns about his biological parents (yes, Philo grew up as an orphan), and his tragic connection to the murders. Imogen and Agreus flee The Burgue on a ship, heading toward an unknown future. The assassination of an authority figure leads to the internment of the fae.
"Carnival Row" Season 2: Expected Release Date
The makers have already completed shooting the second season of "Carnival Row." Unfortunately, the streaming service has yet to confirm when season 2 of "Carnival Row" will start.
However, the second season finished production in September 2021, which isn't yet ready. Work on "Carnival Row" was interrupted in 2020 due to the pandemic.
Fans are getting restless after the delay; some wonder: Was "Carnival Row" canceled? Is it coming back?
Season 2 would have been available in the public domain by now if it weren't for the delay. Sure, filming finished a long time ago, but there's still a lot of work to be done in post-production because it's such an effects-heavy show.
If we were to make a sensible guess, sometime in summer 2022 is probably when "Carnival Row" season 2 will arrive on Amazon Prime.
How Many Episodes Will There Be in the New Season?
"Carnival Row" Season 2 will continue to feature eight episodes, just like the first season. While Amazon hasn't revealed the titles of the episodes yet, we do know who has penned most of them.
Erik Oleson, Travis Beacham, and Marc Guggenheim wrote episode 1 of season 2. The teleplay was written by Erik Oleson.
The second episode was written by Sarah Byrd, the third by Wesley Strick, and the fourth by Dylan Gallagher and Mateja Bozicevic.
Tania Lotia wrote episode 5, and Amazon will announce the episode titles several days before the program premiere.
The Cast: Who's Returning, and Who Are the Newbies in "Carnival Row" Season 2?
The fans highly appreciated the cast of season 1, so it's expected that most of the cast will be the same.
Here's a list of cast members expected to return:
Orlando Bloom as Rycroft Philostrate
Orlando Bloom is known for playing characters in fantasy movies — Legolas in "The Lord of the Rings" franchise probably being the most notable.
As Rycroft "Philo" Philostrate, Bloom plays a half-fae detective who is investigating a string of murders in the fae-inhabited city. The character is part of a love story with one of the fae, Vignette Stonemoss (played by Cara Delevingne).
It will be exciting to see what Bloom does with the character in season 2.
Cara Delevingne as Vignette Stonemoss
You might know Cara from her role as Enchantress in the "Suicide Squad." She's an actress, model, and singer.
Vignette Stonemoss, starring Cara Delevingne, is a fae, a member of the black raven, and the soulmate of Rycroft Philostrate.
Vignette had a good childhood growing up on a farm with her family. After finishing secondary school, she attended the University in Tirnanoc and met Tourmaline. The two friends bonded over Tourmaline's poetry. Vignette encouraged her to pursue her poetry as she has a gift.
Simon McBurney as Runyan Millworthy
Simon McBurney will return as Runyon Millworthy in "Carnival Row" season 2.
Runyan is a lower-class citizen in the Burgue who makes a living as a puppeteer. He is a bit of an outsider, but his talent and charisma have made him popular with the carnival crowd.
While not much is known about Runyan's past, fans are hoping that season two will shed some light on the character. McBurney has said that he is excited to explore Runyan's backstory and to see how he develops over the course of the season.
David Gyasi as Agreus Astrayon
David is known for his role as a NASA member in "Interstellar" and has acted in another science fiction movie, "Cloud Atlas."
He plays Agreus Astrayon, a wealthy faun, and is one of the lead actors in "Carnival Row."
Agreus is a mysterious industrialist who came to the Burgue to make an impact. He was an indentured servant for 5 years, before being employed as a skipjack. As a skipjack, Agreus tracked down indentured fae who had fled.
Now that he is free, Agreus is determined to make a new life for himself among the humans. He is practiced in the art of code-switching and knows exactly how to fit in with his new neighbors.
Agreus helps the Spurnrose siblings with their financial problems and develops a dangerous affair with Imogen Spurnrose to the resentment of human society.
Tamzin Merchant as Imogen Spurnrose
Tamzin has several shows and movies under her belt. She plays the role of Imogen Spurnrose in "Carnival Row" who cajoles Agreus Astrayon for his money but later on develops feelings for him.
Imogen is the daughter of Simon Spurnrose, a popular watch, and clockmaker. She grew up in a privileged and sheltered life due to her upbringing.
As a socialite, Imogen is used to getting what she wants. She is often seen as spoiled and entitled by those around her. However, there is more to Imogen than meets the eye. Beneath her privileged exterior lies a kind and compassionate woman who is capable of great empathy.
It will be interesting to see how Tamzin Merchant portrays Imogen in the second season of Carnival Row. Will she be able to maintain the same level of complexity and multi-dimensionality? Or will she be reduced to a one-dimensional socialite character?
Andrew Gower as Ezra Spurnrose
Andrew has played multiple lead roles and guest roles in multiple TV shows and theater plays, including "Black Mirror," "Outlander," "Monroe," and "Murdoch Mysteries."
He plays Ezra Spurnrose, Imogen's brother and the owner of the ship that gets wrecked in the first episode.
Ezra Spurnrose is the socialite head of the Spurnrose house. He was left in charge of his family's fortune following his father's passing.
Now, as Simon's son, Ezra is considered one of the most eligible bachelors in the Burgue. He's handsome, wealthy, and well-connected.
Karla Crome as Tourmaline Larou
Karla is a TV actress and writer. She's best known for her performance in "Murder," an award-winning British TV series.
In "Carnival Row," Karla plays the role of Tourmaline Larou, a fairie who works at a brothel, the only job female fairies are allowed to have in The Burgue.
Tourmaline Larou is a fae who works as a prostitute in the carnival row district of Burgue.
Larou is a strong-willed and tough faerie who has been looking out for Vignette since they were assigned as roommates during freshman year of college. Though she currently works in a whorehouse, Tourmaline is more than capable of protecting Vignette and any other faeries from harm.
Though they got off to a rocky start, Tourmaline and Vignette quickly realized that they were kindred spirits. They became extremely close, with hints of a sexual romance, and have remained loyal to one another ever since. Tourmaline has Vignette's back in dangerous situations.
Jared Harris as Absalom Breakspear
Jared Harris has acted in numerous movies and TV shows and has been nominated for the Primetime Emmy Award for Outstanding Supporting Actor in a Drama Series for his role in "Mad Men."
In "Carnival Row," he plays Absalom Breakspear, the Chancellor of the Republic of The Burgue. His party favors making The Burge a refuge for the fae.
Arty Froushan as Jonah Breakspear
Arty is an actor and a voice-over artist. He has performed in TV shows like "Knightfall" and "Strike Back."
In this series, he plays Absalom's son, Jonah Breakspear, who had a lavish upbringing. He doesn't support his father's pro-fae attitude.
Jonah Breakspear, a member of the Commonwealth Party, is the Chancellor of the Republic of the Burgue. He was born into a wealthy family and has never known a hard day's work in his life.
Jonah plans to use his position as Chancellor to further his own agenda and make the Burgue a more prosperous place for himself and his ilk. He is not above using underhanded tactics to get what he wants and will stop at nothing to achieve his goals.
The carnival folk are always a thorn in Jonah's side. He sees them as a lower class that is not worthy of the same rights and privileges as the Burguish people. He has no qualms about mistreating them or taking advantage of them.
Indira Varma as Piety Breakspear
Indira Varma plays Absolom's wife Piety Breakspear in "Carnival Row." She's worried about her son Jonah blemishing the family's reputation and will go to any length to bring Jonah back in line.
Ronan Vibert as Ritter Longerbane
Ronan Vibert debuted in the TV show "Traffik" in 1989. He portrays Ritter Longerbane in "Carnival Row." He's a rival of Absalom Breakspear and believes that the influx of fae immigrants is compromising the city's stability.
Caroline Ford as Sophie Longerbane
Caroline made her debut with her role in the BBC medical drama "Casualty." She portrays Ritterbane's ambitious and power-hungry daughter, Sophie Longerbane, who is firm with her anti-fae ideology.
Sophie Longerbane is the mixed-race daughter of Ritter Longerbane, a politician, and Neffy, the daughter of a deposed queen. She is a serious and driven Parliamentary Proctor, and wants to follow in her father's footsteps by becoming a powerful political figure. While she has never met her mother, she has read about her in books and is curious to learn more about her.
Jamie Harris as Sergeant Dombey
Jamie Harris' most notable appearances include "Rise of the Planet the Apes," "Crank," "Agents of S.H.I.E.L.D.," and "Lemony Snicket's A Series of Unfortunate Events."
Jamie plays Sergeant Dombey in "Carnival Row." Sergeant Dombey is a constable who detests fae and is indifferent to the fae murders.
---
Deadline announced on August 27, that Jamie Harris has been elevated to a series regular for season 2. He will return as Sergeant Dombey; the hard-nosed cop in the neo-Victorian city. He loathes the growing influx of foreign fairies and pix. Be on the lookout for him to have a more significant presence in season 2.
Season 2 will feature Alice Krige, Ariyon Bakare, Maeve Dermody, Jamie Harris, James Beaumont, and Waj Ali.
The Plot: Storyline of "Carnival Row" Season 2
Amazon Prime Video has yet to release a formal description for "Carnival Row" season 2. However, given the conclusion of season 1, it's probable that we'll learn more about segregation.
In the final episode of season 1, the government implemented a segregation strategy. The goal is to distinguish supernatural beings from ordinary humans. Philo addressed him as a half magical creature and decided to join the Vignette in her ghetto.
In the final moments of season 1, Agreus and Imogen sailed away to a safer location. When the authorities ordered their ship to return, they refused to go back.
Tazmin Merchant, who plays Imogen, hinted about her and Agreus' future in season 2.
"Imogen and Agreus board the ship in the final episode of season 1, and for the first five minutes of season 2, everything seems to be going swimmingly. But then everything goes horribly wrong for them."
The pair will likely undertake a more daring path in season 2, but they'll face challenges. Hopefully, this narrative will connect with Philo and Vignette eventually.
The Trailer: Is the Trailer for "Carnival Row" Season 2 Out Now?
Amazon has yet to release a teaser or full trailer for "Carnival Row" season 2. Still, it should arrive several months before the premiere. We will update you here once it comes out.
Will There Be a Theatrical Release?
There's no theatrical release of season 2 like the previous season. Amazon Prime Video will be the only place to watch season 2 of "Carnival Row." It will not be available on Netflix, Hulu, Disney+, Paramount+, or other streaming services.
The next season will be out really soon…we hope. Still, as a fan, you probably started fantasizing about the story based on the hints given above! That's good enough for now!
Learn More About the Best Movies and Shows on BuddyTV
The audience is eagerly waiting for the second season of "Carnival Row," and it will likely be announced soon. Subscribe to our newsletter to get notified about all the latest updates and events related to "Carnival Row." Be sure to check out other TV shows and movie recommendations on BuddyTV that are as amazing as "Carnival Row" and can keep you hooked for hours.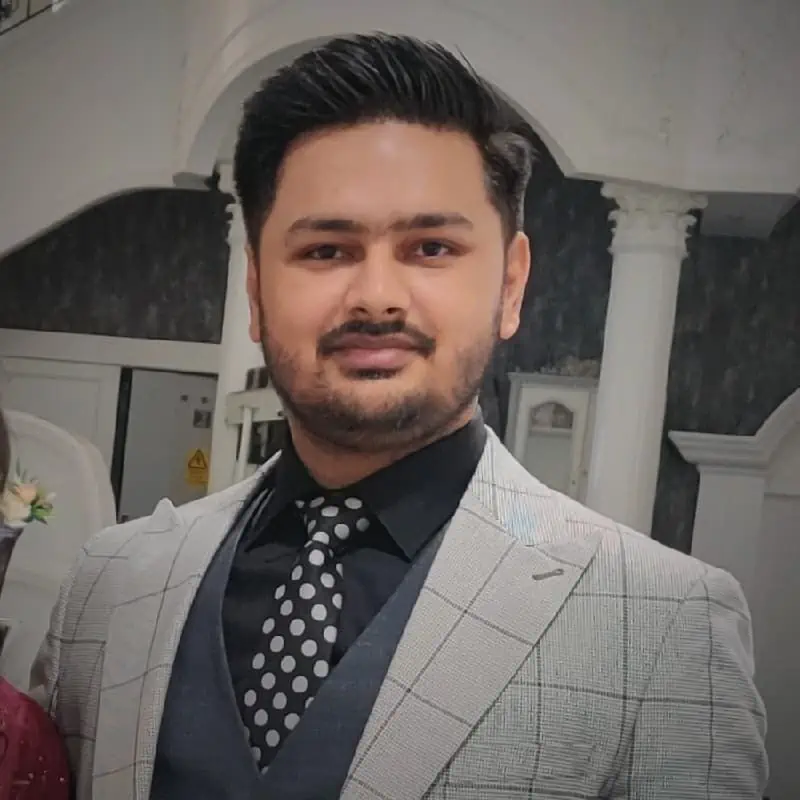 Senior Writer at BuddyTV | Experienced Writer and Graphics Designer