The magical world of Hogwarts, created by J. K. Rowling, has captivated and inspired millions of people around the globe since the Harry Potter franchise began. The series follows young wizard Harry and his amazing magical adventures as he learns to use spells, concoct potions, test his skills in magic duels, and play Quidditch with his magical friends.
Through his journey, we see him encounter outlandish magical creatures that aren't found in our muggle world – dragon's smoke-phoenixes, werewolves, and a host of other magical beasts are all part of this fantastic fantasy story that has won over fans since its start.
Since the iconic debut of this franchise in 2001, magical adventures have become a staple in the film world. This franchise quickly became one of the most beloved adventure series of our time, turning Harry Potter into a global icon with a massive and loyal fan base that remains today.
Join us as we explore other magical world movies like "Harry Potter."
Best Magical Movies like "Harry Potter"
Bridge to Terabithia (2007)
Matilda (1996)
Mr. Magorium's Wonder Emporium (2007)
Lemony Snicket's A Series of Unfortunate Events (2004)
Miss Peregrine's Home for Peculiar Children (2016)
The Lord of the Rings Trilogy (2001-2003)
Fantastic Beasts Films (2016-2022)
Charlie and the Chocolate Factory (2005)
The Percy Jackson Movies (2010-2013)
The Golden Compass (2007)
The Princess Bride (1987)
The Sorcerer's Apprentice (2010)
Doctor Strange (2016)
Bridge to Terabithia (2007)
In 2007, Gábor Csupó directed this enthralling American fantasy drama film. The screenplay was a joint effort by David L Paterson and Jeff Stockwell, with the storyline based on Katherine Paterson's 1977 novel of the same name.
Josh Hutcherson, AnnaSophia Robb, Bailee Madison, Zooey Deschanel, and Robert Patrick star in this captivating film that follows two 11-year-old friends as they escape into an imaginative world of their creation called "Terabithia."
Based on real-life events from the childhood of author Katherine Paterson's son David who also wrote the screenplay for this movie adaptation. Together these two kids navigate through reality with a fantasy outlet to help them cope and make time fly as they enjoy precious moments together.
Critics applauded the movie's visual appeal, acting, and adherence to its source material. The film was a colossal success at the box office; it earned over $137 million globally against a modest budget of $17 million.
It also swept all five categories for which it was nominated at the 29th Young Artist Awards – a feat that speaks volumes about its quality! If you are looking to watch some great movies like "Harry Potter," this would be a great pick.
Matilda (1996)
Coming in at number two is the award-winning 1996 American fantasy comedy "Matilda," which was co-produced and directed by Danny DeVito, written by Nicholas Kazan and Robin Swicord based on Roald Dahl's acclaimed 1988 novel of the same name.
Mara Wilson takes the lead role in this film, with supporting roles played by DeVito, Rhea Perlman, Embeth Davidtz, and Pam Ferris. The narrative follows a young girl who discovers supernatural abilities which she uses to tackle her complex family life and her overbearing school principal.
On August 2, 1996, "Matilda" debuted in theaters across the US. Despite garnering critical acclaim from moviegoers and critics alike, the film failed to profit at the box office – only bringing in $33.5 million with an original budget of $36 million.
However, this should not discourage you from watching this classic as it has become a cult classic, with many praising its acting and overall story.
Mr. Magorium's Wonder Emporium (2007)
If you miss the wizarding world of Harry potter and are looking for another magical adventure to fill the void, look no further than the 2007 fantastical comedy "Mr. Magorium's Wonder Emporium."
This exciting film follows a 243-year-old toy store owner (Dustin Hoffman) who entrusts his store and its vast assortment of toys to Molly Mahoney (Natalie Portman), his young and enthusiastic manager.
The film was directed by Zach Helm, who wrote the screenplay based on a story he wrote that was inspired by his own childhood experience working in a toy store.
Upon its release, "Mr. Magorium's Wonder Emporium" received mixed reviews from critics but was not as successful as it should be at the box office, grossing over $69 million worldwide against a $65 million budget.
This is an excellent pick for Harry potter fans as it has a similar magical feel, complete with colorful characters and an enchanting storyline. It will surely make you smile and make for a great family movie night!
Lemony Snicket's A Series of Unfortunate Events (2004)
Next is "Lemony Snicket's A Series of Unfortunate Events," a black comedy film directed by Brad Silberling. This adventure-filled cinematic experience was inspired by the first three novels from Lemony Snicket (the pseudonym for American author Daniel Handler), including: "The Bad Beginning" in 1999, followed by "The Reptile Room" and lastly, "The Wide Window."
It stars Jim Carrey, Liam Aiken, Emily Browning, Timothy Spall, and Catherine O'Hara.
The story follows the Baudelaire siblings – three unlucky orphans, yet blessed with wealth and immense fortune – who are bounced from one strange guardian to another in their effort to elude the wicked designs of their distant relative, Count Olaf (Jim Carrey).
The film proved to be a box-office success, grossing over $211 million against its budget of $140 million. Critics and viewers alike applauded it for having impeccable visuals and dark humor. The 77th Academy Awards recognized the movie for Best Makeup and nominations for Best Art Direction, Costume Design, and Original Score!
This one is a must-watch if you want to get some harry potter vibes, it is sure to leave you in suspense and wanting more!
Miss Peregrine's Home for Peculiar Children (2016)
If you are searching for a distinctive fantasy movie that still contains the enchantment of characters with magical abilities, "Miss Peregrine's Home For Peculiar Children" should be your top pick. Directed by renowned director Tim Burton and written by Jane Goldman, this 2016 fantasy film is based on Ransom Riggs' 2011 novel of the same title.
This story centers on a unique group of people gifted with magical powers, ranging from kids to adults. They reside in an isolated location nestled within a time loop for protection against the outside world; however, it also keeps them trapped and unable to escape. Together they hunt monsters in their enigmatic hideaway.
Burton's direction and visual atmosphere were highly praised; however, the plot drew various criticisms. Despite this, it still grossed $296 million worldwide, with its production budget of only $110 million being a notable factor.
The Lord of the Rings Trilogy (2001-2003)
Another excellent hit film series for the fans of the Harry Potter franchise is "The Lord of the Rings" series. This is a series of three epic fantasy adventure films directed by Peter Jackson, based on the novel "The Lord of the Rings" by J. R. R. Tolkien. The films have been subtitled "The Fellowship of the Ring" (2001), "The Two Towers" (2002), and "The Return of the King" (2003).
The film follows the story of the fantasy realm of Middle-Earth; Frodo Baggins and the Fellowship embark on an epic journey to eradicate the One Ring and the Dark Lord Sauron. After their venture divides, Frodo continues his mission with Sam and Gollum as they face various obstacles in pursuit of resilience for all creatures in this enchanting world.
"The Lord of the Rings" is widely esteemed as one of the most incredible and impactful film series ever created. The massive project was backed by an astonishing budget of $281 million – making it one of the most expensive movie ventures ever attempted.
Boasting global receipts surpassing $2.99 billion, the series was a remarkable financial and critical accomplishment– critics praised the cast's performance, direction, writing production values, and special effects that pushed boundaries of contemporary filmmaking in addition to its fidelity to source material. For these reasons, the series garnered 30 Academy Award nominations winning 17 awards overall – an unprecedented feat for any movie or series!
Fantastic Beasts Films (2016-2022)
If you enjoyed the magical creatures in Harry Potter, you'll find similar mythical creatures in this one.
Directed by David Yates and distributed by Warner Bros., the Fantastic Beasts film series is a magical prequel to the Harry Potter novel and movie franchise. The trilogy, which concluded in 2022 with "Fantastic Beasts: The Secrets of Dumbledore," has enchanted audiences worldwide with its first two installments –"Fantastic Beasts and Where to Find Them" (2016) and "Fantastic Beasts: The Crimes of Grindelwald" (2018).
The worldwide success of the "Fantastic Beasts" series has been undeniable, with its three films having earned a collective $1.8 billion thus far.
But despite its popularity at the box office, reviews for this magical trio have been mixed; many critics agree that it falls short compared to everyone's favorite wizarding world saga – the Harry Potter series.
Released in November 2016, 2018, and 2022 respectively, each installment of "Fantastic Beasts" continues to excite viewers all over the globe as they uncover more secrets from Dumbledore's past.
Charlie and the Chocolate Factory (2005)
Tim Burton directed film "Charlie and the Chocolate Factory" was released in 2005; it was written by John August and is based on the 1964 novel of the same name by Roald Dahl.
Nominated for two Academy Awards and starring Johnny Depp as Willy Wonka, Freddie Highmore as Charlie Bucket, and a star-studded cast of David Kelly, Helena Bonham Carter, Noah Taylor, & Christopher Lee – this film follows the adventures of Charlie after he is chosen to visit Willy Wonka's mysterious chocolate factory.
Tim Burton opted not to use computer-generated environments, instead relying on built sets and practical effects inspired by the book's textural description. The Chocolate Room was constructed with meticulous detail in mind at Pinewood Studios' 007 Stage, complete with a cascading chocolate waterfall and river – it looked like an edible fantasy.
Widely popular, the movie earned $475 million globally at the box office in 2005 and was nominated for Best Costume Design at the 78th Academy Awards. If you are a fan of "Harry Potter," this motion picture will be a superb choice that won't disappoint.
The Percy Jackson Movies (2010-2013)
The beloved "Percy Jackson & The Olympians" films are based on Rick Riordan's acclaimed novel series. Since its release, this two-film series has enthralled moviegoers and is a fan favorite today.
Related: Percy Jackson Movies in Order (How to Watch the Film Series)
"Percy Jackson & the Olympians: The Lightning Thief" (2010) was directed by Chris Columbus and released on February 12, 2010. Its sequel, "Percy Jackson: Sea of Monsters," which had been set to debut in March 2013, got pushed back to August 7 that same year – helmed by Thor Freudenthal at the helm this time.
With five books in the series, the film franchise was supposed to capitalize on its source material. However, only two films were made before production stopped; yet those films still managed to rack up nearly $430 million at worldwide box offices.
The movie series takes you on thrilling journeys with the demigod Percy Jackson and his comrades at Camp Half-Blood. In the first movie, Percy begins a quest to liberate his mother from Hades' lair while proving himself innocent of stealing lightning bolts from Zeus's vault. The second installment follows him as he must rescue the legendary Golden Fleece in the mysterious Sea of Monsters, or darkness will consume Camp Half-Blood!
Although the films were met with a lukewarm response, they fared well at the box office. Even so, fans of Harry Potter and fantasy devotees alike will adore this series thanks to its enchanting creatures, references to Greek mythology, and thrilling action sequences.
The Golden Compass (2007)
Released in 2007, "The Golden Compass" was the big-screen adaptation of Philip Pullman's fantasy saga set in an alternate world. The film follows Lyra Belacqua (Dakota Blue Richards) and her magical golden compass as she tries to prevent a conspiracy from consuming the world with evil forces.
Regarding box office success, "The Golden Compass" had a pretty decent showing. It earned $372 million worldwide – however, it was not received as well by critics due to its deviation from the source material.
That said, this film is a perfect choice if you are looking for an exciting fantasy adventure with an incredible cast (including Daniel Craig, Nicole Kidman, and Sir Ian McKellen).
The Princess Bride (1987)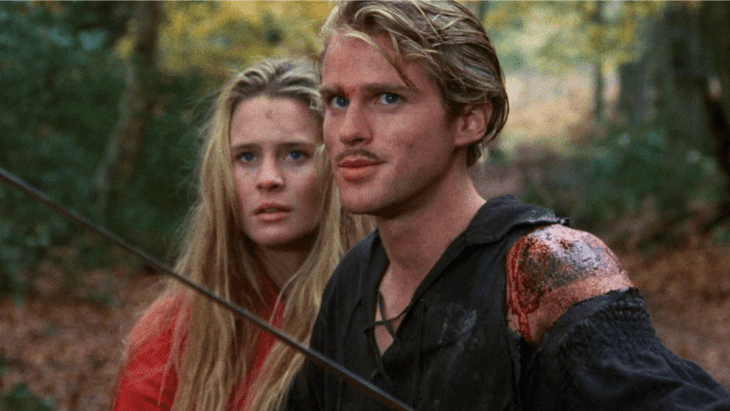 The beloved classic "The Princess Bride" (1987) is a delightful romantic adventure that follows Westley (Cary Elwes) and Buttercup (Robin Wright), as they battle to be together despite formidable obstacles.
This Rob Reiner-directed masterpiece has become a cult favorite for its humor, romance, and adventure. Not to mention, the film boasts a fantastic cast including Billy Crystal, Wallace Shawn, Mandy Patinkin, and Christopher Guest.
"The Princess Bride" earned a whopping $30 million at the box office and became one of the highest-grossing films of 1987. It also won several awards including the Hugo Awards for Best Dramatic Presentation and was nominated for an Oscar.
The Sorcerer's Apprentice (2010)
"The Sorcerer's Apprentice" is a 2010 fantasy adventure film starring Nicolas Cage, Jay Baruchel, Alfred Molina, and Monica Bellucci. It's loosely based on the poem of the same name by Johann Goethe and was directed by Jon Turteltaub.
This movie follows master sorcerer Balthazar Blake (Cage) as he recruits Dave Stutler (Baruchel), a seemingly average guy with great potential, to help him save the world from Morgana le Fay (Bellucci).
It had moderate success at the box office, earning $215 million worldwide, and was well-received by audiences – especially children – thanks to its vibrant visuals, exciting action sequences, and comedic moments.
Doctor Strange (2016)
"Doctor Strange" is a 2016 Marvel film directed by Scott Derrickson and starring Benedict Cumberbatch, Chiwetel Ejiofor, Rachel McAdams, and Tilda Swinton.
It tells the story of Stephen Strange (Cumberbatch), a brilliant but arrogant surgeon who discovers the hidden world of magic after a car accident leaves him crippled. The film follows him on his quest to save the world from an evil entity called Dormammu.
The thrilling film was a big hit both critically and commercially. It earned over $677 million worldwide and was nominated at the 89th Academy Awards for Best Visual Effects. Fans of the Marvel Cinematic Universe will love this thrilling adventure – with its intense action sequences, eye-popping visuals, and captivating performances.
---
So here we are with some great movies like the Harry Potter series, some of them are old, and some of them are new, but we are sure you will love them. If you want a magical movie experience, these movies should be on your watch list.
More Great Movie Suggestions from BuddyTV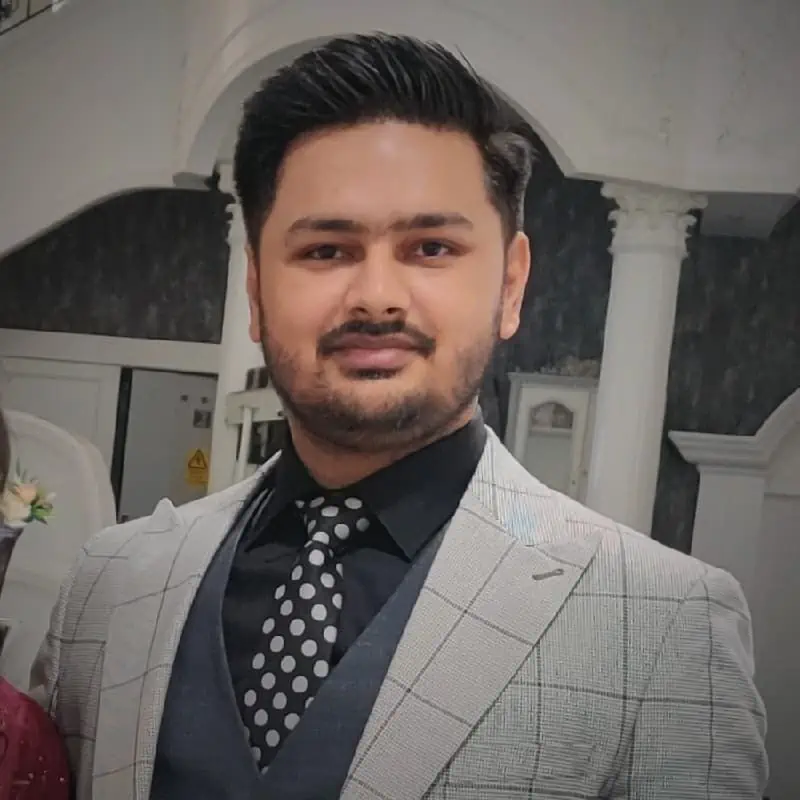 Senior Writer at BuddyTV | Experienced Writer and Graphics Designer