As we bask in the warmth of July, it's time to turn our attention to the galaxy of stars born under the sun, signs of Cancer, and Leo. A constellation of Hollywood's biggest names, including Tom Cruise, Sylvester Stallone, Tom Hanks, Harrison Ford, Vin Diesel, Robbin Williams, Jennifer Lopez, Jason Statham, Sandra Bullock, and Arnold Schwarzenegger, light up this month with their birthdays. Known for their incredible performances, these July-born actors have immortalized characters on the silver screen that continues to be celebrated worldwide by audiences.
Margo Robbie (July 2)
Even though Margo's upcoming movie 'Barbie' could get some international restrictions and censorship (like being banned in Vietnam), this July-born actor still has loads of great films under her belt.
The Wolf of Wall Street (2013)
In "The Wolf of Wall Street," Robbie left an unforgettable mark with her portrayal of Naomi Lapaglia, the love interest of Leonardo DiCaprio's character, Jordan Belfort.
Related: 10 Best Biopics of All Time, Ranked by Viewers
Her performance captured the opulence and recklessness of Wall Street in the '80s, and her breakout role showcased her ability to command attention on the big screen with her intense character portrayal and dynamic performance.
Birds of Prey (2020)
Switching from a dramatic setting to an action-packed superhero universe, Robbie proved her versatility in "Birds of Prey." As the delightfully deranged Harley Quinn, Robbie's vibrant and spirited performance breathed life into the character, turning her into a fan favorite.
Related: 'Suicide Squad Isekai' Anime Project: Warner Bros. and WIT Studio
The film allowed Robbie to demonstrate her physicality and comic timing, further cementing her reputation as a versatile and committed actor.
Tom Cruise (July 3)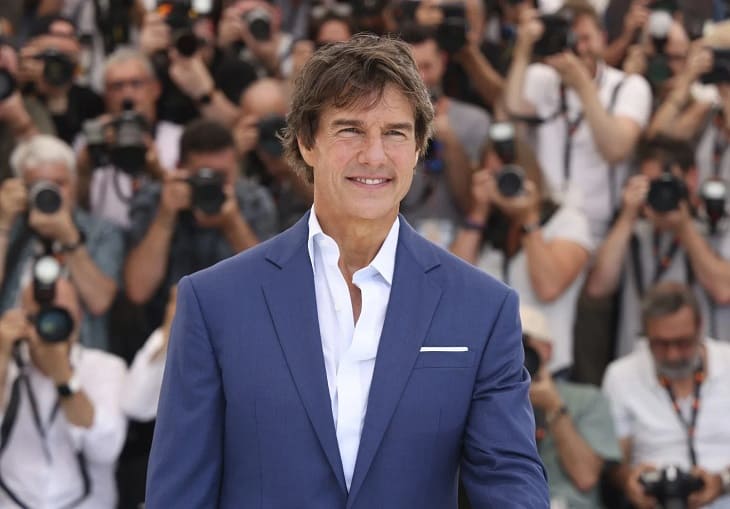 A July-born actor that's done it all, even his own stunts, and only seems to get better with age. The one and only "Risky Business" and "Born on the 4th of July" star just keeps going.
Top Gun (1986) and Top Gun Maverick (2022)
In "Top Gun," Cruise's breakthrough performance as Pete "Maverick" Mitchell captivated audiences worldwide. This '80s film transformed the concept of combat aviation into a high-octane cinematic experience, with Cruise's portrayal of the confident yet rebellious pilot forming its beating heart.
Related: Who Is Penny Benjamin in "Top Gun: Maverick?"
Fast-forward 36 years, and "Top Gun: Maverick" brought Cruise back into the cockpit, offering a nostalgic revisit of a beloved character while demonstrating that Cruise's charisma and acting prowess have only grown.
Mission Impossible Franchise
In the "Mission Impossible" franchise, Cruise's role as super-spy Ethan Hunt redefined the action genre. Since 1996, this franchise has consistently evolved, delivering increasingly ambitious narratives and stunts. An essential part of this evolution is Cruise's commitment to performing his own high-risk stunts, from high-speed motorbike chases to daring aerial free-falls. Cruise's dedication is integral to the franchise's enduring appeal and success.
Sylvester Stallone (July 6)
This Italian stallion has made a career of being the ultimate American long-shot hero and veteran. Everyone loves a comeback story, and this July-born actor tops them all.
Rocky Series (1976, 1979, 1982, 1985, 1990, 2006)
In the "Rocky" series, Stallone crafted an unforgettable character in Rocky Balboa. The actor's passionate portrayal of the struggling underdog boxer resonated with audiences worldwide.
Related: Top 20 Sylvester Stallone Movies of All Time
Stallone's script and performance in the original 1976 movie made it the highest-grossing film of the year, sparking a franchise that has since become synonymous with his name.
Rambo Series (1982, 1985, 1988, 2008)
Another iconic role for Stallone came in the form of John Rambo in the "Rambo" series. Depicting a tormented Vietnam veteran, Stallone introduced a new kind of action hero to the big screen, combining vulnerability with tenacity.
Related: Rambo Movies in Order: How to Watch Stallone as John Rambo
From facing down adversaries in the rugged American wilderness to embarking on dangerous missions worldwide, Stallone's Rambo became an emblem of the battle-scarred yet indomitable spirit.
Tom Hanks (July 9)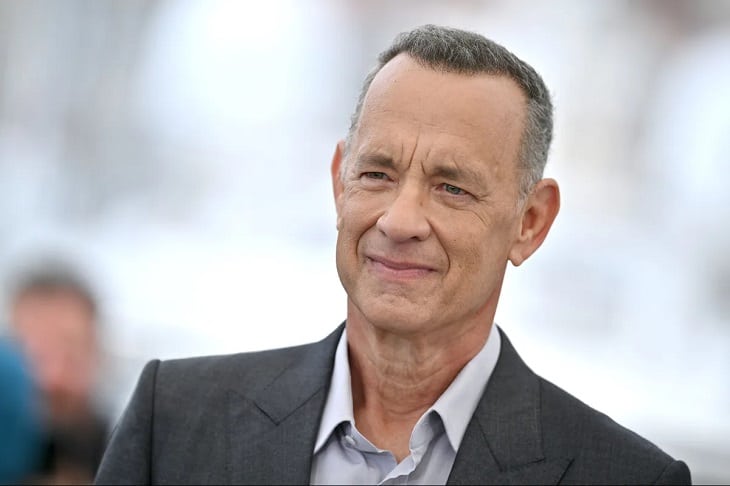 Nobody else could make a movie about being stuck on an island, "Castaway," any better, right? This July-born actor is on so many of our best-of lists.
Forrest Gump (1994)
In the iconic film "Forrest Gump," Hanks took on the role of a kind-hearted man from Alabama who experiences numerous historical events firsthand but remains unaffected by the cynicism of the times.
Related: 10 Best Tom Hanks Movies, Ranked by Viewers
With his endearing portrayal of a man living his life by a simple philosophy, Hanks achieved a memorable performance that continues to resonate with audiences. His nuanced acting won him an Academy Award for Best Actor and helped cement the film's place in cinematic history.
Saving Private Ryan (1998)
Hanks once again demonstrated his prowess as an actor in Steven Spielberg's war epic "Saving Private Ryan." Playing Captain John H. Miller, Hanks navigates the harrowing realities of war in a quest to find one man.
Related: 10 Best War Movies of All Time, Ranked by Viewers
His performance skillfully balances the toughness required of a soldier with the underlying humanity of a man deeply affected by the horrors of war. This performance, gritty and moving, further established Hanks as one of the leading actors of his generation.
Harrison Ford (July 13)
Would you ever want to go on an adventure with anyone else? I know I wouldn't. Whether you're in space or some remote location, Ford will undoubtedly make it entertaining.
Star Wars Franchise (1977, 1980, 1983, and 2015)
The "Star Wars" franchise was a game changer for Ford, establishing him as a Hollywood A-lister. His iconic portrayal of the charismatic rogue Han Solo is forever etched in cinematic history. From his initial appearance in "A New Hope" (1977) to his emotional swan song in "The Force Awakens" (2015), Ford's performances brought depth, humor, and humanity to this larger-than-life character, making Han Solo one of the most beloved characters in the franchise.
Indiana Jones Series
Ford's Indiana Jones, another collaboration with director Steven Spielberg, has become an archetype of the adventure genre. Making his debut in "Raiders of the Lost Ark" (1981), Ford's Indiana Jones is a swashbuckling archaeologist who combines intellect with action, often finding himself in high-stakes adventures.
Related: 10 Best Harrison Ford Movies, Ranked by Viewers
Despite the odds, Indiana Jones always manages to save the day, with Ford infusing the character with courage, charm, and a hint of vulnerability. His performances across the series have firmly established him as a timeless figure in pop culture.
Vin Diesel (July 18)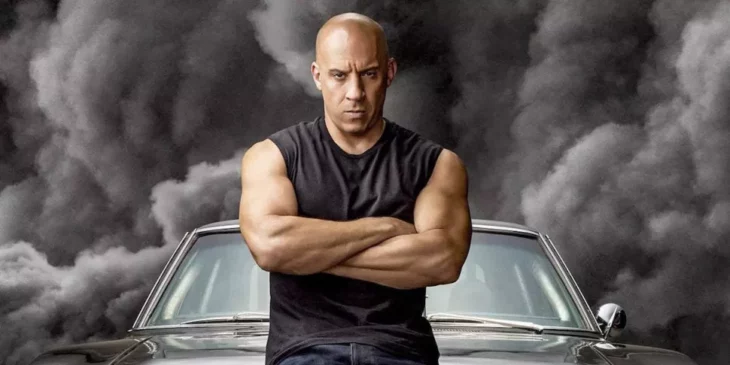 Talk about macho…from fighting off Necromongers as Riddick to driving fast cars…is there a July-born actor better in a race?
Fast & Furious Series (2013, 2015, 2017, 2019, 2021, and 2023)
Vin Diesel's portrayal of Dominic Toretto in the "Fast & Furious" franchise is iconic. Raw physicality and emotional depth define his performance as a street racer with strong family loyalty. He has been fundamental to the series since its start, making him integral to its heart and soul.
Guardians of the Galaxy Series (2014, 2017, 2023)
Diesel breaks away from his usual action-packed roles to become the voice of Groot in the "Guardians of the Galaxy" series. Though restricted to the phrase "I am Groot," Diesel infuses every utterance with a distinct emotion, proving his versatility as an actor.
Related: Vin Diesel Movies List: Ranked by Rating/Box Office
His voicework for this fan-favorite character has been lauded for its ability to convey various feelings despite linguistic limitations. Whether it's the lovable baby Groot dancing to music or the towering adult Groot protecting his friends, Diesel's performance helps make the character deeply memorable.
Robin Williams (July 21)
Without a doubt, an absolute legend of comedy and drama, Williams is sorely missed. Thanks for the memories, Robin.
Good Will Hunting (1997)
Williams plays the role of Sean Maguire, a therapist who helps a mathematically gifted janitor (Matt Damon) realize his potential in "Good Will Hunting." Williams won an Academy Award for Best Supporting Actor thanks to his heartfelt performance.
Related: The Best Movies on the Robin Williams Movies List
The warmth and wisdom he brought to the character made Sean Maguire not just a therapist but a mentor and friend. Through his character, we see the humanistic side of therapy and how deep connections can drive breakthroughs in even the most complex cases.
Good Morning, Vietnam (1987)
Williams hits his comedic stride in "Good Morning, Vietnam," where he plays Adrian Cronauer, a renegade radio DJ for the U.S. Armed Forces. The film's humor stems largely from Williams' improvisation, showcasing his exceptional comic talent. His portrayal of Cronauer as a character using levity to face war's grim realities helps make the movie an enduring classic.
Daniel Radcliffe (July 23)
When you think of magic and acting, you immediately think of Daniel. This July-born actor brought J.K Rowling's series to life.
Harry Potter Series (2001, 2002, 2004, 2005, 2007, 2009, 2010, 2011)
From a young age, Daniel Radcliffe captured the hearts of millions worldwide as the bespectacled wizard Harry Potter. Radcliffe's performance over the eight films was integral to bringing J.K. Rowling's beloved character to life.
Related: All 8 'Harry Potter' Movies, Ranked by Viewers
As Harry navigated the treacherous world of wizardry and adolescence, Radcliffe matured alongside the character, providing a realistic portrayal of a boy thrust into extraordinary circumstances.
Swiss Army Man (2016)
In "Swiss Army Man," Radcliffe demonstrates his versatility as an actor in the role of a flatulent corpse named Manny. The film is as bizarre as it is profound, featuring a unique friendship between a stranded man (Paul Dano) and Manny. Radcliffe's physically challenging and emotionally engaging performance broadened his acting range beyond the wizarding world, showcasing his commitment to taking on diverse and challenging roles.
Jennifer Lopez (July 24)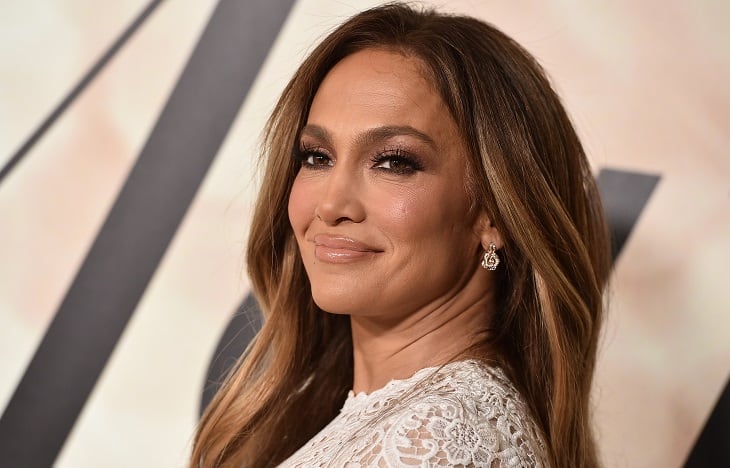 A musical artist turned movie star, Lopez has the power to make you swoon…I know we do.
The Wedding Planner (2001)
Exuding romance and comedy, "The Wedding Planner" catapults Jennifer Lopez into the spotlight as Mary Fiore, an expert wedding planner who finds herself in a precarious situation when she falls in love with her client's fiancé, a role brilliantly played by Matthew McConaughey. Her enchanting on-screen chemistry with McConaughey and her endearing performance as a love-torn wedding planner make this movie a classic rom-com hit.
Maid in Manhattan (2002)
Switching gears to "Maid in Manhattan," Lopez again showcases her adeptness at romantic comedy, this time as Marisa Ventura. This compelling narrative follows a hotel maid mistakenly perceived as a high-profile socialite by a political heir, portrayed by Ralph Fiennes.
Related: Jennifer Lopez Movies List: Ranked Best to Worst
Lopez shines through her multifaceted performance, from the humble maid to the pretend socialite, creating a depth of character that defies the traditional romantic comedy archetype.
Jason Statham (July 26)
If we ever made a list of favorite fight scenes (not to self), Statham would undoubtedly be on it.
The Fast & Furious Series (2013, 2015, 2017, 2019, 2021, and 2023)
Diving into the adrenaline-fueled universe of the "Fast & Furious" franchise, Jason Statham as Deckard Shaw demonstrates his proficiency for high-octane action.
Related: 10 Jason Statham Movies on Netflix You Can't Miss
Through his character, the series embraces a darker and more complex narrative, with Statham striking a balance between a menacing villain and a vital ally.
Spy (2015)
Shifting to a comedic setting in "Spy," Statham surprises viewers with his hilarious depiction of an over-the-top, seemingly invincible secret agent, Rick Ford. Underneath the action-packed, laugh-out-loud exterior, Statham's performance highlights the self-aware humor of the film, breaking away from his usual tough-guy persona. It's a refreshing showcase of his range as an actor, further cementing his reputation as a flexible talent in Hollywood.
Sandra Bullock (July 26)
Adorable. Sexy. Determined. We could keep going. Bullock easily makes our list of best July-born actors.
Miss Congeniality (2000)
Sandra Bullock is at her comedic best in "Miss Congeniality." She brilliantly embodies Gracie Hart, an FBI agent with a rough-and-tumble attitude who must go undercover in a beauty pageant to prevent a terrorist attack. Bullock's portrayal of Gracie's transformation from a tomboy agent to a poised beauty queen underscores her comedic timing and knack for physical comedy.
The Blind Side (2009)
In a departure from her comedic roles, Bullock gives an Oscar-winning performance in "The Blind Side." She portrays Leigh Anne Tuohy, a tenacious Memphis socialite who takes in homeless high-school football player Michael Oher.
Related: 11 Movies Like "The Blind Side" You Should Watch
Bullock's emotional depth and range are fully displayed in this biographical drama, proving her versatility as an actress.
Arnold Schwarzenegger (July 30)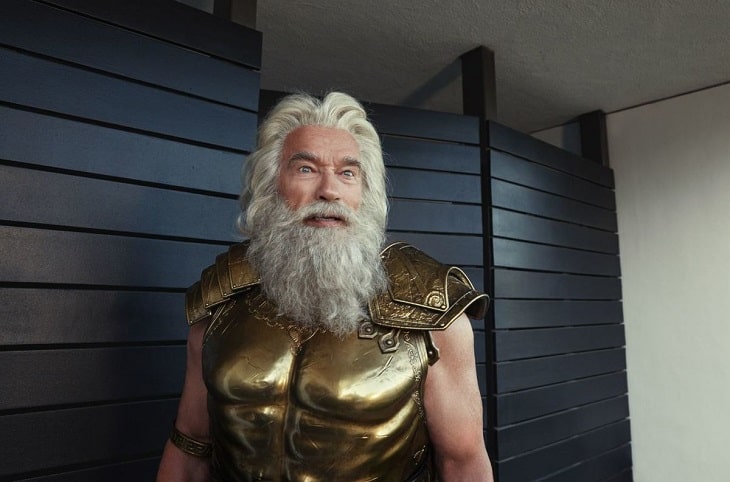 "I'll Be Back!" to the theater anytime Arnold puts out another movie. Is there anything this July-born actor can't do??? And we love Bill Burr's take on the Governator…lol.
The Terminator Series (1984, 1991, and 2003)
Arnold's imposing presence in the "Terminator" series set a new standard for sci-fi action heroes. As the T-800, a cyborg sent from the future, Schwarzenegger delivers an iconic performance marked by minimal dialogue and maximum impact.
Related: The Best Arnold Schwarzenegger Movies Ranked
His transformation from the first film's antagonist to a beloved hero in "Terminator 2: Judgment Day" further demonstrates his range, cementing the series—and his role within it—as a timeless part of pop culture.
True Lies (1994)
Schwarzenegger shows a different facet of his acting in "True Lies," where he plays a secret agent leading a double life as a mundane computer salesman. The James Cameron-directed action comedy leans heavily into its high-octane action sequences and comedic elements, with Schwarzenegger delivering the goods on both fronts. His on-screen chemistry with Jamie Lee Curtis and their comedic timing underscores the film's appeal, showcasing Schwarzenegger's knack for comedy amidst the explosions and high stakes.