Since the wake of the 21st century in 2000, there have been several movie releases globally, with a few hits and misses. The film industry has progressed much, but some intermittent drawbacks have occurred. And as we draw near to the first quarter of the 21st century, we find it quite thrilling to look at some of the best movies of the 21st century so far.
Related: 10 Best Movies of All Time, Ranked by Viewers
What is the yardstick for this sort of selection? A few articles are already online ranking either the top 50, 75, or 100 greatest movies of the 21st century, but we thought to go with the viewers' voice. Therefore, this result is compiled based on two IMDb articles listing the top 75 greatest and top 50 movies of the 21st century. We picked the 25 best movies that viewers consider the best through their votes and ratings.
That way, this is not our list per se. It is a list curated from the opinions of the majority who take their time to rate their choice of movies and actors on platforms like IMDB, Rotten Tomatoes, Metacritic, or Letterboxd. Below are 25 movies that have shaped and defined the face of the movie industry so far this century.
25

'Memories of Murder' (2003)
When a small province in Korea had frequent cases of young women being discovered raped and murdered, two detectives were assigned to apprehend the culprit. The cops struggled to solve the issue until they got help from a big-city detective.
24

'Snatch' (2000)
Written and directed by Guy Ritchie, "Snatch" is a star-studded crime comedy featuring an ensemble cast composed of Jason Statham, Brad Pitt, and Stephen Graham. The storyline is about a showdown between a group of unscrupulous promoters, Jewish jewelers, Russian gangsters, and amateur thieves all out to track down and possess a priceless stolen diamond.
23

'There Will Be Blood' (2007)
Paul Thomas Anderson's "There Will Be Blood" is absolute genius. The film explores themes such as religion, family, hatred, and the evils of capitalism. A ruthless oil prosecutor goes after an audacious goal of becoming a powerful oil tycoon, which he does, but at the cost of many things, which ultimately becomes his undoing.
22

'The Wolf of Wall Street' (2013)
Another movie explores capitalism's ills, this time written based on a true life story. "The Wolf of Wall Street" chronicles the rise and fall of Jordan Belfort (portrayed by Leonardo DiCaprio), a wealthy stockbroker who built so much wealth from trickery. Once made, Belfort goes on an adventure of drugs, sex, and reckless living, ultimately signing up for one of the most pathetic grace-to-grass tales.
21

"Pan's Labyrinth" (2006)
Guillermo del Toro's "Pan's Labyrinth" is a dark fairy tale movie set precisely in post-Civil War Spain — 1944. 11-year old Ofelia couldn't stand the sight of her sadistic Fascist stepfather, so she escapes into an imaginary fairy tale world. Sadly, this fantasy world seems as eerie and brutal as the real one — if not more.
20

'No Country for Old Men' (2007)
The Coen brothers, John and Ethan, have had such an illustrious film writing and directorial career, but this is perhaps their biggest hit after the turn of the 21st century.
Related: 9 Movies Like 'No Country For Old Men' You Should Not Miss
The crime drama follows a hunter who stumbles upon a two-million-dollar drug deal. What follows after is a series of violence and mayhem. "No Country for Old Men" is a thriller.
19

'Incendies' (2010)
A dying mother leaves her twins two different letters containing her last wish — to have her children visit her native country. Upon receiving the letters, the twin daughters take a trip to the Middle East, where they discover their mother's past and the gruesome civil war that caused their mother to relocate to Canada. The events in "Incendies" are purported to have been inspired by the Lebanese civil war and the story of the Lebanese former prisoner Souha Bechara.
18

'The Hunt' (2012)
From trying to secure custody of his own son after a bad divorce to enduring loneliness, Kindergarten teacher Lucas was having things going rough and tough for him. But in a turn of events, he finds love, and it's been a series of good news from his son. However, everything takes a new turn when one of his students who has a crush on him accuses him of sexually abusing a minor in class.
17

'Requiem for a Dream' (2000)
"Requiem for a Dream" is one of the saddest movies of all time. The film is a story of four young people who took drugs to experience utopia, but their lives soon spiraled out of control as they became addicted. The movie explores the ills of drug addiction on individuals and society at large. Jared Leto stars alongside other casts like Ellen Burstyn and Jennifer Connelly.
16

'A Separation' (2011)
A married couple, Nader and Simin, are in a dicey situation. They are torn between two decisions: to stay in Iran, where Nader is looking after his father's deteriorating health, who is down with Alzheimer's disease, or to move to another country that will improve their living conditions and give their child a better life.
15

'Inglourious Basterds' (2009)
During World War II, a group of Jewish U.S. soldiers embarks on an undercover mission to assassinate Nazi leaders in Nazi-occupied France.
Related: 10 Best War Movies of All Time, Ranked by Viewers
However, their plans clash with that of a theater owner, also set on a mission to assassinate one of the German soldiers for the death of her family.
14

'Eternal Sunshine of the Spotless Mind' (2004)
Joel and Clementine's marriage turns sour, leaving bitter feelings. To solve the problem, both couples agree to undergo a clinical procedure that will permanently erase their memories of one another.
13

'Memento' (2000)
Written and directed by Christopher Nolan, "Memento" is based on a short story, "Memento Mori," written by Christopher's brother, Jonathan. Guy Pearce stars as Leonard Shelby, a man determined to try so hard to track his wife's murder. Leonard is suffering from anterograde amnesia, which not only makes him have short-term memory loss but also makes it impossible for him to create new memories.
12

'Django Unchained' (2012)
The 2012 Western movie tells the story of a freed slave who allies with a German bounty hunter on a mission to rescue his wife from a hard-hearted plantation owner in Mississippi.
Related: 10 Best Westerns of All Time, Ranked by Viewers
The movie features an ensemble cast composed of Jamie Foxx, Christoph Waltz, Leonardo DiCaprio, and Kerry Washington and is written and directed by the legendary Quentin Tarantino.
11

'WALL·E' (2008)
This Walt Disney classic explores a future event where a small waste-collecting robot falls in love with another robot, and together, they embark on a journey into space, one that will determine the fate of mankind.
Related: 20 Best Disney Movies For Toddlers
10

'Oldboy' (2003)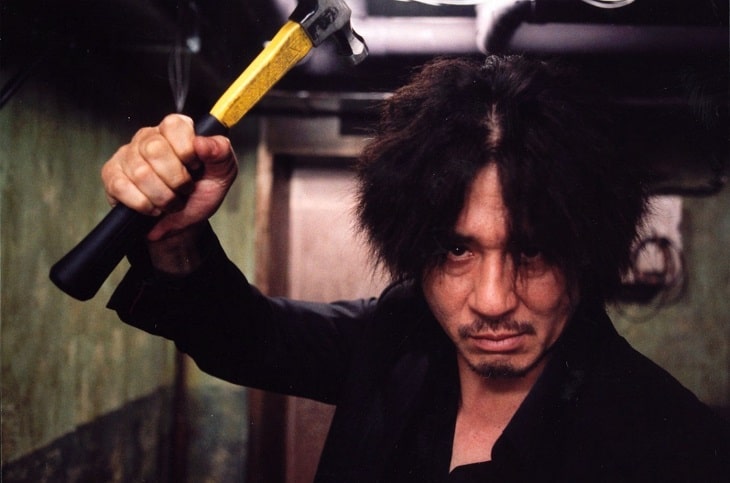 In a very skillful way, director Park Chan-wook unforgettably weaves violent and erotic themes. The story is about Dae-Su Oh, a man kidnapped and imprisoned for fifteen years. Upon his release, Dae-Su must find his captor within five days unless a worse fate awaits him.
9

'The Pianist' (2002)
During World War II, the acclaimed Polish musician Wladyslaw witnessed not only the destruction of his hometown, Warsaw, but was also separated from his family.
Related: 10 Best Biopics of All Time, Ranked by Viewers
"The Pianist" is an epic biographical war drama based on an autobiographical book of the same title written by the Polish-Jewish pianist and Holocaust survivor Władysław Szpilman. The film has won several awards, including Best Adapted Screenplay (Harwood), Best Actor (Brody), and Best Director (Polanski) awards at the 75th Academy Awards.
8

'The Prestige' (2006)
This sci-fi drama chronicles the adventure of two friends and stage magicians who became bitter rivals after a tragic accident. The race to outwit each other left them making huge sacrifices; they had to deal with the consequences later.
7

'Whiplash' (2014)
Although "Whiplash" was Damien Chazelle's directorial debut, the movie quickly became an instant classic thriller and a hit. Andrew (Miles Teller) enrolls in a music school. His teacher, Fletcher (portrayed by J.K. Simmons), would stop at nothing to ensure Andrew realizes his dream of becoming a great instrumentalist.
"Whiplash" explores such complex themes as toxic masculinity in a way that almost makes the drama look like a near-horror movie.
6

'The Departed' (2006)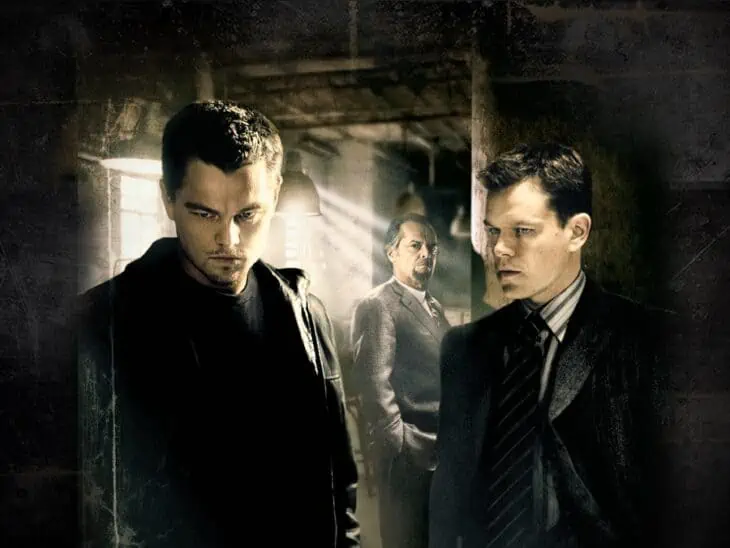 The police corp launches an attempt to infiltrate an Irish gang in Boston through an undercover operation. However, there seems to be a mole in the police who threatens the operation.
Related: 10 Best Crime Movies of All Time, Ranked by Viewers
Within the bigger mission is a smaller one as the mole and the undercover cop try to identify each other.
5

'City of God' (2002)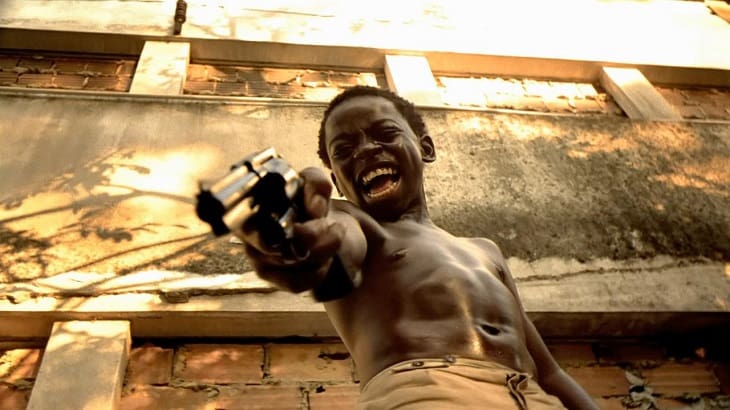 This intense thriller explores brutal gang warfare in a Brazilian slum — the City of God. In this city plagued by crime are two boys with different dreams and ultimately different realities — one aspiring to be a photographer and the other a notorious kingpin. This crime drama is a masterpiece by the director Fernando Meirelles.
4

'Spirited Away' (2001)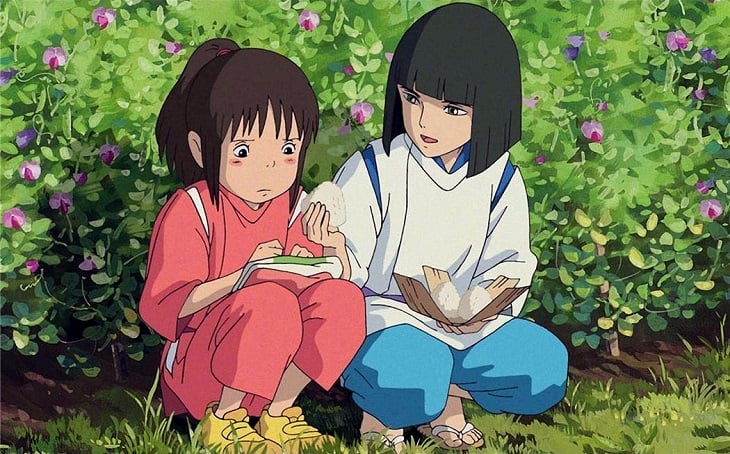 "Spirited Away" is an animated adventure movie about a 10-year-old girl, Chihiro. Chihiro and her parents relocate to the suburbs, and shortly afterward, her parents discover an amusement park with some assorted foods.
Related: 15 Heartwarming Family Movies for Quality Bonding with Your Kids
As Chihiro's parents began eating, they turned into giant pigs. Chihiro must work her way to finding how to reunite with her parents.
3

'Interstellar' (2014)
Another addition to the long list of epic movies directed by Christopher Nolan. "Interstellar" is an emotional adventure drama.
Related: 10 Best Sci-Fi Movies of All Time, Ranked by Viewers
When the future earth becomes inhabitable, an ex-NASA pilot, Joseph Cooper, and a team of researchers are sent on a mission to find another planet for humans. This is an expansive work from the Nolan brothers — Christopher and Jonathan.
2

'The Dark Knight' (2008)
Another blockbuster from the Nolan brothers, in conjunction with David S. Goyer. A brutal antagonist, Joker, besieges the people of Gotham, wreaks havoc, and causes chaos in the city.
Related: 10 Best Action Movies of All Time, Ranked by Viewers
Once again, Batman must step onto the scene in perhaps one of the most significant psychological tests of his ability to defend Gotham from a villainous character.
1

'The Lord of the Rings: The Return of the King' (2003)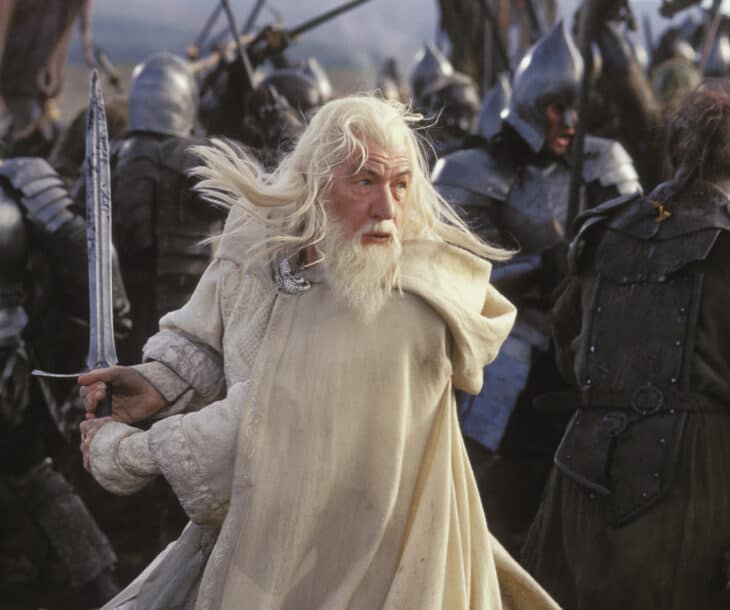 Top on this list of the best movies of the 21st century is the 2003 installment of the "Lord of the Rings."
Related: 10 Best Adventure Movies of All Time, Ranked by Viewers
In this installment, led by Gandalf and Aragorn, the World of Men goes against Sauron's army. This drew Sauron's attention from Frodo and Sam while approaching Mount Doom. The film earned 11 Oscar nominations and won every one of them. It is no doubt a classic psycho-drama.
Check BuddyTV for More Movie Recommendations
We hope you enjoyed our list of the best movies of the 21st century. Check out BuddyTV for more movie recommendation articles like this one.