The film "No Country for Old Men" tells the story of Llewelyn Moss, a welder and Vietnam veteran who finds a case of drug money in the aftermath of a bad drug deal.
Anton Chigurh, a relentless and psychopathic killer, attempts to make off with the money from the crime scene. The film follows Moss as he tries to outwit his pursuer while also dealing with the interference of Sheriff Ed Tom Bell, an old lawman who is struggling to come to terms with the changes that have taken place in his town.
"No Country for Old Men" film is written and directed by Joel and Ethan Coen, based on Cormac McCarthy's 2005 novel. The film was met with critical acclaim and won four Academy Awards, including Best Picture, Best Director, Best Supporting Actor (Bardem), and Best Adapted Screenplay (Joel and Ethan Coen).
If you're a fan of movies like "No Country for Old Men," you're in for a treat. This blog post will recommend some other films that are similar in style and tone.
From tense thrillers to slow-burn dramas, these movies share a commonality with "No Country for Old Men, " sure to please fans of the Coen brothers' masterpiece.
So sit back, relax, and get ready to add some new titles to your must-watch list.
The Assassination of Jesse James by the Coward Robert Ford (2007)
"The Assassination of Jesse James by the Coward Robert Ford" is a 2007 American epic revisionist Western film written and directed by Andrew Dominik and starring Brad Pitt as Jesse James.
The film is based on the 1983's novel of the same name by Ron Hansen. The film explores West Texas in the 1980s and follows Robert Ford (Casey Affleck), a young man who becomes obsessed with Jesse James (Brad Pitt) and eventually murders him.
The movie's narrative follows how cyclical violence has changed the promises of the American West into contemporary hell.
The film also stars Ed Tom Bell (Tommy Lee Jones) as an aging sheriff investigating the murder. Like "No Country for Old Men," the superb cinematography in "The Assassination of Jesse James by the Coward Robert Ford" is courtesy of Roger Deakins.
The movie is sure to please the fans of films like "No Country for Old Men" with its tense and methodical storytelling.
The Sugarland Express (1974)
"The Sugarland Express" is an American crime drama film directed by Steven Spielberg. The film follows a husband and wife who take a police officer hostage and flee across Texas as they try to get to their child before he is placed in foster care.
The film is now regarded as an anomaly for both comic actress Hawn and blockbuster director Spielberg, as neither got associated with the crime drama genre.
"The Sugarland Express" was based on a real-life incident and was Spielberg's theatrical feature film directorial debut. The film was met with positive reviews from critics and was a box office success, grossing over $12 million against its $3 million budget.
Like "No Country For Old Men," this film is a taut and suspenseful thriller that features fantastic car chases. Spielberg's debut is an impressive film that would pave the way for his later successes.
Sweet Virginia (2017)
"Sweet Virginia" follows several violent altercations in a tiny Virginian town against the backdrop of the 2016 presidential election. Elwood, a mysterious drifter, comes into the bar and attempts to start a quarrel among three local men who are holding their weekly poker game; he winds up killing them all.
Like "No Country for Old Men," "Sweet Virginia" ponders the savagery of the west and depicts individuals who have given up all hope. The action in "Sweet Virginia" takes place in the 1980s, reminiscent of classic westerns regarding deception and betrayal.
Modern Westerns try to bring the genre's inherently exciting stories of gunfighters, assassins, and scallywags back to life; "Sweet Virginia" is a Film Noir classic.
Totally "No Country for Old Men" is different as it reimagines classic noir stories and legendary western imagery in a more contemporary scenario.
You can try watching "Sweet Virginia" if you love watching movies like "No Country For the Old Men."
Rashomon (1950)
"Rashomon" is a 1950 Crime thriller film written and directed by Akira Kurosawa mastered the ensemble crime epic, working in close collaboration with cinematographer Kazuo Miyagawa. The film stars Toshiro Mifune and Machiko Kyō.
It tells the story of a rape and murder with almost no emotions and mercy from the perspective of four witnesses, three of whom have conflicting stories about what transpired. The fourth witness, a woodcutter, witnessed the event, but his testimony is not entirely reliable due to his admitted history of lying.
The film's title refers to Rashomon Gate, where the crimes occurred. The film is notable for its innovative use of photography, editing, and sound, as well as for its exploration of the idea of truth and how it can be interpreted differently.
"Rashomon" was nominated for an Academy Award for Best Foreign Language Film and won the Golden Lion at the Venice Film Festival. It has been widely considered one of the greatest films ever made. Do watch this film if you are looking to watch movies like "No Country For Old Men"
Badlands (1973)
Terrence Malick's "Badlands" is a 1973 American crime thriller about two young couples on a murder spree throughout West Texas. The film follows the friendship between a teenager and his girlfriend. The duo went on a killing spree across the American Midwest in 1958.
The film's unique storytelling style, with its non-linear narrative and lack of traditional exposition, creates an enigmatic and atmospheric tone, making it one of the most iconic films of the 1970s.
The film's standout performances by Sheen and Spacek and its beautiful cinematography have also helped cement its place in cinema history. Whether you're a fan of art-house cinema or just looking for an offbeat crime drama, "Badlands" is worth checking out.
The Maltese Falcon (1941)
This 1941 American film was written and directed by John Huston in his directorial debut. "The Maltese Falcon" stars Humphrey Bogart as private investigator Sam Spade and Mary Astor as his femme fatale client.
The film follows Spade as he becomes entangled in the search for a statuette of a blackbird, which is covered by a range of criminal characters.
"The Maltese Falcon" is considered to be one of the greatest films ever made, and its impact on the genre of film noir is immeasurable.
The film received three Academy Award nominations. It was one of the first 25 movies chosen by the Library of Congress to be included in the National Film Registry for being "culturally, historically, or aesthetically significant," according to critics.
If you're a fan of movies like "No Country for Old Men" or just great cinema in general, then "The Maltese Falcon" is a must-see.
Appaloosa (2008)
"Appaloosa" is a 2008 American Western film based on the 2005 novel Appaloosa by crime writer Robert B. Parker. Directed by Ed Harris and co-written by Harris and Robert Knott, "Appaloosa" stars Harris alongside Viggo Mortensen, Renée Zellweger, and Jeremy Irons.
Two friends, Virgil Cole (Harris) and Everett Hitch (Mortensen), are hired by the small town of Appaloosa as Marshal and Deputy after the previous law enforcement officers are killed.
The townsfolk are terrified by a ruthless rancher Randall Bragg (Irons), who frightens them and kills anyone who gets in his way.
Cole and Hitch set out to end Bragg's reign of terror. Along the way, they get involved in a love triangle with a young widow named Allison French (Zellweger), who has recently arrived in town. Cole and Hitch eventually apprehend Bragg and bring him to justice.
The film was generally well-received by critics and grossed $27 million worldwide. "Appaloosa" is an exciting Western that will please fans of the genre.
Sicario (2015)
"Sicario" is an action-packed thriller that will keep you on the edge of your seat. Emily Blunt stars as a tough girl FBI agent who is enlisted by a government task force to take down the leader of a powerful and brutal Mexican drug cartel.
The film is full of twists and turns, and you never know what will happen next. Benicio del Toro turns in a chilling performance as the mysterious and dangerous agent who helps Blunt's character on her mission.
"Sicario" was released in the United States in 2015 and was nominated for four Academy Awards: Best Cinematography, Best Original Score, and Best Sound Editing. It also received BAFTA nods for Supporting Actor, Cinematography, and Film Music.
The film is beautifully shot and expertly directed, and it's one of the best thrillers I've seen in recent years. So if you're looking for a heart-pounding ride, "Sicario" is the movie for you.
Out of the Furnace (2013)
"Out of the Furnace" is a 2013 American crime drama directed by Scott Cooper and starring Christian Bale, Casey Affleck, Woody Harrelson, Zoe Saldana, and Willem Dafoe.
The film tells the story of family relations between two brothers, Russell Baze (Bale), a steel mill worker in Pennsylvania who turns to crime to support his family after his brother (Affleck) is released from prison and becomes involved with a violent gang.
Baze's descent into violence leads him on a collision course with Harrelson's character, a cold-blooded killer who is the gang's leader.
"Out of the Furnace" was met with mixed reviews from critics; if you are looking to watch movies like "No Country for Old Men," then you should check out "Out of the Furnace." The film is a gritty and realistic look at the world of crime, and Bale and Affleck give great performances. It's definitely worth a watch.
More Movies like No Country for Old Men
The Coen brothers have cultivated a long list of unforgettable characters, revitalized dormant genres, toyed with musical selections, dark humor, private detective theme, and written dialogue that is still quoted by film buffs.
Whether you're looking for a gritty crime drama or a suspenseful thriller, these movies will keep you entertained. So check out some of these titles and see why "No Country for Old Men" is such a classic.
Here are a few more BuddyTV suggestions for you to check out.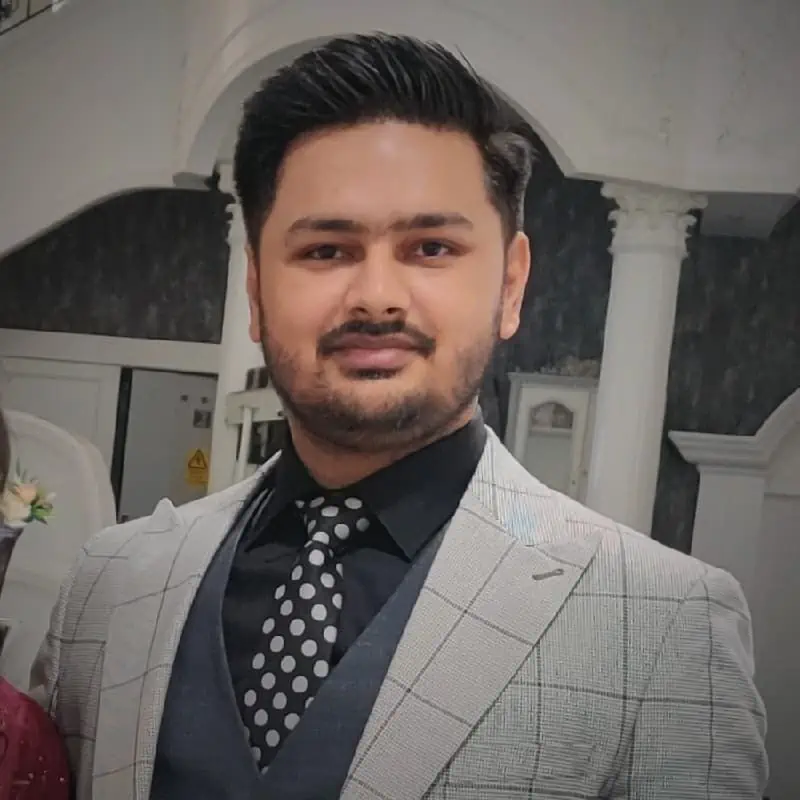 Senior Writer at BuddyTV | Experienced Writer and Graphics Designer