"Yellowstone" is easily one of, if not the most talked about television series of the new millennium. Since hitting the screens in June 2018 the Paramount Network hit series has built a cult following for itself. And as the fan base grew so did interest to know more about the story of the Duttons. Perhaps, this explains how the creators came about the several "Yellowstone" spinoffs.
The "Yellowstone" story is told around a powerful family of ranchers — the Duttons — who own the largest ranch in the United States. Amid their success in the town of Montana, the ranchers must fend off a number of enemies interested in encroaching or completely taking over their family legacy. And for four seasons — with the fifth premiering soon, fans of "Yellowstone" have been totally invested in the thrills and chills that come with this battle for supremacy. Well, it doesn't seem to get more interesting than what we have seen so far.
Related: 10 Best Westerns of All Time, Ranked by Viewers
The "Yellowstone" franchise now has four other TV series under its umbrella — we'll tell you about them in this article. So if you love "Yellowstone," stick around as we introduce you to all the spinoffs that have been born from the neo-western drama series. From their storyline to their casts as well as updates about their current seasons and where to stream the shows, you'll get it all in this article.
About the Creator of all the "Yellowstone" Spinoffs
The phenomenal success of "Yellowstone" cannot be discussed without some sort of mention of the brain behind the ingenious idea — Taylor Sheridan.
Here's a little about the show's creator.
Taylor Sheridan
While Sheridan might have become more popular for "Yellowstone," his journey in Hollywood dates back more than two decades. The American actor, screenwriter, and filmmaker began his acting career in 1995 appearing in small films and later playing recurring roles in series such as "Veronica Mars," "Texas Ranger" and "Walker." His most notable appearance as an actor is playing the role of David Hale in "Sons of Anarchy."
Sheridan transitioned into screenwriting as soon as he turned 40. His first film as a screenwriter was "Sicario," an American action thriller released in 2015. His next project was "Comancheria" which was later released in 2016 with the title "Hell or High Water." Sheridan was nominated for an Academy Award, for Best Original Screenplay for "Hell or High Water." He has also directed a few films, some of which are "Wind River" and "Vile."
His career-defining moment however has got to be co-creating "Yellowstone" for which he is now widely renowned. In 2020, Sheridan signed an overall deal with ViacomCBS, one that was bound to birth more shows from the screenwriter and producer. Perhaps it's time to finally talk about the several other projects that have developed from "Yellowstone."
"Yellowstone" Spinoffs
Coming along with Sheridan's deal with ViacomCBS was a greenlight for season four of the flagship series "Yellowstone." The deal also covers several projects across ViacomCBS' portfolios and the "Yellowstone" spin-offs are its offspring — among others.
"This volume of work is not sustainable for a long period of time," Sheridan reveals to Variety. "But it's an opportunity to tell stories the way I want to tell them with a creative freedom that just doesn't exist in this space," he added.
Here's a quick highlight of all of "Yellowstone's" spin-offs that have been released/announced — in no particular order.
"1883"
"1883" is the first of the "Yellowstone" spinoffs from Sheridan. The series is a prequel to "Yellowstone " taking the audience several years back into the story of how the Duttons got to relocate from Fort Worth to Montana. It portrayed the realities of Americans during the Westward expansion which occurred between the late 18th to early 19th centuries.
Let's make a little sense of this for you. "1883" had characters like James Dutton (Tim McGraw) and Margaret Dutton (Faith Hill) who were the parents of John Dutton Snr. — the grandfather of John Dutton III (Kevin Costner), the one you met in "Yellowstone." I hope that was simple enough.
"1883" premiered on December 19, 2021, on Paramount+ and aired through February 27, 2022 – 10 episodes in all. You can catch all the episodes of "1883" when you rent or purchase it on Vudu.
After his success with the first "Yellowstone" spinoff, Sheridan told Deadline, "I don't think of any of these as spinoffs, but rather as complete stories that have common root," He further added, "My goal with the next one would be that you could never have seen '1883' or 'Yellowstone' and still have a fully realized experience as a viewer."
That already informed the audience that there was a possibility for more spin-offs — so unto the next.
"1923"
"1923" is another "Yellowstone" spinoff — a follow-up to "1883." When the series was first announced, it was titled "1932" — until June when it was renamed. In "1923," Sheridan again takes the audience back in the timeline to two generations after the first of the Duttons — James, whom we met in "1883." The storyline focuses on a historic period of the great depression in Montana where the Duttons have to battle drought, cattle theft, and lawlessness. Another theme the show will explore is World War I, which ended in 1918.
With pre-production and filming already underway in Butte, Montana, we're almost certain that "1923″ will premiere in December Paramount+. Harrison Ford and Helen Mirren are co-stars in "1923."
"6666"
"6666" is named after the Four Sixes ranch located in West Texas — over 266,000 acres. Sheridan already introduced us to this ranch in "Yellowstone" season four when Jimmy (Jefferson White) got kicked out of the Dutton ranch and was sent to Texas to get his act together.
Jimmy is finally doing well in Texas. He works at the Four Sixes ranch and has a new girlfriend, Emily (Kathryn Kelly) — less toxic compared to his ex, Mia (Eden Brolin).
"In Texas, I'm not fighting a neighbor to do my job because he's got the same job. So does his neighbor. Just cattle and cowboys all the way to the horizon." Those were Jimmy's words to Lloyd in "Yellowstone" season four finale when he pays a visit to Montana. Also, in the finale, John gives Jimmy his blessings as he sets to return to Texas.
In "6666" expect to see a lot of Jimmy as Sheridan explores the character's new home and its history. A press release containing a synopsis of the series reads, "Founded when Comanches still ruled West Texas, no ranch in America is more steeped in the history of the West than the 6666. Still operating as it did two centuries before, and encompassing an entire county, the 6666 has inspired a new scripted series where the rule of law and the laws of nature merge in a place where the most dangerous thing one does is the next thing. The 6666 is synonymous with the merciless endeavor to raise the finest horses and livestock in the world, and ultimately where world-class cowboys are born and made."
By the way, we thought you may find it interesting to know that Sheridan owns the Four Sixes ranch. The screenwriter purchased the ranch in May 2021 following the demise of its previous owner, Anne Windfohr Marion in 2020.
"6666" has begun filming although there is no official announcement about a release date yet. When the series is out, it will stream on Paramount Network — not Paramount+ as was previously scheduled.
"1883: The Bass Reeves Story"
Call this a spinoff from a spinoff or a second season and you're right either way. "1883: The Bass Reeves Story" is the latest "Yellowstone" spinoff. The neo-western series continues with the story of the first-generation Duttons. However, the focus this time will be on a prominent historical character — Bass Reeves — within the same timeline.
Commissioned into the U.S. marshal in 1875 as the first black man in the federal marshal. As a lawman, Reeves is said to have single-handedly apprehended over 3,000 criminals — including his own son. His heroic exploits are undoubtedly the inspiration behind "1883: The Bass Reeves Story."
What we do not know yet is how Sheridan intends to connect Bass Reeves and the Duttons. The eponymous character will be played by British actor, David Oyelowo. There's no official news yet about a release date but considering the fact that the production team already has "Yellowstone" season five and "1923" scheduled for later this year, our guess is a 2023 release date.
Learn More About the Best Movies and Shows on BuddyTV
Join BuddyTV mailing list today so you don't miss any updates about "Yellowstone," its upcoming spin-offs as well as your other favorite movies and TV shows. Once on our list, we'll also send you periodic movie and TV show recommendations for your viewing pleasure.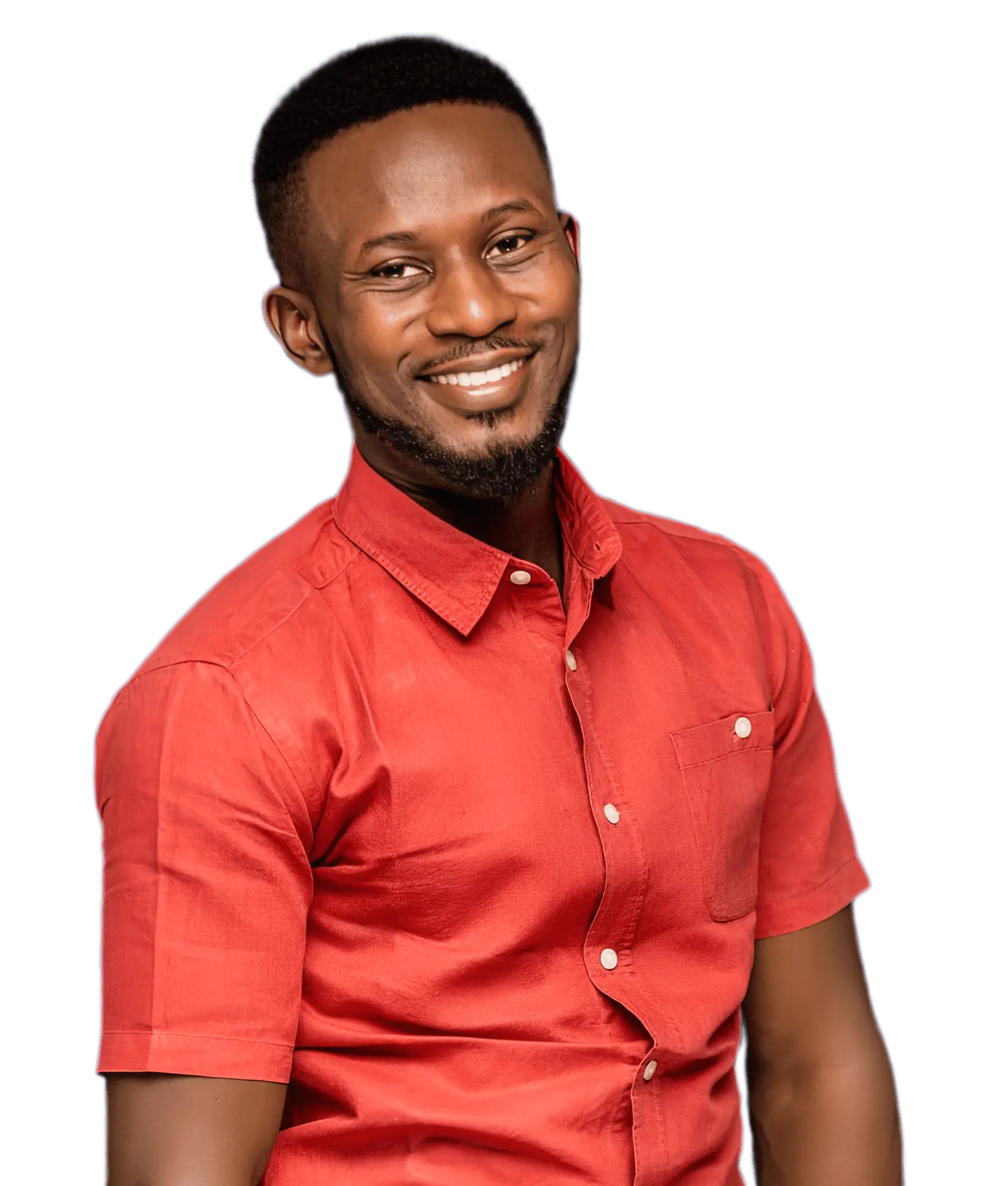 Senior Writer, BuddyTV
Professional SEO writer & editor with 8+ years of print journalism and writing experience across different platforms — blogs, website, eBooks and social media. His writing experience also cuts across industries like IT, fashion, education management, real estate, consulting and entertainment.