"Superbad," a 2007 American comedy film helmed by Greg Mottola and produced by Judd Apatow, follows the journey of high school seniors on their final days. Seth (Jonah Hill) and Evan (Michael Cera), determined to attend one last bash before parting ways after graduation, face an unforeseen roadblock when they decide to lose their virginity.
In addition to Rogen, the movie also features Bill Hader, Martha MacIsaac, Joe Lo Truglio, Dave Franco, David Krumholtz, Martin Starr, and Emma Stone in her feature film debut as Seth's adoration Jules.
Utterly surpassing expectations, the film proved a phenomenal financial success with over $170 million in box office earnings despite its modest budget of only $17.5–20 million.
Since then, it has achieved international acclaim as one of the best high school films of all time.
So, If you're looking for an outrageous night of laugh-out-loud teen sex comedy, this list is just what you've been waiting for. This blog post will cover some of the funniest and most irreverent movies, like "Superbad."
These films will provide hours of fun and entertainment, from classic comedies to more modern adventures.
Best Movies Like 'Superbad'
'Blockers' (2018)
'The Hangover' (2009)
'Plan B' (2021)
'Booksmart' (2019)
'American Pie' (1999)
'Adventureland' (2009)
'Wet Hot American Summer' (2001)
'10 Things I Hate About You' ( 1999)
'Good Boys' (2019)
'Dazed and Confused' (1993)
10

'Blockers' (2018)
"Blockers" is the 2018 American Adult comedy that marks Kay Cannon's directorial debut. This movie, written by Brian and Jim Kehoe, stars John Cena, Leslie Mann, and Ike Barinholtz as a trio of parents determined to prevent their daughters from losing their virginity on prom night. With its witty dialogue and heartfelt moments, "Blockers" offers lighthearted entertainment for adults everywhere.
Universal Pictures released the film in theaters on April 6, 2018; the movie achieved success, grossing a remarkable $94 million globally and receiving enthusiastic reviews from critics. John Cena's film career is given new life with this enjoyable romp.
The film was praised for its "intelligence and empathy," not commonly seen in the genre, and commendations for its lightheartedness and acting prowess. So, this is the perfect movie to watch for some fun, lighthearted, and risque comedy.
9

'The Hangover' (2009)
If you enjoy raunchy comedies, "The Hangover" is a must-see. This popular 2009 American comedy film directed by Todd Phillips follows four friends as they head to Las Vegas for a bachelor party and become entangled in a night of unpredictable events.
Starring Bradley Cooper, Zach Galifianakis, Ed Helms, and Heather Graham, this film is a massive roller coaster of laughter and hijinks. With its witty one-liners and outlandish plot twists, this classic comedy has become a worldwide favorite.
Released on June 5, 2009, by Warner Bros., "The Hangover" was an instant success with $469 million in box office earnings. The movie was honored with the Golden Globe Award for Best Motion Picture – Musical or Comedy and received numerous other awards.
Due to its massive success, The Hangover sequels, Part II and III were released in 2011 and 2013, respectively. Both pictures were financial successes and got the same critical acclaim as the previous film.
8

'Plan B' (2021)
Next is "Plan B," a lighthearted 2021 American coming-of-age comedy film directed by Natalie Morales, with Prathi Srinivasan and Joshua Levy coauthoring its screenplay. Featuring stars Victoria Moroles and Kuhoo Verma, this film takes its title from the critical component of the plot: an emergency contraceptive brand.
The movie follows Sunny, a timid Indian teen who is persuaded by her wild and outgoing friend Lupe to throw a house party while their mothers are both away on business trips. Despite being fearful of disobeying her mother's wishes, she decides to go through with it, hoping that Hunter, her secret crush, will be impressed with her.
After watching Hunter leave the gathering with Emma, a much sought-after individual, she impulsively hooks up with her companion Kyle, an eccentric and devoted Christian. Immediately after their rendezvous, both acknowledge that it had been in error.
The film is full of quirky dialogues and humorous situations, as Sunny has to deal with the repercussions of her impulsive decision. It is a unique and enjoyable movie that adults can appreciate.
7

'Booksmart' (2019)
Olivia Wilde made her remarkable directorial debut with the 2019 American comedy film "Booksmart" written by Emily Halpern, Sarah Haskins, Susanna Fogel, and Katie Silberman. This unique movie follows Beanie Feldstein and Kaitlyn Dever as they take a stand against all the rules on their last day of high school by deciding to go out for one final night of partying.
The most endearing aspect of "Booksmart" is its heart-warming sentiment that goes beyond the comedy. It's essentially a female version of "Superbad" – an uplifting coming-of-age story packed with plenty of raunchy and low-brow humor. If you're searching for something lighthearted yet substantial, this movie is for you. The film also won awards, including the Hollywood Critics Association Awards for the best Best Comedy/Musical and Best Female Director.
The movie was a success at the box office, grossing $25 million against its budget of only $6 million. So if you're searching for an entertaining comedy for teenage girls, this is the one for you.
6

'American Pie' (1999)
Paul Weitz's 1999 film "American Pie" is an iconic coming-of-age teen sex comedy that launched its theatrical series, featuring a diverse cast of Jason Biggs, Chris Klein, Alyson Hannigan, Natasha Lyonne, and Jennifer Coolidge. The story follows five high school seniors from East Great Falls High who have made it their mission to lose their virginity before graduating.
It's a hilarious yet touching adventure that captures the blossoming adulthood of these adolescent teens.
The movie was a smashing success, leading to an entire American Pie franchise. Three direct sequels were created: "American Pie 2" (2001), "American Wedding" (2003), and the highly anticipated reunion of all characters in 2012's "​American Reunion."
It contains crude jokes, outrageous antics, and embarrassing situations that will leave you in stitches. The movie proved to be a success, grossing $235 million worldwide, and the American Pie franchise has become one of the most successful comedy franchises in history.
American Pie is a perfect example of teenage humor done right. It isn't afraid to push boundaries and challenge social taboos while being unashamedly funny.
5

'Adventureland' (2009)
After the success of "Superbad," Greg Mottola released his next movie, "Adventureland" in 2009. Although this wasn't quite as outrageous and amusing as "Superbad," it was still a delightful yet heartfelt coming-of-age story. The plot follows James Brennan, who has to abandon his European summer plans when he finds out about his family's financial issues and is forced to take up a low-paying job at the local amusement park.
"Adventureland" explores growing up through Jesse Eisenberg and Kristen Stewart's brilliant performances. Even if partying isn't its primary focus, fans of "Superbad" will be delighted to explore the depths that Mottola can bring to comedic films. If you want to watch what Mottola offers outside of "Superbad," this is the movie for you.
The film did decent business at the box office with a total earning of $17 million against its budget of $9 million but was also met with critical acclaim.
If you want something to laugh at but also move your heart, this movie is for you.
4

'Wet Hot American Summer' (2001)
David Wain's 2001 cult classic, "Wet Hot American Summer," is an iconic teen comedy featuring a star-studded ensemble cast including Janeane Garofalo, David Hyde Pierce, Molly Shannon, and Paul Rudd. With its witty dialogue and memorable characters, this movie has become one of the most beloved comedies in recent history.
On its last day of existence, a humorous 1981 summer camp serves as the backdrop for this parody of classic sex comedies that were popular during that time.
Despite its initial commercial and critical flop, the film has garnered a devoted cult following as many of its cast members went on to tremendous success. Netflix re-ignited fan excitement by releasing an eight-episode prequel series featuring the most original stars.
So if you aren't focused on the reviews by critics and want to enjoy a movie, "Wet Hot American Summer" is a perfect choice. A low-budget cult classic that started the whole wave of raunchy teen comedies.
3

'10 Things I Hate About You' (1999)
The award-winning 1999 high school movie "10 Things I Hate About You" artfully brings to life William Shakespeare's classic comedic play, "The Taming of the Shrew." You won't miss this timeless retelling, directed by Gil Junger and starring Julia Stiles, Heath Ledger, Joseph Gordon-Levitt, and Larisa Oleynik in a modernized high school setting.
In the beloved story, Cameron (Gordon-Levitt) has a crush on Bianca (Oleynik), yet her strict father prohibits them from dating. To bypass this restriction and romance his love interest, Cameron devises an idea to get Patrick (Ledger), a notorious bad boy, to date Bianca's estranged sister Kat (Stiles). The iconic film is named after one of Kat's heartfelt poems about her blossoming relationship with Patrick.
Celebrated by critics and adored by millions, "10 Things I Hate About You" grossed over $60 million at the box office. Ten years after its release date, a television series adaptation titled "Ten Things I Hate About You" aired, consisting of 20 episodes featuring Larry Miller reprising his original character Walter Stratford from the film version.
2

'Good Boys' (2019)
It's no shock that 2019's "Good Boys" was written by Seth Rogen and Evan Goldberg, resembling the 2007 classic, "Superbad." The movie stars Jacob Tremblay as Max, Brady Noon as Thor, and Keith L. Williams as Lucas – three sixth-graders instead of high school seniors from "Superbad" – this film is sure to provide ample amounts of laughter for any audience.
On August 16, 2019, Universal Pictures released the film in U.S. theaters to generally positive reviews and an astounding box office success of $111 million worldwide on a mere budget of only $20 million.
The film is filled with raunchy and sometimes vulgar humor, as expected from Rogen and Goldberg, and follows the trio of boys as they embark on a wild journey to an adult party.
If you want an updated version of "Superbad" with a younger cast, then "Good Boys" is the movie for you. Enjoy in its entirety the wild adventures and hijinks of three young boys as they try to make their way into an adult world.
1

'Dazed and Confused' (1993)
Wrapping up our list, the 1993 cult classic "Dazed and Confused" directed by Richard Linklater, showcases an abundance of now-famous actors such as Matthew McConaughey, Jason London, Ben Affleck, Milla Jovovich, Cole Hauser, Parker Posey, and Adam Goldberg.
Set in the '70s, this nostalgic film follows a group of high school students looking forward to their last party as seniors before welcoming incoming first-year students. Matthew McConaughey plays an unforgettable character who cannot let go of his past and is stuck reliving it over again.
"Dazed and Confused" was unleashed onto the commercial world to a less-than-thrilling response; it earned only $8 million in domestic theaters. Yet its fortunes improved after being released on home video platforms – Dazed and Confused became an acclaimed cult classic.
The film is a good pick for anyone looking to walk down memory lane and appreciate the fun-loving spirit of "Superbad" with older characters.
---
If you're searching for movies like "Superbad," these movies listed above are great starting points. From "10 Things I Hate About You" to "Good Boys" and "Dazed and Confused," these films each offer a unique twist on the classic teen comedy genre.
More Great Movie Suggestions from BuddyTV
Check out more of our movie list suggestions below.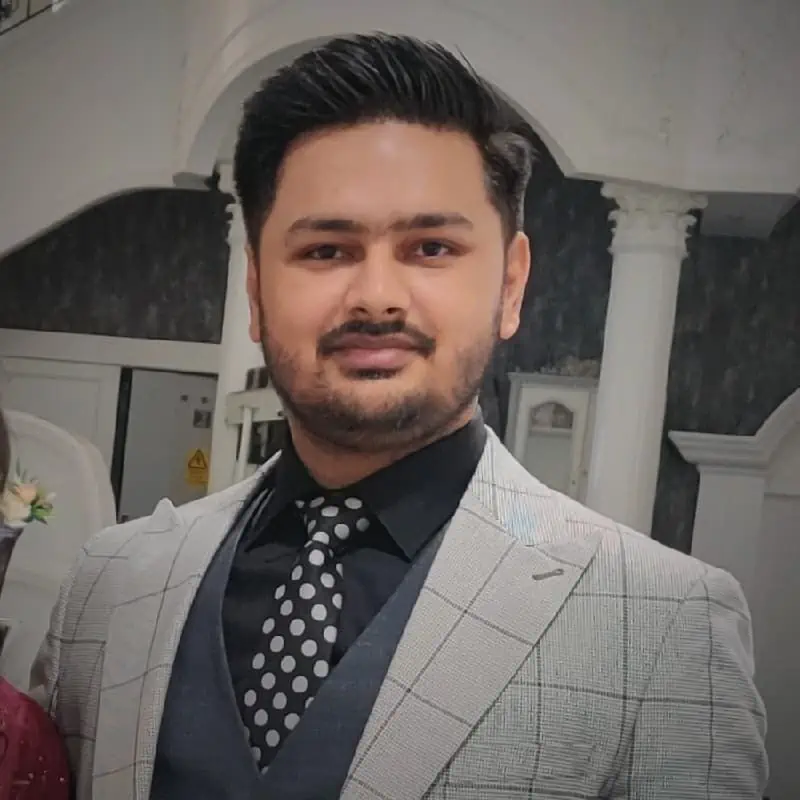 Senior Writer at BuddyTV | Experienced Writer and Graphics Designer