If you are looking for a perfect mix of humor, action, and cold savagery, then you should consider watching the Deadpool movies in order. Owing to the brilliant execution of the character by Ryan Reynolds and the great chemistry shared by him with his costar Morena Baccarin, the movie series has become almost a household name.
As a part of 20th Century Fox's X-men series, the Deadpool film series began with the release of "Deadpool."
Deadpool's first film was released in 2016 and is based on the Marvel Comic character of the same name. Being one of the important parts of the X-men franchise, it was produced with an estimated budget of $58 million and earned a gross of $782.6 million worldwide.
You will be surprised to see how unabashedly funny the action movie "Deadpool" is. The love story twist in this superhero film gives the movie a solid emotional core.
The movie grabbed the biggest opening weekend for 20 Century Fox and the biggest opening weekend for an R-rated film ever.
Most superhero movies showcase the hero saving the city, world, or universe. But here, the hero is seeking revenge which makes this movie unique. Of those who want to relish action, adventure, comedy, and sci-fi all in one, the Deadpool movie series will cater to their taste.
This blog post will provide comprehensive information on how many Deadpool movies have been released.
So without further do, let's get started.
Deadpool Movies in Chronological Order
X-Men Origins: Wolverine (2009)
Deadpool (2016)
Deadpool 2 (2018)
Once Upon a Deadpool (2018)
X-Men Origins: Wolverine (2009)
Gavin Hood's 2009 cinematic masterpiece "X-Men Origins: Wolverine" featured Deadpool, though not as the primary focus. Instead, this stunning adaptation follows James Howlett (Hugh Jackman), also known as "Wolverine," and his complicated relationship with Victor Creed (Liev Schreiber). Additionally, it dives into William Stryker's Team X to show us the development of Logan himself.
In addition to meeting Deadpool, we also witnessed the origin of Wolverine's adamantium claws and glimpsed into his sorrowful past that plays a role in forming his identity. It is worth noting, though, that while wholeheartedly entertaining, Deadpool isn't the main focus of this story. He only appears as part of Stryker's Team X with Agent Zero (Daniel Henney), John Wraith (will.i.am), Fred Dukes (Kevin Durand), and Chris Bradley (Dominic Monaghan).
Team X, led by Victor Creed, has built a reputation as ruthless mercenaries with no regard for life. With Wade Wilson serving in the group, it's easy to understand why they are known this way.
Even though Wolverine had left the group, his past returned to haunt him when Stryker and Agent Zero arrived on his doorstep bearing terrible news – Wade Wilson was dead. They strongly suggested that Victor was responsible.
Fans were less than enthused with Fox's take on Wade Wilson in this movie, as it was reminiscent of Ryan Reynold's Green Lantern disaster. Unsurprisingly, one of the biggest grievances from viewers was Deadpool not donning his iconic suit. However, beyond that issue, there was a plethora of poor execution when it came to portraying the character overall.
Deadpool (2016)
"Deadpool" was released in 2016 and is widely considered one of the best Marvel films released. The film follows Wade Wilson (Ryan Reynolds) as he obtains superhuman powers after undergoing a deadly experiment.
After being diagnosed with terminal cancer, Wade is promised an experimental treatment that could rid him of the disease and give him enhanced abilities. Unfortunately, though, the procedure doesn't quite go according to plan – leaving Wade with a disfigured face and vengeance against those who wronged him.
This sci-fi movie, packed with action, adventure, and comedy, was directed by Tim Miller. The star cast includes Ryan Reynolds, Morena Baccarin, T.J. Miller, and Ed Skrein, and is a repercussion of the X-Men films series and the eighth installment overall.
Ryan Reynolds owns the role and is exceptional as the foul-mouthed and witty anti-hero.
The movie, with a running time of 1 hour and 48 minutes, has excellent humor and countless hilarious jokes that will make you laugh.
Even though he receives accelerated healing powers, he struggles to cope with the newfound abilities and thus embarks on a journey of self-discovery as he discovers his true identity.
The film captured the viewers' attention with its captivating storyline, excellent visual effects, and suitable soundtrack.
"Deadpool" will be an excellent choice if you want to watch a film with splendid direction, a fantastic script, and phenomenal acting.
Deadpool 2 (2018)
"Deadpool 2" was released after two years after the previous installment in 2018. The movie follows the same pattern as its predecessor, a sarcastic and witty superhero who is unafraid of taking on even the most powerful villains.
The sequel was helmed by David Leitch and starred Ryan Reynolds, Josh Brolin, Morena Baccarin, Zazie Beetz, and Julian Dennison.
This American superhero film is based on the Marvels film character Deadpool, distributed by 20th Century Fox and directed by David Leitch.
It is said that "Deadpool 2" handles time travel better than X-Men: Days of Future Past.
The movie seized one of the box office's highest-grossing R-ratings and earned $785 million worldwide.
Foul-mouthed mercenary Wade Wilson, aka Deadpool, reluctantly joins Professor Charles Xaviers' X-men. He forms a team of super-protectors to protect a young, fat mutant, Russell Collins, from time-traveling Cyborg Cable. To regain his lost sense of taste and flux capacitor, Wade travels worldwide to discover the importance of family, friends, and flavor.
Ryan Reynolds, as Deadpool, has done a great job again, and his comedy timing and delivery are perfect. Cable makes a good opponent for Deadpool, and the X-force members are amusing.
While many appreciated the movie for its humor, cast performances, action sequences, and story, others criticized it for its tone, script, and recycled jokes. The special effects, both physical and CGI, are impressive throughout, and the viewers consider "Deadpool 2" a worthy sequel in the franchise.
Once Upon a Deadpool (2018)
On December 21, 2018, Fox released a PG-13 re-cut version of Deadpool 2 to make it suitable and accessible for younger audiences. Titled "Once Upon A Deadpool," this humorous parody featured Wade Wilson (Deadpool) narrating his story from "Deadpool 2" to Fred Savage – much like in the classic movie "The Princess Bride."
Rhett Reese and Paul Wernick wrote brand-new scenes for the film, while David Leitch returned to direct them. The revised version of "Deadpool 2" still managed to snag a 15 rating from the British Board of Film Classification – matching that of its predecessor.
The film has everything an audience expects from a Deadpool movie, including the same meta-humor and fourth-wall-breaking level. Once upon a Deadpool is worth watching for its creative and unique concept.
All the Deadpool movies have been hit for the franchise since it was first released in 2016. With its mixture of dark humor, exciting action sequences, and strong characters, the Deadpool franchise has been a successful one. The movie series has enjoyed both critical and commercial success and is hoping to continue its success.
Deadpool Frequently Asked Questions
Is Once Upon a Deadpool worth it?
Not so much if you're already a fan of the Deadpool franchise. However, this movie may be worth watching if you like light-hearted comedy and don't mind some of the more PG-13 jokes.
Is Deadpool 2 more kid-friendly?
Deadpool 2 is rated R due to its violence, language, and sexual content. It is not recommended for children. However, "Once Upon A Deadpool" is a PG-13 version that removes some more explicit content to make it more accessible to younger audiences.
Is Deadpool 3 out yet?
Deadpool 3 is an upcoming superhero movie directed by Shawn Levy, developed at Marvel Studios, and is expected to release on September 6, 2024. It will be an installment of the Marvel Cinematic universe.
Ryan Reynolds Deadpool 3 has piqued the audiences' excitement with the film's return of Hugh Jackman as Wolverine.
Is Dark Phoenix connected to Deadpool movies?
The Dark Phoenix is a part of X men's universe and not related to Deadpool movies. It is a standalone film based on the Marvel comic book series of the same name.
More BuddyTV Movie and TV Show Suggestions
Need more similar thriller movie suggestions from BuddyTV? Check out the following lists: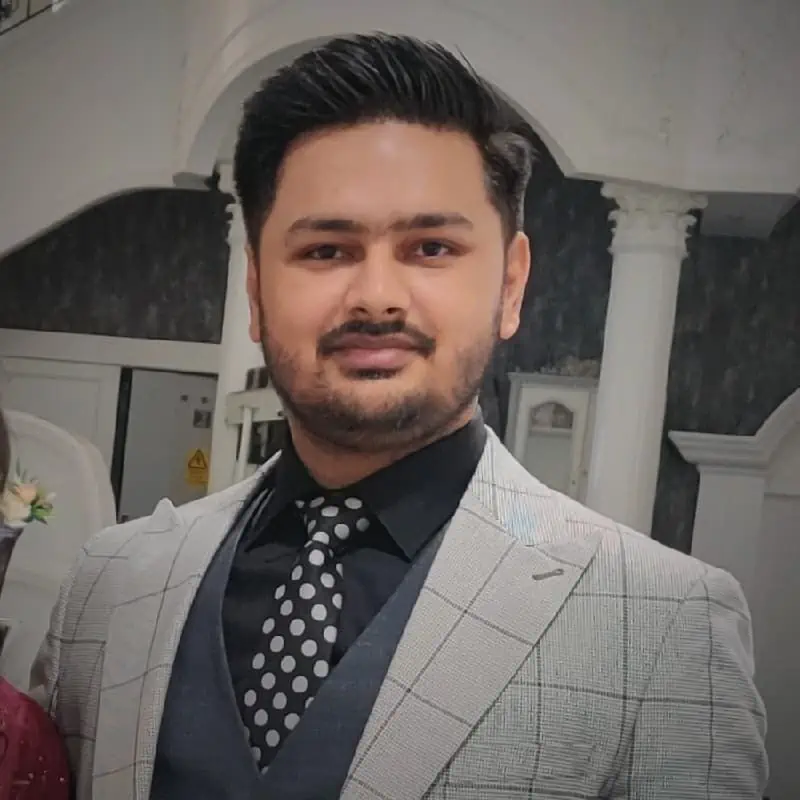 Senior Writer, BuddyTV
Experienced Writer and Graphics Designer