The Jackass series debuted on MTV in 2000, quickly becoming one of the most popular television shows. It followed the antics of a group of friends as they engaged in outrageous stunts, pranks, and dangerous physical challenges. The show cast included Johnny Knoxville, Bam Margera, Steve-O, Chris Pontius, Wee Man, Dave England, Preston Lacy, and Ryan Dunn.
Despite parental and political worries about the show's potential impact on younger viewers, it quickly skyrocketed in popularity. After three seasons of wading through constant censorship notes from MTV, Knoxville and his pals decided to end their run; thus began, Jackass' successful transition to the silver screen era.
The Jackass franchise spawned several movies that were released between 2002 and 2022, in the following order:
All the Jackass Movies in Order of Release Date
Jackass The Movie (2002)
Jackass Number Two (2006)
Jackass 2.5 (2007)
Jackass Presents Mat Hoffman's Tribute to Evel Knievel (2008)
Jackass 3D (2010)
Jackass 3.5 (2011)
Jackass Presents Bad Grandpa (2013)
Jackass Presents Bad Grandpa .5 (2014)
Jackass Forever (2022)
Jackass The Movie (2002)
Relive all the laugh-out-loud moments with Jackass: The Movie, a 2002 American reality slapstick comedy film directed by Jeff Tremaine. This box office hit continues to bring joy from the much beloved MTV television series, Jackass!
Lynch Siderow Productions and Dickhouse Productions brought "Jackass: The Movie," a riotous flick that featured all of its fan-favorite cast members, including Johnny Knoxville, Steve-O, Bam Margera, Ryan Dunn, Chris Pontius, Ehren McGhehey, Wee Man Preston Lacy and Dave England.
Released on October 25, 2002, by MTV Films and Paramount Pictures, it astounded audiences worldwide with an impressive $79 million at the box office despite mixed reviews from critics.
Unleashing a wave of comedic stunts, skits, and pranks, "Jackass: The Movie" starts with an outlandish homage to Hollywood as the main cast members zoom down a hill in a giant shopping cart amidst blasts.
As each actor is presented to the audience, Johnny Knoxville proclaims his iconic return line, "Hi! I'm Johnny Knoxville! Welcome to JACKASS!"
Jackass Number Two (2006)
"Jackass Number Two" is the thrilling follow-up to 2002's "Jackass The Movie," based on the popular MTV series. Featuring Johnny Knoxville, Bam Margera, Ryan Dunn, and more of your favorite regular cast members performing stunts, skits, and pranks as only they can do it – this film does not disappoint!
Jackass Number Two begins with the team pursued by bulls in an urban setting, leaving behind chaos and laughter. In addition to this exhilarating opening scene, there are a plethora of stunts and pranks that all members complete together throughout the movie. Finally, they come together one last time for a rousing performance of "The Best of Times," providing a humorous conclusion to this daring film.
Critics have widely praised the film, earning a whopping $84.6 million at box offices worldwide – an astonishing success given its production budget of only $11.5 million!
Jackass 2.5 (2007)
Jackass 2.5 was released directly to DVD as an extra feature for Jackass Number Two, with over 60 minutes of bonus content that wasn't used in the original movie! This version also includes "Lamborghini Tooth Pull," a stunt where teeth were tied to a Lamborghini and pulled out.
The most remarkable moments include Johnny Knoxville receiving a prostate exam at a clinic in Russia; Preston Lacy, painted as King Kong, being attacked by toy airplanes; Dave England and Ehren McGhehey boxing after being violently spun on office chairs, and many more scenes that will leave you in stitches!
Jackass 2.5 provides viewers with an even more outrageous and daring look into the group's adventures. It was released on December 26, 2007, and received a great reception from worldwide audiences.
Jackass Presents Mat Hoffman's Tribute to Evel Knievel (2008)
As one of the most renowned stunt performers to ever live, Evel Knievel profoundly impacted the Jackass crew.
After he passed away in 2007, they created an homage movie that included 50 minutes worth of intense motorcycle stunts and introduced a more relaxed documentary style. This direct-to-DVD film was their way to pay tribute to his memory and influence.
Jackass 3D (2010)
This is the fourth Jackass movie installment in the series, after two short films in between. "Jackass 3D" was released to theaters with a revolutionary and extraordinary 3D experience! Eight years after the film's initial release, Johnny Knoxville reemerged with an all-star cast from the beloved original to bring back this classic tale.
Exploring the pinnacle of absurdity, Jackass 3D showcases Johnny Knoxville and the company proudly displaying a spectrum of colors while performing their outrageously hilarious hijinks. All to the tune of their signature theme song!
Like its predecessors, this movie will undoubtedly leave you in stitches as these daredevils prove that no feat is too daring or outlandish for them.
"Jackass 3D" is a must-see for all those daredevils who are not faint of heart!
Jackass 3.5 (2011)
This is the crazy and wild archival footage of extra stunts omitted from the third movie. If you thought the stunts in Jackass 3D weren't enough, this is an absolute must-watch!
This extraordinary feature is full of daring and audacious pranks, most notably Barrel Surfing – where Chris Pontius, Steve-O, Bam Margera, and Ryan Dunn take turns surfing on barrels down a hill, and the Doo Doo Falls – Brandon Novak goes down a ramp on a toilet.
If you want the extra peep into the extreme world of Jackass, this is a definite must-see.
Jackass Presents Bad Grandpa (2013)
"Jackass Presents Bad Grandpa" has a different concept than the rest of the films in the franchise.
This unique part of the series is about an old-man grandparent and his young grandson driving across America. Taking its cue from Borat, the pranks are done in public with hilariously authentic reactions from onlookers.
Although it differs from the first Jackass Presents movie, Bad Grandpa follows a story about Irving Zisman – played by Johnny Knoxville himself! – and his grandson Billy's journey to North Carolina to meet with his real father. What ensues is an unforgettable adventure packed with humorous surprises along the way.
If you have yet to see this part, don't wait any longer!
Jackass Presents Bad Grandpa .5 (2014)
As always with the series, Jackass presents film with some unseen footage after the main movie, and this is where "Jackass Presents Bad Grandpa .5" comes in.
This compilation of hidden gems includes even more outrageous pranks. On June 15, 2014, it was unveiled on MTV with over 40 minutes of exclusive outtakes and interviews. On July 8 of the same year, it was available on DVD or Blu-ray versions.
Jackass Forever (2022)
Jackass 4 marks the fourth installment of the Jackass film series and features returning cast members of the previous Jackass movies and some other cast members, such as Knoxville, Steve-O, Dave England, Wee Man, Danger Ehren, and Chris Pontius. Bam Margera and Ryan Dunn were absent, who had previously starred in all prior films. The movie was lauded with primarily positive reviews from critics for its return to grotesque stunts that bring an edge of difficulty to watch, plus some fresh new faces participating in pranks!
As the original Jackass members approach their golden years, it looks like Jackass Forever will be their last theatrical film. However, there's still a chance that we may see another installment coming out soon as "Jackass Forever .5" as previously unseen footage.
Through this 20-year journey of Jackass films, they've given us great content to appreciate and binge-watch. From hair-raising stunts to hilarious pranks – watching these guys has been one heck of a ride!
So here we are with all the Jackass Movies in order of release date, from the first to the latest. No matter what fan you are, you can always count on Jackass for good old-fashioned entertainment! So get ready for more outrageous stunts and hilarious pranks. We hope "Jackass Forever" delivers a fitting finale to this fantastic franchise. So let's hang tight and see what these daredevils have up their sleeves for us!
FAQs About the Jackass Movie Franchise
How many Jackass movies are there?
The Jackass film franchise has given us nine movies and spinoffs since 2002.
More BuddyTV Movie Suggestions
Looking for more great movie suggestions from BuddyTV? Check out our following articles: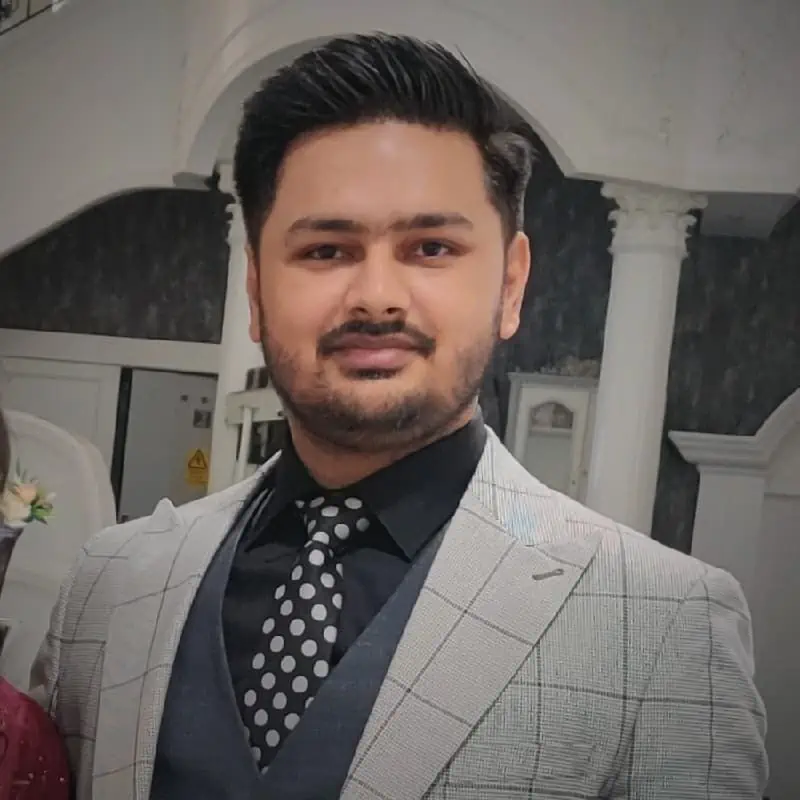 Senior Writer at BuddyTV | Experienced Writer and Graphics Designer