Released in 2013, "Lone Survivor" is an emotional tour de force based on the best-selling 2007 memoir by the same name. Directed by Peter Berg, this action-packed war movie follows a Navy SEAL team on a mission to capture Taliban leader Ahmad Shah in Afghanistan's Hindu Kush region.
Related: 10 Best War Movies of All Time, Ranked by Viewers
The thrilling cast and on-location filming create an intense viewing experience that highlights the bravery of the soldiers who fought alongside one another. With numerous awards and nominations under its belt, "Lone Survivor" provides a natural and powerful look at the life of a soldier in modern warfare.
The gripping movie, directed and penned by Peter Berg, featured Mark Wahlberg, Taylor Kitsch, Emile Hirsch, Ben Foster, and Eric Bana in pivotal roles.
With a budget of $40 million, Lone Survivor became a box-office success, grossing over $154 million worldwide. The film has also been met with positive reviews from critics and audiences alike.
If you enjoyed the action-packed intensity of Lone Survivor, some other great movies show the battle and war zone of Afghanistan and the middle east.
Top Movies Like Lone Survivor
Memphis Belle (1990)
The Hurt Locker (2008)
Kajaki (2014)
71: Into the Fire (2010)
Behind Enemy Lines (2001)
American Sniper (2014)
The Outpost (2019)
Fury (2014)
12 Strong (2018)
Memphis Belle (1990)
The awe-inspiring film "Memphis Belle," directed by Michael Caton-Jones and script written by Monte Merrick, is an unforgettable British-American war drama that will leave its mark on viewers.
This classic 1990 film stars the legendary Matthew Modine alongside Eric Stoltz and Harry Connick Jr. in his feature-film debut! Inspired by director William Wyler's 1944 documentary about an American Boeing B-17 Flying Fortress bomber based in England during World War II, this fictionalized version brings a gripping story of courage and determination to live.
It depicts the world war ii bomber and dangerous bombing raids and missions over Germany. Memphis Belle should be on your list if you want to watch an inspiring war movie.
The Hurt Locker (2008)
Next is Kathryn Bigelow's independent directorial debut, a low-budget production, "The Hurt Locker."
This 2008 war thriller film starring Jeremy Renner, Anthony Mackie, Brian Geraghty, and Guy Pearce is a must-see if you enjoy thrilling stories. Written by Mark Boal and directed by the talented Kathryn Bigelow herself – this movie will leave your heart racing!
This cinematic production brings to life the Iraq War Explosive Ordnance Disposal team, which insurgents relentlessly pursue. The movie further illustrates the psychological effects of War and combat through screenwriter Mark Boal's account as an embedded access journalist.
The movie received nine Academy Award nominations and won six, including Best Picture, Best Director, and Best Original Screenplay. This was the first time a woman had ever directed such a picture that would win in this prestigious category! Globally the film collected $49.2 million – an outstanding success for its creators!
Kajaki (2014)
Paul Katis' directorial debut, "Kajaki: The True Story," released in North America as Kilo Two Bravo, is a gripping 2014 British war docu-drama. Co-written by Tom Williams and produced by himself and Andrew de Lotbiniere, this film offers an emotional journey experienced through the eyes of those who served their country so gallantly.
The story of Kajaki Dam is an inspiring tale about Mark Wright and a squad of British soldiers guarding the massive hydroelectric project in Afghanistan's Helmand Province. An unforeseen incident puts them all to the test, culminating in a heroic struggle for survival against impossible odds.
With a limited production budget, the film was met with widespread acclaim for its accurate depiction of War. It garnered multiple awards, such as the 2015 BAFTA Scotland Awards and David Elliot won Best Actor in Film. Moreover, Paul Katis (director/producer) and Andrew de Lotbinière (producer) were honored as Producer of the Year at the British Independent Film Awards in recognition of their work on this terrific movie; they were also nominated at The 2015 British Academy Film Award's Outstanding Debut by a British Writer, Director or Producer category!
71: Into the Fire (2010)
Coming up next on our list is the stunning Korean War movie, "71: Into the Fire." Directed by John H. Lee and starring Cha Seung-won, Kwon Sang-woo, Choi Seunghyun (T.O.P.), and Kim Seung-woo, this incredible South Korean war drama was produced in honor of all those who fought courageously during the Korean Civil War.
The phenomenal film portrays the true story of 71 South Korean student soldiers who, despite their lack of adequate training and equipment, courageously clashed with the enemy during the 1950 Battle of P'ohang-dong. Alas, most were killed in that fight on August 11th.
Those brave students fought for 11 hours to protect P'ohang girls Middle School, an essential point that kept North Korean forces (the feared 766th Unit) from crossing the Nakdong River perimeter.
The movie was released in 2010 and grossed an astonishing $42 million worldwide; and is an excellent film for people who enjoy a good war drama and is filled with heart-pounding historical accuracy.
Behind Enemy Lines (2001)
John Moore's 2001 cinematic debut, "Behind Enemy Lines," follows the gripping story of Lieutenant Chris Burnett- an American naval flight officer whose plane is shot down over the conflict-ridden region of Bosnia. While Burnett uncovers evidence of genocide in enemy territory, his commanding officer struggles to receive authorization for a combat search and rescue mission to save him.
Drawing inspiration from true events such as the 1995 Mrkonjić Grad incident that happened during this warring period in history, this film brings light to these dark times with both action and emotion.
Behind Enemy Lines, released on November 30th of 2001, wasn't too popular with critics but was a smashing box office success- it earned $90 million against its budget of $40 million in ticket sales worldwide. The locations for the film's shooting included Koliba Studios in Bratislava and the Slovakian village of Háj. Interestingly, this movie resembles actual events experienced by former U.S. Air Force Captain Scott O'Grady, who had been shot down over Bosnia during his service on June 2nd, 1995.
This movie will surely entertain you while reminding the audience of those who gave their lives in the line of duty.
American Sniper (2014)
Boasting critical acclaim and box office success, the 2014 American war drama "American Sniper," directed by Clint Eastwood with a screenplay penned by Jason Hall, stands as one of the most acclaimed war films in history. Loosely based on Chris Kyle's memoir "American Sniper," co-authored with Scott McEwen and Jim DeFelice, this cinematic masterpiece brings to life a powerful story that captivates audiences worldwide.
In this gripping film, Cooper plays navy seal Chris Kyle–the U.S. military's deadliest marksman with an incredible 255 kills from his four tours in the Iraq War; his pinpoint accuracy saved countless lives of the people at War.
While he was praised for his many successes, Kyle's time at War severely impacted his inner life and family relationships. Joining him is Miller as Taya–Kyle's dedicated wife, along with Luke Grimes, Jake McDorman, Cory Hardrict; Kevin Lacz; Navid Negahban, and Keir O'Donnell, who all deliver stunning performances in their respective roles.
American Sniper reigned supreme at the 2014 worldwide box office, smashing records and grossing an incredible $547 million to become one of the highest-grosser that year. The film was acclaimed by critics who praised Cooper's lead performance and Eastwood's captivating direction – so much so that it received a whopping six Academy Awards nominations, including Best Picture and Best Adapted Screenplay. Ultimately, American Sniper won its one Oscar for Best Sound Editing!
If you want to watch movies like Lone Survivor, this could be a great choice.
The Outpost (2019)
"The Outpost" is a 2020 war film directed by Rod Lurie. Written by Jake Tapper, The Outpost: An Untold Story of American Valor depicts the heroic events that occurred during the Battle of Kamdesh in Afghanistan. Boasting an all-star cast including Scott Eastwood, Caleb Landry Jones, Orlando Bloom, Jack Kesy, and more – this movie illustrates bravery through its captivating story and dynamic characters.
The film follows the harrowing tale of Bravo Troop 3-61 C.A.V., a small unit of U.S. soldiers stationed at a remote combat outpost Keating located in a valley between three mountains in Afghanistan. This brave troop courageously fought off an overwhelming force of Taliban attackers during The Battle of Kamdesh, ultimately becoming one of the most decorated units from the 19-year Afghan War and enduring what was considered its bloodiest engagement in 2009.
The film has intense scenes with emotion-packed performances and riveting battle sequences that will have viewers on the edge of their seats; however, the film did not do well at the box office. Despite this, it still received critical acclaim from many film critics and is considered a must-watch for its gripping storytelling and incredible performances.
If you are looking for an action-packed war drama that will leave you with a newfound appreciation for those who fought during the Afghan War, "The Outpost" is undoubtedly the movie to watch!
Fury (2014)
If you love Brad Pitt and thrilling war movies, then "Fury" is a must-watch. This powerful 2014 American war film was written and directed by David Ayer, with an all-star cast featuring Brad Pitt as an Army sergeant in the lead role alongside Shia LaBeouf, Logan Lerman, Michael Peña, Jon Bernthal, Jason Isaacs, and Scott Eastwood.
The movie depicts the struggles of U.S. tank crews fighting in nazi Germany during some of World War II's final weeks on the European front.
Director David Ayer was motivated by his family's veterans and books such as Belton Y. Cooper's "Death Traps," which chronicles American armored units in WWII and their high casualty rates across Europe.
This film is an extraordinary experience that you won't soon forget! With its unique plot surrounding a massive tank, this movie stands out. We can assure you that it will be worth your time – so don't hesitate to give it a watch immediately!
12 Strong (2018)
'12 Strong' is a stirring 2018 American action-war film based on the factual narrative of Doug Stanton's renowned novel, "Horse Soldiers." The movie chronicles an elite team of United States Army Special Forces who are deployed to Afghanistan following the attacks on September 11th, 2001.
Starring Chris Hemsworth, Michael Shannon, and Trevante Rhodes, this emotional rendition of actual events in Afghanistan pay tribute to the bravery of American soldiers as they battle against their enemies on horseback. This moving remake of the 2001 film captures a true story featuring an A-list cast including Chris Hemsworth, Michael Shannon, Michael Pena, Travante Rhodes, and Anthony Rapp.
The quest to reclaim a city from the grip of its adversaries will take more than just brute force. Our ragtag team must unite to bring success despite their doubts and reservations about their general. The movie delivers an intimate portrayal of the arduous landscape between them and victory.
This gripping film brings to life the heroic saga of a group of soldiers and their valiant steeds during the Vietnam War.
---
So here we are with all the movies like Lone Survivor that provide an intense and realistic view of war. Each one offers a compelling story with captivating performances and breathtaking visuals, making it must-watch material for those looking to explore war movies beyond "Lone Survivor."
More Movie BuddyTV Movie Suggestions
Looking for more great movie suggestions from BuddyTV, check out our other lists below.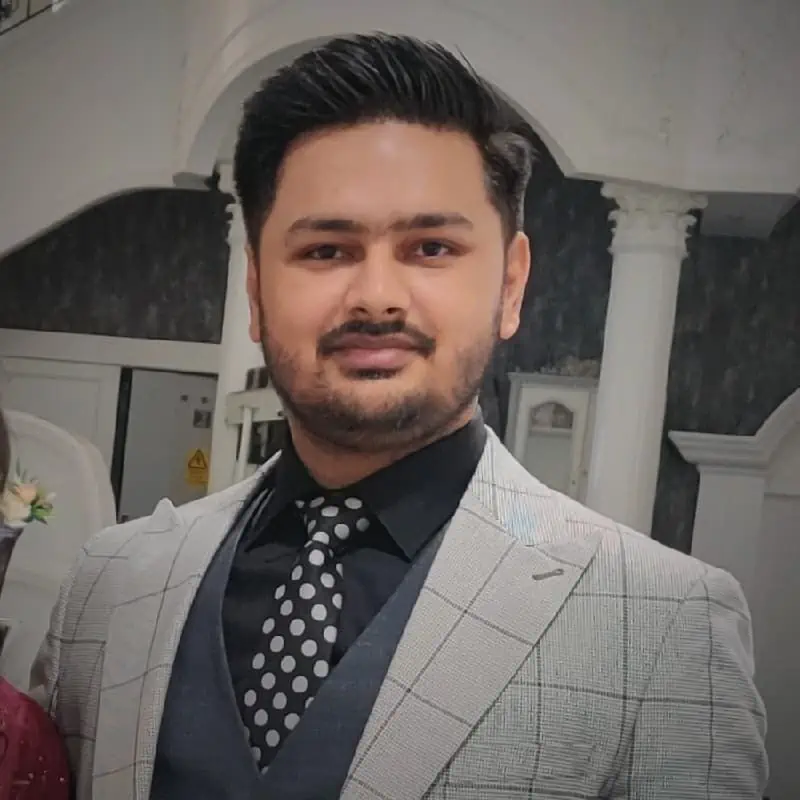 Senior Writer at BuddyTV | Experienced Writer and Graphics Designer