Are you an avid fan of the Polish erotic thriller "365 Days?" If so, you will likely look for similar flicks that leave you just as astonished. Well, look no further because, in this blog post, we will break down some of the best movies which offer a cinematic delight of other movies like "365 days." From spine-tingling thrill rides and forbidden romances to heartwarming stories – our list has something for every taste.
Let's get right into it and look at some of the top contenders!
List of Movies Like "365 Days"
Fifty Shades of Grey (2015)
Below Her Mouth (2016)
After (2019)
Amar: With You Until the End of the World (2017)
Nymphomaniac (2013)
Shame (2011)
Original Sin (2001)
Newness (2017)
Femme Fatale (2002)
Fifty Shades of Grey (2015)
The first film in the list of movies like 365 days is Sam Taylor-johnson's 2015 blockbuster, "Fifty Shades of Grey," which is based on the 2011 E.L. James novel and boasts a star-studded cast featuring Dakota Johnson, Jamie Dornan, Jennifer Ehle, and Marcia Gay Harden. An exciting adaptation that created an international sensation upon its release!
The story follows college senior Anastasia Steele (Johnson), a college graduate who begins a sadomasochistic relationship with young and prominent businessman Christian Grey (Jamie Dornan)
Kicking off the Fifty Shades film series, this installment of the franchise received a warm welcome from fans worldwide. However, its two sequels, Fifty Shades Darker and Fifty Shades Freed, released in 2017 and 2018, were met with harsh criticism but managed to bring in some hefty profits despite this dissatisfaction.
The film was a huge success worldwide, earning $569.7 million at the box office against its budget of $40 million.
Below Her Mouth (2016)
Springing with raw desire and passion, "Below Her Mouth" is a 2016 Canadian erotic romantic drama directed by April Mullen. Delving into the passionate relationship between two women in Toronto, actors Natalie Krill as Jasmine and Erika Linder as Dallas.
For those searching for an LGBTQIA+ film with scenes of a sexually-charged nature, "Below Her Mouth" is sure to satisfy.
Despite criticism that the movie lacks in its dramatic elements, fans of "365 Days" will surely appreciate the two characters' emotional journeys throughout. Furthermore, "Below Her Mouth "is packed with familiar LGBT tropes but is presented knowingly and should be a delightful watch for genre lovers.
After (2019)
The next on our list is the 2019 film "After." This Jenny Gage's romantic drama film, based on Anna Todd's 2014 novel of the same name, has been carefully crafted by Jenny Gage, Susan McMartin, and Tamara Chestna.
Josephine Langford and Hero Fiennes Tiffin light up the screen in this romantic tale of a naive young woman who finds love with an enigmatic student during her freshman year at college. Selma Blair, Inanna Sarkis, Shane Paul McGhie, and Pia Mia round out the stellar ensemble cast that makes this movie one you won't miss!
However, this film is less preoccupied with explicit scenes and focuses on the intense relationship between the two.
The film was successful and earned $68.8 million against a budget of $14 million, resulting in the release of four more parts of the franchise. It is an exciting watch and will leave you with a warm feeling.
Amar: With You Until the End of the World (2017)
If you cherish the European essence of "365 Days", "Amar" will surely be a movie worthy of your attention. It's an intriguing Spanish production about Laura and Carlos' passionate and intense relationship that lasts for one year. The duo makes a pact to love each other as though it was their last day together, while Laura yearns to begin her own family by breaking away from her past life.
This movie offers an intimate look into the romantic and sexual relationship of our two main characters while delving into more significant issues, such as navigating adulthood to keep their explosive love alive. Viewers will feel every emotion in this story that shows both the beauty and danger of young adults coming together in a powerful connection.
The film has some intense love scenes that will give you a rush. "Amar" is worth your time if you're looking for something more emotionally involved than the usual romantic flick. The characters are passionate, and the story is thought-provoking. It's a unique and captivating film that will make you think twice about the intense dynamics of relationships.
Nymphomaniac (2013)
The 2013 art film, Nymphomaniac by Lars von Trier explores the sexual escapades of Joe, who confesses her sensual experiences to a single man aiding in her recovery from a traumatic attack. Joe's journey from youth to maturity is captivatingly portrayed in two separate volumes, each comprising eight chapters. Initially planned as a solo film, the project was ultimately divided into two parts due to its immense length by visionary director Lars von Trier, known for his risque films. The production of Nymphomaniac was a collaborative effort between Denmark, Belgium, France, and Germany.
If you have loved the other films on this list, you must see this one. It is an extraordinarily bold and daring offering from the brilliant mind of Lars von Trier. Be enthralled by his trademark mix of drama and eroticism as Joe confesses her carnal experiences in explicit detail with a series of sexual partners until she reaches maturity.
Shame (2011)
Shame is a 2011 British psychological thriller that captures the story of two adult siblings through explicit scenes portraying the protagonist's sexual addiction. Set in New York and directed by Steve McQueen with the script penned by Abi Morgan, Shame stars Michael Fassbender and Carey Mulligan as lead characters.
Brandon's circumstances are realistically portrayed, offering an eye-opening glimpse into the life of a sex addict. While some viewers may be enthralled by 365 Days' darker take on erotica, there is no denying that Shame tackles delicate matters, which makes it far more challenging to watch.
This erotic genre film was met with success at the box office, earning well beyond its budget. This film is an intense watch with a heavy dose of realism and may not be suitable for all viewers. However, this movie is worth watching if you're looking for something raw and honest that takes the viewer through the depths of depravity.
Original Sin (2001)
Coming up next on the list is the iconic "Original Sin." This sensual, suspenseful movie from 2001 stars Antonio Banderas and Angelina Jolie. Cornell Woolrich's novel Waltz inspired the script into Darkness – a remake of François Truffaut's 1969 film Mississippi Mermaid.
For a good reason, Antonio Banderas was a Hollywood heartthrob – he shined in two of the most notorious erotic thrillers, "Femme Fatale" and "Original Sin." These movies cemented his place in cinematic history as an actor to be reckoned with.
Angelina Jolie is also one of the most popular actresses of all time, and this 2001 erotic thriller is no exception. This movie was a box office hit with fans around the world.
"Original Sin" takes viewers through a slow-burning tale of love, betrayal, and revenge as two strangers fall desperately in love, only to discover that they have been deceived. It's an intense ride.
Though this movie's plot and romantic tapestry resemble Fifty Shades of Grey, it remains a must-watch for all who savor films akin to "365 Days".
Newness (2017)
Drake Doremus' 2017 romantic drama, "Newness," dives into the complexities of modern dating culture and relationships. Starring Nicholas Hoult and Laia Costa as a couple of young lovers who initially meet on a dating app, their relationship soon turns tumultuous when they decide to have an open one – only leading the way to more arguments between them.
Unlike the other provocative films on this list, "Newness" explores the emotional and physical aspects of modern dating. By including intimate scenes with both the couple involved in it and each independently sleeping with others, this movie uniquely demonstrates how complicated relationships can be nowadays.
Furthermore, unlike many similar movies that don't arrive at a wholesome ending, "Newness" provides a more satisfactory resolution to its viewers who have grown accustomed to being part of today's dynamic relationship culture.
Femme Fatale (2002)
Concluding the list with Brian De Palma's 2002 erotic thriller, "Femme Fatale," with stars Antonio Banderas and Rebecca Romijn-Stamos. This movie was presented out of competition at Cannes Film Festival in 2002, garnering great attention and praise.
The story follows a professional thief Laura Ash who leads the viewers on an electrifying and thrilling ride as she betrays her syndicate members, finds herself in a case of identity switch, and uses her charm to make it through challenging situations. As the story progresses, more of Laura's dark past will be revealed — making this suspenseful tale full of deception reminiscent of those seeking movies like "365 Days".
With its intense sex scenes, the entire movie is full of steamy scenes that will excite viewers. Although the film initially flopped at the box office, it has since become a cult classic in many critics' eyes.
---
All these films on this list deliver an erotic journey for anyone looking for a movie similar to "365 Days" but with its unique touch. No matter what you prefer – from dark romance to open relationship dynamics – there is something here for everyone. Enjoy!
More BuddyTV Movie Suggestions
If you're looking for more BuddyTV movie suggestions, check out our other following list: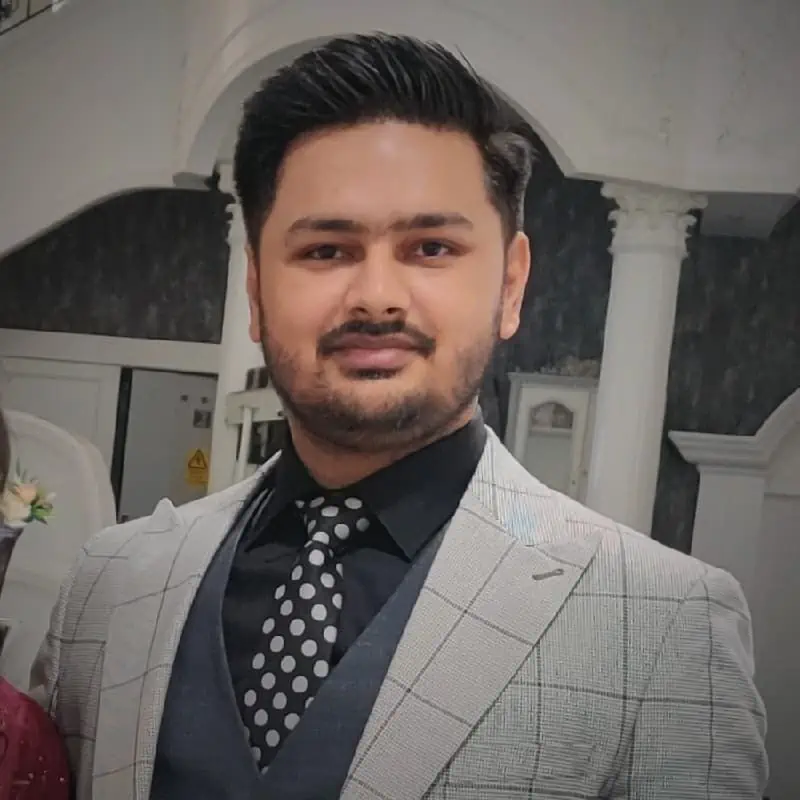 Senior Writer, BuddyTV
Experienced Writer and Graphics Designer