If you're anything like me, you can't get enough of Tim Burton's quirky and visually stunning films. Burton's unique style and offbeat sense of humor have made him a beloved figure in the world of cinema.
So, we thought it would be fun to rank the Tim Burton movies list from best to worst. Of course, ranking movies is subjective, what we think is "best" may differ from others' opinions.. But we've taken a few different factors like box office gross, IMDb rating, and Rotten Tomatoes audience score into account to come up with a list that we hope will spark some lively discussions.
In this article, we'll be ranking the best and worst movies on the Tim Burton movies list. We'll give you a brief synopsis of each movie, along with our take on its strengths and weaknesses. So, settle in, and let's dive into the wonderful, weird world of the American filmmaker!
Top 10 Box Office Grossing Pierce Tim Burton Movies
While critical acclaim is an important measure of a movie's success, box office performance can't be ignored either. Tim Burton has had his fair share of box office hits, from family-friendly favorites to gothic blockbusters. In this section, we'll be taking a look at the top 10 highest-grossing Tim Burton movies of all time. From blockbuster hits to cult classics, these movies have proven to be beloved by audiences around the world.
| Movies | Box Office Gross |
| --- | --- |
| "Alice in Wonderland" (2010) | $1.02 billion |
| "Charlie and the Chocolate Factory" (2005) | $475 million |
| "Batman" (1989) | $411 million |
| "Planet of the Apes" (2001) | $362 million |
| "Alice Through the Looking Glass" (2016) | $299 million |
| "Miss Peregrine's Home for Peculiar Children" (2016) | $296 million |
| "Batman Returns" (1992) | $267 million |
| "Dark Shadows" (2012) | $246 million |
| "Sleepy Hollow" (1999) | $207 million |
| "Sweeney Todd: The Demon Barber of Fleet" Street (2007) | $153 million |
10 Tim Burton Movies: Ranked Best to Worst
From his early short films to his more recent blockbusters, Tim Burton has made a name for himself as one of the most unique and imaginative directors of our time. In this section, we'll be ranking 10 of his most notable films, from the very best to the not-quite-as-good. From animated classics to live-action masterpieces, this list is sure to have something for every fan of the Tim Burton movies list.
1. "Edward Scissorhands" (1990)
"Tim Burton's "Edward Scissorhands" is a classic film about an artificial man with scissor hands. Edward (Johnny Depp) was created by an inventor who died before he could give him real hands. Edward lived alone in a large mansion, until Avon saleswoman, Peg (Dianne Wiest), takes him to live with her family.
After being taken in by a local family, Edward's unique ability to trim hedges and cut hair with his scissor hands gain him popularity in town. However, when he is blamed for a robbery and attacked by a violent neighbor, the townspeople begin to fear him. As Edward becomes increasingly isolated, he falls in love with the daughter of the family who took him in.
The film explores themes of prejudice, loneliness, and the human need for connection. "Edward Scissorhands" is a beautifully crafted film that showcases Tim Burton's unique visual style and quirky sense of humor. Johnny Depp and Winona Ryder's performances make this Tim Burton classic a timeless audience favorite.
IMDb rating: 7.9/10
Rotten Tomatoes audience score: 91%
2. "The Nightmare Before Christmas" (1993)
In the sleepy town of Halloween Town, Jack Skellington, the Pumpkin King, has grown tired of the same old Halloween routines year after year. Lost in the woods on a particular day, he finds a portal to Christmas Town and is amazed by the festive atmosphere. Filled with newfound inspiration, Jack decides to take over Christmas and give it his own macabre twist. So he enlists the help of his Halloween Town friends, including Sally and Zero, but things quickly go awry. Meanwhile, the mischievous Oogie Boogie plans to sabotage Jack's Christmas.
Filled with Tim Burton's trademark dark humor and stunning stop-motion animation, "The Nightmare Before Christmas" is captivating in every sense.
IMDb rating: 7.9/10
Rotten Tomatoes audience score: 91%
3. "Big Fish" (2003)
This heart-warming fantasy drama film tells the story of a young man named William Bloom (Billy Crudup) and his dying father Edward Bloom (Albert Finney). William doubts his dad's incredible tales, causing a rift in their relationship and growing apart over time. However, as Edward's health worsens, William seeks to reconnect with his father and uncover the truth of his tales. Along the way, he meets the larger-than-life characters from his father's tales, like a witch (Helena Bonham Carter), a giant (Matthew McGrory), and a werewolf (Steve Buscemi).
In the end, William comes to understand the value and meaning behind his father's stories, which makes him appreciate them. "Big Fish" explores family, legacy, and storytelling with Tim Burton's whimsical yet emotional style.
IMDb rating: 8.0/10
Rotten Tomatoes audience score: 89%
4. "Ed Wood" (1994)
"Ed Wood" is a biographical comedy-drama film directed by Tim Burton that tells the story of Edward D. Wood Jr. (Johnny Depp), an aspiring filmmaker who dreams of making the world's greatest movies, despite his complete lack of talent. The film follows Ed's struggles to make it in Hollywood while dealing with personal and financial issues.
Ed finds loyal friends and collaborators among a group of misfits despite having limited talent and resources. Together, they work on a series of low-budget movies that fail to gain traction, culminating in "Plan 9 from Outer Space," which is widely regarded as one of the worst films ever made. Through it all, Ed remains determined and optimistic. Ultimately, his resolve inspired those around him to pursue their own dreams with all their heart
With a talented cast, a quirky sense of humor, and Burton's unique directorial style, "Ed Wood" is sure to leave a lasting impression.
IMDb rating: 7.8/10
Rotten Tomatoes audience score: 88%
5. "Beetlejuice" (1988)
The story follows a recently deceased couple, Adam and Barbara Maitland, who find themselves trapped in their home as ghosts. When a new family moves into the house, the Maitlands attempt to scare them away, but their efforts are unsuccessful. They then turn to the bio-exorcist Betelgeuse, played by Michael Keaton, for help. However, Betelgeuse turns out to be more trouble than he's worth, leading to chaotic and hilarious consequences.
The film features Burton's trademark mix of humor and horror and is known for its quirky characters, striking visuals, and iconic musical score by Danny Elfman. With an ensemble cast that includes Alec Baldwin, Geena Davis, Catherine O'Hara, and Winona Ryder, "Beetlejuice" has become a cult classic and remains one of the most beloved films on the Tim Burton movies list. Its witty and irreverent take on the afterlife has made it a favorite among fans of dark comedy and the macabre, while its playful spirit and zany plot have cemented its place in the pantheon of great fantasy films.
IMDb rating: 7.5/10
Rotten Tomatoes audience score: 82%
6. "Sweeney Todd: The Demon Barber of Fleet Street" (2007)
The movie, a musical adaptation of Stephen Sondheim's Tony Award-winning Broadway production, tells the story of Benjamin Barker (Johnny Depp), a barber who was wrongfully imprisoned for 15 years by Judge Turpin (Alan Rickman). Upon his release, Barker adopts the persona of Sweeney Todd and sets out to exact revenge on the judge and his lackeys. Todd's quest for vengeance quickly turns bloody as he slits the throats of his customers and sends their bodies to be turned into meat pies by his accomplice, Mrs. Lovett (Helena Bonham Carter).
As Todd's killing spree continues, he becomes increasingly unhinged and irrational, while Mrs. Lovett grows more and more desperate to keep her meat pie business afloat. Meanwhile, Todd's daughter Johanna (Jayne Wisener) has caught the eye of Anthony (Jamie Campbell Bower), a young sailor who has fallen in love with her from afar. As Todd's obsession with revenge threatens to consume him, the lives of all those around him are thrown into chaos in this dark and macabre tale.
"Sweeney Todd: The Demon Barber of Fleet Street" (2007) is a haunting and memorable addition to the Tim Burton movies list.
IMDb rating: 7.3/10
Rotten Tomatoes audience score: 81%
7. "Pee-wee's Big Adventure" (1985)
"Pee-wee's Big Adventure" is a cult classic comedy movie and a memorable entry in the Tim Burton movies list. The film tells the story of Pee-wee Herman, a quirky man-child with a fondness for bowties and bicycles. When Pee-wee's beloved bike is stolen, he embarks on a wild and wacky cross-country journey to get it back.
As Pee-wee travels from town to town, he encounters a cast of bizarre and eccentric characters, including a waitress with a heart of gold, a friendly trucker, and a fugitive named Mickey. Despite the many obstacles in his way, Pee-wee is determined to find his bike and is willing to do whatever it takes to get it back.
The movie features plenty of slapstick humor, colorful sets and costumes, and a memorable soundtrack. It's a fun and nostalgic trip down memory lane for those who grew up watching Pee-wee Herman on TV, and an entertaining introduction to his world for those who are just discovering it.
IMDb rating: 7.0/10
Rotten Tomatoes audience score: 79%
8. "Batman Returns" (1992)
"Batman Returns" is a dark and stylish superhero film, a sequel to Tim Burton's 1989 hit movie, "Batman." The movie takes place in the fictional Gotham City, where a new threat has arisen in the form of the diabolical Penguin, a deformed and malevolent criminal mastermind. At the same time, Batman must also contend with the seductive and dangerous Catwoman, a former secretary turned vengeful vigilante.
As the Penguin begins his plot to take over Gotham, he teams up with corrupt businessman Max Shreck to gain access to the city's power grid. Meanwhile, Selina Kyle, a shy and put-upon secretary at Shreck's company, stumbles upon evidence of his nefarious schemes and is pushed out of a window to her presumed death. However, she is revived by cats and transformed into the seductive and unpredictable Catwoman, intent on taking down Shrek and exacting revenge on Batman.
As Batman battles both the Penguin and Catwoman, he must also confront his own inner demons and the possibility that he may have played a role in the creation of these villains. With a blend of action and humor, "Batman Returns" is a memorable entry in the Tim Burton movies list.
IMDb rating: 7.1/10
Rotten Tomatoes audience score: 73%
9. "Alice Through the Looking Glass" (2016)
"Alice Through the Looking Glass" (2016) is a fantasy-adventure film directed by James Bobin and produced by Tim Burton. It is the sequel to the 2010 film "Alice in Wonderland" and is based on the classic novel by Lewis Carroll. The movie picks up three years after the events of the first film, as Alice (Mia Wasikowska) returns to Wonderland to help her dear friend, the Mad Hatter (Johnny Depp).
Alice returns to Wonderland and discovers that her dear friend, the Mad Hatter, is struggling with his past and believes that his family, who he thought were dead, may still be alive. To help and save him from spiraling into depression, Alice embarks on a dangerous journey through time using the Chronosphere. Traveling through time, Alice learns more about the Mad Hatter's past and must race against the clock to prevent Time from taking over Wonderland.
"Alice Through the Looking Glass" received mixed reviews from both audiences and critics. On the one hand, some praised the film's imaginative storyline and stunning visual effects. Meanwhile, others found it to be overly convoluted and lacking the charm of the original.
IMDb rating: 6.2/10
Rotten Tomatoes audience score: 48%
10. "Dark Shadows" (2012)
"Dark Shadows" (2012) is a horror-comedy based on the gothic soap opera of the same name that aired on TV in the 1960s. The film follows the story of Barnabas Collins, a vampire who is buried alive for 200 years and wakes up in 1972. Barnabas returns to his family's estate to find that his descendants, the Collins family, are struggling to keep the family business afloat and that they have a host of personal problems to contend with.
As Barnabas tries to adjust to life in the 1970s, he becomes embroiled in the complicated lives of the Collins family and their associates. He finds himself drawn to the matriarch of the family, Elizabeth Collins Stoddard, and her rebellious daughter, Carolyn. However, he also has to face off against his old nemesis, Angelique Bouchard, who is still determined to destroy him.
Despite the impressive cast, which includes Johnny Depp, Eva Green, and Michelle Pfeiffer, the movie received mixed reviews from both critics and audiences. Some praised its campy humor and Burton's visual style, while others found the plot to be muddled and the humor forced. Ultimately, "Dark Shadows" remains a divisive entry in the Tim Burton movies list.
IMDb rating: 6.2/10
Rotten Tomatoes audience score: 46%
More BuddyTV Movie Suggestions
Tim Burton has built a remarkable and diverse filmography over the course of his career, with each film showcasing his unique vision and artistry. Whether you're a fan of his gothic horror films or his quirky comedies, there's something in the Tim Burton movies list for everyone. If you're a fan of other actors and filmmakers, be sure to keep visiting BuddyTV for more articles about their filmographies, and to stay up-to-date on the latest news and trends in the entertainment industry. Thanks for reading!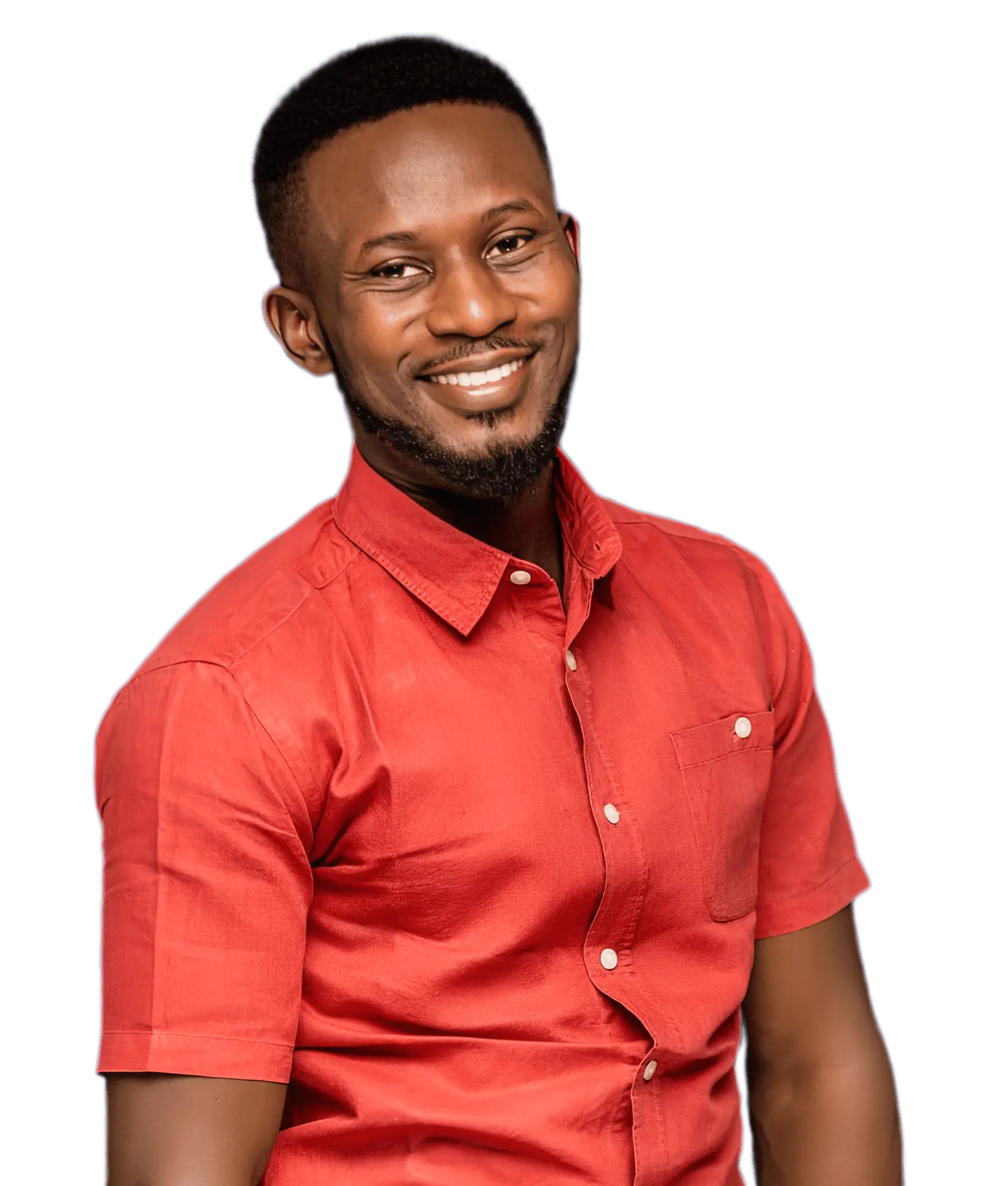 Professional SEO writer & editor with 8+ years of print journalism and writing experience across different platforms — blogs, website, eBooks and social media. His writing experience also cuts across industries like IT, fashion, education management, real estate, consulting and entertainment.