Netflix's release of the newest Fear Street trilogy has got everyone talking. And for a good reason, too, the trilogy of films is based on R.L Stine's Fear Street book series, which was published in the '90s. Those who grew up in the '90s probably remember how big of a deal the Fear Street books were. I spent many afternoons glued to my copy of The New Girl, eager to discover what would happen next. And who could forget the chill-inducing commercials for TV movies?
If you're feeling nostalgic or just curious about what all the fuss was about, then you're in luck. This blog post will provide a complete list of all the Fear Street movies. So whether you're looking to relive some childhood memories or are simply curious about these cult classics and want to watch "Fear Street Series," we have listed each film with the official trailer.
So without further ado, let's dive into it.
Fear Street Movies In Order Of The Release Date
Fear Street Part One: 1994 (July 2, 2021)
Fear Street Part Two: 1978 (July 9, 2021)
Fear Street Part Three: 1666 (July 16, 2021)
Fear Street Part One (1994)
The first film of the "Fear Street" film series by director Leigh Janiak came out on July 2, 2021. Graziadei and Janiak co-wrote the script for this movie, which is based on R. L. Stine's book series by the same name. The cast includes Kiana Madeira, Olivia Scott Welch, Benjamin Flores Jr., and Julia Rehwald.
The film follows Heather Watkins 1994, a bookstore employee at Shadyside Mall, and her friend Ryan Torres stabbing her and several other mall employees before Sheriff Nick Goode killed him.
The media dubs Shadyside the murder capital of the United States because massacres happen often, but Sunnyvale is the polar opposite. While Shadyside residents live in fear, those in Sunnyvale always feel safe due to the high number of wealthy people who reside there.
However, Most Shadyside teenagers believe in the curse that Sarah Fier, a witch, placed on the town before her execution in 1666.
After its debut, Fear Street – Part One: 1994 received a positive response from the public and was soon followed by a series of sequels that furthered the story.
Fear Street Part Two (1978)
Fear Street Part 2 was released a week after the first part, on July 9, 2021. This movie is also directed by Leigh Janiak and written by him along with Phil Graziadei. The cast of this movie is entirely different from the first one, with Sadie Sink, Emily Rudd, and Ryan Simpkins as the main characters.
The film, the second in the Fear Street trilogy, focuses on a group of teenagers at Camp Nightwing who must band together to survive a possessed counselor's killing spree.
The teenage residents of this cursed town are terrorized by a curse that compels them to commit murders. The film begins with Deena and Josh Johnson waiting outside C. Berman's home, hoping he can help them restrain Sam – Deena's girlfriend, who is possessed. After much convincing.
Berman finally opens the door and starts recounting what happened at the Camp Nightwing massacre many years ago. He remembers that the summer camp was built on cursed land and that the counselors were killed by a possessed girl named Carrie.
Berman then tells the couple that the only way to save Deena is to kill her before she kills again.
While this movie did not receive as much love as its predecessor, it was still a commercial success. If you have watched the first part, watch the second one to get the complete story.
Fear Street Part Three (1666)
The third and final installment of the Fear Street trilogy came out on July 16, 2021. Leigh Janiak returns to write and direct this movie, which stars Sofia Carson, Ashley Zukerman
The story follows when Sarah Fier's severed hand is reconnected with the rest of her body; Deena has a vision that gives her insight into Sarah's life. This experience showed Deena what Union was like back in 1666 from Sarah's perspective. At this time, Union was the original settlement before being divided into Sunnyvale and Shadyside. George (her father) and Henry (her brother) lived with Sarah in this historic town.
Sarah and her friends one night decided to pick some berries for a party from a reclusive widow's home. However, Sarah ends up coming across a black magic book. When they finally arrive at the party, Caleb starts harassing Sarah and Hannah. The two eventually run off together and share an intimate moment that Mad Thomas sees.
The next day, Pastor Cyrus Miller begins to act strangely. Sarah confides in Solomon Goode and wonders if she is responsible for the town's bad luck. The city discovers that Pastor Miller murdered twelve dogs in the chapel, including Henry. Sarah is attacked by Pastor Miller before Solomon mils him.
The last installment in the three-film series, this film focuses on the characters' attempt to break the curse that has haunted Shadyside.
All three movies are full of suspense, drama, and horror and are a must-watch for all fans of this genre. If you loved Nightmare On Elm Street, you would love this trilogy, also.
FAQs About the Fear Street Movies
How many movies does Fear Street have?
In 2021, Netflix debuted a set of three movies called Fear Street. The films are based on Stine's bestselling YA horror book series, which follows characters over three centuries and ends in 1994.
Where can I watch Fear Steet movies?
It is available on Netflix, and you can watch it from there.
Is Fear Street 3 the last one?
The third and final installment of the Fear Street trilogy, "Part Three: 1666," stars Kiana Madeira, Ashley Zukerman, Gillian Jacobs, Olivia Scott Welch, Benjamin Flores Jr., and Darrell Britt-Gibson.
More BuddyTV Movie Suggestions
Looking for more movies to watch like this series? Check out more BuddyTV movie suggestion lists: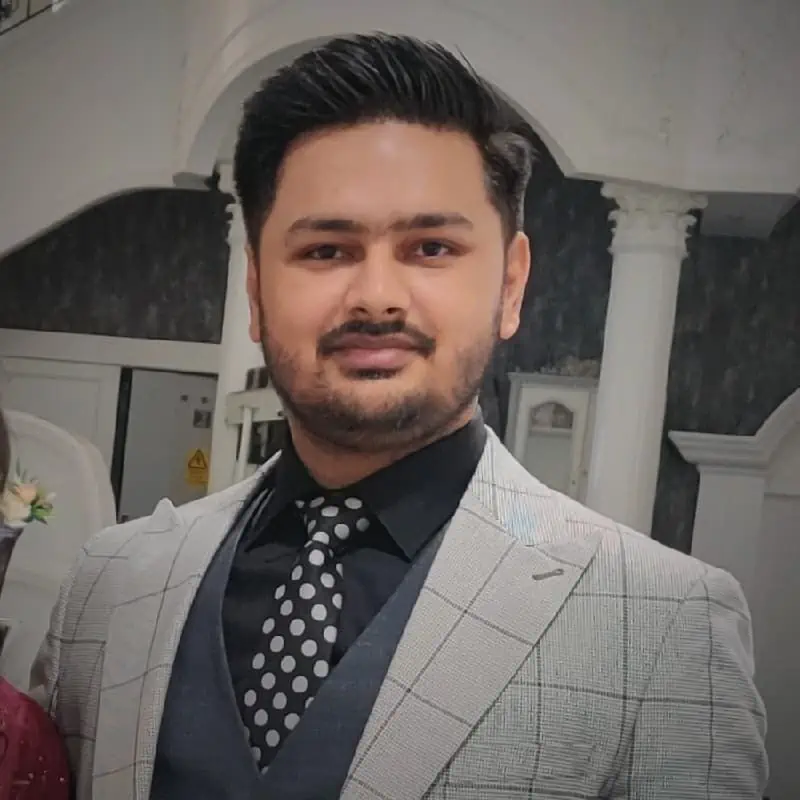 Senior Writer at BuddyTV | Experienced Writer and Graphics Designer