It can be difficult and even intimidating for novice Marvel fans to get into the Marvel Universe with over 20 films, various characters, distinct movie trilogies, and numerous TV shows. Most find it challenging to determine the proper movie order with so much to cover.
It would be simpler for you to concentrate on just one superhero movie franchise. And who better to introduce than Captain America, one of Marvel's most well-known heroes? Right!
This is why we have listed the breakdown of the Captain America movies timeline provided here. However, to make it easy for you to follow, I'll keep these synopses as brief as possible to avoid smacking you with spoilers.
So, in chronological sequence, here are all the Captain America movies in chronological order.
Captain America: The First Avenger
Captain America: The Winter Soldier
Captain America: Civil War
The Falcon and the Winter Soldier
Captain America: New World Order
Using this, you may experience the same journey that millions of Marvel fans have, seeing firsthand how the MCU evolved from a pretty grounded superhero movie to a full-on space opera.
Captain America: The First Avenger (2011)
Marvel movies have always been a hit among fans, beginning with the first avenger franchise, the heroic star's tale begins. It follows Steve Rogers as he transitions from military rejection to Captain America during World War II. The Nazi Red Skull and his Hydra army are in opposition to him.
However, the Captain is not alone, he has Bucky Barnes as his closest friend, and the Howling Commandos are his motley crew of allies; Howard Stark and Peggy Carter also assist him.
Despite taking place decades before the current MCU setting, elements of this movie's plots are carried over into later pictures.
"The Avengers" from Marvel will feature (Chris Evans) as Captain America after this. The first franchise is directed by Joe Johnston, along with Christopher Markus and Stephen McFeely as its screenplay writer.
Phase One of the MCU began on July 19, 2011, and on July 22, it was made available in theaters and premiered at the El Captain. The movie enjoyed commercial success, earning more than $370 million globally. The first Avenger producer is Kevin Feige.
Tommy Lee Jones, Hugo Weaving, Hayley Atwell, Sebastian Stan, Dominic Cooper, Neal McDonough, Derek Luke, and Stanley Tucci are among the cast members.
Captain America: The Winter Soldier (2014)
In The Winter Soldier, his second solo movie, Captain America is given a new task, i.e., identifying the identity of the enigmatic soldier. What was his origin? He is so powerful, but why? He has a metal arm for what reason? Why does he appear so hip?
These are the inquiries Captain America is attempting to address. The Captain has a new group of pals he can rely upon after The Avengers' events. Black Widow, the director of SHIELD, Nick Fury, and the Falcon are his fellow Avengers.
And since the mystery has persisted for years and will have long-lasting effects once it is solved, it will take all four of them to solve.
It stars Chris Evans as Steve Rogers/Captain America alongside Scarlett Johansson, Sabastian Stan, Anthony Mackie, Cobie Smulders, Frank Grillo, Emily VanCamp, Hayley Atwell, Robert Redford, and Samuel L. Jackson.
Anthony Russo and Joe Russo direct the Winter Soldier. "Captain America: The Winter Soldier" continues Marvel and Disney's impressive winning made history at the global box office, debuting a record-breaking $96.2 million in North America.
Captain America: Civil War (2016)
Even though "Captain America: Civil War" was Chris Evan's third solo movie, many people still view it as an Avenger movie. The Civil War film highlights the entire crew, which is a solid reason.
Additionally, they are not content with one another. The team has been divided in half by a contentious decision. Iron Man (Robert Downey Jr) and Captain America each have a side and believe their actions are correct.
In addition to carrying on certain plotlines from the Captain America films and the Avengers films, Civil War also introduces new ones. Ant-man was also introduced to avengers in Civil War.
So, to fully comprehend what is happening, it is essential to use them. In the subsequent films, "Avengers: Infinity War" and "Avengers: Endgame," Captain America appears.
It is necessary to see both of these films to comprehend Captain America's entire backstory. For example, in a big year for superhero movies, none grossed higher than Captain America: Civil War, the Joe & Anthony Russo-directed film. These movies only managed to tell a coherent, crowd-pleasing story that crammed in a dozen Marvel superheroes but also became the First Captain America film to cross the billion-dollar worldwide gross mark.
The film was a marvel in how it served the architecture of the entire Marvel Studios Universe. "Captain America: Civil War" laid the plot groundwork for two sequels to its highest-grossing movie line, The Avengers, which the Russo siblings directed back to back.
In addition, the movie gave a solid launch for the first Spider-Man movie done under Marvel's creative control, Spider-Man: Homecoming.
The Falcon and the Winter Soldier (2021)
The Fourth Captain America film was, rather than being a movie, a miniseries named "The Falcon and the Winter Soldier." But it continues the Captain America story. The world is still reeling from what transpired after both Infinity War and Endgame, but the titular characters are the most affected.
Although Winter Soldier and the Falcon have never been best friends, they must cooperate in combating a new menace. Although it's challenging to discuss this miniseries without giving too much away, it's worth seeing.
The fourth edition is directed by Kari Skogland and is based on Marvel Comics. Disney proudly proclaimed that "The Falcon and the Winter Soldier" had the biggest premiere in the streaming service's history.
"The Falcon and The Winter Soldier" represents a return to normalcy for the studio in some ways, with the series being more in line with the films of the MCU's past than Wanda Vision's format-busting sitcom style along the starring Sebastian Stan as Bucky Barnes, Anthony Mackie, Wyatt Russell, Erin Kellyman, Georges St-Pierre, Adepero Oduye, Don Cheadle, Emily VanCamp, Florence Kasumba, Julia Louis-Dreyfus.
Captain America: New World Order (2024)
The final film is yet to be released. Thus only a few people are familiar with it. The release date for the fourth Captain America movie, 2022's San Diego Comic-con, has only been revealed.
It will be written by Dalan Musson, a staff writer on the series, and Malcolm Spellman, the chief writer of Variety, cites the Falcon and the Winter Soldier.
Even though the MCU's landscape is constantly shifting, Captain America movies will continue to be a mainstay, at least for the time being.
This is excellent news for the fans since we can't wait to see where the character goes next in those beautiful movies.
The New World Order will be directed by Julius Onah and star Anthony Mackie, who is becoming the new Captain America. Other prominent cast includes Shira Haas, Tim Blake Nelson, Sebastian Stan, Danny Ramirez, Harrison Ford, and Carl Lumbly.
Since Disney owns Marvel, so Disney Plus subscribers can access most MCU pictures whenever possible. Disney Plus is the studio's exclusive streaming service.
Nevertheless, a few are absent from the site: Tom Holland's most recent Spider-Man and "The Incredible Hulk" (as Universal owns it) and co-produced with Sony Pictures.
Recently, Disney Plus has included the theatrical movies "Shang-Chi," "Black Widow," "the Eternals," "the Multiverse of Madness," and "Doctor Strange" (Benedict Cumberbatch). While the decision is entirely up to you, we suggest simply watching them in the chronological order of their release because that is the order in which they are best viewed, at least if you're new to the Marvel Cinematic Universe.
Post-credits scenes, Easter eggs, and other hidden messages make the most sense when viewed in this order. However, if you're still getting familiar with the Marvel Cinematic Universe, we don't recommend following the chronological order.
For instance, Captain Marvel, introduced in the second movie on the list, will be mentioned once more for up to 40 screen hours. Additionally, if Captain Marvel or any other avengers is your second MCU film, you will miss out on the inside jokes and references developed throughout the previous 17 installments.
FAQs About Captain America Movies List
How did Captain America get the powers for battle in the movie?
Patriotic Strength. After receiving the Super-Soldier serum, Steve Roger's physique surpassed all human perfections for the battle's strength, stamina, agility, and durability. He developed the ability to apply these qualities in every circumstance in perfect harmony.
What is Captain America's secret power?
The Super-Soldier serum and "Vita-Ray" treatment transform Captain America from a fragile, developing young guy into a "perfect" example of human development training, even though he lacks superhuman abilities.
Who is the enemy of Captain America?
The Red Skull. He has persisted as Captain America's archenemy since he was first presented as a Nazi spy and Adolf Hitler's protégé during World War II.
How long can Captain America live?
Superhuman Captain America is still at his physical peak at the age of about 100. Super Longevity is the ability to physically age considerably more slowly and lives a very long time- far longer than ordinary people and animals can.
More BuddyTV Movie Suggestions
If you want more BuddyTV movie suggestions, check out our following list: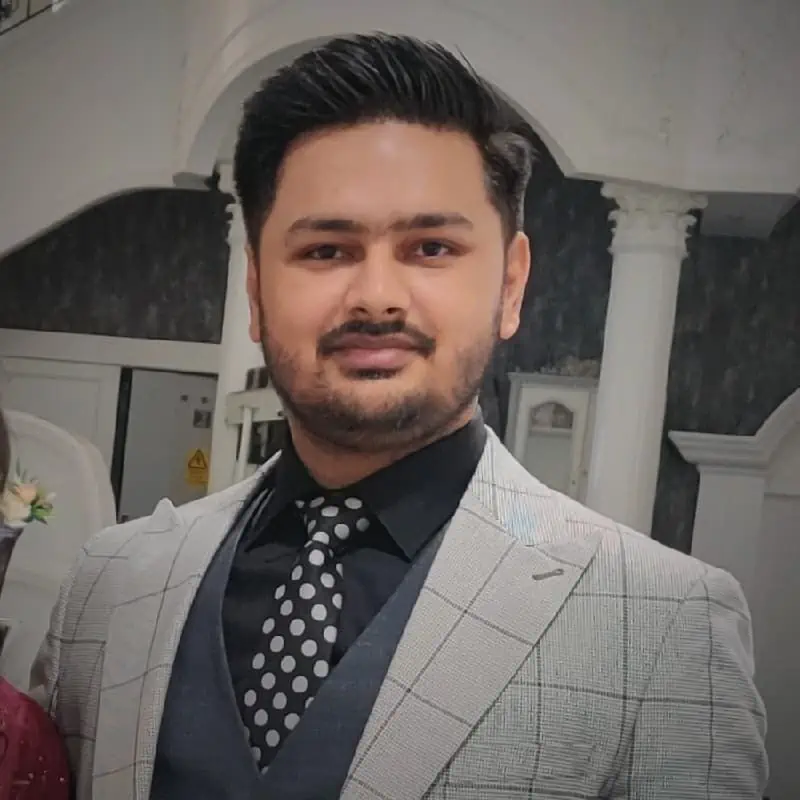 Senior Writer at BuddyTV | Experienced Writer and Graphics Designer