The Marvel Cinematic Universe (MCU) expands in 2022 with the premiere of "Moon Knight," its 19th TV series. Filming has wrapped in Budapest, Hungary, for the series based on the Marvel Comics superhero. This Marvel Studio action thriller will be released on Disney Plus.
Related: How the "Moon Knight" TV Show Fits Into the Marvel Cinematic Universe
Here's what we know so far about the new show featuring a one-of-a-kind superhero.
About Marvel's "Moon Knight" TV Show
The Moon Knight character premiered in a Marvel Comics series in 1975. Marc Spector is an ex-Marine who then joins the CIA. He later becomes a mercenary and is on a mission in Egypt when he nearly dies. There, Spector encounters the Egyptian moon god, Khonshu, who offers to save his life if he promises a life of service. Spector agrees and assumes supernatural powers that magnify with the full moon. Oscar Isaac, from "Dune" and the recent "Star Wars" trilogy, stars as Moon Knight. It's a role that will test his acting chops.
Related: Everything You Need To Know About Marvel's "Moon Knight" TV Show
While it's common for a superhero to have an alter ego, "Moon Knight" kicks it up a notch. Set in the MCU, Marc Spector, aka Moon Night, has dissociative identity disorder. His other identities are millionaire playboy Steven Grant and cab driver Jake Lockley. The personalities are distinct entities with no awareness or memory of each other. The story plays out against a setting of Egyptian iconography.
With renewed purpose, Spector moves to New York, where his personas help him fight crime. As Steven Grant, a wealthy financier reminiscent of Bruce Wayne/Batman, Spector buys toys and equipment for his missions. In the cab driver persona, Jake Lockley, he gains information.
When Spector becomes Moon Knight, he taps into powers learned as a lifelong soldier and mercenary. In the Marvel comics, his skills are martial arts, tactical and strategic skills, and weapons expertise. He also speaks several languages. Over time, Spector begins to exhibit supernatural powers on nights with full moons. These powers include enhanced strength, prophetic visions, and the ability to drain someone's life energies through physical contact. In recent comics, Moon Knight is a consultant who wears all white and is called Mr. Knight.
According to Marvel President Kevin Feige, the series will be like the "Indiana Jones" franchise mixed with Egyptology. Spector's mental health issues will be a unique feature of the show. Storylines in the comic books showed Spector feeling the stress of living four separate lives. His mental health issues also affect his friendships and romantic relationships.
When Will Marvel's "Moon Knight" TV Show Premiere?
No release date has been announced for "Moon Knight." But considering that filming has closed, the series will likely debut in the first half of 2022.
Expected Cast and Characters of Marvel's "Moon Knight" (TV Series)
A few cast members have been announced, although in some cases, their roles were not revealed.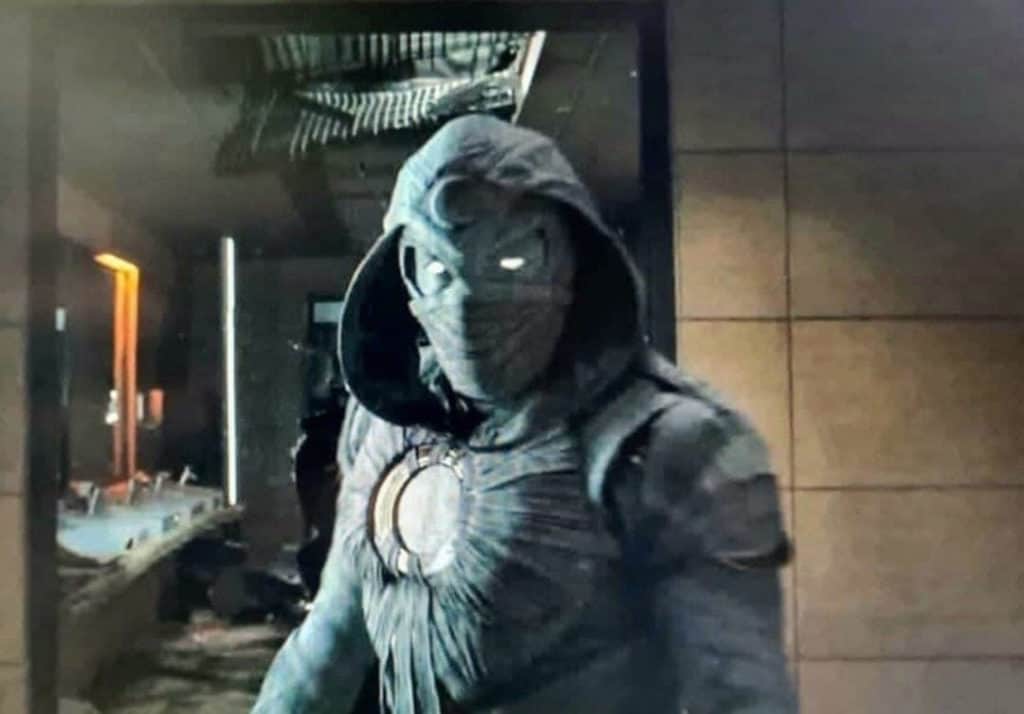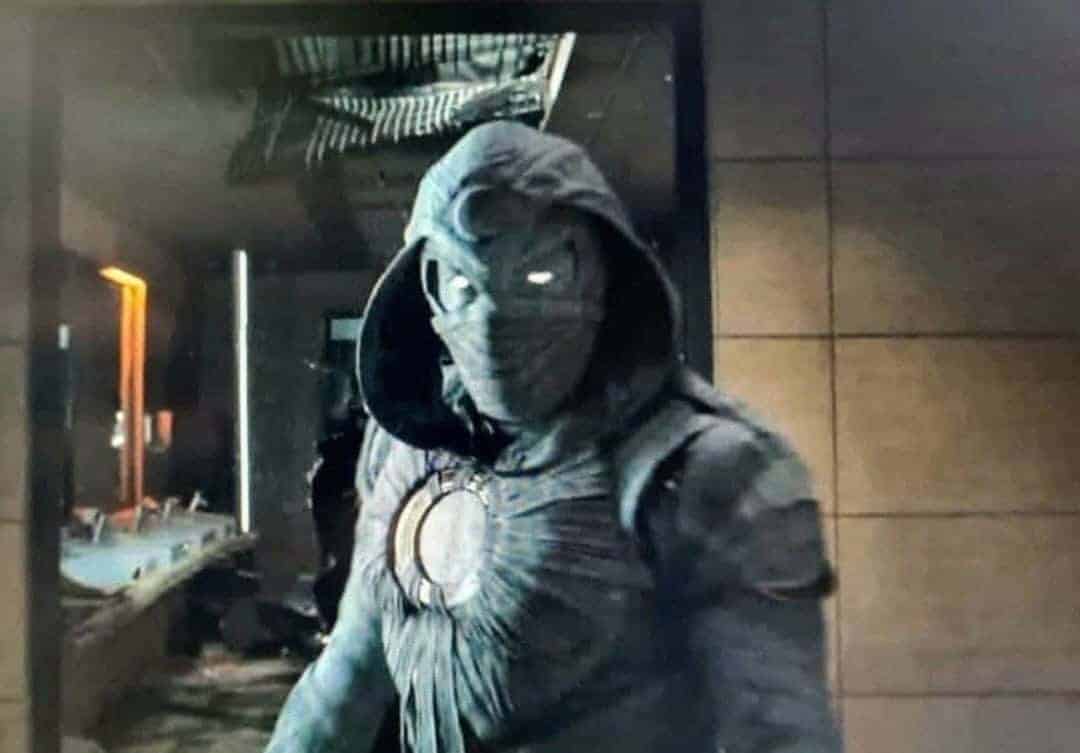 Here is what we know so far about the cast and characters of "Moon Knight" (TV Series):
Marc Spector/Moon Knight, played by Oscar Isaac: A former mercenary, Spector is on the brink of death when he is saved by the Egyptian moon god, Khonshu. Yet, his dissociative identity disorder causes him to question his perceptions and ultimately leads to conflicts with Khonshu.
Bruce Banner/Hulk, portrayed by Mark Ruffalo: Rumors began flying about an appearance by Bruce Banner after he was seen in the same hotel as Oscar Isaac in Budapest, where "Moon Knight" is filming. As a resident genius of the MCU, it makes sense he would put in an appearance. Ruffalo seemingly admitted it with a tweet of himself in front of an image of Moon Knight. "As the person who's responsible for this next phase of the MCU, I would hate to spoil something," the cryptic tweet read. "I have learned the hard way."
Blade, portrayed by Mahershala Ali: A new movie about the vampire hunter who is part-human, part-vampire, is slated to begin filming in July 2022. News of a guest appearance from Blade leaked on MarvelStudiosSpoilers and has been shared by entertainment media. It makes sense to promote an upcoming movie with an appearance by Blade on "Moon Knight." Also, both heroes share a common enemy in the vampire Dracula.
Anton Mogart/Midnight Man, portrayed by Gaspard Ulliel: This villain strikes at midnight, stealing expensive works of art. Ulliel is best known for portraying designer Yves Saint Laurent in the 2014 biopic "Saint Laurent."
Dracula: Additional speculation is that Ethan Hawke will portray him. Including Dracula as a villain provides a natural plot twist for a guest appearance from Blade. In a chance encounter in a coffee shop, Oscar Isaac asked Hawke if he wanted to join the cast of "Moon Knight." Hawke agreed.
May Calamawy as an unannounced role: Calamawy's TV credits include "Madam Secretary," "FBI," and the Hulu comedy-drama series, "Ramy."
Jean-Paul DuChamp/Frenchie: Mark Spector's best friend and the pilot of the Moon-Chopper, the Moon Knight's helicopter. The actor who will portray him has not been announced.
Marlene Alraune: A character in Moon Knight who was present when Spector was mortally wounded. They later fall in love and return to America. Marlene often participates in Moon Knight's crime-fighting missions. She is trained in hand-to-hand combat, a skilled sharpshooter, a talented gymnast, and a hypnotist.
Eddie Silver: Marc Spector's father to be played by an actor yet to be confirmed.
Willow Silver: The mother of Marc Spector will also appear in the series. She is described as "a fiercely loving mother who is broken by grief." The casting for Willow has not been announced.
Who Are the Executive Producers of "Moon Knight?"
A team of executive producers is creating "Moon Night," including:
Kevin Feige is the president of Marvel Studios. His production credits include a long list of movie favorites including, "Iron Man," "The Incredible Hulk," "Thor," and "The Avengers." He is an executive producer of numerous MCU TV series, including "The Falcon and the Winter Soldier," "Agent Carter," and "WandaVision."
Louis D'Esposito is co-president of Marvel Studios. He's an executive producer on many MCU movies, including "Shang-Chi and the Legend of the Ten Rings," two Spiderman movies, and "Black Panther."
Victoria Alonso is an Argentine film producer and the president of physical, post-production, VFX, and animation at Marvel Studios.
Brad Winderbaum heads streaming, TV, and animation at Marvel Studios.
Jeremy Slater is a writer and producer of film and television. He's known for work on films like "Fantastic Four" and on series like "The Exorcist."
Mohamed Diab is an Egyptian screenwriter and director. His directorial debut film "Cairo 678" was released a month before the Egyptian revolution. The New York Times described it as "unmistakably a harbinger of that revolution." His work often centers on important issues in Egyptian society. Diab is also the director of "Moon Knight." The team of directors also includes Aaron Moorhead and Justin Benson, who collaborated on projects like the "Twilight Zone" TV series.
Where Can You Watch Episodes of Marvel's "Moon Knight" TV Show?
When it's released next year, "Moon Knight" will be available on the Disney Plus platform.
Learn More About the Latest Marvel Shows and Movies on BuddyTV
Visit BuddyTV for the latest news on "Moon Knight." We'll update you on casting, plot summaries, and which heroes are stopping by for an episode. Check-in frequently to keep in the know about the release date for "Moon Knight" and news on all your favorite Marvel shows and movies.