"Moon Knight" was announced for the first time in 2019 at Disney's D23 expo, along with other proposed Marvel movies and TV shows, including "Armor Wars."
In keeping with Marvel Studio's penchant for keeping their production schedule under wraps, not much is known about the TV show in terms of plot or storyline details. But there are known facts that are sure to get fans thrilled ahead of the premiere date.
Related: How the "Moon Knight" TV Show Fits Into the Marvel Cinematic Universe
In this article, we've gathered all the information publicly known about the upcoming series, including what to expect, what has been said, and where you can get the latest updates.
When Will Marvel's "Moon Knight" TV Show First Episode Be Released?
"Moon Knight" (TV series) first episode date is scheduled for release on March 30, 2022. Filming for the series started in late April 2021 in Budapest, Hungary. Further shooting will take place in Georgia when filming wraps up in Budapest sometime in October 2021.
Marvel Studios' Moon Knight (2022) Teaser Trailer | Disney+
What Is Marvel's "Moon Knight" About?
Marvel's "Moon Knight" TV series is based on the Marvel Comics superhero of the same name. The series is an installment of Phase Four of the Marvel Cinematic Universe (MCU) and is the 19th TV series in the MCU. The first season will premiere in 2022 and consist of six episodes.
Related: The Cast and Characters of Marvel's "Moon Knight" TV Show
From what we know about the first season of the show, the storyline will follow the life of a complex vigilante suffering from dissociative identity disorder (DID). Marc Spector, a former CIA operative who becomes a mercenary, is the protagonist of the "Moon Knight" storyline. The TV show is the first appearance of Moon Knight in a live-action production set in the MCU.
As Moon Knight, Spector is imbued with supernatural powers by an Egyptian god, which gives him the ability to go up against villainous characters on behalf of his benefactor, the moon god Khonshu.
Following his encounter with Khonshu in an Egyptian tomb where he was left for dead, Spector becomes empowered with supernatural powers that are heightened by the full moon. But he is also adequately trained in close-quarter combat and has an arsenal of tools that help him win his battles.
To preserve his anonymous identity as Moon Knight, Spector creates at least two other personas, including Steven Grant (a millionaire estate owner) and Jake Lockley (a cab driver). Living through multiple personalities causes Spector to develop DID; he becomes unable to distinguish between one and the other.
The "Moon Knight" TV show will likely infuse the same voice and tone as the comic book. Marc Spector's problems with DID are also likely to be played up significantly in the TV show. If this is the case, "Moon Knight" will come off as a psychological thriller rather than a fantasy action-adventure that most MCU movies and shows are.
The Egyptian filmmaker Mohamed Diab has been brought on board to direct the "Moon Knight" series. It's also been confirmed that Diab will be joined in the director's chair by Justin Benson and Aaron Moorhead. Diab will direct the bulk of the series, but Benson and Moorhead are reputable for their work on the critically acclaimed sci-fi thriller "Synchronic" and the monster movie "After Midnight."
The writing team is led by Jeremy Slater, who will develop the storyline for the new series. Slater is the brain behind Netflix's adaptation of the comic book "The Umbrella Academy" series. He also worked as co-writer on the "Fantastic Four" in 2015. He definitely has the pedigree to deliver on the expectations of an excited fanbase awaiting a truly epic "Moon Knight" series.
Where Does "Moon Knight" Take Place? 
"Moon Knight" is set in the MCU. There are likely to be a lot of mystical world scenes in the new series, especially considering the origin of Moon Knight is in the ancient tombs of Egypt. Moon Knight's powers are also both human and supernatural, making the "Moon Knight" series a blend of Earth and otherworldly scenes.
Who Are the Heroes of Marvel's "Moon Knight"?
Marvel has released a somewhat elaborate cast list for the "Moon Knight" series, and we already know who will play a villain and who will play the hero. There are still some characters yet to be cast, but this is what we know of the heroes in Marvel's "Moon Knight":
---
Marc Spector:
This role will be played by Star Wars alum Oscar Isaac. Spector is a former mercenary who goes on a mission gone wrong and is thought to be dead. However, Spector is given a second chance at life courtesy of the Egyptian moon god Khonshu. This intervention by the Egyptian god fills Marc with superpowered abilities. Due to his problems with dissociative identity disorder, though, Spector struggles to correctly interpret reality, which puts him on a collision course with Khonshu. In the end, Spector is forced to turn against his master Khonshu, leading to an epic game of wits.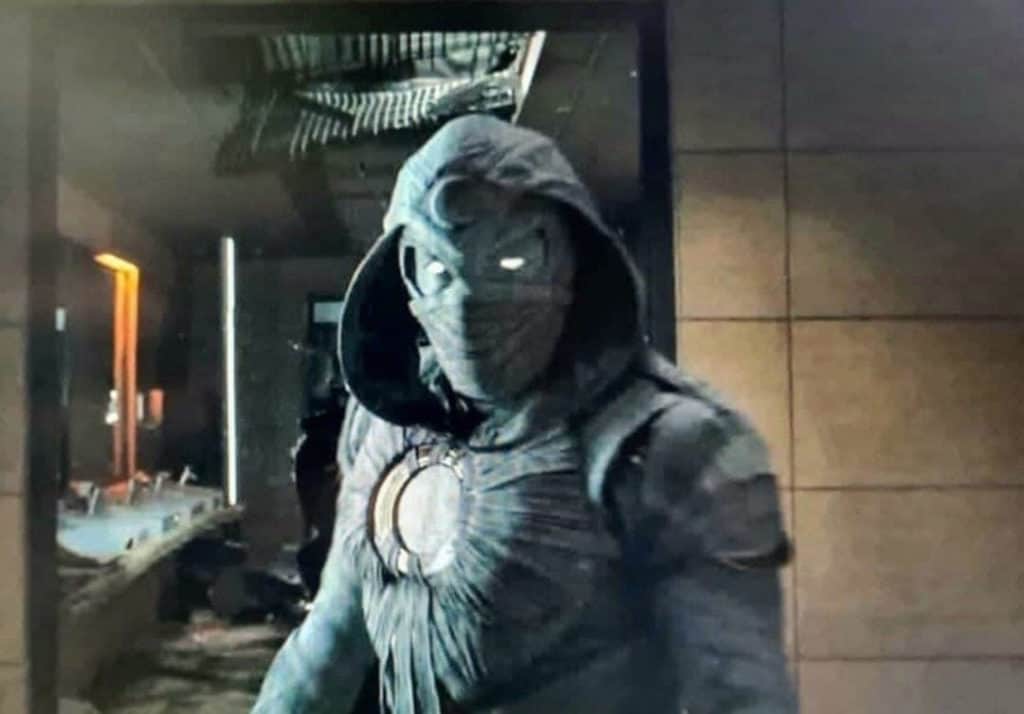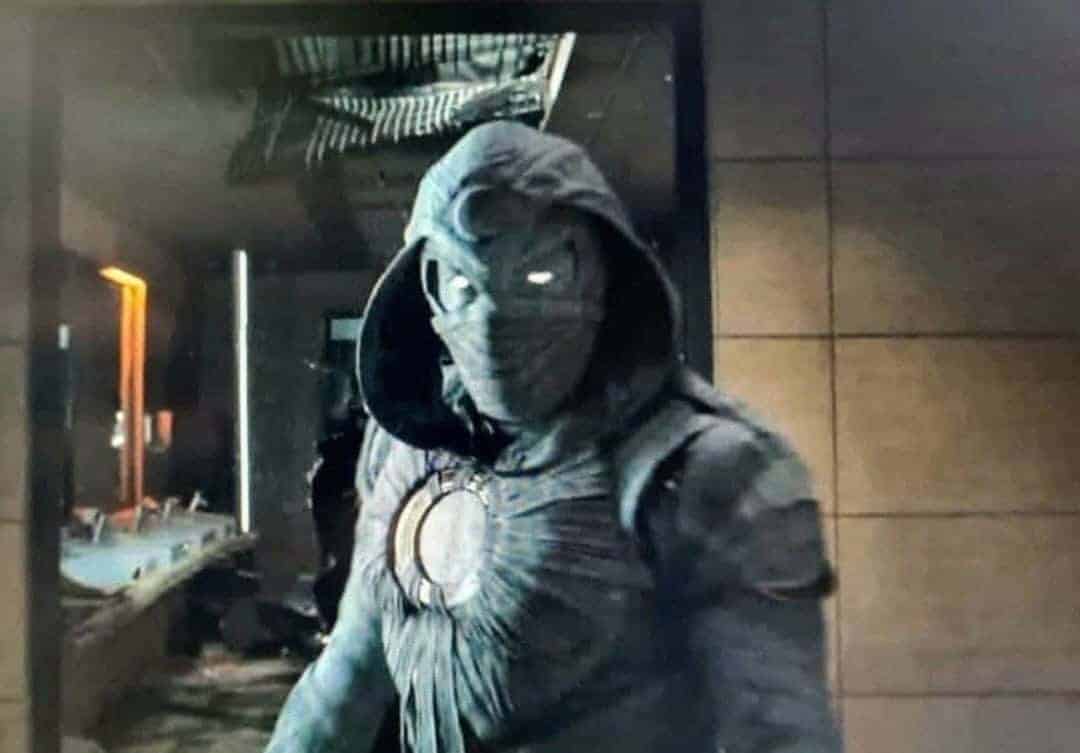 Who Are the Villains of Marvel's "Moon Knight"?
Moon Knight's villains will be many, and not all have been confirmed for the upcoming series. Here are the top villains to expect in the show:
---
Midnight Man:
Gaspard Ulliel has been cast as Midnight Man in the upcoming series. Also known as Anton Mogart, Midnight Man is best known for being a costumed thief specializing in stealing antiques. He has formed partnerships with other villains, most renowned of which is Bushman, on multiple occasions. Midnight Man's appearance in the TV series has been rumored to be quite updated from what is known in the comic book series.
---
Khonshu:
The Egyptian moon god might be remembered for launching an attack on the defenders of Earth in the latest Avengers run. Khonshu may or may not be portrayed as a force for good in the upcoming series, but he will have a huge role to play in the making of Moon Knight. It's Khonshu, after all, who gave Moon Knight a new life and superpowers, making him his agent and avatar on Earth. However, there's no guarantee that Khonshu will be the main villain to Moon Knight, but his eventual feud with his agent will make for a good hero-villain battle.
---
Sun King:
There is a very good chance that the Sun King will be the chief villain to Moon Knight. This is the role that many expect Ethan Hawke to play. Since his confirmation as part of the cast of Marvel's "Moon Knight," fans have been kept in giddy suspense as to what role Ethan Hawke will play. The Sun King, like Moon Knight, suffers from an altered perception of reality and ends up in a home for the criminally insane. During his stay in the facility, Sun King becomes fascinated with the legends of the Egyptian gods, especially the sun god Ra. Over time, he comes to take on the role of Ra's avatar and proceeds to build up an obsession with Moon Knight owing to Ra's legendary rivalry with Khonshu. The rivalry between Moon Knight and Sun God is likely to be the telling battle in the show.
---
Bushman:
Raoul Bushman is another role that Ethan Hawke might play. Bushman is remembered for leaving Marc Spector for dead before Spector's transformation to Moon Knight, courtesy of his encounter with Khonshu in an Egyptian tomb. Bushman is one Moon Knight villain without supernatural powers, but he possesses a mastery of guerilla warfare and is a great nemesis of Moon Knight.
---
Where Can You Watch Marvel's "Moon Knight"?
Marvel's "Moon Knight" is a Disney Plus original series. When it's finally released, it'll be available to watch on the Disney Plus platform.
Stay Up to Date With the Latest on "Moon Knight" From BuddyTV
You'll always get the latest news and information about the release date and production progress of Marvel's "Moon Knight" TV show right here on BuddyTV. Check back frequently for the most recent updates about when "Moon Knight" will come to your screen and for news about your favorite Marvel shows and movies.