With the 2011-2012 TV season over, we're looking back at the best in drama. Here are my 15 favorite lead actresses. 
---
#15 Callie Thorne, Necessary Roughness
After years of playing the wildly unstable Sheila on Rescue Me, Thorne easily stepped into the role of a leading lady as a tough shrink who can stand up to the football players she deals with.
---
Brennan's pregnancy gave Deschanel a chance to explore the less rational parts of her character, which was enjoyable before and after the baby was born.
---
#13 Jessica Pare, Mad Men
Pare had the hardest job on TV this season, making us not totally hate Don's new wife. Anyone who still hates her after a stellar season that saw her character grow and reveal new dimensions is just bitter, because Pare was fantastic.
---
#12 Madeleine Stowe, Revenge
No actress on TV is as good at elevating soap opera dialogue and passive aggressive threats as Stowe.
---
#11 Kyra Sedgwick, The Closer
Confronted with a lawsuit condemning her actions, Sedgwick's character had a lot more to deal with this past season and she was up to the challenge.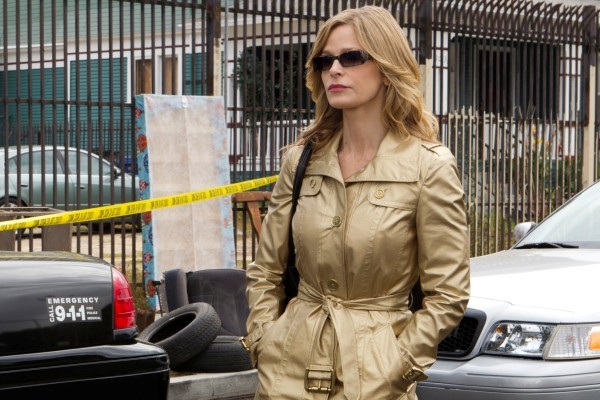 ---
#10 Katey Sagal, Sons of Anarchy
Gemma's scheming and Lady MacBeth-ian ways reached new heights as she struggled to win over her son, and Sagal was magnificent.
---
#9 Emmy Rossum, Shameless
Rossum's incredibly naked and fearless performance continues to make this show truly great.
---
#8 Elisabeth Moss, Mad Men
Peggy seemed a bit lost this season, desperately trying to find her way in a man's world, and her journey was subtle and brilliant.
---
#7 Glenn Close, Damages
In season 4 Patty went into court-ordered therapy, which only added new layers to this masterful character.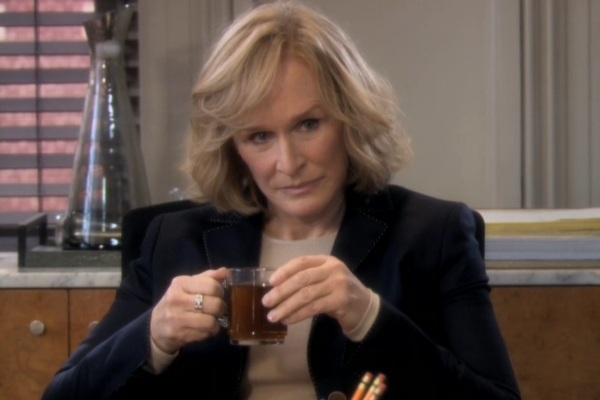 ---
#6 Stana Katic, Castle
In the aftermath of her shooting, Katic's mostly internal performance was remarkable and transcended the cliche of female detective on a procedural cop show.
---
#5 Mireille Enos, The Killing
Even when the show lost its way in season 2 and became almost too boring to watch, Enos continued to craft an unhinged and complex character.
---
#4 Emily VanCamp, Revenge
If you watched Everwood or Brothers and Sisters, you're probably used to seeing VanCamp as the sweet girl-next-door type. So it's impressive that she slid right into the role of a scheming, vengeful, bad-ass woman who destroys people's lives with glee. Her complex emotional journey as she struggled to stay detached from the men in her life made this role far more interesting than it seems at first glance.
---
#3 Anna Torv, Fringe
Anna Torv does something astounding every week. Fringe is a procedural crime drama, a hardcore sci-fi adventure, an epic love story, a psychological drama about memory and a million other things. And she plays every single one of those angles and more since she also plays Olivia's alternate universe doppelganger, a character with more differences than hair color.
---
#2 Julianna Margulies, The Good Wife
Margulies makes carrying a show look easy. Whether she's dealing with a case, her romance with Will or her family drama, Margulies makes every moment seem honest, and she manages to keep focus on her character while surrounded with the most extraordinary guest cast on all of television.
---
#1 Claire Danes, Homeland
Male or female, comedic or dramatic, I don't think there was a better acting performance this year than Danes' Carrie Mathison. A bipolar CIA analyst, her performance was so raw and real that I was always learning and discovering new things about her. It was never obvious if she was a genius on the right track or if she was genuinely delusional. Eighteen years after Danes burst onto the scene with her award-winning performance in My So-Called Life, she has proven that she's only gotten better.