January 24, 2017 marks the 38th birthday for Supernatural character Dean Winchester (played by Jensen Ackles.) In his 38 years on this planet, he's kicked a lot of ass, broken a lot of hearts and made a lot of people laugh. We can't get enough of Dean, so to celebrate this joyous day, we've rounded up 10 of our all-time favorite GIFs of Dean for your viewing pleasure. Enjoy.
5 Lessons Sam and Dean Taught Us About Never Giving up on Supernatural>>>
Dean shares a birthday with not only the wife of Eric Kripke (creator of Supernatural), but Jessica Moore, Sam's first love, too. Kripke took to Twitter to wish all three a happy birthday:
Happy Bday to #DeanWinchester, #JessicaMoore & most of all, my lovely wife. I gave them her bday to say 'I love you.' #spn @JensenAckles

— Eric Kripke (@therealKripke) January 24, 2017
Jensen Ackles himself thanked Kripke for creating a character he adores so much, and wished Dean a happy birthday too:
Thank you @therealKripke for creating the best imaginary friend I have ever known. #HappyBirthdayDeanWinchester https://t.co/sTGtVea01W

— Jensen Ackles (@JensenAckles) January 24, 2017
At long last, let's get to some of the best Dean Winchester GIFs the internet has to offer:
1. His Sexy Pout
2. The Astute Self-Awareness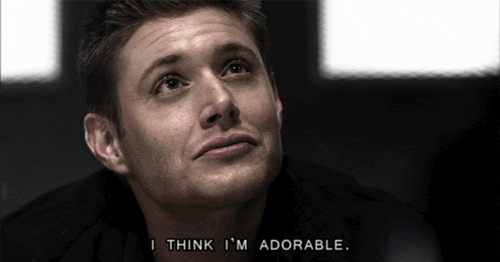 3. His Love of Food
4. So Good, It Should Be a Shampoo Commercial
5. The Winchesters' Shocked Face
6 TV Shows That Deserve Prequel Stories>>>
6. That Adorable Smile
7. Rocking Out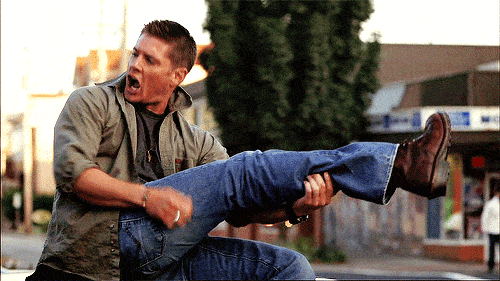 8. His Rightful Spot in the Impala
9. Being a Scared Little Baby
10. Sexy and Dorky All at Once
Supernatural Star Jensen Ackles Debuts Photo of New Twins Zeppelin and Arrow>>>
Happy birthday, Dean Winchester. Since you'll probably never die, here's to 100 more.
Which is your favorite GIF of Dean? Let us know in the comments below!
Supernatural season 12 returns Thursday, January 26 at 8/7c on The CW. Want more news? Like our Facebook page.
(Image courtesy of The CW)