Scream is an iconic horror franchise that continues to captivate viewers with its intricate storylines, subversive humor, and signature slasher scenarios. Now it's easier than ever to sink your teeth into Scream's gripping world because we've assembled all the Scream movies in one place—in order!
As the latest installment of Scream was released in 2022, it is clear that this franchise has become a significant player in horror film culture.
Undeniably, some entries in the Scream movie franchise are superior to others, but they all successfully pushed boundaries and experimented with genre conventions. The series sparked heated debates among fans for its bold decision not to feature the iconic Ghostface mask – a staple of prior films – or make any direct ties to previous movies.
The incredible film series created by Kevin Williamson, who wrote the first two and the fourth films, has earned an astounding $740 million in box-office receipts worldwide!
Whether you're a devoted devotee revisiting your beloved fandom or an enthusiastic newbie exploring the phenomenon – you may marvel at where to begin.
All the Scream Movies in Order
Scream (1996)
Scream 2 (1997)
Scream 3 (2000)
Scream 4 (2011)
Scream (2022 film)
Scream VI (2023)
Scream (1996)
In 1996, the pioneering horror movie "Scream" was released to critical acclaim and spawned a franchise. Directed by Wes Craven and featuring an exemplary cast including Neve Campbell, David Arquette, Courteney Cox, Matthew Lillard, and Rose McGowan – this slasher film took audiences on a thrilling ride that has since become a timeless classic.
The first Scream movie follows Sidney Prescott, a high school student from Woodsboro, California, and her friends, who become the targets of an enigmatic killer wearing a Halloween costume. With Scream, the creators sought to mock and subvert the popular horror tropes used in movies such as Halloween and A Nightmare On Elm Street.
What separated this film from its predecessors was how self-aware it was, with characters who discussed these conventions instead of simply following them.
Audiences and critics alike acclaimed the film, which became a worldwide financial hit with an impressive $173 million at the box office—earning more than any other slasher movie until 2018's Halloween. Such success warranted numerous awards nominations, a testament to its quality.
This is the perfect starting point for the Scream movie series if you want to watch a classic.
Scream 2 (1997)
"Scream 2", the 1997 American slasher film directed by Wes Craven and penned by Kevin Williamson, is this popular franchise's second installment. An ensemble cast including Neve Campbell, David Arquette, Courteney Cox, Sarah Michelle Gellar, and more bring their remarkable talent to life in this gory classic!
On December 12, 1997, less than a year after the release of the first film, Dimension Films released Scream 2, the second installment in the thrilling franchise. In this sequel, set two years after Woodsboro massacre survivor Sidney Prescott's (Campbell) initial experiences with Ghostface killer lies an even more nerve-wracking adventure at Ohio's fictional Windsor College. They are targeted by yet another copycat murderer donning Ghostface as their disguise.
"Scream 2" builds upon its predecessor by blending genres of violence, humor, and satire – all while making fun of the stereotypical qualities commonly found in film sequels. This cinematic masterpiece offers an intriguing take on a classic "whodunit" mystery that will leave you guessing!
"Scream 2" was massively successful, making $172 million at the box office and receiving praise from critics who claimed it may have been better than its predecessor. Marco Beltrami's score of this film earned him high appreciation; he managed to bring out original musical themes previously established in Scream through his music. Neve Campbell was awarded Best Female Performance at MTV Movie Award for her role in this movie!
If you have watched the first part, you can't miss out on the second one, as it could become your favorite scary movie.
Scream 3 (2000)
Three years after the events of Scream 2, Neve Campbell's character Sidney Prescott withdraws from society only to be lured back into Hollywood when another Ghostface killer starts murdering individuals associated with Stab 3 – a movie within a movie. Wes Craven wrote and directed this American slasher film starring David Arquette, Courteney Cox, Parker Posey, and Patrick Warburton, which marks the third installment in the top-rated Scream franchise—initially believed to be its final chapter until it was revived in 2011 for its follow-up: Scream 4!
In Scream 3, the traditional slasher aesthetic is blended with aspects of comedy and mystery. It also makes fun of movie trilogies' cliches. Compared to its predecessors, this installment has a heavier focus on comedic components due to increased attention toward violent media content in the wake of the Columbine High School massacre.
Despite mixed reviews, the film still managed to make a total of $162 million in revenue globally with only an investment of $40 million – displaying its undeniable success. However, it is often referred to as the weakest installment of the original trilogy series.
If you liked the first two films and want to get the whole experience, Scream 3 is a must-watch!
Scream 4 (2011)
After a decade's wait, Wes Craven and Kevin Williamson team up once more to bring us this timeless classic–featuring the beloved cast of Neve Campbell, David Arquette, Courteney Cox, Emma Roberts, Hayden Panettiere, and Anthony Anderson.
On the fifteenth anniversary of the notorious Woodsboro murders, Sidney Prescott returns home to find Ghostface has struck again. The fourth installment (Scream 4)- stylized as SCRE4M – follows a new string of killings at her former alma mater: Woodsboro High School.
Like its predecessors, "Scream 4" artfully blends the violence of slasher films with aspects of black comedy and detective mystery to mirthfully mock film remakes. Moreover, this movie delivers a compelling commentary on our reliance on social media and our yearning for internet fame.
Although critics were divided in opinion, most praised the film for its stellar performances, entertaining direction, and wry humor. Despite some pointing out the movie's lack of scares as a negative point, many still believed it to be an upgrade from its predecessor; such views have only improved since then – primarily due to its insightful observations on social media's influence on our lives.
Scream 4, the last movie to be directed by Craven before his passing in 2015, earned a total of $97 million worldwide, despite its modest budget of only $40 million. Unfortunately, it became the least financially successful installment within the Scream franchise.
Scream (2022 film)
Twenty-five years after the original Woodsboro brutal murders shocked the city, "Scream 2022" follows a new generation of teenagers connected to the initial killing spree and targeted by another Ghostface. The fifth film combines slasher violence and black comedy with an intriguing mystery to satirize Hollywood's obsession with reboots and legacy sequels. It also offers insight into horror fan culture – particularly concerning how it views classic slashers versus more 'elevated' films.
On January 14, 2022, Scream captivated audiences and critics alike when it was released in the United States by Paramount Pictures. The film earned a massive $140 million worldwide, as well as glowing reviews for its miraculous ability to honor Craven's legacy while offering meaningful commentary on horror films–some even going so far as to call it the best of all the sequels!
Scream VI (2023)
In February of 2022, an announcement came through that further delighted fans: a sequel titled Scream VI is set for release in March 2023.
Matt Bettinelli-Olpin and Tyler Gillett, under the writing of James Vanderbilt and Guy Busick, direct this remake of the American slasher movie Scream 5–the first in its franchise not directed by Wes Craven. The cast comprises many talented actors, including Melissa Barrera, Kyle Gallner, Mason Gooding, Mikey Madison, Dylan Minnette, Jenna Ortega, and Jack Quaid.
These highly appreciated horror sequels to 2011's Scream 4 have already been hailed as a must-see for any horror fan!
If you are a fan of horror movies, then the Scream franchise is to be noticed. Start at the beginning and watch each movie in order to see how this legendary slasher series has evolved. From its original inception in 1996 to its newest offering in 2022, there's something for everyone in these bone-chilling films!
FAQs about Scream Movies
How many scream movies are there?
There are five Scream movies in total, the original was released in 1996, followed by Scream 2 (1997), Scream 3 (2000), Scream 4 (2011), and Scream (2022). A sixth movie, Scream VI, will be released this year.
Is there any scream TV series cast?
Yes, there is a TV series inspired by the films. In 2015, MTV debuted "Scream," which follows a group of teens in a small town targeted by a killer known as the Ghostface Killer. The show lasted for three seasons and was met with mixed reviews by critics; fans of the original films enjoyed the series, as it captured the spirit of the movies while exploring more profound themes.
More BuddyTV Movie Suggestions
Looking for more great horror movie suggestions from BuddyTV? Check out our following articles: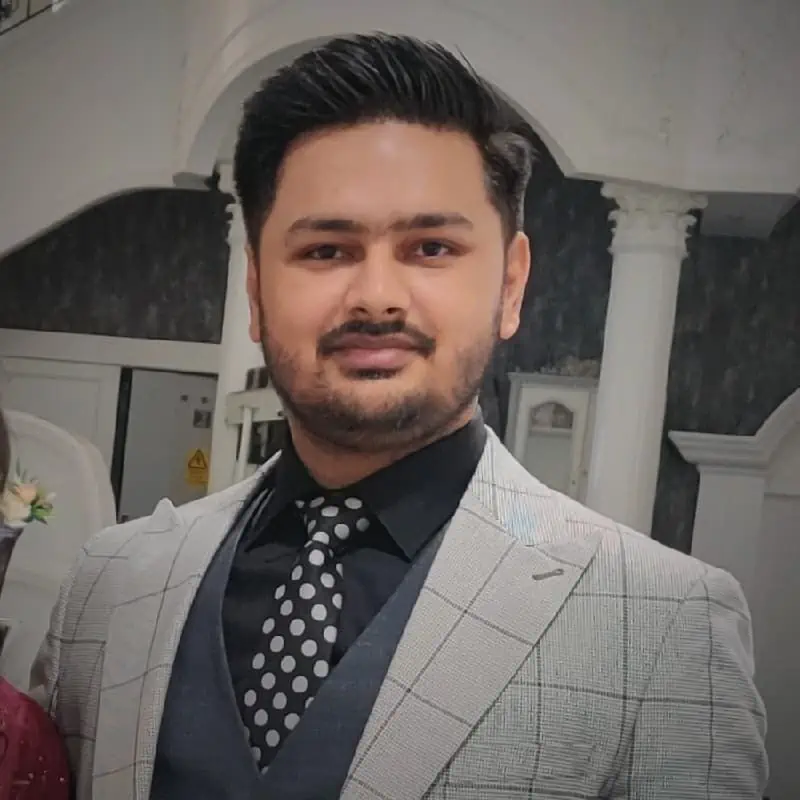 Senior Writer at BuddyTV | Experienced Writer and Graphics Designer