Not everyone fancies the idea of staying indoors and streaming their favorite movies. Some of us like oversized silver screens, super amplified sounds, and a dark room to enjoy our favorite movies and actors. The experience is immersive and often memorable when enjoyed by a romantic other or family. Whatever your plans for the summer are, we hope you've got some time to go to the movies and enjoy your favorite titles.
Related: 10 Best New Movies to Stream in July 2023
This July, we have compiled a list of the top 10 most popular movies in theaters. And there are some blockbusters in the mix. We have no doubt you are in for a remarkable cinema experience this summer.
10

'Elemental' (2023)
IMDb: 7.1/10 19K | Popularity: 18 | Metascore: 58
Duration: 1h 41m | Genres: Animation, Adventure, Comedy | Director: Peter Sohn
Cast: Leah Lewis, Mamoudou Athie, Ronnie Del Carmen
First, on this list of most popular movies in theaters this July is the animated movie "Elemental," as directed by Peter Sohn. The adventure comedy combines Leah Lewis and Mamoudou Athie as the dynamic lead voices behind Ember and Wade.
Related: 10 Best Animated Shows of All Time, Ranked by Viewers
This epic tale takes us on a thrilling adventure through a vibrant city where inhabitants with powers over fire, water, land, and air coexist. Ember, a passionate and fiery individual, unexpectedly crosses paths with Wade, a laid-back, easygoing soul.
Together, they embark on a remarkable journey that unveils a surprising truth: their shared essence goes beyond what meets the eye. Prepare for an electrifying cinematic experience as Ember and Wade discover just how much they truly resonate with each other beyond the boundaries of their elemental differences.
9

'Guardians of the Galaxy Vol. 3' (2023)
IMDb: 8.1/10 199K | Popularity: 15 | Top 250: #207 | Metascore: 64
Duration: 2h 30m | Genres: Action, Adventure, Comedy | Director: James Gunn
Cast: Chris Pratt, Chukwudi Iwuji, Bradley Cooper
In this exhilarating third installment, you're in the cinema beside Peter Quill, also known as Star-Lord, as he confronts the gut-wrenching void left by Gamora's departure. But fear not! Our fearless leader gathers the gang together once again, and this time they're on a mission to protect the entire universe, including one of their own.
The fate of our treasured Guardians hangs in the balance as they confront a make-or-break scenario where failure could end their heroic journey. Brace yourself for non-stop action, hilarious banter, and mind-blowing cosmic battles. Will they triumph over the forces of evil? The Guardians must unite their strengths and go all out to conquer the most formidable challenge they've ever encountered.
Where better to watch this action adventure than in the theaters?
8

'Insidious: The Red Door' (2023)
IMDb: 6.1/10 5.5K | Popularity: 12 | Metascore: 45
Duration: 1h 47m | Genres: Horror, Mystery, Thriller | Director: Patrick Wilson
Cast: Ty Simpkins, Patrick Wilson, Rose Byrne
We have seen "Insidious' ' chapters 1 to 4, a tale of the Lamberts and their tormenting experience with the demons from the realm known as The Further. In this fifth installment, the Lamberts take a daring plunge into the treacherous depths of The Further. This time, they aim to confront their inner demons head-on and achieve a final and lasting resolution.
It's all mystery and horror from start to finish. So heads up, you might want to watch this in the company of someone.
7

'The Flash' (2023)
IMDb: 7.2/10 85K | Popularity: 9 | Metascore: 56
Duration: 2h 24m | Genres: Action, Adventure, Fantasy | Director: Andy Muschietti
Cast: Ezra Miller, Michael Keaton, Sasha Calle
As fate would have it, a lightning bolt strikes Barry Allen, granting him an extraordinary gift known as the Speed Force. With this newfound power coursing through his veins, Barry ventures into the past to change his tragic history and rescue his mother. Little does he know that altering the timeline creates a perilous reality devoid of heroes, where General Zod emerges again.
Now faced with the daunting task of vanquishing General Zod, Barry's last hope lies in the capable hands of a retired Batman, another version of himself, and a captive Kryptonian. Together, they must unite their strengths and unlock their potential to restore balance and bring forth a world where heroes can thrive once more. The universe's future is at stake as this fearless squad takes on an epic showdown against impossible odds.
6

'Mission: Impossible – Dead Reckoning Part One' (2023)
IMDb: 8.3/10 5.7K | Popularity: 8 | Metascore: 81
Duration: 2h 43m | Genres: Action, Adventure, Thriller | Director: Christopher McQuarrie
Cast: Tom Cruise, Hayley Atwell, Ving Rhames
The "Mission Impossible" franchise has given us a lot of blockbusters over the years, the last one being "Mission Impossible: Fallout." The franchise is here again with a seventh entry; "Dead Reckoning Part One." Ethan Hunt and his skilled IMF team embark on a mission of utmost urgency. Racing against time, they must locate a dangerous weapon before it lands in the clutches of evil forces.
Related: Incredible Tom Cruise Stunts: His Best Own Stunts
Tom Cruise reprises his role as Ethan Hunt, and he delivers a stellar performance. "Mission: Impossible – Dead Reckoning Part One" is currently rated 8.3 out of 10 on IMDb.
5

'Spider-Man: Across the Spider-Verse' (2023)
IMDb: 8.9/10 176K | Popularity: 7 | Top 250: #13 | Metascore: 86
Duration: 2h 20m | Genres: Animation, Action, Adventure | Director: Kemp Powers, Justin K. Thompson, Joaquim Dos Santos
Cast: Shameik Moore, Hailee Steinfeld, Brian Tyree Henry
Although released on June 2, 2023, "Spider-Man: Across the Spider-Verse" currently ranks top among every series released. This animated action-adventure has an impressive 8.9 rating on IMDb!
Related: 10 Best Adventure Movies of All Time, Ranked by Viewers
Miles Morales is back and ready for thrilling action in the next Spider-Verse installment! This time, our friendly neighborhood Spider-Man from Brooklyn goes on a mind-bending expedition, where he'll traverse through different dimensions, setting the stage for an unforgettable adventure. Miles teams up with Gwen Stacy and a fresh squad of Spider-Folks, and together, they face off against a villain who's more potent than any adversary they've ever faced. Get ready to experience the ultimate showdown as you dive into this epic battle alongside Miles and his newfound team. It's going to be a wild ride!
4

'Asteroid City' (2023)
IMDb: 7.1/10 29K | Popularity: 6 | Metascore: 73
Duration: 1h 45m | Genres: Comedy, Drama, Romance | Director: Wes Anderson
Cast: Jason Schwartzman, Scarlett Johansson, Tom Hanks
Step into a retro-futuristic version of the 1950s as a TV host introduces you to a televised show called "Asteroid City," a play created by the renowned playwright Conrad Earp. In this exciting production, a youth astronomy convention takes place in a fictional desert town with the same name. Prepare for a visual treat as the play unfolds with vivid colors and a widescreen display while the television special is presented in classic black-and-white.
Related: 10 Best Tom Hanks Movies, Ranked by Viewers
As the story goes, war photojournalist Augie Steenbeck, accompanied by his clever teenage son Woodrow and his three younger daughters, arrives early at the Junior Stargazer convention. Little do they know that the extraordinary events that unfold in Asteroid City will forever shake Augie's perception of the world. Wes Anderson, the talented filmmaker, took on multiple roles as the writer, director, and producer of this delightful comedy-drama.
3

'No Hard Feelings' (2023)
IMDb: 6.8/10 17K | Popularity: 4 | Metascore: 59
Duration: 1h 43m | Genres: Comedy, Romance | Director: Gene Stupnitsky
Cast: Jennifer Lawrence, Andrew Barth Feldman, Laura Benanti
Check out this crazy scenario! Maddie Barker, played by the amazing Jennifer Lawrence, is desperate to solve her money problems. So, she comes across this exciting job offer: super-rich parents who want someone to "date" their shy 19-year-old son, Percy, portrayed by the talented Andrew Barth Feldman. They plan to help Percy become more outgoing before heading to college. Sounds simple, right?
Well, hold on tight because things get seriously awkward! Percy turns out to be way more challenging than Maddie bargained for. Time is ticking away, with everything she's ever worked for at stake if she fails. Join Maddie as she dives into this hilarious and chaotic adventure, trying to bring Percy out of his shell before it's too late.
2

'Sound of Freedom' (2023)
IMDb: 8.7/10 12K | Popularity: 2 | Metascore: 60
Duration: 2h 11m | Genres: Action, Biography, Drama | Director: Alejandro Monteverde
Cast: Jim Caviezel, Bill Camp, Cristal Aparicio
Inspired by a true story, "Sounds of Freedom" is a gripping film that uncovers the shadows of even the most sinister corners. A federal agent rescues a young boy from a heartless child trafficking gang but soon discovers that the boy's sister and several other girls remain trapped in the clutches of evil.
With time slipping away, this brave agent throws caution to the wind, leaving his job behind and venturing deep into the dense jungles of Colombia. Placing his life in jeopardy, he dares it all, determined to rescue these innocent souls from a fate more terrifying than death. Even when everything seems bleak, this film shows us the enduring power of hope.
1

'Indiana Jones and the Dial of Destiny' (2023)
IMDb: 6.9/10 59K | Popularity: 1 | Metascore: 57
Duration: 2h 34m | Genres: Action, Adventure | Director: James Mangold
Cast: Harrison Ford, Phoebe Waller-Bridge, Antonio Banderas
The legendary Indiana Jones (Harrison Ford) returns in this fifth installment. In this fresh era, as retirement looms, Indy grapples with the challenge of blending into a world that appears to have surpassed him.
Related: 10 Best Harrison Ford Movies, Ranked by Viewers
However, when a familiar evil resurfaces through the reappearance of an old adversary, Indy must grab his hat and snatch up his whip once again. His mission: to ensure that a valuable and potent ancient relic remains out of the clutches of those with ill intentions.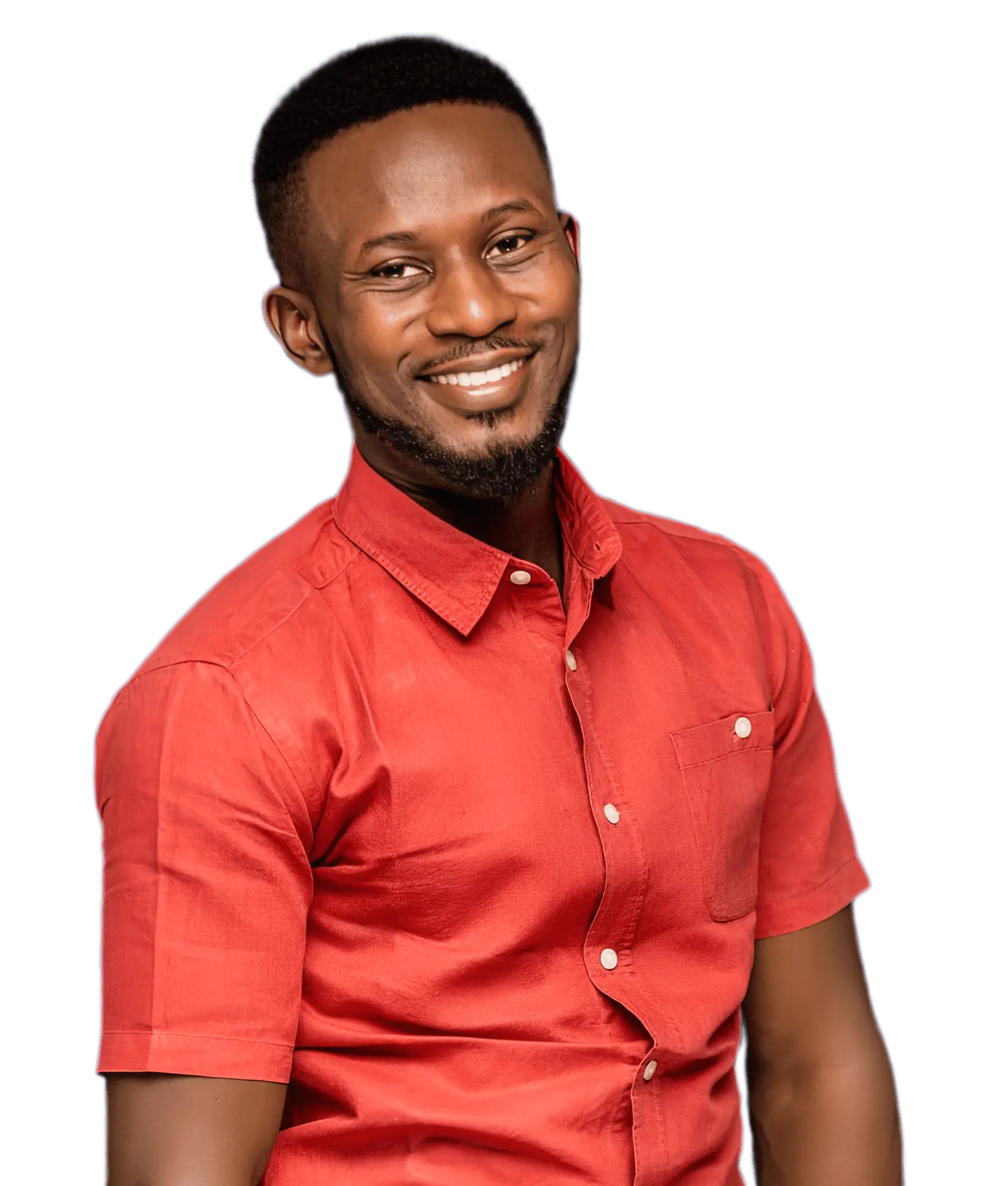 Professional SEO writer & editor with 8+ years of print journalism and writing experience across different platforms — blogs, website, eBooks and social media. His writing experience also cuts across industries like IT, fashion, education management, real estate, consulting and entertainment.