When discussing the most beloved actors in Hollywood, several prominent names often come to mind.
Clint Eastwood reigns as the iconic figure of Western classics, while Al Pacino stands tall as a legend of dramatic films.
Additionally, Jim Carrey shines brightly as an unparalleled comedy icon.
However, when it comes to effortlessly navigating humor and drama, one name resonates as America's most relatable performer—Tom Hanks.
With his endearing charm and remarkable versatility, Hanks has captured the hearts of audiences worldwide.
Referred to as "America's Dad" or "Mr. Nice Guy," Hanks has earned a reputation for embodying solid, dependable characters that exude trustworthiness.
Yet, his career extends far beyond a single typecast.
Throughout his illustrious journey, Hanks has ventured into a multitude of phases, surprising us with portrayals of peculiar, daring, and occasionally unlikable characters that challenge our perception of him.
In the 1980s, Hanks delighted audiences with his comedic brilliance, demonstrating that being charming, romantic, and hilariously exasperated is no easy feat.
While comedy sometimes stands in the shadow of its dramatic counterparts, we refuse to discount the immense talent Hanks showcased during different eras.
Today, we bring you an exclusive compilation of the ten best Tom Hanks movies. This collection showcases his incredible range and undeniable talent.
Prepare to witness his transformations — from the party dude of "Bachelor Party" to the romantic lead of "Sleepless in Seattle." From the war hero of "Saving Private Ryan" to the fascinating array of characters he masterfully portrays in "Cloud Atlas."
Each film on this list is a reminder of why Hanks remains an enduring favorite among audiences of all generations.
10

Apollo 13 (1995)
IMDb: 7.7/10 303K | Popularity: 634 | Metascore: 77
At no 10, we embark on an exhilarating journey in the epic space adventure "Apollo 13." Tom Hanks delivers one of his most captivating performances yet.
Hanks portrays Jim Lovell, the mission commander of the ill-fated Apollo 13 lunar expedition.
In an intriguing tale of survival, you witness Hanks's sheer determination and resourcefulness as he leads the crew through the challenges of a near-disastrous mission.
As Lovell, Hanks captures the essence of a real-life hero.
Characteristically, he showcases his ability to captivate audiences with his authenticity and depth.
"Apollo 13" is undoubtedly one of the best Tom Hanks movies, immersing you in a riveting true story of resilience and ingenuity.
9

Captain Phillips (2013)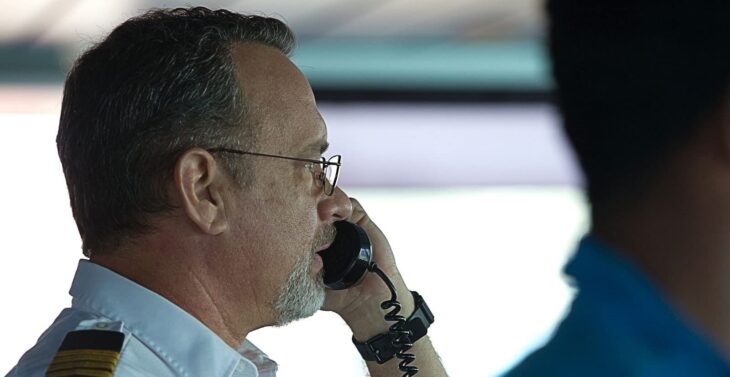 IMDb: 7.8/10 473K | Popularity: 1454 | Metascore: 82
"Captain Phillips" is a captivating maritime journey.
Tom Hanks shines in one of his finest roles.
As the courageous Captain Richard Phillips, Hanks delivers an impressive performance — one that leaves you spellbound.
Brace yourself for a thrilling ride as Phillips faces off against Somali pirates, navigating through intense and heart-stopping moments.
With Hanks in the lead role, buckle up and get ready for an exhilarating ride.
You'll be fully immersed in the raw emotions of this high-stakes drama.
"Captain Phillips" stands tall among the best Tom Hanks movies, showcasing his remarkable talent and making it a must-watch for all cinema enthusiasts.
8

Cast Away (2000)
IMDb: 7.8/10 609K | Popularity: 1142 | Metascore: 73
Taking the eighth spot on our list of the best Tom Hanks movies, we have the unforgettable "Cast Away." Brace yourself for this breathtaking survival tale, where Hanks steps into the shoes of Chuck Noland, the central character.
Noland is a FedEx executive stranded on a deserted island after a plane crash.
Faced with the ultimate test of survival, he must draw upon his inner strength and unwavering resilience to navigate the harsh realities of isolation.
Hanks' character grapples with loneliness, resourcefulness, and an unyielding desire to return to civilization.
The actor immerses himself in the character's emotional journey in a very alluring manner.
Also, "Cast Away" showcases Hanks's exceptional acting range and his ability to command the screen even without dialogue.
As the story unfolds, a deep connection to Chuck Noland's struggle will gradually envelop you, making you root for him every step of the way.
Hanks's portrayal of the character is inspiring, displaying the can-do spirit of a man determined to survive against all odds.
7

Toy Story 2 (1999)
IMDb: 7.9/10 596K | Popularity: 2136 | Metascore: 88
In "Toy Story 2," the adventure continues. Tom Hanks reprises his role as Woody.
This time, Woody finds himself in a dangerous situation.
Related: 10 Best Animated Shows of All Time, Ranked by Viewers
Our beloved cowboy doll is unexpectedly stolen from his cozy home by the toy dealer, Al McWhiggin.
Now, it's up to Buzz Lightyear and the gang to rally together and embark on a thrilling rescue mission.
As the story unfolds, Woody's loyalty, wit, and determination shine through, captivating both kids and adults alike.
Tom Hanks brings his signature charm and voice talents to portray Woody, delivering a performance that solidifies "Toy Story 2" as one of the best Tom Hanks movies.
Get ready for an exciting journey filled with laughter, heartfelt moments, and the timeless magic of Pixar animation.
6

Catch Me If You Can (2002)
IMDb: 8.1/10 1M | Popularity: 436 | Top 250: #173 | Metascore: 75
In "Catch Me If You Can," you are taken on a captivating ride, following the story of Frank Abagnale Jr., a young and skilled forger brilliantly played by Leonardo DiCaprio.
With his knack for deception, Frank manages to pass himself off as a doctor, lawyer, and even pilot.
Enter FBI agent Carl Hanratty, portrayed by the incomparable Tom Hanks, who becomes utterly fixated on apprehending this elusive con artist.
As the relentless pursuit unfolds, Carl matches wits with Frank in a thrilling battle of cunning and determination.
However, amidst their adversarial relationship, begrudging respect gradually takes root between the two.
The film takes you on a captivating journey filled with deception, ambition, and ultimately, redemption.
In one of his best performances, Tom Hanks brings Carl Hanratty to life with his trademark charm and impeccable acting skills.
With every scene, Hanks effortlessly embodies the relentless drive and determination of the FBI agent, drawing you deeper into the captivating narrative.
You'll find yourself rooting for Carl as he tirelessly chases after Frank in this exhilarating cat-and-mouse game.
Hanks' portrayal of Carl Hanratty adds depth and complexity to the film, cementing its spot among the best Tom Hanks movies.
5

Toy Story 3 (2010)
IMDb: 8.3/10 855K | Popularity: 1577 | Top 250: #87 | Metascore: 92
In "Toy Story 3" (2010), you reunite with Woody, Buzz, and the whole gang after a whopping 11 years.
This Walt Disney special brings Tom Hanks back to reprise his iconic role as Woody, the beloved cowboy doll.
The story follows our loyal toys as their owner, Andy, prepares to leave for college.
But things take an unexpected turn when they find themselves in a daycare center, overrun by unruly little tots with sticky fingers who don't exactly play nice.
With a "best Tom Hanks movies" level of teamwork, it's a case of all for one and one for all as Woody and his toy comrades join forces with Barbie's counterpart Ken, a thespian hedgehog named Mr.
Pricklepants, and a pink, strawberry-scented teddy bear named Lots-o'-Huggin' Bear.
Together, they hatch an ingenious plan for their great escape.
In this heartwarming adventure, Hanks's portrayal of Woody captures the essence of loyalty, determination, and a dash of cowboy charm.
As Woody leads his toy friends through the ups and downs of their daring escape, Hanks's voice work brings a sense of authenticity and emotional depth to the beloved character.
"Toy Story 3" not only reunites us with cherished childhood toys but also reminds us of the enduring magic and friendship that these characters embody.
With Hanks's exceptional performance, the film takes its place among the best Tom Hanks movies, showcasing his ability to bring beloved characters to life with warmth and charisma.
4

Toy Story (1995)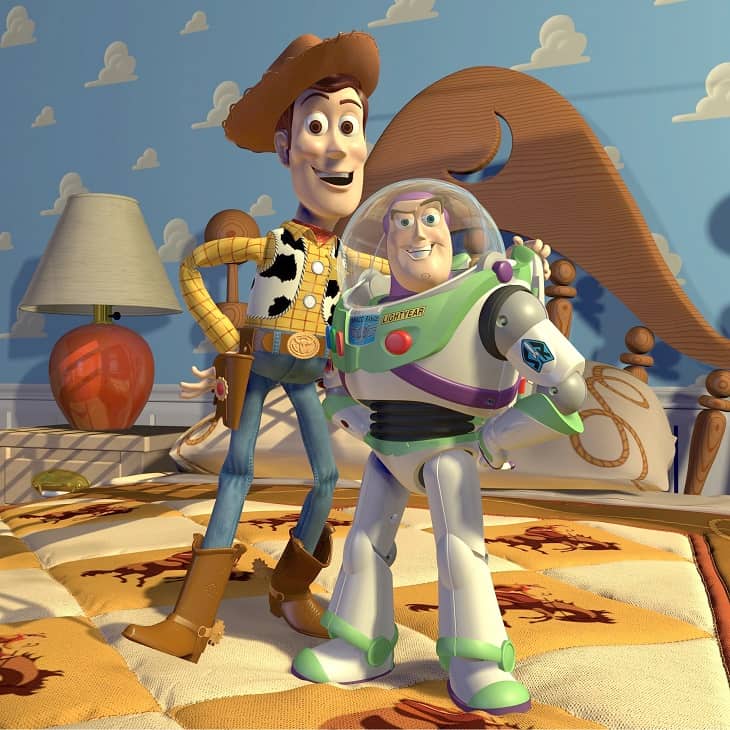 IMDb: 8.3/10 1M | Popularity: 598 | Top 250: #74 | Metascore: 96
As we mentioned before, one of the remarkable strengths of Tom Hanks is his incredible versatility in effortlessly fitting into a wide array of roles.
In "Toy Story," you get to meet his toy version in an unforgettable adventure with Woody, Buzz Lightyear, and a lovable gang of toys.
Tom Hanks delivers a memorable performance as the voice of Woody, a charismatic cowboy doll and the beloved leader of the toy clan.
As Woody, Hanks effortlessly infuses the character with a delightful mix of wit, charm, and heartfelt emotion, instantly making him a beloved figure in one of the best Tom Hanks movies ever made.
You'll be captivated by Woody's journey as he navigates friendship, loyalty, and the challenges of change in this timeless animated classic.
Get ready for a rollercoaster of emotions and laughter as Hanks brings Woody to life — like no one else can.
3

The Green Mile (1999)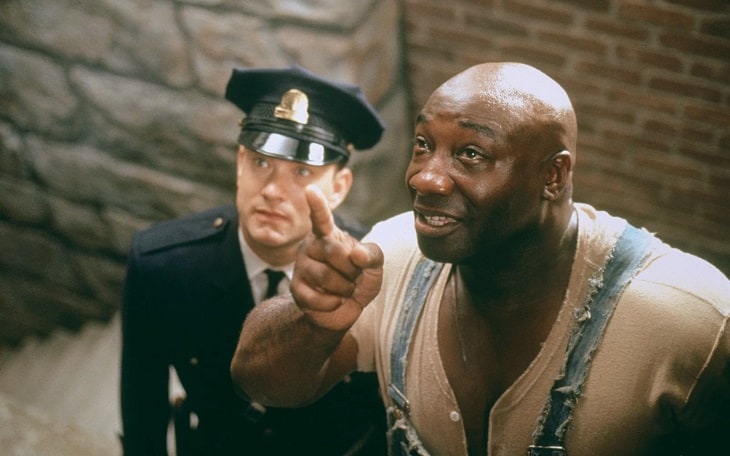 IMDb: 8.6/10 1.3M | Popularity: 156 | Top 250: #27 | Metascore: 61
"The Green Mile" draws inspiration from Stephen King's captivating novel.
In this epic crime drama, Tom Hanks portrays Paul Edgecomb, a compassionate corrections officer during the U.S. Great Depression.
As you witness the unfolding of supernatural events, your curiosity deepens.
It all begins when an enigmatic inmate, played by Michael Clarke Duncan, arrives at the facility.
As you set out to watch this film, prepare to be captivated by a world that seamlessly weaves together elements of mystery and wonder.
It is a world where these elements collide with the harsh realities of life on death row.
As Paul, Hanks skillfully embodies the conflicted emotions and moral dilemmas faced by a man touched by extraordinary forces.
It's no surprise that viewers rank "The Green Mile" as one of the best displays from the actor.
2

Saving Private Ryan (1998)
IMDb: 8.6/10 1.4M | Popularity: 291 | Top 250: #23 | Metascore: 91
Prepare to be thrust into the heart of chaos as you witness the Allied invasion of Normandy on 6 June 1944 in "Saving Private Ryan." Tom Hanks stars as Cpt. Miller, the leader of the 2nd Ranger Battalion, fought fiercely to secure a beachhead.
Amidst the relentless battle, tragedy strikes when two brothers are killed in action.
But that's not all — their brother had also been killed earlier in Guinea,
Mrs. Ryan, their mother, is about to receive three devastating grave telegrams in a single day.
The weight of this loss reaches even the United States Army Chief of Staff, George C. Marshall.
Related: 10 Best War Movies of All Time, Ranked by Viewers
Determined to alleviate some of Mrs. Ryan's grief, he discovers a glimmer of hope — a fourth brother, Private James Ryan (Matt Damon), still fighting on the front lines.
Marshall makes a bold decision: he orders Cpt. Miller and a select group of 2nd Rangers embark on a dangerous mission to find and bring Private Ryan back home to his mother.
Tom Hanks's portrayal of Cpt. Miller shines as a beacon of leadership and resilience amidst the brutalities of war.
With every scene, Hanks effortlessly captures the essence of a determined and compassionate officer.
His performance showcases his unwavering commitment to duty and the unwavering bonds of brotherhood.
As the mission unfolds, Cpt. Miller and his team face unimaginable challenges, both physical and emotional.
"Saving Private Ryan" portrays the harrowing realities of combat and the unbreakable bonds forged amidst adversity. It stands as one of the best Tom Hanks movies. His portrayal of Cpt. Miller again proves that he is a true cinematic icon.
1

Forrest Gump (1994)
IMDb: 8.8/10 2.1M | Popularity: 236 | Top 250: #11 | Metascore: 82
There's no better film to top this countdown than the movie that earned Tom Hanks another Oscar for Best Actor.
Witness history as it unfolds before you. The presidencies of Kennedy and Johnson, the Vietnam War, and the infamous Watergate scandal — are all seen through Forrest's unique perspective.
His singular desire? To reunite with his childhood sweetheart, Jenny, capturing hearts along the way.
Tom Hanks delivers an unforgettable performance in this timeless classic, securing its top spot among the best Tom Hanks movies.
"Forrest Gump" is an extraordinary film that showcases Hanks's incredible talent. It also reminds us of the enduring power of love and resilience.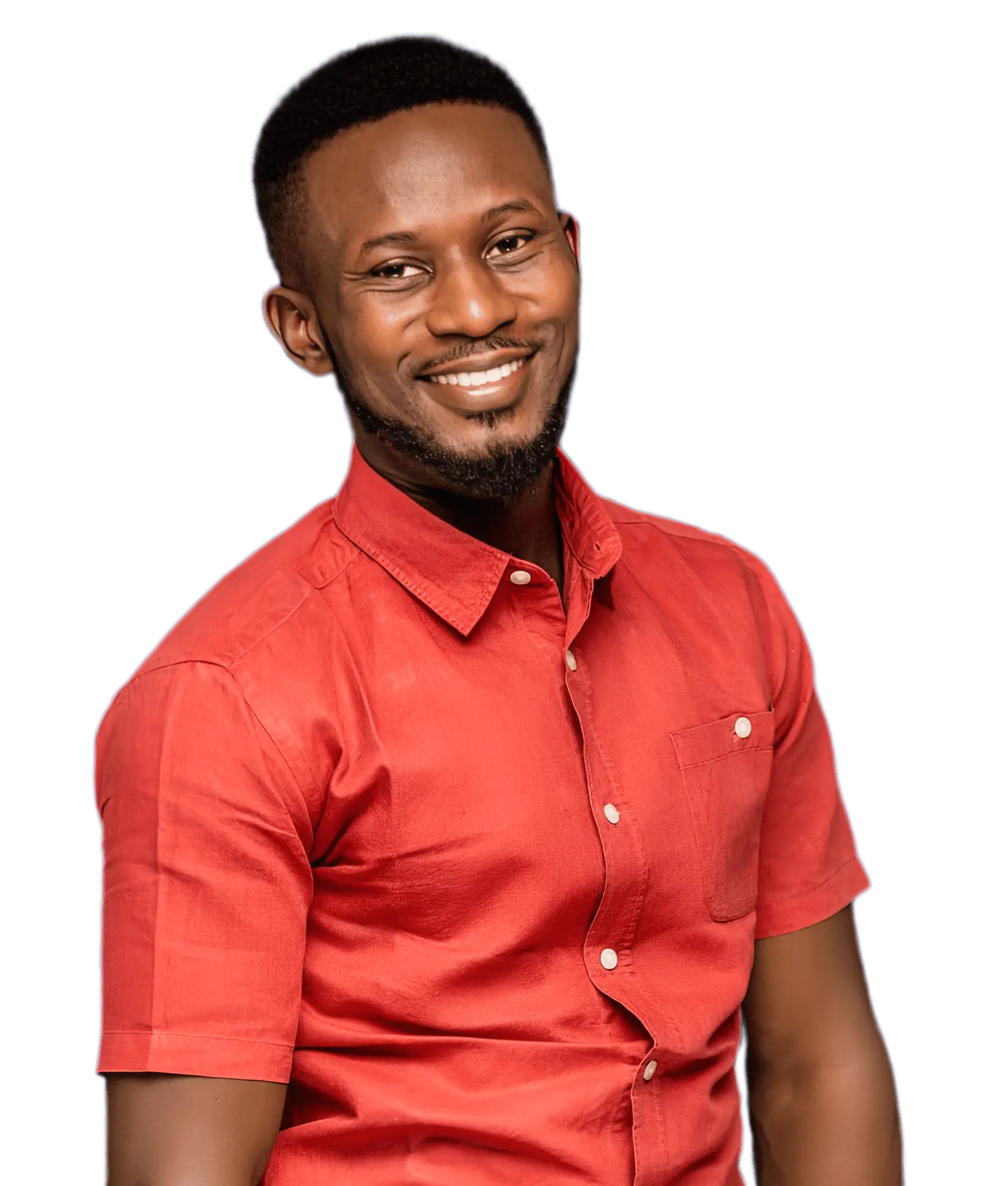 Professional SEO writer & editor with 8+ years of print journalism and writing experience across different platforms — blogs, website, eBooks and social media. His writing experience also cuts across industries like IT, fashion, education management, real estate, consulting and entertainment.