In this article, we are taking a look at the top 10 Jeff Bridges movies. From his breakthrough film in 1971, "The Last Picture Show," to his hit movies "Big Lebowski" and the more recent one, "True Grit," Bridges has played several iconic roles.
Jeff is from a family of actors. His father, Lloyd Bridges, was a very successful actor with over 100 movie credits to his name. His brother Beau Bridges is an Emmy Award winner. Jeff got his first major award nomination at 22 for his major role in "The Last Picture Show" as the character Duane Jackson, a high school student. He has since followed that remarkable performance with other spectacular displays, some of which have earned him prestigious award nominations.
He is married to Susan Geston, and together they have three daughters — Isabelle, Jessica, and Hayley.
Time to take a look at the top 10 best Jeff Bridges movies as ranked on IMDb by viewers.
10

'Seabiscuit' (2003)
IMDb: 7.3/10 75K | Popularity: 4,812 | Metascore: 72
Genres: Drama, History, Sport
Rated 7.3 on IMDb, "Seabiscuit" is a captivating historical sports drama based on a true story. Jeff Bridges delivers a compelling performance as Charles Howard, a car dealer grappling with personal tragedy and a crumbling marriage. Seeking solace and purpose, Howard ventures into the world of horse racing, assembling a team of underdogs who mirror his own quest for redemption. Their remarkable victories against all odds become a beacon of hope for a nation in turmoil.
Bridges shine as the charismatic and resilient Howard, leading an exceptional ensemble cast. "Seabiscuit" is a testament to the enduring power of hope and courage, beautifully brought to life by director Gary Ross. The movie was nominated for seven Oscar categories, including Best Picture. With its captivating narrative and standout performances, "Seabiscuit" rightfully secures its place as one of the best Jeff Bridges movies.
9

'K-PAX' (2001)
IMDb: 7.4/10 189K | Popularity: | Metascore: 49
Genres: Drama, Mystery, Sci-Fi
"K-PAX" takes you on a journey through the baffling world of Prot, played brilliantly by Jeff Bridges. Prot is a mysterious man who claims to be an extraterrestrial from the planet K-PAX. His arrival in a mental institution baffles both patients and doctors.
Through a series of thought-provoking encounters, Prot challenges conventional beliefs and leaves an indelible impact on those around him.
Bridges' portrayal of Prot is simply mesmerizing, infusing the character with a perfect blend of otherworldly charm and subtle vulnerability. His performance elevates "K-PAX" to the ranks of the best Jeff Bridges movies.
8

'The Fisher King' (1991)
IMDb: 7.5/10 88K | Popularity: 3,269 | Metascore: 61
Genres: Comedy, Drama, Fantasy
"The Fisher King" is a redemption story. Jeff Bridges portrays the suicidal Jack, a former radio DJ who is hunted by a past mistake. Jack seeks redemption by helping a homeless Parry (Robin Williams), who happens to be a victim of his past mistake. Robin Williams got an Oscar nomination for Best Actor, while supporting actress Mercedes Ruehl won an Oscar for Best Supporting Actress.
Related: The Best Movies on the Robin Williams Movies List
While Bridges won no awards for his role, his role was vital in making this movie a spectacular hit. Director Terry Gillam described Bridges' role thus "Jeff was the anchor, that's why Jeff was so important; he became the anchor to keep the whole film, myself, Robin grounded."
7

'Only the Brave' (2017)
IMDb: 7.6/10 73K | Popularity: 1,186 | Metascore: 72
Genres: Action, Biography, Drama
Inspired by the incredible true-life account of the Granite Mountain Hotshots. These courageous firefighters risk everything to protect a town from an unprecedented wildfire.
You witness the intense battles against the raging inferno as these brave men confront their own fears. Jeff Bridges delivers a powerful portrayal as Duane Steinbrink, a seasoned fire chief mentoring the young recruits.
As the stakes rise, the camaraderie among the Hotshots becomes their greatest strength. Bridges' commanding presence and nuanced performance make "Only the Brave" a standout among the best Jeff Bridges movies.
Prepare to be moved by this exciting tale of heroism.
6

'Hell or High Water' (2016)
IMDb: 7.6/10 240K | Popularity: 795 | Metascore: 88
Genres: Crime, Drama, Thriller
Anchored by powerful performances from Jeff Bridges, Ben Foster, and Chris Pine, "Hell or High Water" stands tall as a classic neo-western. The plot centers on Toby, a divorced father yearning for a fresh start, and his volatile ex-con brother. Driven by an unwavering goal, they orchestrate a series of audacious bank robberies, targeting the very institution threatening to seize their ancestral ranch.
Jeff Bridges earned his seventh Oscar nomination, this time for Best Supporting Actor. Surprisingly, Ben Foster triumphed with the Independent Spirit award for Best Supporting Actor. However, when the Oscar nominations were unveiled, Foster was notably excluded, making way for Bridges.
Critics and viewers unanimously agree, as "Hell or High Water" proudly boasts an exceptional 97% score on Rotten Tomatoes. An absolute proof that fans love this masterpiece written by Taylor Sheridan and directed by David McKenzie.
5

'True Grit' (2010)
IMDb: 7.6/10 348K | Popularity: 758 | Metascore: 80
Genres: Drama, Western
This 2010 Western drama was a remake of the original 1969 version, which won an Oscar. The story follows 14-year-old Mattie Ross, who hires tough U.S. Marshal Rooster Cogburn (Jeff Bridges) to help track her father's murderer.
Did this remake match the credibility of the original? The juries seem to have decided that. This remake, directed by the Coen brothers, received 10 Oscar nominations, bagging a nomination in all the major categories — directing, acting, and writing. Bridges was nominated in the Best Actor category, an award he won the previous year.
4

'The Little Prince' (2015)
IMDb: 7.7/10 64K | Popularity: | Metascore: 70
Genres: Adventure, Animation, Drama
"The Little Prince" is an imaginative tale that intertwines two narratives. As an inquisitive young girl discovers the magic of the story, you are transported into the enchanting world of the Little Prince. Jeff Bridges breathes life into the character of the Aviator, an eccentric yet wise old man who shares his extraordinary encounters with the young Prince.
Through a rich fabric of lively animated vignettes, the Aviator's narratives explore themes of love, friendship, and the importance of holding onto one's inner child. Bridges' soothing and captivating voice infuses the 'Aviator' with warmth and depth, making it one of the best Jeff Bridges movies.
As the Little Prince learns invaluable lessons about life and loss, the film beautifully captures the essence of the original tale, evoking a sense of wonder and nostalgia.
3

'Iron Man' (2008)
IMDb: 7.9/10 1.1M | Popularity: 482 | Metascore: 79
Genres: Action, Adventure, Sci-Fi
We are used to Jeff Bridges playing the role of a hero and saving the day. However, in "Iron Man," he portrays the character of a conniving villain named Obadiah Stane. Not just Bridges' character was different this time, but his look as well. In his transformation into the friend-turned-foe Stane, Bridges underwent a radical change, shaving his head bald and growing a commanding beard.
Speaking to Chronicles about his role as Obadiah, Bridges said…
"It's always fun to be the bad guy. I like to mix it up, so it was great… And I got to shave my head, which I've always wanted to do."
"Iron Man" was a box office revelation, doing over $585 million in Box Office gross worldwide. It also became the first installment in the popular Marvel Cinematic Universe (MCU), culminating in the 2012 "Avengers" series.
2

'The Last Picture Show' (1971)
IMDb: 8/10 50K | Popularity: 3,102 | Metascore: 93
Genres: Drama, Romance
"The Last Picture Show" paints a vivid portrait of youthful confusion in a small Texas town in the 50s.
Jeff Bridges delivers a breakout performance as Duane Jackson, a restless and rebellious teenager grappling with the complexities of first love, friendship, and the uncertain future that awaits him. Duane finds solace in the town's local movie theater, a haven where he can momentarily escape the harsh realities of his surroundings.
As the narrative unfolds, you witness Duane's transformation and his bittersweet journey of self-discovery, navigating the pitfalls of adolescence and facing the challenges that adulthood brings. Bridges' portrayal is raw and authentic, capturing the essence of Duane's internal struggles and the profound impact of the choices he must make.
"The Last Picture Show" is placed number two among the best Jeff Bridges movies.
1

'The Big Lebowski' (1998)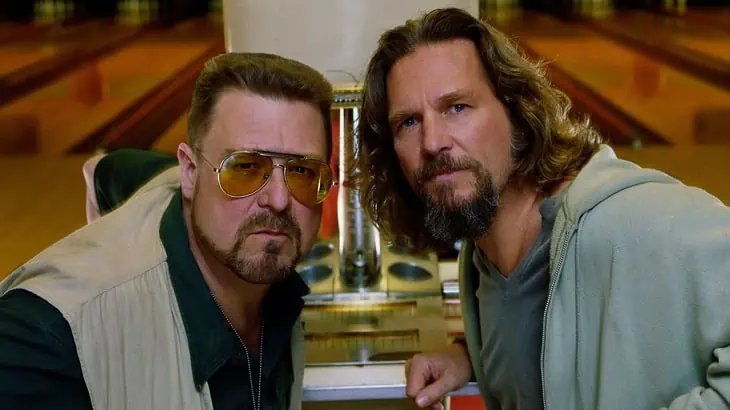 IMDb: 8.1/10 829K | Popularity: 404 | Top 250: #208 | Metascore: 71
Genres: Comedy, Crime
Claiming the coveted number one position on this list of the best Jeff Bridges movies is "The Big Lebowski." Jeff portrays the iconic character, Jeffrey "The Dude" Lebowski, a laid-back and perpetually stoned bowling enthusiast.
When a case of mistaken identity intertwines The Dude's path with a millionaire, also named Lebowski, chaos ensues. The Dude finds himself embroiled in a kidnapping plot, attempting to recover a ransom for the millionaire's wife, Bunny.
Amidst the web of eccentric characters, including his best buddy Walter Sobchak (John Goodman) and an enigmatic artist named Maude Lebowski (Julianne Moore), The Dude navigates the bizarre underworld of Los Angeles.
The offbeat humor, quirky dialogue, and unconventional storytelling of "The Big Lebowski" actively captivate fans, establishing its cult following. Bridges' portrayal of The Dude has become an iconic part of cinematic history, solidifying this film as one of the best Jeff Bridges movies.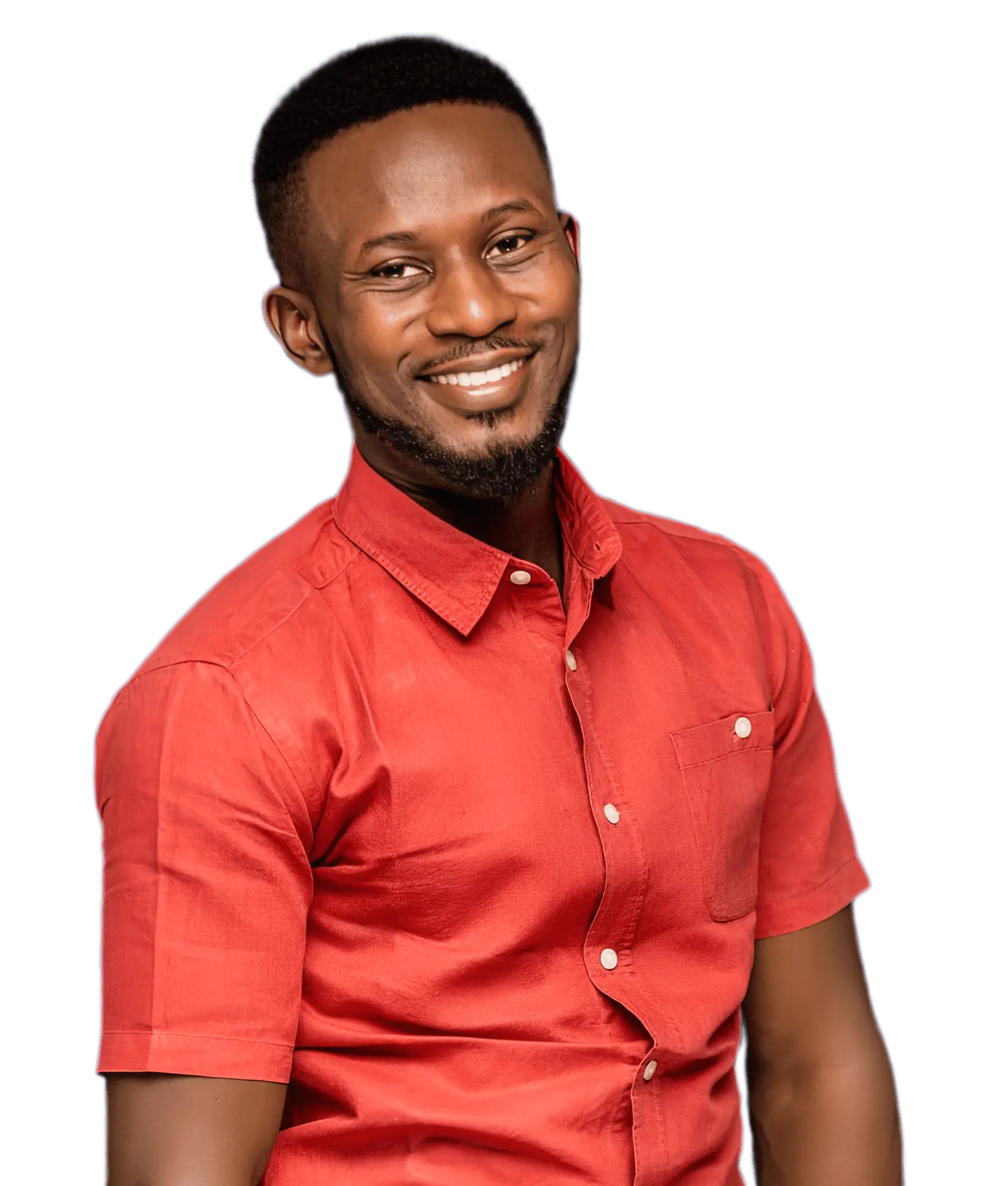 Professional SEO writer & editor with 8+ years of print journalism and writing experience across different platforms — blogs, website, eBooks and social media. His writing experience also cuts across industries like IT, fashion, education management, real estate, consulting and entertainment.