Whether you're a die-hard disaster movie enthusiast or simply looking for another good popcorn flick, movies like Geostorm should definitely be on your radar. If you love the spellbinding visuals and gripping storylines of natural disaster films — from megatsunamis to environmental collapses— then look no further!
We've rounded up some of the all-time best natural disaster flicks for an exciting night in (or out) with friends, family, and Hollywood blockbusters alike. So get ready to settle down and enjoy some of the most entertaining films that feature floods, fires, earthquakes, meteorite impacts, and much more.
About the Film Geostorm (2017)
This film was released in 2017 and was directed and written by Dean Devlin. It stars Gerald Butler, Jim Sturgess and Abbie Corness.
After a series of unusual natural disasters threatened the planet, a network of satellites was designed to control the global climate and keep everyone safe. But due to some errors, these satellites start to attack the earth, and it becomes a race against time for the creators to stop this "Geostorm" before it wreaks havoc on humanity.
The film received negative reviews while earning only $221 million on a production budget of $120 million making it a box office bomb (a $71 million loss).
Natural Disaster Movies Like Geostorm
If disaster movies are at the top of your watch list, this blog post has covered you! Our list contains the list of the best natural disaster movies like "Geostorm."
From catastrophic fires to intense floods and more, our selection brings an array of disaster scenarios that will leave you in suspense until the end. So if you're looking for disaster films, turn to this list for riveting drama and thrilling adventure.
Here is the list of best disaster movies like "Geostorm:"
Greenland (2020)
Directed by Ric Roman Waugh and written by Chris Sprawling, "Greenland" is a movie that shows a family's struggle for survival in a cataclysmic natural disaster. The film has garnered positive reviews from viewers, and its IMDB rating is 6.4.
It stars Gerald Butler, a co-producer, and Morena Baccarin in the lead roles, with Roger Dale, Scott Glen, David Denman, and Hope Davis in essential roles.
The movie revolves around a structural engineer, an estranged wife, and a diabetic son. As they embark on a dangerous journey to save themselves from a planet-destroying comet and fight to reach the military bunker in Greenland before the comet destroys humankind.
"Greenland" did well and earned $52.3 million worldwide with a budget of $35 million, so a sequel to the movie could likely be in the cards.
The Day After Tomorrow (2004)
"The Day After Tomorrow" is a very well-made science fiction disaster movie. It is directed, co-produced, and co-written by Roland Emmerich, with a beautiful cast comprising Dennis Quaid, Jake Gyllenhaal, Sela Ward, Emmy Rossum, and Ian Holm.
The movie is based on the book "The Coming Global Superstorm."
The film portrays catastrophic climatic changes in extreme weather events that lead the way to global cooling and a new ice age. The movie's story depicts Jack Hall (Dennis Quad), a paleoclimatologist, efforts to rescue his son trapped in the sudden international storm which is driving the planet into a new ice age.
This film was the sixth highest-grossing film of the year and received mixed reviews for cinema special effects and some criticism for its writing and scientific mistakes. The movie features 416 visual shots, nine effect houses, and over 1,000 artists working for a year which helped this movie win the BAFTA award for Best Visual Effects.
San Andreas (2015)
Another disaster movie, "San Andreas," is directed by Brad Peyton and written by Carlton Cruise. Dwayne Johnson plays the lead role with an assembled cast of Carla Gugino, Alexandra Daddario, Ion Gruffudd, Archie Panjabi, and Paul Giamatti.
The storyline focuses on a dangerous journey embarked on by the protagonist (a rescue-chopper pilot) and his ex-wife across the state to save their daughter in the aftermath of a massive earthquake in California.
"San Andreas" became the second highest-grossing film from Warner Brothers in 2015, collecting around $155 million at the box office.
Volcano (1997)
"Volcano" is an American disaster movie like "Geostorm," which is directed by Mark Jackson and written by Jerome Armstrong, starring Tommy Lee Jones, Anne Heche, and Gaby Hoffman.
An earthquake shatters the peaceful Los Angeles morning, indicating the formation of a Volcano beneath the city in the La Brea Tar Pits. The new director of the city's emergency management service and a Seismologist try to save the city from the dangerous Volcano and its inevitable flow formed due to the earthquake.
The story is inspired by the 1943 formation of the Paricutin volcano in Mexico.
"Volcano" is a good disaster movie that is quite engaging and fun to watch, it received a mixed critic review and earned $122 million worldwide on a $90 million budget.
Independence Day: Resurgence (2016)
"Independence Day: Resurgence" is a sequel to the 1996 American science action film directed and co-written by Roland Emmerich with an ensemble cast.
The film's story takes place 20 years after the first alien invasion; the United Nations has collaborated and founded Earth Space Defense (ESD) to design a program using recovered alien technology to save earth against the new extraterrestrial threats.
The movie was less successful than its prequel and garnered $389 million against a budget of $165 million.
World War Z (2013)
"World War Z" is a horror apocalyptic events film directed by Marc Forster and stars Brad Pitt, Mireille Enos, and Daniella Kertesz in lead roles.
Brad Pitt plays the role of the UN investigator in the film. While stuck in a traffic jam with his wife and daughters, Pitt realizes that the city is infected with a deadly virus that spreads with a single bite and turns a healthy person into something dangerous. He leads a global search to find the source and prevent the pandemic from spreading and destroying humanity.
This is a huge budget film of $190 million and did a pretty good job at the box office with $540 million in earnings, making it the highest-grossing zombie movie.
Overall, it is a good zombie movie with a gripping storyline.
The Core (2003)
"The Core" is a science fiction disaster movie released in 2003, directed by Jon Amiel, and its cast includes Aaron Eckhart, Hilary Swank, and Delroy Lindo.
The story of "The Core" is quite captivating. Geophysicist Dr. Josh Keyes discovers that some unknown force has caused the earth's core to stop rotating, causing the planet's electromagnetic field to deteriorate. A team is formed to drill the earth's core to carry out nuclear bomb explosions for the world to start rotating again.
The film received a mixed reaction from the critics, grossing $73 million dollars against a budget of $60 million.
The Wandering Earth (2019)
China's fifth highest-grossing movie, this science fiction movie is directed by Frant Gwo and written by Gong Geer, Junce Ye, and Dongxu Yan. The film's stars are Jung Wu, Chuxiao Qu, and Guangjie Li.
The film's story is loosely based on the short story of the same name. The story is shown to be in 2058 when the sun is about to die, and a group of astronauts and scientists are leading the earth out of its orbit to some other star system and avoiding a collision with Jupiter.
The film shows a journey of 2,500 years when the earth finally leaves its place and moves to a new orbit far away from the sun.
The movie earned $701 million globally and is the fifth highest-grossing non-English film.
Deep Impact (1998)
Another science fiction disaster film is "Deep Impact," directed by Mimi Leder, written by Bruce Joel Rubin and Michael Tolkin, and stars Robert Duvall, Téa Leoni, and Elijah Wood in lead roles.
A teenage novice astronomer discovers an unidentified object proceeding towards the earth for a collision and destruction of humankind. Further research indicates that the object is a comet on a collision course with the planet. A team of Astronauts lands on the comet to detonate it, but the comet enters the sunlight zone, foiling the plan and breaking it into two.
As the disaster nears the earth, humankind prepares for the worse.
"Deep Impact" earned $349 million on a production budget of $75 million.
The Poseidon Adventure (1972)
A famous disaster film, "The Poseidon Adventure," is based on the novel of the same name written by Paul Gallico. The movie is directed by Ronald Neame and has an ensemble cast with Gene Hackman, Ernest Borgnine, and Shelley winters in leading roles.
The story is about a luxury ocean liner cruise, the SS Poseidon en route from New York to Greece on New years eve which is hit by a tsunami. With the captain dead and the ship overturned, the passengers struggle to survive by escaping fires, flooding, wavering structures, and mechanical breakdowns. They make their way out of the water grave by climbing mazes and ladders with a few passengers giving up their lives and a few who survive the crash.
"The Poseidon Adventure" was the second highest-grossing film of 1972, with $93 million in earnings. It was nominated for eight Academy Awards, won two Oscars, one Globe award, a British academy film award, and a motion picture sound award. A sequel of the film was also made in 1979.
---
So there you go, we have listed down the best natural disaster movies like "Geostorm" that you can watch and enjoy.
These movies were based on natural disasters like tidal waves, catastrophic hurricanes, and global warming, which were critically acclaimed and are worth a watch.
---
More Movie Suggestions from BuddyTV
Looking for more great suggestions from us? Take a look at these articles next.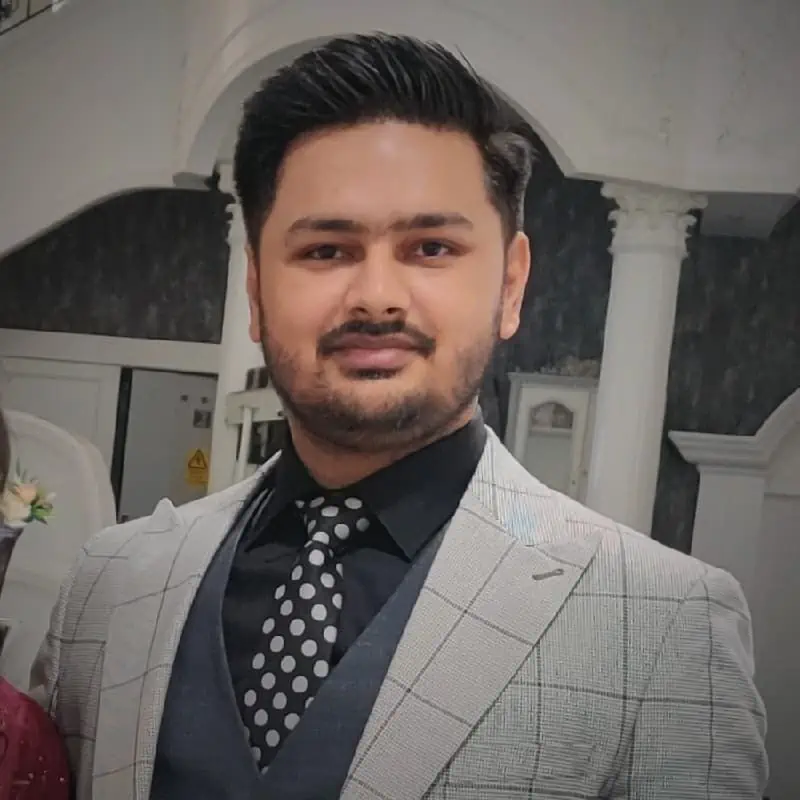 Senior Writer, BuddyTV
Experienced Writer and Graphics Designer