If you're a fan of action movies, you've probably seen at least one of the "Jack Reacher" films. The first movie was released in 2012, and the second part came out in 2016. Tom Cruise stars as the title character, a former military police officer who works as a drifter and often gets involved in solving crimes.
Tom Cruise is one of the most successful actors in Hollywood. He has starred in some of the biggest blockbusters of all time, and his level of stardom is almost unrivaled. But what makes Cruise such an excellent actor? One key factor is his undeniable charisma.
In all Tom Cruise movies, he exudes a charm and energy that is simply irresistible. He also has a rare ability to make any role his own. Whether playing a secret agent or a fighter pilot, Cruise always brings his unique flair to the part.
The "Jack Reacher" movie series is no exception for action movies. Cruise puts forth an electrifying performance as Jack Reacher, a drifter with a military background who often gets wrapped up in solving crimes. The first movie follows him as he investigates the case of five random murders, and the second film has him going up against an international conspiracy.
The Jack Reacher movies are thrilling, exciting, and full of Non-Stop Action. They're the perfect choice for any action movie fan. So if you're looking for a great film to watch, do watch jack reacher movies.
So without further ado, let's dive into the post.
Jack Reacher Movies In Order Of The Release Date
Jack Reacher (2012)
Jack Reacher: Never Go Back (2016)
Jack Reacher (2012)
The first film in the "Jack Reacher" franchise was released in 2012 by the name "Jack Reacher." The film was directed by Christopher McQuarrie and based on the novel One Shot by Lee Child.
The film stars Tom Cruise as Jack Reacher, a former military police officer who becomes a drifter and gets wrapped up in investigating the case of five random murders.
The story begins with a man in Pittsburgh driving a van into a parking garage and paying for his spot with a quarter. He then takes out his rifle and shoots five people from long range before leaving the scene.
Detective Calvin Emerson is put on the case by the Pittsburgh Police, who find clues, including the spent bullet casing and corresponding meter receipt. The police find James Barr's fingerprints on the coin. He is an ex-United States Army sniper. When they raid his house, they discover the van, the rifle, and Barr unconscious.
During an interrogation of Barr, Emerson and Rodin offered him a choice: full confession in exchange for life imprisonment or a guaranteed death sentence–as Rodin had never lost a case. Instead of capitulating to their demands, Barr wrote "Get Jack Reacher" on a notepad.
This is where Tom Cruise as Jack Reacher comes into the frame. He is a former military police officer who now works as a drifter and gets involved in investigating the case after reading about it in the newspaper.
The movie is full of twists and turns and keeps you on the edge of your seat the whole time. It's an excellent choice for any action movie fan.
"Jack Reacher" blasted the box office with an excellent story, actions, and cast, earning $218 million against its budget of $60 million.
The film spread its popularity with a sequel, "Jack Reacher: Never Go Back", which was released in 2016.
Jack Reacher: Never Go Back (2016)
After the success of the first film in the series, "Jack Reacher" returns with a sequel in 2016, titled "Jack Reacher: Never Go Back."
The second movie was directed by Edward Zwick and based on the novel Never Go Back by Lee Child.
In this film, Reacher goes on the run with an Army major who has been framed for espionage as they uncover a sinister conspiracy in this thriller.
The plot begins when ex-US Army Military Police Investigator and Major Jack Reacher, a drifter and former US Army Military Police Investigator and Major, returns to his old military headquarters in Washington, DC, to meet Maj. Susan Turner, who is holding his previous command.
Jack meets with Colonel Sam Morgan in an attempt to rendezvous with the Major, only to learn that Turner has been accused of espionage and arrested. Colonel Moorcroft, Turner's lawyer, tells Jack that some evidence implicates Turner in the murder of two US Army Military Police soldiers in Afghanistan; however, Reacher believes she is being framed.
This time, "Jack Reacher" has to team up with the major to clear her name and uncover the sinister conspiracy behind it.
Despite earning over $162 million against its budget of $65 million, the movie did not do well enough compared to the last part.
However, if the box office collection doesn't matter to you, and you're interested in an excellent story with brilliant action sequences, this is the movie for you.
It is safe to say that the films based on Lee Child's Jack Reacher novels have been significant box office successes. The main character, Tom Cruise, is one of Hollywood's biggest stars, and the films have attracted large audiences.
The movies are also well-made and exciting, with good reviews from critics. Consequently, it is no surprise that the films have been such big hits. If you haven't watched the Jack Reacher series, you should check them out.
FAQs about Jack Reacher Movies
Is there a third Jack Reacher movie?
Despite the first two movies being significant box office success, there are no solid plans for a third film in the series. This may change in the future, but for now, it seems that the franchise has come to an end.
Is there a Jack Reacher TV series?
Yes, Jack Reacher is back on Amazon Prime, not for another movie, but for a thrilling new television program.
Related: All About The Cast of "Reacher"
Though no number of seasons has been announced, Amazon and the show's producers probably intend to make Reacher a recurrent feature on their streaming service. The first season is based on Lee Child's Killing Floor—one of Jack Reacher's most famous adventures.
Reacher - Season 1
Amazon Prime Video (Video on Demand)
Alan Ritchson, Malcolm Goodwin, Willa Fitzgerald (Actors)
Thomas Vincent (Director) - Nick Santora (Writer) - Nick Santora (Producer)
How many "Jack Reacher" Books are there?
The Official Jack Reacher series by Lee Child consists of 26 books, with another released this autumn and a short story collection.
Are Jack Reacher 1 and 2 connected?
Even though both films have Tom Cruise as the lead actor, the first and second Jack Reacher movies are not connected, based on two different books from the famous Jack Reacher book series.
More BuddyTV Movie Suggestions
Looking for more movies to watch like this series? Check out more BuddyTV movie suggestion lists: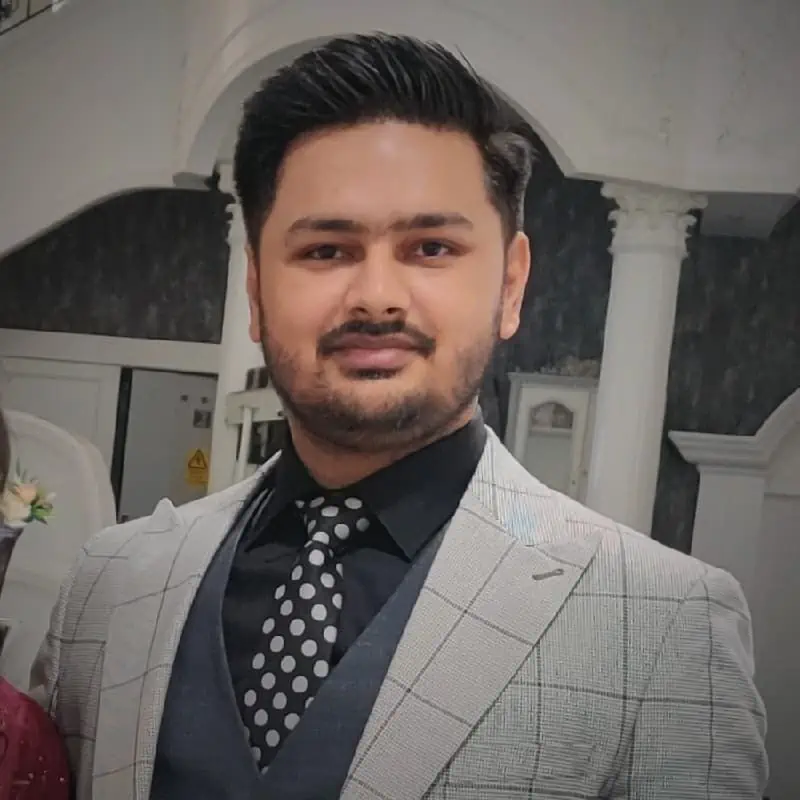 Senior Writer, BuddyTV
Experienced Writer and Graphics Designer