The Blade film and television franchise are one of the most popular and enduring action series. The lead character in the franchise is based on the Marvel Comics character of the same name, which features Wesley Snipes as Blade.
Marvel Comics writer Marv Wolfman and artist Gene Colan created the character in 1973 as a supporting player in The Tomb of Dracula comic book series.
Blade Trilogy is the story of a half-human, half-vampire superhero who fights vampires to protect humanity.
The first film in the series, Blade (1998), was a critical and commercial success and launched a franchise that would span three sequels and multiple spin-offs.
This blog post will look at the Blade movies in order, from the original film to the most recent release.
We will also provide an overview of the characters and plot points that have made these films so popular with fans. So sit back, grab your popcorn, and prepare for vampire-slaying action!
Blade Movie Series in Order of Release Date
Here are all the movies in order of release year.
Blade (1998)
Blade II (2002)
Blade: Trinity (2004)
Blade (1998)
"Blade" was released in 1998 and is the first movie in the Blade film series. The film was Directed by Stephen Norrington and written by David S. Goyer. Wesley Snipes stars as the lead, with Stephen Dorff, Kris Kristofferson, and N'Bushe Wright in supporting roles.
Blade, the titular character, is a vampire hunter who was born when a vampire bit his mother while she was pregnant. He has all of the strengths of a vampire but none of its weaknesses, and he uses his abilities to hunt down and destroy vampires.
The film follows Blade as he fights against Deacon Frost, a vampire who plans to use a ritual to become a god-like being. He can defeat Frost and prevent him from carrying out his plan, but not before Frost kills Blade's mentor, Whistler.
The film was a hit with audiences and critics and grossed over $131 million worldwide. It is widely credited with popularizing the comic book movie genre and is considered one of the best superhero movies ever made.
"Blade" is an exciting film with action-packed scenes and inventive special effects. It is well worth watching for any fan of the vampire genre.
Blade II (2002)
A sequel to "Blade" (1998) is the second installment in the Blade franchise, released in 2002.
The story follows the lead character, Blade, in his continued quest to protect people from vampires, who finds himself in a life-or-death struggle against a group of twisted vampires.
These vicious vampires wish to wipe out both vampire and human populations worldwide. To fight them, Blade with Whistler, and Scud meets with the head of the Vampire community.
The second part of the franchise was directed by Guillermo del Toro and Written by David S. Goyer. "Blade II" was more successful at the box office than its predecessor, grossing over $155 million worldwide against its budget of $54 million.
It received positive reviews from critics, who praised the film's direction, action sequences, and special effects. "Blade II" features some of the most impressive action sequences of any superhero film, and del Toro's direction is stylish and kinetic.
In addition, the film's cast is excellent, with Snipes delivering a charismatic performance as the titular character. If you're a fan of superhero movies, then "Blade II" is worth checking out.
Blade: Trinity (2004)
The third film, "Blade: Trinity," was written and directed by David S. Goyer with a star cast of Wesley Snipes, Kris Kristofferson, Jessica Biel, and Ryan Reynolds.
Humans and vampires clash in the third and final part of the Blade trilogy. On the other hand, the vampire leader Danica Talos has accused human-vampire hybrid Blade of numerous murders and is ready to lead her savage followers in victory. Now that he's facing Dracula, Blade unites with a group of renegade vampire hunters to save humanity from him.
Meanwhile, Blade kills a man after mistaking him for a vampire and gets arrested by the police. Danica comes to kill Blade while in police custody because vampires are not getting enough human blood because of him but discovers that the head of police is a slave to vampires.
The film is filled with action, adventure, and impressive special effects. The fight scenes are particularly well-choreographed and make good use of slow motion. "Blade: Trinity" is an exciting conclusion to the trilogy that will satisfy fans of the franchise.
"Blade: Trinity" was released in 2004 with largely negative reviews. Critics found the film formulaic, and its acting and directing were lacking; however, the movie grossed $132 million at the box office worldwide on a budget of $65 million.
The Blade movie franchise is one of the most popular and successful in history. The original movie, "Blade," released in 1998, was an instant hit at the box office.
It spawned two sequels, "Blade II" and "Blade: Trinity," both commercial successes.
The films are known for their stylish action sequences and dark atmosphere. They have also been credited with helping to revive the vampire genre. Whether you're a franchise fan or not, there's no denying that the Blade movies are some of the most iconic and influential films of the past 20 years, and you should watch blade movies one by one.
FAQs about the Blade Movies
How many "Blade" movies are there?
There are three "Blade" movies released to date. The first three installments of the series were directed by Stephen Norrington, Guillermo del Toro, and David S. Goyer. He also wrote the films and served as co-writer for the first two episodes of the television series.
The series focuses on the titular Marvel Comics character, with Wesley Snipes initially playing Blade in the trilogy and ­­­­­Sticky Fingaz taking over the role for the television show.
Is there a fourth "Blade" movie?
The fourth "Blade" movie is currently in development; It is set to begin filming in Atlanta, Georgia, in October 2022. Kevin Feige revealed the news during San Diego Comic-Con 2022. According to reports, filming will take place at Tyler Perry Studios in Atlanta.
Why is Blade stronger than other vampires?
After being bitten by Morbius, Blade has obtained several vampire-like abilities without inheriting their weaknesses; for example, he now has superhuman strength and senses, plus enhanced healing skills.
How much money did "Blade" films gross?
The "Blade" film series was a commercial success, with the three movies grossing a total of $417million at the box office worldwide. The television series was also successful, airing for two seasons.
Are Blade Movies Connected?
All Three Blade movies are interconnected and tell the complete story, from when Blade was born until the saga's end, where he kills "the first Vampire." Furthermore, every blade movie picks up its story from where the previous film left off.
Do You Need to Watch Blade Movies In Order?
We recommend you to watch Blade movies in order of the release date for a better understanding of the character.
More Movie Suggestions from BuddyTV
If you enjoyed this list, be sure to check out our other similar articles.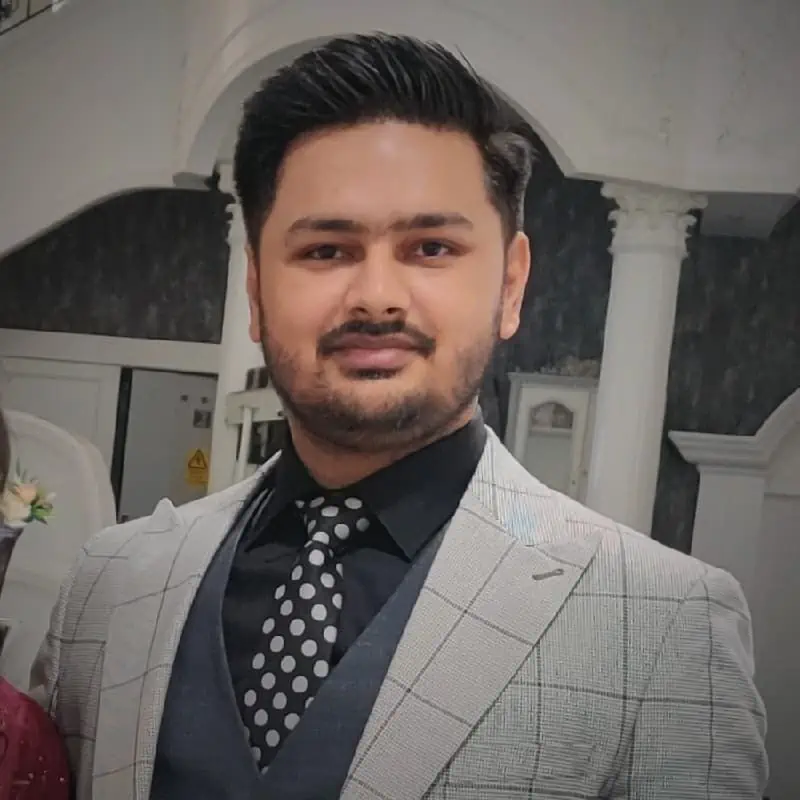 Senior Writer at BuddyTV | Experienced Writer and Graphics Designer