It's that time of year again! The leaves are changing color, the air is getting more relaxed, and Halloween is just around the corner. For many, Halloween is a time to enjoy fright-filled movies and TV shows. But for others, it's a time to revisit their childhood with the Halloweentown movies.
These family-friendly films follow the adventures of Marnie Piper, a young witch who discovers her heritage and learns to use her powers.
If you're looking for a fun way to celebrate Halloween this year, why not watch the Halloweentown movies in order?
Based on characters by Paul Bernbaum, The Halloweentown film series aired as works for television on The Disney Channel as Disney Channel Original Movies. To date, there are four fantasy films released in the Halloweentown franchise.
In this blog post, we'll look at the films in order and provide some fun facts about each one. So grab your popcorn and get ready for a magical Halloween movie marathon!
So, without further ado, let's dive into the magical powers of the Halloweentown movies.
Halloweentown Movie Series in Order of Release Date
Here are all the movies in order of release year.
Halloweentown (1998)
Halloweentown II: Kalabar's Revenge (2001)
Halloweentown High (2004)
Return to Halloweentown (2006)
Halloweentown (1998)
Have you ever wondered what it would be like to live in a town where Halloween is celebrated every day? Well, this is what the "Halloweentown" film is all about.
The first film in the series is a Disney Channel Original Movie directed by Duwayne Dunham, starring Debbie Reynolds, Kimberly J. Brown, Joey Zimmerman, and Judith Hoag.
Kimberly J. Brown plays Marnie Piper; her brother Dylan (Joey Zimmerman) and sister Sophie (Emily Roeske) discover they come from a family of witches in Halloweentown. Marnie finds that she has magical powers! Marnie and her siblings return with their estranged Grandmother, Aggie, to explore her magical home.
The grandmother (Aggie) tells Marnie that she will lose all her powers if she doesn't start training before turning 13. Furthermore, Aggie knows the impending danger in Halloweentown and desires to combat all evil forces with Marnie's assistance.
The film has everything that will excite you about superpowers, witches, and magic spells. If you want to watch the first film in the series, then "Halloweentown" is a must-watch!
Halloweentown II: Kalabar's Revenge (2001)
The second installment in the series is "Halloweentown II: Kalabar's Revenge," released in 2001; the film's story starts where the last one ended. Marnie is now 13 years old and beginning to lose her magical powers.
Aggie (Debbie Reynolds) takes Marnie back to Halloweentown to teach her how to use her magic before it's too late; however, upon their return, they find that Halloweentown is in danger!
They discover that everyone and everything in the town has been turned black-and-white. Humans have become dreary, discolored, and monotonous. Even Marnie's goblin friend Luke is a victim of the spell. Aggie diagnoses this as the "Grey Spell."
Kalabar, an evil warlock, has taken over Halloweentown and uses its residents for his evil plans. It's up to Marnie, Dylan, and Sophie to stop him!
The film is written by Jon Cooksey and Ali Matheson and directed by Mary Lambert and is packed with action, adventure, and suspense. If you're looking for a thrill, this "Halloweentown II: Kalabar's Revenge" is the movie for you!
Halloweentown High (2004)
"Halloweentown High" is the third film in the series, released three years after the last part.
The plot centers on Marnie Piper (also known as Marnie Dent), the main character, as she prepares to start her first year at a new school, where she lobbies for Halloweentown society and the mortal world to become more open. The council is initially hesitant, mainly owing to the myth of the Knights of Iron Dagger, a zealous order of knights who sought to eliminate all manifestations of magic.
After Marnie mistakenly bets "all the Cromwell magic" that her plan will work to the Halloweentown High Council, they agree to accept it. Her entire family will lose their magical abilities if she does not prove she is right by midnight on Halloween.
The film has a lot of suspense, twists, and turns; it shows how Marnie tries to bridge the gap between Halloweentown and the mortal world. It is one of the best in the series and a must-watch for all Halloweentown fans!
Return to Halloweentown (2006)
"Return to Halloweentown" was released in 2004, replacing Kimberly J Brown as Marnie Piper by Sara Paxton.
The plot follows Marnie, who is accepted for a full scholarship to Halloweentown's Witch University after performing good deeds and assisting in the prior years. Gwen is furious when Marnie rejects her pre-existing college plans and enrolls at the Halloweentown institution.
Gwen forces Marnie's brother Dylan to accompany and keep an eye on her as the school is not what it seems. The witches and warlocks cannot use magic; instead, they learn about different forms of magic throughout history.
Marnie had thought she would learn how to use her magic but is now disappointed. She runs into her old friend Ethan and makes a new friend named Aneesa the Genie.
She also meets three new enemies in the Sinister Sisters: Scarlett, Sapphire, and Sage – a trio of evil witches who are incredibly snobby, spoiled, and manipulative. Dylan is immediately fascinated with them.
The film is filled with magic, adventure, and excitement; if you loved the first three films, this one is definitely for you!
So there you have it! All four Halloweentown movies are in order of release date. Halloweentown franchise is a classic film series that every Halloween movie lover must watch! What are your favorite and least favorite Halloweentown movies? Let us know in the comments!
From timeless classics to modern-day gems, there's something for everyone on this list, and one should watch Halloweentown movies. These films are sure to give you a captivating experience.
FAQs about the Halloweentown films
How many Halloweentown movies are there?
There are four Halloweentown movies released to date. These films are about the lead character, Marnie Piper, and her witch family.
Is there a 5th Halloweentown?
There is no such news about the fifth film in the Halloweentown movie series, with only four released to date and the last one in 2006.
Why is Sara Paxton in Halloweentown films?
Sara Paxton replaced Kimberly J Brown in the last film as there were date conflicts, leading to many fans being disappointed.
Should I watch Halloweentown movies in order?
It is up to the viewers, but we recommend watching the Halloweentown movie series in order of the release date for a better idea of the story.
More BuddyTV Movie Suggestions
Looking for more movies to watch like this series? Check out more BuddyTV movie suggestion lists: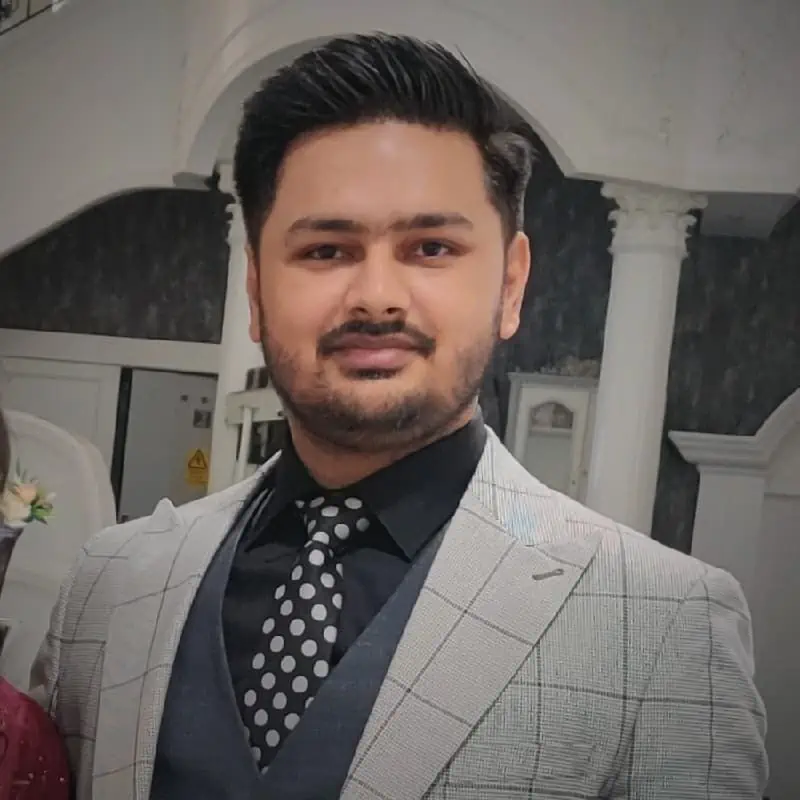 Senior Writer, BuddyTV
Experienced Writer and Graphics Designer