Hey, fellow movie lovers and fans of a good belly laugh. Get ready for a seriously entertaining ride as we dive into the world of the funniest films ever made.
As someone who believes that a day without laughter is wasted, I'm beyond excited to take you through a countdown of the top 10 funniest movies that have graced the silver screen.
Related: 10 Best Comedies of All Time, Ranked by Viewers
From classic comedies that set the foundation to modern gems that have us in stitches, we're about to explore a world where humor reigns supreme.
So, grab your popcorn, get comfy, and dive into a world of cinematic hilarity that will have you giggling for days.
1

'Some Like It Hot' (1959)

Let us kick off our list with the iconic "Some Like It Hot," a true gem of classic comedy. Marilyn Monroe, Tony Curtis, and Jack Lemmon deliver nothing short of comedic genius performances.

This film's witty humor, gender-bending escapades, and unforgettable one-liners have stood the test of time. This classic revolves around a mob hit witnessed by two men who were in the wrong place at the wrong time.

It was stitch-inducing watching the men now on the run cleverly disguise themselves as women and infiltrate their way into an all-women band.
2

'Airplane' (1980)

"Airplane" takes the art of spoofing to new heights with its rapid-fire gags and absurd humor. This comedy masterpiece is a relentless barrage of jokes, visual gags, and wordplay that leaves audiences in stitches.

It's a testament to the brilliance of slapstick and wordplay combined. After Ted Striker's girlfriend breaks up with him right before boarding a plane, he steadies himself as he faces his fears of flying.

Trying to win back his flight attendant, now ex-girlfriend, he ends up causing an absolute series of hilarious events on the flight.
3

'Monty Python and the Holy Grail' (1975)

"Monty Python and the Holy Grail" undoubtedly is a legendary sketch comedy turned into a feature film. The surreal and absurd humor of the Monty Python troupe shines as they embark on a quest for the Holy Grail.

In search of worthy nights, King Arthur and Patsy, his trusted squire, set on a hilarious and eventful adventure and find themselves in absurd situations. From killer rabbits to knights who say "ni," this film is a masterclass in witty absurdity.
4

'Anchorman: The Legend of Ron Burgundy' (2004)

"Anchorman: The Legend of Ron Burgundy" catapulted Will Ferrell into comedic stardom with his portrayal of the eccentric news anchor. The film's off-the-wall humor and memorable catchphrases have made it a beloved favorite in the comedy genre.

After failing and eventually succeeding in seducing his blonde bombshell crush, Burgundy is yet to discover that this is just the beginning of a comedic rivalry between his former crush turned anchorman competition.
5

'The Hangover' (2009)

"The Hangover" takes the concept of a wild bachelor party to a new level.

With a cast that brings perfect chemistry to the screen, this film is a non-stop ride of outrageous situations, unexpected twists, and belly laughs.

This movie is a definite personal favorite; this movie never fails to get me laughing. The utter chaos left behind after Doug's oldest and best friends threw him a, well, very unforgettable bachelor party.

The cautious character now finds himself in distress as he and his friends discover the epic and eccentric adventures they went on while in a haze.
6

'Bridesmaids' (2011)

"Bridesmaids" brings a fresh and hilarious perspective to the romantic comedy genre.

The ensemble cast, led by Kristen Wiig, delivers relatable humor and heartwarming moments that make this film stand out as a modern classic.

I love this movie as it shows the love and dedication between two best friends and the clever element of humor, and classic comebacks never cease to have me giggling.

It is about two friends who discover the ups and downs of bridal planning, and when you think the stress drifts them too far apart, they reconnect and learn the true meaning of friendship.
7

'Superbad' (2007)

"Superbad" is a hilarious coming-of-age tale that perfectly captures the awkwardness of teenage years.

Not only is this one of my all-time favorite comedies because of the hilarious scenes, but the comedic Seth Rogen and Evan Goldberg wrote it.

The movie follows two teenage boys with a serious plan to become men. After throwing a party to have the perfect opportunity to fulfill their intentions, they learn that it can be challenging in a series of funny mishaps.

Another reason this stays in my top favorites is that it is loosely based on Rogens and Goldberg's personal experience, and they couldn't have found better comedic actors to play their roles, Jonah Hill and Michael Cera.
8

'Dumb and Dumber' (1994)

"Dumb and Dumber" is a masterclass in slapstick and absurd humor, thanks to the impeccable comedic timing of Jim Carrey and Jeff Daniels. Their ridiculous antics and quotable lines have made this film a comedy staple.

Related: The Best Movies on the Jim Carrey Movies List

The plot revolves around the two roommates and best friends trying to return a rather important briefcase to one of the young men's crushes, whom they recently bid farewell to as she boards a plane.

However, they run into obstacles on their quest, and I thoroughly enjoyed the characters' hilarious attitudes and witty plans to see through their mission.
9

'The Big Lebowski' (1998)

"The Big Lebowski" is a testament to the Coen Brothers' unique storytelling style.

Jeff Bridges' portrayal of The Dude and the film's surreal plot twists create a quirky, endlessly quotable comedy that has gained a devoted cult following.

Related: 10 Best Jeff Bridges Movies, Ranked by Viewers

Known as "The Dude," Jeffrey Lebowski is mistaken for a man with the same name. This confusion causes him to be put in a rather sticky situation as he now has a kingpin after him.

I love how the movie escalates to heights you didn't expect. With clever writing and humorous characters, I highly recommend this to any comedy lover.
10

'Shaun of the Dead' (2004)

"Shaun of the Dead" brilliantly blends horror and comedy, producing a hilarious and genuinely thrilling film. Simon Pegg's portrayal of a slacker battling a zombie apocalypse brings heart and humor to a genre mashup that's both unique and uproarious.

You may be thinking, oh, another zombie comedy. But let me say that "Shaun of the Dead" is, in my opinion, in the top tier of the genre.

Related: 10 Best Zombie Movies of All Time, Ranked by Viewers

He was down on his luck, with his life seemingly falling apart. Shaun wakes up from a heartbreaking previous day to discover an all-out zombie apocalypse.

This British comedy is brilliantly written and directed to captivate anyone who enjoys wit and watching the main character persevere through extraordinarily troubling times.
Laughter Really is the Best Medicine
And there you have it, my fellow laugh-seekers and movie lovers. These top 10 funniest movies have taken us on a whirlwind of laughter, chuckles, and good old-fashioned laughs.
I hope this cinematic journey has brought your day a smile and a hearty laugh.
So, whether planning a movie night with friends or just needing a dose of comedy therapy, these films are your ticket to a noisy time.
As we bid farewell, let's raise a glass to the filmmakers, actors, and everyone involved in creating these sidesplitting masterpieces.
Funniest Movies of All Time…
After all, life's too short not to laugh until your cheeks hurt. So grab your remote, hit play on your favorite comedy, and remember there's always room for another laugh.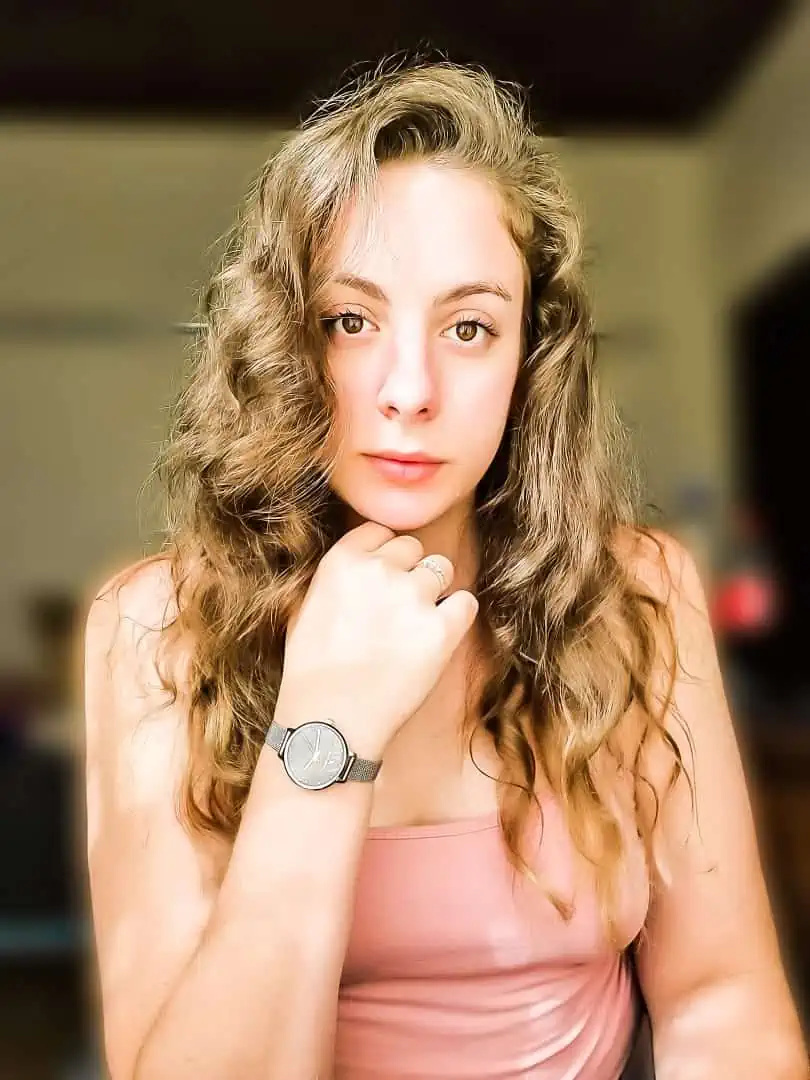 Senior Writer, BuddyTV
Pia Vermaak is an accomplished digital marketing agency owner and professional content writer with a remarkable track record in the industry.
With her keen strategic insights and creative flair, she has carved a niche for herself as a trusted expert in the field.
Whether it's engaging blog posts, persuasive website copy, or compelling social media content, Pia's words have the power to captivate and inspire audiences.