There's nothing like a good dance film to get your heart racing and your feet moving. And thanks to Netflix, there's no shortage of great dance movies to choose from.
Whether you're a fan of dance competitions or enjoy watching people bust a move, there's something for everyone on this list.
Rejoice, Dance fans! We've compiled a list of the best dance movies streaming on Netflix.
So put on your dancing shoes and get ready to have some fun. These are the best dance movies on Netflix!
Step Sisters (2018)
"Step Sisters" is a dance movie with an important message. The film follows the story of Jamilah, a college student tasked with teaching a group of white sorority girls how to step.
She's a student leader at Harvard Law School, the president of her sorority, the captain of her step dance crew, and a liaison between the college dean and students.
She has been accepted to Harvard Law School and several prestigious universities.
The movie is filled with dance sequences and features a competitive dance competition. Megalyn Echikunwoke stars as Jamilah and does an excellent job portraying her character's determination and drive.
The movie culminates in a dance competition, where the girls must put their newfound skills to the test. "Step Sisters" is one of the most enjoyable dance movies on Netflix that will leave viewers feeling inspired.
Work it (2020)
"Work It" is a 2020 American dance comedy film directed by Laura Terruso and written by Alison Peck. Produced by Alicia Keys, Leslie Morgenstein, and Elysa Koplovitz Dutton, the film stars Sabrina Carpenter, Liza Koshy, Keiynan Lonsdale, and Michelle Buteau.
The film follows a teenage girl who forms a dance crew to compete in a major dance competition.
"Work It" is an exciting dance film that will stimulate your heart. The high-energy dance sequences will get you out of your seat and onto the dance floor.
With a fantastic cast of talented dancers, including Sabrina Carpenter, Liza Koshy, and Keiynan Lonsdale, "Work It" is a must-see film for any fan of dance.
Dance Academy: The Comeback (2018)
"Dance Academy: The Comeback" picks up where the popular Dance Academy TV series left off, following the story of Tara Webster (played by Xenia Goodwin) as she tries to make it as a professional ballet dancer in New York City.
The film focuses on Tara's journey as she comes to terms with her reality and learns to let go of the things holding her back. Along the way, she rediscovers her love for dance and knows that sometimes the most significant battles are fought within oneself.
"Dance Academy: The Comeback" is an exciting continuation of the Dance Academy series that will leave audiences inspired and eager for more.
If you want to watch the best dance movies on Netflix, this should be on your list!
Yeh Ballet (2020)
Sooni Taraporevala's "Yeh Ballet" is a Netflix Original film that follows the story of two teen boys from very different backgrounds who discover a shared passion for becoming ballet dancers. Found by an eccentric ballet master, their dance teacher sparks a series of cultural clashes.
Amiruddin Shah, a middle-class Muslim boy, and Nishu, a lower-caste Hindu boy, are both incredibly talented dancers with the potential to change their lives through their dancing dreams.
However, their families and communities are opposed to their dancing, and they must fight for the chance to pursue their dreams.
The film is an inspiring story about following your passion and overcoming obstacles, set against the backdrop of the vibrant city of Mumbai.
"Yeh Ballet" is a must-see film for any fan of dance. The story is inspirational, and the dancing is simply beautiful. Be sure to add this one to your list of the best dance movies on Netflix!
Feel the Beat (2020)
"Feel the Beat" is a 2020 American family dance comedy-drama film directed by Elissa Down, written by Michael Armbruster and Shawn Ku, and starring Sofia Carson, Enrico Colantoni, and Wolfgang Novogratz.
The film follows April (Carson), a young dancer who returns to her small hometown after failing to make it on Broadway. At first, April is unwilling to teach a group of young dancers, but she eventually comes to appreciate the joy they find in dancing.
"Feel the Beat" is an uplifting story about finding happiness in unexpected places.
The young dancers are charming and enthusiastic, and their energy is infectious. Carson is as delightful as the cynical April, and the film's dance sequences are sure to tap your toes. Whether you're a fan of musicals, you're sure to enjoy "Feel the Beat."
Into the Beat (2020)
This film is about a young teen ballerina who discovers hip-hop by accident, and she has to make an impossible decision to follow her newfound hobby or follow in the footsteps of her parents.
"Into the Beat," a German teen romantic drama film directed by Stefan Westerwelle, is based on a book by Betina Winter. Katya, a ballerina with tremendous dancing ability, is the protagonist of Alexandra Pfeifer and Yalany Marschner's film.
She has a great shot at receiving a scholarship as she prepares to audition for the New York Ballet Academy.
However, just a few days before her big audition, Katya meets a group of street dancers who introduce her to a new world that she had never known existed.
It is the start of the adolescent ballerina's revelation, which raises an epoch-making question.
Honey: Rise Up and Dance (2018)
Teyana Taylor stars as Skyler, an aspiring street dancer at a significant crossroads in her life.
She's decided to try out for the same dance crew as she formally trained sister Tosha (Sierra McClain) to compete for a college scholarship. Still, She is discouraged by her family and boyfriend, who doubt her raw, edgy talent enough for her to win.
Determined to prove them all wrong, Skyler practices non-stop in Atlanta's underground dance scene and catches the eye of Tyrell (Bryshere Y. Gray).
He helps her take her sultry dance and hip-hop combat skills to the next level to realize her goals.
"Honey: Rise Up and Dance" is one of Netflix's best dance films. Sierra McCain, Teyana Taylor, Bryshere Y. Gray, and Chairman Lee star in the film.
The Way We Dance (2013)
"The Way We Dance" is a 2013 Hong Kong film directed by Adam Wong Sau Ping and produced by Saville Chan, the film tells the story of a group of friends who come together to form a dance crew and compete in a dance battle.
The film explores the different styles and cultures of dance and how they come together to create something truly unique and exciting.
The dance battles are fiercely fought, and the competition is often brutal. But the friends remain united, and their bonds are tested as they strive to win.
The film is an exciting and inspiring look at the power of dance and friendship.
Turkish Dance School (2017)
The "Turkish Dance School" is a 2017 comedy film that follows the story of a young doctor who comes across a beautiful young girl, Aysel, who has tried to commit suicide.
By chance, they compete in the same competitions at the Sengül Dance School and are forced to choose between love and success.
The film is an exciting look at the passion and dedication that goes into becoming a professional dancer, as well as the choices we have to make when our dreams are at stake.
"Turkish Dance School" is a must-see for anyone who loves dance or enjoys a good romantic comedy.
Battle (2018)
"Battle" is a must-see movie for anyone who loves to dance. The film is available on Netflix in Norwegian and English language.
The film revolves around a young woman named Anna, whose life is turned upside down when her rich father loses his fortune.
Amid the chaos, she meets a street dancer named Sebastian, who teaches her how to become her true self. The choreography in the film is fantastic, and the chemistry between the two lead characters is electric.
If you're looking for a feel-good film that will get your heart racing, "Battle" 2018 is a perfect choice.
White Christmas (1954)
"White Christmas" is a classic American musical film directed by Michael Curtiz and stars Bing Crosby, Danny Kaye, Rosemary Clooney, and Vera-Ellen.
"White Christmas" was filmed in Technicolor and is considered one of the best musical films ever made.
The story follows a dance group putting on a New York City show. The dance group includes Crosby and Kaye, Clooney, and Vera-Ellen.
The dance group's performance is hugely successful, and the film ends with a Christmas party at the dance studio.
If you want to watch some good and timeliness dance movies on Netflix, "White Christmas" is sure to fulfill your holiday wishes.
Faith, Hope & Love (2019)
When Faith's husband walks out on her, she's unsure how she'll pick up the pieces. But then she hears about a dance contest that could win her a huge cash prize.
Faith decides to enter with nothing left to lose and quickly discovers that her dance partner, Hope, is a talented choreographer with a big heart.
And as they start working together, Faith begins to fall for him. With their skills and Faith in each other, they might have a chance to win the contest.
But will their growing feelings for each other get in the way? "Faith, Hope & Love" is a heartwarming romantic comedy about taking risks, following your dreams, and learning to love again.
Dance Dreams Hot Chocolate Nutcracker (2020)
Each year, Debbie Allen and her students at the Debbie Allen Dance Academy put on an exciting and award-winning holiday version of The Nutcracker, called Hot Chocolate Nutcracker.
This year, director Oliver Bokelberg went behind the scenes to offer viewers a look at all the hard work and dedication to making this production a success.
From rehearsals to costume fittings to opening night, "Dance Dreams: Hot Chocolate Nutcracker" follows the students as they prepare for their big performance.
Along the way, we get to see firsthand the immense talent and passion these young dancers have for their art. One of the inspirational movies on Netflix is sure to get you into the holiday spirit!
More Dance Films to Watch
Whether you're looking for heartwarming movies on Netflix film or exciting dance films, Netflix has something for everyone. So get your popcorn ready and enjoy!
The films above are just a taste of the great dance movies that are available to watch online. Check out our other articles on BuddyTV about dancing and the arts.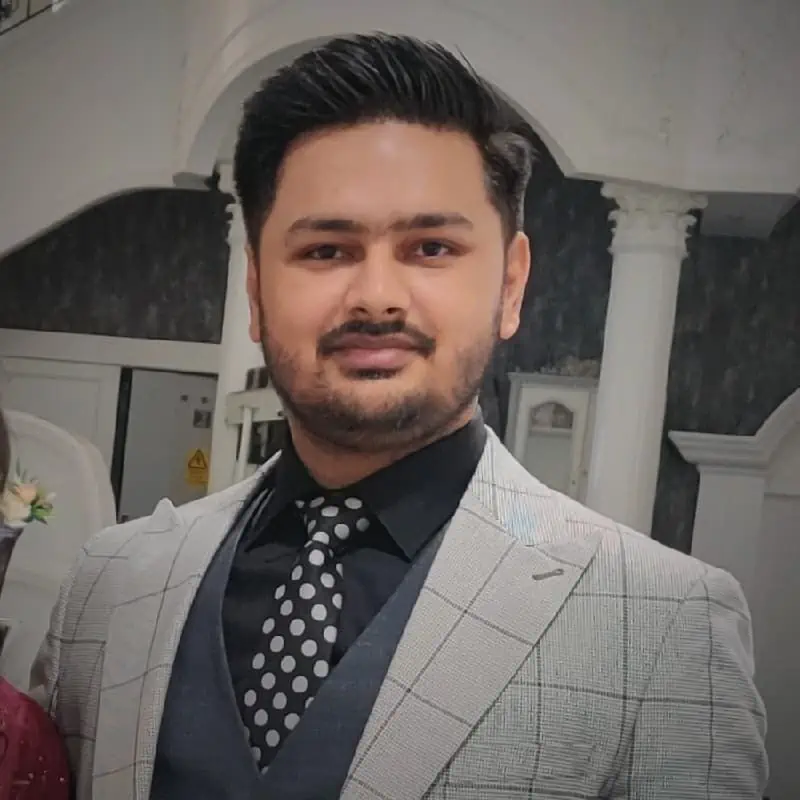 Senior Writer at BuddyTV | Experienced Writer and Graphics Designer