Are you looking to watch stoner comedy series that will make you laugh and get you high on humor? Then look no further than the "Friday" film series. It is one of the most popular and well-known comedy film franchises created by Ice Cube and DJ Pooh.
The series follows the characters of Craig Jones (Ice Cube) and Smokey (Chris Tucker) as they navigate their way through the challenges and tribulations of life in South Central Los Angeles. The first "Friday" movie was released in 1995 and was an instant hit with audiences.
It was followed by two sequels, "Friday After Next" and "Last Friday." The movies are known for their humor, heart, and message of hope. They have resonated with audiences of all ages and backgrounds, making them some of the most successful films.
If you are looking to watch "Friday" movies, you'll want to check out this blog post; we have listed down all the films released to date.
So without further ado, let's see what do "Friday" movie series offer.
Friday Movies in Order of Release Date
Here are all the movies in order of release year.
Friday (1995)
Next Friday (2000)
Friday After Next (2002)
Last Friday (TBA)
Friday (1995)
Friday (1995) Official Trailer - Ice Cube, Chris Tucker Comedy HD
The first movie in the franchise, "Friday," is a 1995 American comedy film directed by F. Gary in his directorial debut. It stars Ice Cube, who also co-wrote the film with DJ Pooh, as Craig, an unemployed young man living with his mother in South Central Los Angeles.
The film's story follows Craig and Smokey (his friend) when they get into difficulties after getting involved with a local drug mafia. When Craig's friend Smokey (Chris Tucker) borrows his father's car to buy marijuana, they get arrested and pulled over by the police.
While working on the project, Ice Cube and DJ Pooh were dissatisfied with how the hood was represented in the film while doing the project, which they felt to be violent and threatening. Consequently, they wanted to challenge this, drawing on their own experiences while developing the characters and plot points.
The film was successful, and many critics praised the film's comedic sequences, writing, and acting performances. The film was also a financial win, earning more than $27 million worldwide against a budget of $3.5 million.
"Friday" developed a substantial cult following, with internet memes and pop-culture allusions inspired by it.
If you are looking to watch movies that are funny, heartwarming, and will leave you wanting more, then the "Friday" franchise is for you.
Next Friday (2000)
Next Friday (2000) Official Trailer - Ice Cube, Mike Epps Comedy Movie HD
"Nex Friday" was released five years after the first film in the "Friday" Movie series. It is the first movie produced by Ice Cube's company, Cablevision, and directed by Steve Carr. The film's cast includes Ice Cube, Mike Epps, and Justin Pierce.
The story follows where the first film left off, with Craig's father (played by John Witherspoon) getting anxious about his son's future. To make matters worse, Debo, the neighborhood bully from the first movie, gets released from jail and seeks revenge against Craig.
To protect himself and his son, Craig's father sends him to live with his Uncle Elroy and Cousin Day-Day in Rancho Cucamonga, who recently won a lottery but only got a minimum after taxes.
At first, Craig is reluctant to leave his friends and life in Los Angeles behind, but he soon learns that Rancho Cucamonga is not the peaceful place it seems. Craig meets his Korean neighbor, Mrs. Ho-Kim, and learns about their financial difficulties. At the same time, Day-Day discovers that their home may be repossessed. Knowing his uncle's and case's condition, Craig decides to find a solution to assist them.
The movie keeps you guessing as the story takes many twists and turns. "Next Friday" was a commercial success, grossing over $60 million against its $11 million budget. The film received mixed reviews from critics but was praised for its humor.
Friday After Next (2002)
The third movie in the stoner comedy series, "Friday After Next," was released in 2002. This part has Mike Epps in a dual role; the film was directed by Marcus Raboy and starred Ice Cube, who also wrote the film.
The story starts when a robber breaks into Craig and Day-Day's apartment disguised as Santa on an early Christmas eve. The robber quickly fought Craig off as he made simultaneous failed calls to Day-Day, who was still slumbering. Ultimately, the burglar got away with Craig, Day-Day's Christmas presents, and their rent money.
To make matters worse, their landlord, Ms. Pearly, shows up demanding the rent, or she will evict them. Furthermore, she threatens to send her son Damon, a recently released ex-convict who acquired homosexual tendencies while incarcerated, after them if they don't pay up on time.
Craig (Ice cube) and his cousin start to look for a job to earn their rent money back, eventually getting hired as security guards at a local mall. The film has many funny moments, including when Craig tries to kick off the burglar.
"Friday After Next" was not as successful as its predecessors, grossing only $33 million on a $10 million budget; however, it was still praised for its humor.
If you have watched the other two films in the franchise and are looking for a movie that will make you laugh, then "Friday After Next" is the film for you.
Last Friday (TBA)
With the fourth installment now confirmed, Ice Cube will return as Craig. In an interview, Ice Cube revealed that he wrote the first script. The plot follows Craig and Day Day running a cannabis dispensary that is robbed during the chaos. They get into a scuffle in jail and are sent to prison.
Ice Cube pointed out that Warner Bros. declined their initial script because the characters were in jail for too much of it, which wasn't amusing. So he decided to start from scratch with another hand, one he claims is now perfect.
---
There you have it – all the "Friday" movies in order of the release date! So if you're a fan of stoner comedies, you should watch "Friday" movies.
Sit back, relax, and enjoy!
FAQs about Friday Movies
How Many Friday Movies are There?
There are three movies released to date; the fourth installment ( Last Friday) is said to be in process; there is no release date yet.
What is the Order of the Friday Movies?
The release order of the Friday movies is as follows:
Friday (1995)
Next Friday (2000)
Friday After Next (2002)
Which "Friday" Movie Is Best?
All the films in the series have been praised for their humor. However, if we had to choose one, we would say "Next Friday" is the best. It has a great story, and the characters are very likable.
Are all "Friday" Movies Connected?
The main character (Craig) is present in all movies. The other characters also make appearances in more than one film. The story of all the films is connected in some way or another. For example, you can watch "Friday" movies in any order, but we recommend watching them as per the release date.
Who are the Main Characters in all Three Movies?
The three main characters in all the "Friday" movies are:
Craig (played by Ice Cube) is the series' main protagonist. He is a young man who is often into trouble.
Day-Day Jones (played by Mike Epps) is Craig's cousin, who is often unemployed and is not as street-smart as Craig.
Smokey (played by Chris Tucker) is Craig's best friend, a small-time drug dealer who is always getting into trouble.
More BuddyTV Movie Suggestions
Need more movie suggestions from BuddyTV? Check out the following movie lists: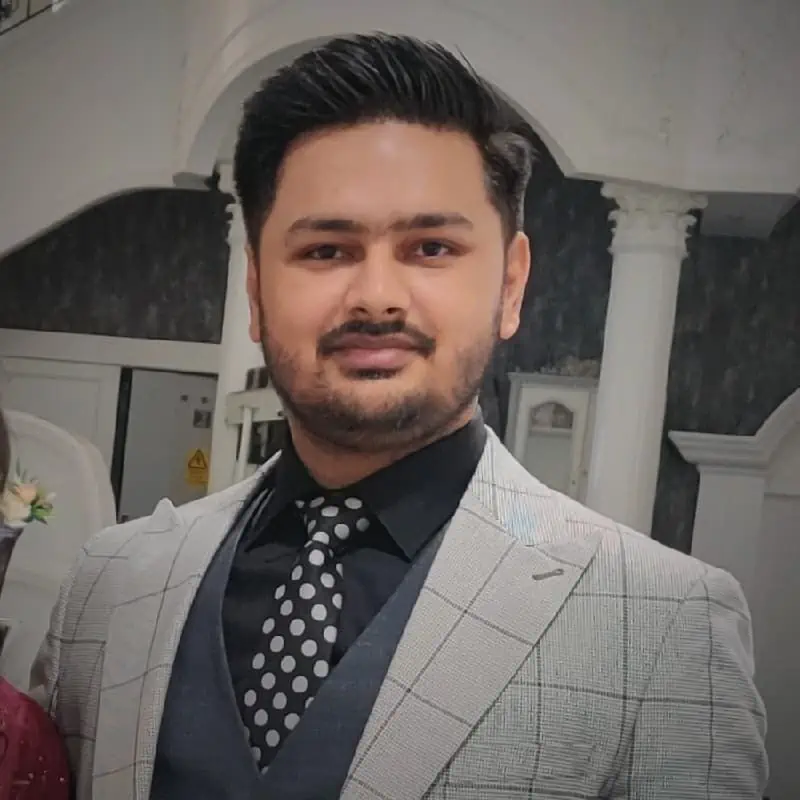 Senior Writer at BuddyTV | Experienced Writer and Graphics Designer