Adam Sandler is a comedy genius of this time. He is well known for his hilarious roles in Billy Madison, Happy Gilmore, The Waterboy, Grown Ups, and Murder Mystery.
Adam and His Movies
Although critics say that Adam Sandler makes a bad movie even worse, we have to disagree. Mr. Sandler knows exactly how to draw attention to the screen and is probably the only thing making these bad movies some money because even though it is terrible, you cannot stop watching them.
You can't argue with his financial success either since he's one of the most highly-paid actors each year.
Adam Sandler's Netflix Movies – Ranked
Hustle
Hustle starring Adam Sandler | Official Trailer | Netflix
Adam Sandler spent most of his time recently working on the movie "Hustle" which Netflix released on June 8. The movie is about a down on his luck basketball scout (Sandler) who catches a lucky break when he discovers a new young talent (Bo Cruz). He decides to bring the new talent back without the approval of his team, causing quite a stir between teammates.
Adam Sandler isn't unfamiliar with sports comedies like "Hustle." Sandler was well known as an actor for portraying shrewd underdogs and temperamentally gifted athletic figures during his early years.
"Hustle" stars the following:
Adam Sandler as Stanley Sugerman (basketball scout)
Robert Duvall as Rex Merrick (former owner of NBA's 76ers)
Juancho Hernangomez (real-life NBA player from Utah Jazz) as basketball player Bo Cruz
Ben Foster as Vince Merrick (owner of NBA's 76ers)
Queen Latifah as Teresa Sugerman
Happy Gilmore
When a failed hockey player turns into an unconventional golf whiz, he is determined to win a PGA tournament aimed at saving his grandmother's house with the prize money. "Happy Gilmore" was released in 1996 and has been streaming on Netflix since 2020. It remains one of Adam Sandler's best movies.
Rated at PG-13, it can be watched by the whole family, ensuing in some much-loved laughter. "Happy Gilmore" has received a 6.5/10 rating, which is not too bad for an older movie.
I Now Pronounce You Chuck and Larry
Widower Larry asked Chuck to pose as his gay lover so that he can qualify for domestic partner benefits for his kids, and his loyal lifelong buddy agrees. Full of funny moments and adorable friendships, this movie is one of the best.
Released in 2007, "I Now Pronounce You Chuck and Larry" is still a comedy gold mine. It's no wonder Netflix decided to add it to their list in 2020. Rated PG-13, so it can be watched on a Friday family movie night.
Just Go With It
Danny recruits his employee and her kids to play with his ex-wife and children after lying to his then-girlfriend about being a divorced family man. This Sandler film has some twists and turns, with an ending you might expect.
Released in 2011, it has been available on Netflix since 2020. "Just Go With It" is rated PG-13 and has received a 6.4/10 rating.
The Ridiculous 6
When Tommy "White Knife" Stockburn finds out that his outlaw dad has been kidnapped, he sets off across the West to rescue him. His help? His five brothers, which he never even knew he had.
Released in 2015, it has been available on Netflix since its release. This family film rated TV-14 will leave no one out of the picture and guarantees laughter for all.
The Do-Over
When an old friend manipulates this bank manager into faking his own death, his life is surely turned upside down. After faking his own death, he and the friend set out on an Adventure.
Released in 2016, Netflix wasted no time getting "The Do-Over "onto their watchlist by adding it the same year.
Sandy Wexler
Sandy Wexler is a hapless but dedicated talent manager who is yet to sign someone with actual talent. When this happens, his career can finally take off.
Sandy Wexler was released in 2017 and was added to Netflix in that same year. This movie received a rating of 5.1/10.
The Meyerowitz Stories (New and Selected)
When three adult siblings converge to New York to contend with their prickly artist father and his legacy, grudges and rivalries abound.
Adam Sandler had outdone himself in this film, ending the rating at 6.9/10. A perfectly executed Netflix Original, it has all the drama and comedy you might need.
The Week Of
When two fathers have opposing ideas about their children's future wedding, they struggle to keep it together as a family during the hectic week before the big day.
In the story, the two fathers prepare for the wedding of their children. Sandler's family is middle-class and Rock's family comes from money. Despite both trying very hard to outshine each other, the resulting humorous moments are incredibly enjoyable. What makes this Netflix exclusive so popular is the lovely pair between Adam Sandler and Chris Rock.
Another Netflix Original released in 2018, "The Week Of" received a rating of 5.1/10.
Adam Sandler: 100% Fresh
Sandler's comedy special was released in 2018. With new songs like "Heroes" to "Ice-Cream Ladies," this special is bound to hit you. Get ready for some new Sandler jokes that may surprise you in the most unexpected and groundbreaking way.
"Adam Sandler: 100% Fresh," received a rating of 7.6/10, and it is a must-watch if you are in dire need of a chuckle – or ten.
Murder Mystery
When a New York City cop and his hairdresser wife embark on their long-awaited trip to Europe, they scramble to solve a baffling murder abroad on a billionaire's yacht.
"Murder Mystery" is a Netflix original released in 2019. It received a rating of 6.0/10 by viewers and is a date night must-watch.
Hubie Halloween
In Salem, Mass. Poor Hubie is not the most popular guy in town. This, however, does not stop this good-hearted scaredy-cat from keeping his town safe when Halloween turns truly scary.
Rated PG-13, parents will need to supervise this movie. "Hubie Halloween" has, however, been watched by countless families after its release in 2020.
Grown Ups
After the loss of their beloved junior high basketball coach, five middle-aged pals take their mourning and reunite at a lake house. Here, they rediscover the joys of being a kid. This movie is classically hilarious and can be watched by everyone under parental guidance.
Related: 12 Movies Like "Grown Ups" You Should Watch
Although "Grown Ups" was released in 2010, it took Netflix 11 years to add it to their watchlist in 2021.
Jack and Jill
An advertising executive finds his overbearing twin sister an unlikely suitor to keep her busy after she decides to extend her stay. Full of Adam Sandler's well-known comedy, this oldie but goody has been around since 2011.
Netflix, however, only recently added it to their watchlist in 2022. Since then, this movie has been watched and rewatched countless times.
What is Adam Sandler's Next Movie Release on Netflix?
There have been talks about a "Billy Madison 2" making its release somewhere in 2022. Although it has not yet been confirmed, we're keeping an ear to the ground to ensure that we hear it first. We've also heard rumors about a Happy Gilmore 2 making its release in the not too distant future.
Based on the popular book "The Spaceman of Bohemia," Adam Sandler is working on a movie that is set to be released somewhere in 2022. We are still awaiting the official release date, along with "Murder Mystery 2," which is also said to be released somewhere in 2022.
The Sandler-Verse Movie is the last one on our list. With no release date, this movie is one of Sandler's biggest dreams. Although it may take him some time to obtain the rights to some of his characters if anyone can do it, Sandler can. We can't imagine a film like this, and already know that it is going to be hilarious. Is it a movie full of Adam Sandler characters? Hilariousness is on its way.
Are You Ready for an Adam Sandler Movies on Netflix Marathon?
Struggling to choose which show to watch next? Why not watch them all.
Clear your weekend schedule and have yourself an Adam Sandler movie marathon. Nothing beats popcorn and the classics.
Related: What's Good on Netflix: Watch 50 Popular Movies and Shows Now
We suggest watching the films you remember least, last. That way, you won't fall asleep at the end while watching movies because you'll be too hyped up.
We're sure by the end of the weekend you'll have dropped a few pounds simply by laughing.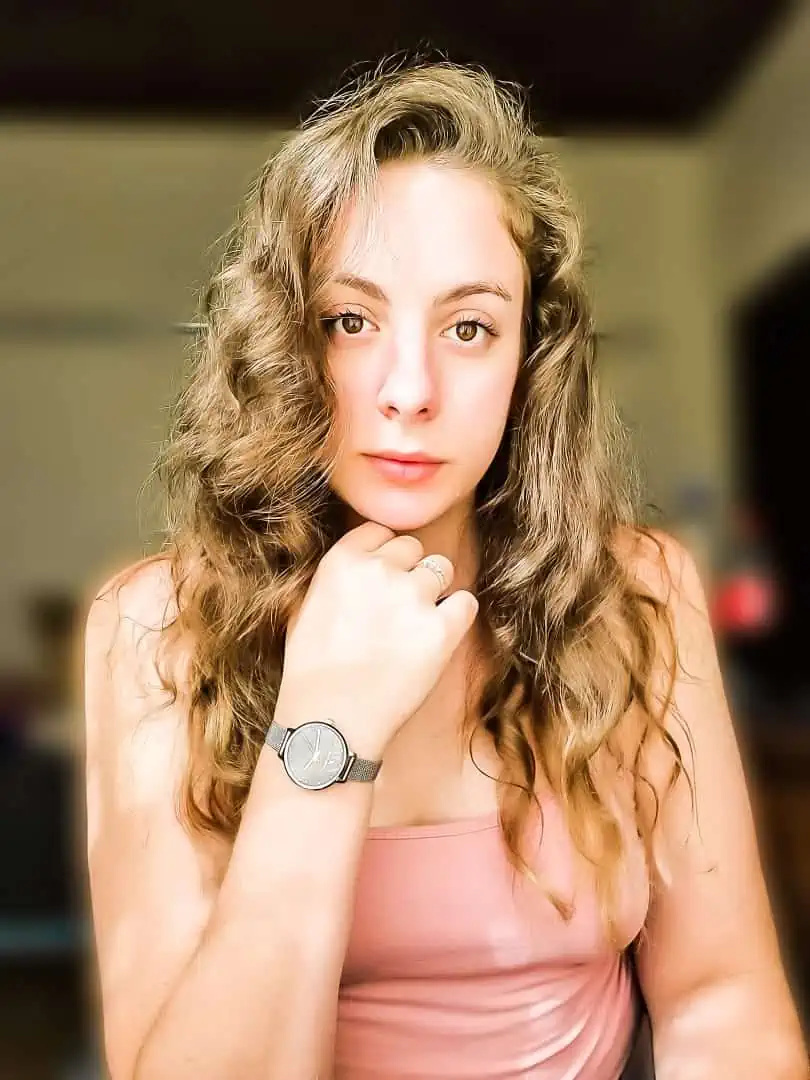 Pia Vermaak is an accomplished digital marketing agency owner and professional content writer with a remarkable track record in the industry.
With her keen strategic insights and creative flair, she has carved a niche for herself as a trusted expert in the field.
Whether it's engaging blog posts, persuasive website copy, or compelling social media content, Pia's words have the power to captivate and inspire audiences.