Emmy-award-winning reality TV dance competition "Dancing With the Stars" (DWTS for short) returned for its 31st season on Monday, September 19, 2022. The premiere episode treated the studio and home audience once and again to electrifying dance moves and of course the dreaded evictions.
"America's Next Top Model" creator and host, Tyra Banks makes her third appearance as the host of the show alongside her new co-host, season 19 winner, Alfonso Ribeiro. Similarly, the judges are still the ones you're familiar with the show — Len Goodman, Bruno Tonioli, Derek Hough, and Carrie Ann Inaba. As expected, the cast is new and so are their dance partner pairings. In all, the premiere night didn't disappoint in any way.
This article discusses the notable moments from the "Dancing With the Stars" season 31 premiere episode, as well as casts and other relevant info about the new season.
"Dancing With the Stars" Season 31 Contestants and Their Pairings
Here's a quick highlight of the celebrity contestants for the star-studded DWTS season 31 — and their dance partner pairings.
Charli D'Amelio
TikTok star Charli D'Amelio joined the DWTS cast on August 25, 2022. D'Amelio has over 146 million followers on TikTok and was the most followed creator on the platform up until 2022 when Senegalese-born Khaby Lame toppled her. D'Amelio started dancing as early as age three. Her dance partner for DWTS season 31 is Mark Ballas.
Heidi D'Amelio
The D'Amelios are definitely a household name when it comes to dancing and season 31 features two members of the family. Heidi D'Amelio is the mother of TikTok sensations, Charli and Dixie D'Amelio. While Charli is the second most followed creator on TikTok, Dixie is the 11th. Heidi herself has over 11 million followers on the platform. Heidi was a model before her social media and reality TV career. Heidi's dance partner is Artem Chigvintsev. It would be nice seeing the mother and daughter compete against each other.
Jordin Sparks
American Idol season six winner Jordin Sparks is another contestant on the show. She is renowned for her 2008 hit single "No Air" which featured Chris Brown. She is partnered with Brandon Armstrong.
Wayne Brady
Five-time Emmy-award winner, Wayne Alphonso Brady is mostly known for being a cast member on "Whose Line Is It Anyway?" and perhaps for his signature program, "The Wayne Brady Show." He is paired alongside professional dancer, Witney Carson.
Gabby Windey
Gabby Windey has made several reality TV show appearances. She was the winner of "The Bachelorette" season 19 alongside Rachel Recchia. Windey also competed in "The Bachelor " season 26 where she lost narrowly to Susie Evans. She is paired with Val Chmerkovskiy.
Joseph Baena
Amateur Bodybuilder Joseph Baena was confirmed as a cast member on DWTS season 31 in August 2022 by TMZ. Wondering who Baena is? Baena is Arnold Schwarzenegger's youngest son whom he had with Mildred Patricia "Patty" Baena, Arnold's employee while he was married to Maria Shriver. Baena is paired with Daniella Karagach.
Daniel Durant
Actor Daniel Durant is best known for featuring in the Oscar-winning movie, "CODA." He is paired with professional dancer, Britt Stewart.
Trevor Donovan
Actor and model, Trevor Donovan is mostly famed for playing Teddy Montgomery in "90210." He is paired with Emma Slater.
Cheryl Ladd
Actress Cheryl Ladd is renowned for playing Kris Munroe, one of the three lead characters in ABC's "Charlie's Angels." Her dance partner is Louis Van Amstel.
Jason Lewis
Actor Jason Lewis is renowned for his role in "Sex and the City" where he starred as Jerry Smith Jerrod, the love interest of Samantha Jones. Lewis is also a model. His dance partner is Peta Murgatroyd.
Sam Champion
Sam Champion is best known for his show "23.5 Degrees With Sam Champion" on The Weather Channel as well as for giving weather forecasts on ABC's "Good Morning America." Champion is a Peabody and Emmy-award winner. He is partnered with professional dancer Cheryl Burke.
Selma Blair
Actress Selma Blair is renowned for playing Kris Jenner in "American Crime Story" season one. She has also featured in movies like "Legally Blonde," "Cruel Intentions" and the "Hellboy" franchise. She is a best-selling author and a mom. Blair's dance partner is Sasha Farber.
Shangela
D.J. Pierce – popularly known as Shangela was a contestant on seasons two and three of "RuPaul's Drag Race" as well as on season three of "RuPaul's Drag Race All Stars." She also starred alongside Bradley Cooper and Lady Gaga in "A Star Is Born." She is paired with Glen Savchenko in DWTS season 31.
Teresa Giudice
Teresa Giudice is a regular feature on "The Real Housewives of New Jersey." She also featured in season one of "The Real Housewives: Ultimate Girls Trip " alongside DWTS alum, Kenya Moore. Giudice is an author. Her book collection includes "Turning the Tables" and "Standing Strong." She is paired with Pasha Kovalev.
Vinny Guadagnino
Vinny Guadagnino was featured on all six seasons of MTV's "Jersey Shore" as well as on "Jersey Shore" Spinoff series "Jersey Shore Family Vacation." He is paired with Koko Iwasaki.
Jessie James Decker
Jessie James Decker is an actor and singer. She is best known for featuring in "Eric & Jessie" from 2013 to 2017. Decker runs Kittenish, a fashion brand she created in 2014. She is paired with professional dancer Alan Bersten.
What Were Some of the Most Memorable Moments from "Dancing With the Stars" Season 31 Premiere?
"Dancing With the Stars" season 31 premiere had a lot of intense moments. Here is a quick highlight of some of the notable moments from the premiere.
The Moment Selma Brought the Audience to Tears
Diagnosed with multiple sclerosis back in 2018 — still under remission — Selma Blair got the crowd cheering and crying when she and her partner Sasha Farber did the Viennese Waltz dance to David Cook's "Time of Your Life." Seeing the cheers and the applause that followed her performance, Blair couldn't hold back her emotions as she burst into tears. The judges scored her performance 28 out of 40.
Charli D'Amelio Didn't Disappoint
Social media star, Charli D'Amelio is undoubtedly this year's ringer and you bet she and her partner Mark Ballas came with their A game. Their cha-cha dance to Megan Thee Stallion's Song "Savage (Major Lazer Remix)" was the last for the night and what a way to draw the curtains on the amazing season 31 premiere. D'Amelio's dance was scored 32 out of a possible 40 by the judges — the highest for the night.
"Season 31 got real hot, real quick. It's like I saw 20 different people dance! You it was kind of amazing," Carrie Ann Inaba remarked after D'Amelio's performance.
Jason and Peta Sent Home
Characteristically, after all the dance performances, it was finally time for the first eviction of DWTS season 31. Teresa and Jason alongside their respective dance partners, Pasha and Peta were the bottom two and were up for eviction. However, it was Jason and Peta who were sent home on the premiere night. Teresa and Pasha were kept in the show thanks to the votes of judges Carrie Ann, Bruno, and Derek. Evictions are no doubt the saddest part of game shows and fans were left gutted by the eviction result.
Where Can You Watch "Dancing With the Stars?" Season 31?
"Dancing With the Stars" premiere streamed live on Disney Plus — the show was formerly on the ABC network. Disney Media and Entertainment Distribution had earlier announced that DWTS seasons 31 and 32 would air on Disney Plus instead of ABC. "Dancing with the Stars' has entertained fans for 16 years on ABC, and we are excited to bring this beloved show exclusively to Disney+ as the platform's first-ever live series," said the chairman, Kareem Daniel, sometime in April 2022. "The show's broad appeal, as well as the overwhelming popularity of its Disney-themed competition nights, make Disney+ the perfect home for 'Dancing with the Stars' while continuing to expand our demographic reach," the statement read further.
The premiere episode was the first time the streaming service will air a live series. Subsequent episodes will stream exclusively on Disney+ Mondays at 8 p.m. ET/5 p.m. PT. Catch previous seasons and episodes of DWTS on fuboTV and Hulu Plus.
Learn More About Your Favorite Movies and Shows on BuddyTV
Get up-to-date info about your favorite movies and TV shows when you subscribe to the BuddyTV newsletter. Furthermore, joining our list also means you'll never run out of movie ideas as we will send you interesting movie and TV show recommendations from time to time.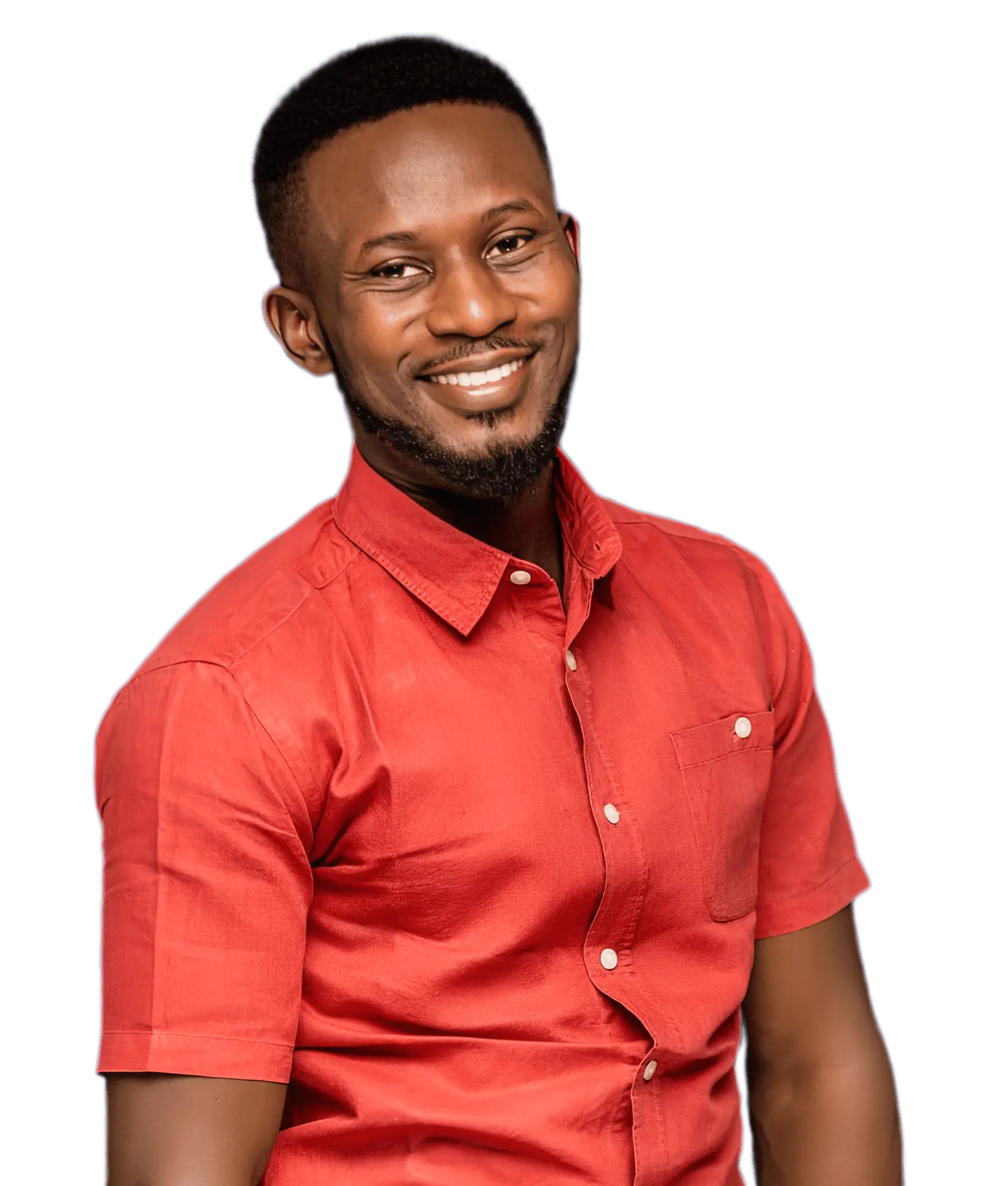 Senior Writer, BuddyTV
Professional SEO writer & editor with 8+ years of print journalism and writing experience across different platforms — blogs, website, eBooks and social media. His writing experience also cuts across industries like IT, fashion, education management, real estate, consulting and entertainment.