English actor Thomas William Hiddleston — aka Tom Hiddleston — made his TV debut in the 2001 British TV film 'The Life and Adventures of Nicholas Nickleby.' And although we didn't get to see his character — Lord — a lot, the appearance opened several doors for Hiddleston. The same year, he was featured in another TV film, "Conspiracy." However, his fame seems to have come following his role as the Marvel Cinematic Universe character Loki — the God of Mischief.
Sadly, last year, Hiddleston hinted that his tenure as Loki was concluded, and someone else would replace him. In an interview with Variety, he said, "I'm a temporary torchbearer. I've always thought that. It's a great role. It's an archetype, the trickster god, the agent of chaos. I'm just here interpreting that for the time being. Loki has been here for centuries and will be here for centuries more, and I'm just stepping into that silhouette for now."
Related: A Guide to the Characters and Actors of Marvel's "Loki" Series
It's still unclear where the future leads Hiddleston. However, we do know that beyond the MCU, the English actor has a collection of amazing movies in his filmography. This article highlights the top 10 best Tom Hiddleston movies for your movie-watching pleasure.
10

Unrelated (2007)
IMDb: 6.7/10 2.7K | Metascore: 74
One of the early works of Tom Hiddleston, "Unrelated," was released before he gained public recognition. And although the work itself didn't gain mainstream recognition, it's part of the foundation upon which Hiddleston's acting reputation is built.
Hiddleston portrayed the character Oakley, a young rebel child out vacationing in Italy with some family friends. His character was once again minimal, but his impact was huge. Hiddleston's character was instrumental to the self-discovery of the protagonist Anne, a woman in her forties.
"Unrelated" is notable for its exploration of interpersonal relationships, complex emotions, and the challenges of finding oneself in the midst of changing dynamics. The film tackles themes such as desire, infidelity, and the contrast between youth and maturity. Joanna Hogg's direction emphasizes a contemplative and introspective atmosphere, allowing the audience to immerse themselves in the character's emotional journeys.
9

Thor: The Dark World (2013)
IMDb: 6.8/10 699K | Popularity: 1515 | Metascore: 54
Thor (Chris Hemsworth) returns to his home realm of Asgard, determined to bring back stability and harmony to the Nine Realms. However, a menacing threat looms over him in the form of Malekith (Christopher Eccleston), an ancient dark elf. The very fabric of the Nine Realms is endangered, and it's up to Thor to confront this ancient adversary and protect the universe from impending darkness. It gets interesting here because to stop elf Malekith, Thor must form an unlikely alliance with a villain — his treacherous brother Loki (Tom Hiddleston).
Related: Thor Movies in Order (How to Watch the Film Series)
Hiddleston recaps his role as Loki, a character we already met in the first installment. Loki is a complex villainous character from the MCU. Tom Hiddleston does a good job of interpreting the character Loki. This perhaps explains why the actor became so renowned after this role.
8

Thor (2011)
IMDb: 7/10 868K | Popularity: 822 | Metascore: 57
Tom Hiddleston portrayed Loki in this first installment. It was the character's first appearance in the MCU, and he was received with love and admiration, which is strange because Loki is a villain. Hiddleston's incredible acting quality made Loki relatable and likable but detestable at the same time.
Thor (Chris Hemsworth) is stripped of his powers and banished from Asgard for a reckless act. In his absence, his brother Loki tries to wrest the throne for himself, which sets the two brothers against themselves.
Although Thor is the main character, Hiddleston's character Loki still managed to steal the show in several scenes.
7

Only Lovers Left Alive (2013)
IMDb: 7.2/10 104K | Popularity: 4028 | Metascore: 79
In this enchanting film, "Only Lovers Left Alive," Tom Hiddleston portrays the brooding and introspective Adam. Adam is a centuries-old vampire immersed in a world of art, music, and existential contemplation.
Set against the backdrop of a decaying Detroit and Tangier, the story follows Adam and his equally immortal lover, Eve (Tilda Swinton), as they navigate their eternal existence.
His performance beautifully depicts the eternal struggles of a being who has seen it all and yet is still searching for meaning and connection.
His portrayal of Adam in this evocative vampire tale cements the film's place among the best Tom Hiddleston movies. The movie leaves a lasting impression on audiences with its haunting beauty and profound exploration of eternal love and the human condition.
6

War Horse (2011)
IMDb: 7.2/10 161K | Popularity: 2321 | Metascore: 72
"War Horse" (2011) is a classic movie on this countdown of the best Tom Hiddleston movies. Hiddleston delivers a memorable performance in a captivating story. Set during World War I, the film follows the extraordinary journey of a young man named Albert (Jeremy Irvine) and his beloved horse, Joey.
Tom Hiddleston portrays Captain Nicholls, a British officer who forms a deep connection with Albert and becomes a crucial part of their intertwined destinies. His undeniable talent and presence mark Hiddleston's portrayal, as he brings to life a compassionate and brave character.
As the narrative unfolds, Hiddleston's role as Captain Nicholls showcases his ability to capture the emotional nuances of a soldier amidst the chaos of war. His performance resonates with authenticity, adding depth and poignancy to the film.
If you need any proof of the actor's versatility, "War House" is your evidence. His portrayal of Captain Nicholls in this epic tale of friendship and resilience contributes to making it one of the best Tom Hiddleston movies, leaving a lasting impact on audiences.
5

Midnight in Paris (2011)
IMDb: 7.7/10 435K | Popularity: 1625 | Metascore: 81
Taking the fifth slot on this list of the best Tom Hiddleston movies is the comedy-fantasy "Midnight in Paris." The film, directed by Woody Allen, takes viewers on a whimsical journey through time and artistic nostalgia.
The story follows Gil Pender (Owen Wilson), a disillusioned screenwriter visiting Paris with his fiancée Inez (Rachel McAdams). Every night at midnight, Gil mysteriously finds himself transported back to the 1920s, a golden era of literature and art. It is during these enchanted moments that he encounters a variety of iconic figures, including F. Scott Fitzgerald, Ernest Hemingway, and the charming and enigmatic Tom Hiddleston as Scott Fitzgerald's friend, F. Scott Fitzgerald.
Hiddleston's portrayal of Fitzgerald's charismatic confidant is a standout in the film. With his impeccable charm and grace, he brings depth to the character and seamlessly immerses himself in the world of 1920s Paris. And though he had a supporting role, his performance enhanced the film's nostalgic atmosphere, adding a layer of intrigue to the story.
Tom Hiddleston demonstrated his ability to bring authenticity and charm to any character — no matter the screen time. With his memorable performance as Fitzgerald's friend, he contributes to making this film one of the best examples of his talent.
4

Thor: Ragnarok (2017)
IMDb: 7.9/10 775K | Popularity: 624 | Metascore: 74
Thor finds himself imprisoned on a distant planet in this thrilling third installment. He must, however, beat time to stop the powerful and ruthless Hela (Cate Blanchett) from annihilating Asgard.
Once again, Hiddleston mesmerizes audiences as Loki, showcasing his acting prowess with a perfect blend of charm and complexity. Hiddleston's magnetic presence and pristine interpretation of Loki in "Thor: Ragnarok" further solidify his mastery of the character.
As Thor's reluctant ally, Loki navigates a delicate balance between loyalty and self-interest, enthralling viewers.
The chemistry between Hiddleston and Hemsworth adds an extra layer of enjoyment, enhancing the overall experience.
Characteristically, his portrayal of Loki brings depth and intrigue to the story, making it an essential entry in any list of the best Tom Hiddleston movies.
3

The Avengers (2012)
IMDb: 8/10 1.4M | Popularity: 476 | Metascore: 69
This action sci-fi brings together some of the popular MCU superheroes in a bid to save the world from impending doom.
Loki, the adopted brother of Thor, returns with a sinister plan to conquer Earth and subjugate humanity. With his cunning intellect and manipulative nature, Hiddleston's portrayal of Loki shines as he becomes the primary catalyst for the team of superheroes to unite and face this formidable threat.
Hiddleston's performance captivates audiences with his portrayal of Loki's complex emotions. He effortlessly embodies the character's mix of charm, arrogance, and vulnerability, making Loki a captivating and multi-dimensional antagonist.
As the Avengers face off against Loki and his malevolent intentions, Hiddleston's portrayal amplifies the tension and raises the stakes. His charismatic presence and ability to command the screen make Loki an unforgettable character in the superhero genre.
His portrayal of Loki in this action-packed blockbuster undoubtedly ranks among the best Tom Hiddleston movies, leaving a lasting impression on audiences worldwide.
2

Avengers: Infinity War (2018)
IMDb: 8.4/10 1.1M | Popularity: 195 | Top 250: #63 | Metascore: 68
Thanos is hellbent on destroying the universe. The Avengers must do whatever it takes to defeat him.
Hiddleston's performance brilliantly captures Loki's inner conflict as he grapples with his loyalties and choices amidst the impending doom.
As the Avengers assemble to confront Thanos, Hiddleston's character Loki adds depth and complexity to the narrative. His on-screen presence and the tension he brings to the story heighten the stakes, leaving audiences captivated and eager to see how Loki's role will unfold in the battle against ultimate destruction. Loki dies quite early in the film. Perhaps the creators of the film thought to sacrifice Loki rather than watch him return to being a villain.
"Avengers: Infinity War" deserves its top spot on this best Tom Hiddleston movies list. Similarly, Hiddleston deserves his flowers for his contribution to the success of the film.
1

Avengers: Endgame (2019)
IMDb: 8.4/10 1.2M | Popularity: 107 | Top 250: #78 | Metascore: 78
In this monumental film, Tom Hiddleston returns to portray the enigmatic Loki, delivering a captivating performance filled with depth and intrigue.
The Avengers embark on a daring time-travel mission. However, their journey takes an unexpected turn as they are abruptly transported into the midst of the legendary Battle of New York, previously witnessed in "The Avengers" (2012).
Related: Marvel Movies In Order: How To Watch MCU Chronologically
In an unforeseen twist, Loki seizes a golden opportunity amidst the chaos, making a daring escape with the powerful Tesseract. This pivotal moment gives rise to an alternate timeline, branching off from the main narrative and paving the way for new and divergent possibilities.
This clever twist allows Loki to defy his fate and continue his adventures beyond his apparent demise in "Avengers: Infinity War." The inclusion of Loki's alternate timeline not only adds an intriguing layer to the film but also sets the stage for the highly anticipated Disney+ series "Loki," making "Avengers: Endgame" one of the best Tom Hiddleston movies with its unexpected developments and the character's continued journey.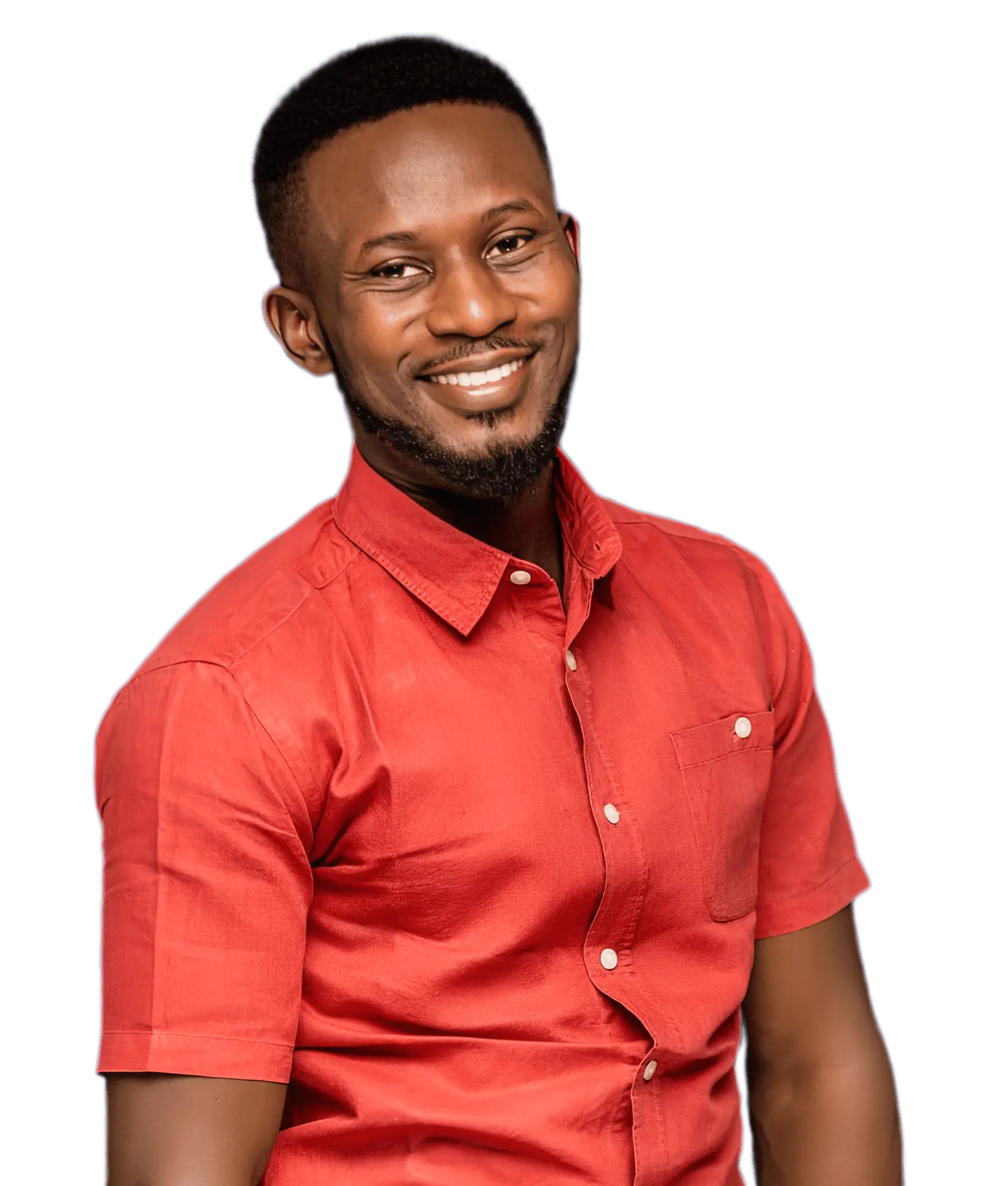 Professional SEO writer & editor with 8+ years of print journalism and writing experience across different platforms — blogs, website, eBooks and social media. His writing experience also cuts across industries like IT, fashion, education management, real estate, consulting and entertainment.