Undoubtedly, Al Pacino claims the top spot among Hollywood's greatest dramatic actors of all time.
Spanning over five remarkable decades, Pacino's illustrious career has been marked by his delivery of iconic performances, leading him to garner multiple Emmy and Tony Awards, in addition to an Oscar for Best Actor.
Related: Top 10 Richest Actors in the World [2022]
In the gangster movie genre, Pacino stands tall alongside legends like Robert De Niro and Joe Pesci.
Pacino's breakthrough as Michael Corleone made him the ultimate choice for crime-related narratives, excelling in roles on both sides of the law in iconic crime dramas. His filmography boasts a consistent pattern of partnering with acclaimed directors like Francis Ford Coppola, Michael Mann, and Sidney Lumet, ensuring a continuous elevation of the art of storytelling in his chosen projects.
Despite having received a modest number of wins, Pacino's impact on the silver screen remains immeasurable, with an impressive tally of nine Academy Award nominations to his credit.
Whether playing a frenzied detective or the Devil himself, Pacino's frenetic performances have defined many culturally significant films, including The Godfather, Scarface, and Heat.
Let's now delve into the captivating realm of Al Pacino's filmography as we embark on the task of ranking his top 10 movies based on viewers' preferences.
10

Donnie Brasco (1997)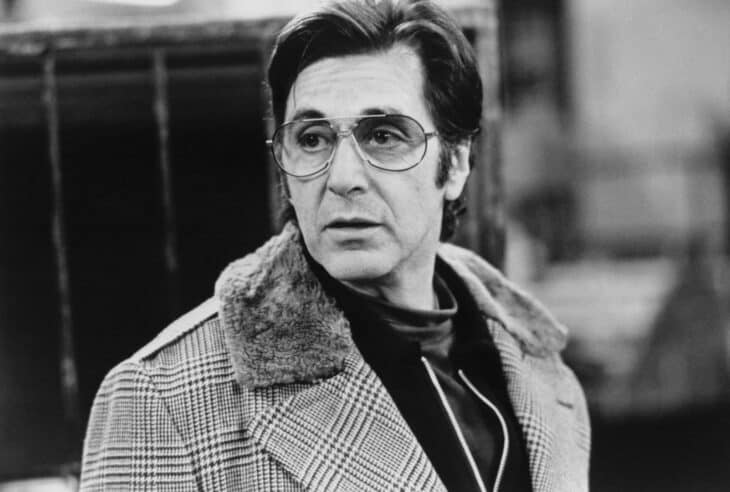 IMDb: 7.7/10 317K | Popularity: 2331 | Metascore: 76
Ranked among the best Al Pacino movies, "Donnie Brasco" (1997) is a gripping crime drama.
Pacino portrays the seasoned mobster Lefty Ruggiero, who becomes intertwined with an undercover FBI agent, played by Johnny Depp.
Together, they navigate the treacherous world of the Mafia, blurring the lines of loyalty and betrayal.
Related: Complete Johnny Depp Movies List [Ranked Guide]
Pacino's performance is intense and captivating, bringing depth and vulnerability to the character of Ruggiero.
With his trademark intensity, Pacino delivers a powerhouse performance, showcasing his undeniable talent and adding another memorable role to his illustrious career.
9

The Insider (1999)
IMDb: 7.8/10 175K | Popularity: 2741 | Metascore: 84
At number nine on our list of the best Al Pacino movies is the 1999 thriller, "The Insider." In this intense drama, Pacino plays Lowell Bergman, a seasoned journalist.
The story revolves around a whistleblower from the tobacco industry, Jeffrey Wigand, brilliantly portrayed by Russell Crowe.
Pacino's character, Bergman, becomes entangled in a high-stakes battle between corporate interests and journalistic integrity.
With tensions escalating, Pacino unleashes his trademark intensity, mesmerizing viewers as he relentlessly pursues the truth.
With its riveting plot and Pacino's compelling performance, "The Insider" stands as a must-watch in Pacino's filmography.
8

The Irishman (2019)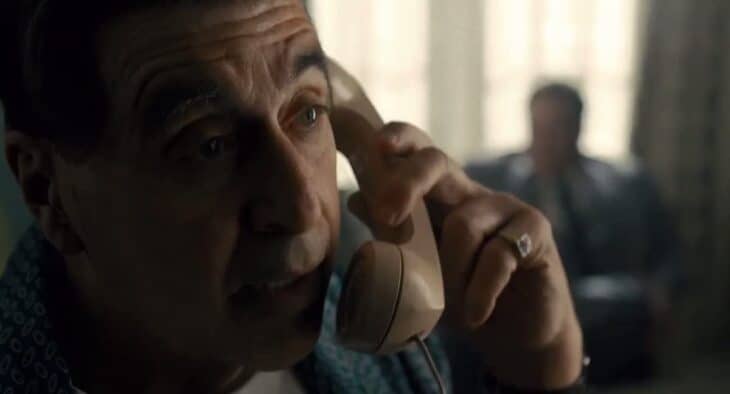 IMDb: 7.8/10 404K | Popularity: 233 | Metascore: 94
Ranked at number 8 on our list of the finest Al Pacino movies, we have the recent gem, "The Irishman."
In this flick, Pacino takes on the role of Jimmy Hoffa, a mighty union leader with a magnetic presence.
Helmed by the iconic Martin Scorsese, "The Irishman" delivers a gripping narrative that weaves together organized crime and its intricate ties to politics.
Pacino shines brightly as Hoffa, capturing his charisma, ambition, and eventual downfall.
Fueled by Scorsese's distinctive style and an extraordinary ensemble including Robert De Niro and Joe Pesci, "The Irishman" pulls you into a captivating realm of loyalty, betrayal, and life-altering choices.
Pacino's performance adds another layer of brilliance to this already mind-blowing film.
7

Carlito's Way (1993)
IMDb: 7.9/10 224K | Popularity: 2213 | Metascore: 66
In this thrilling crime drama, Pacino portrays the charismatic Carlito Brigante, a reformed drug lord.
Upon his release from prison, Carlito seeks redemption and a fresh start. However, his past and the allure of the underworld prove hard to resist.
Pacino shines in his role, infusing Carlito with a blend of charm, intensity, and street-smart swagger.
As he navigates the treacherous streets of 1970s New York, viewers are captivated by Pacino's magnetic presence and his ability to convey the complexity of Carlito's character.
Directed by Brian De Palma, "Carlito's Way" mesmerizes with its gripping plot, intense action, and Pacino's standout performance, solidifying him as one of the greatest actors of our time.
6

Dog Day Afternoon (1975)
IMDb: 8/10 264K | Popularity: 1344 | Metascore: 86
Pacino shines as Sonny Wortzik, a desperate man who, along with his partner, attempts a bank robbery gone awry.
"Dog Day Afternoon" (1975) delivers gripping intensity — based on a true story that'll keep you on the edge of your seat.
Pacino's character grapples with the consequences of his actions, creating a gripping and suspenseful experience.
"Dog Day Afternoon" firmly secures its position as a classic in Pacino's filmography, thanks to its raw emotion, suspenseful twists, and Pacino's captivating performance.
Don't miss this captivating tale of desperation and the human spirit.
5

Scent of a Woman (1992)
IMDb: 8/10 310K | Popularity: 745 | Metascore: 59
Considered among the best Al Pacino movies, "Scent of a Woman" (1992) takes its place.
Pacino plays Lieutenant Colonel Frank Slade, a blind and retired Army officer.
The film follows the journey of a young student, Charlie Simms, who becomes Slade's caretaker over a Thanksgiving weekend.
Slade's larger-than-life presence and unwavering spirit truly make him an exciting character in the film. As they embark on adventures together, Slade teaches Simms valuable life lessons and helps him find his own voice.
With its heartfelt story, memorable performances, and Pacino's remarkable portrayal, "Scent of a Woman" stands as a beloved classic in Pacino's filmography.
4

Heat (1995)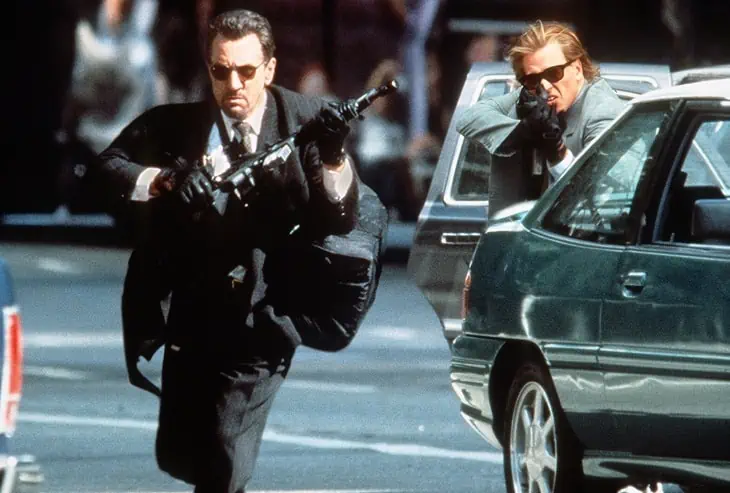 IMDb: 8.3/10 676K | Popularity: 57 | Top 250: #109 | Metascore: 76
In this 1995 crime thriller, Pacino portrays Vincent Hanna. He is a seasoned and relentless detective. He's on the hunt for a crew of skilled bank robbers. They are led by Robert De Niro's character, Neil McCauley.
Related: 10 Best Movie Remakes of All Time, Ranked by Viewers
As the story unfolds, Pacino's intense and charismatic presence drives the cat-and-mouse dynamic. It's between Hanna and McCauley. The tension reaches its boiling point.
The film is directed by Michael Mann. It showcases Pacino's trademark energy. It delivers intense confrontations between the two iconic actors.
"Heat" is an engrossing masterpiece. It combines action, suspense, and the complex moralities of its characters. This makes it an absolute must-watch. It's for any Pacino fan or crime movie enthusiast.
3

Scarface (1983)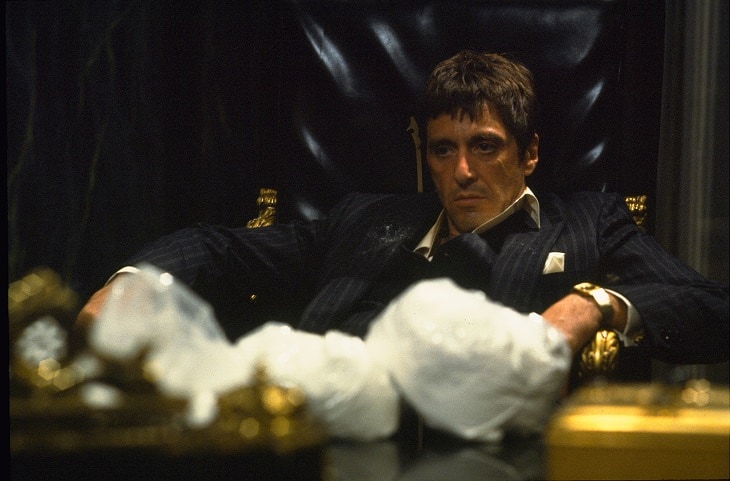 IMDb: 8.3/10 866K | Popularity: 353 | Top 250: #106 | Metascore: 65
Claiming the number three spot on our list of the best Al Pacino movies is the evergreen crime drama, "Scarface."
In this absorbing storyline, Pacino plays the unforgettable character Tony Montana — a Cuban immigrant who rises from rags to riches in the drug trade.
Related: 10 Best Crime Movies of All Time, Ranked by Viewers
Tony's larger-than-life personality and insatiable hunger for power define Pacino's electric performance.
As we witness Tony's ruthless ascent and eventual downfall, Pacino's intensity and raw energy keep us on the edge of our seats.
At the core of "Scarface," Pacino's commanding presence fuels a gritty depiction of the criminal underworld's dark underbelly. With its quotable lines and explosive action, this film has become a cult classic.
Similarly, Pacino's embodiment of Tony Montana remains one of his most memorable roles to date.
2

The Godfather Part II (1974)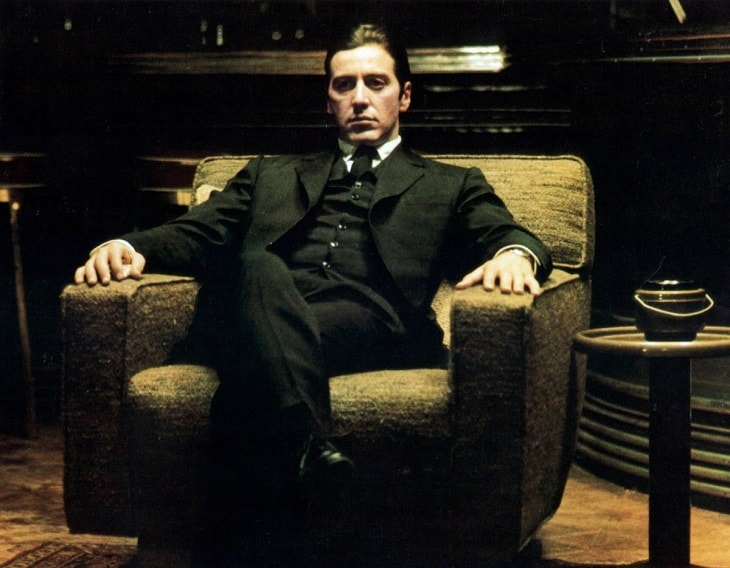 IMDb: 9/10 1.3M | Popularity: 260 | Top 250: #4 | Metascore: 90
Taking the second position on our countdown is "The Godfather Part II," an undeniable masterpiece in the realm of cinema. This legendary crime saga holds the prestigious distinction of being ranked as the fourth-highest-rated movie of all time on IMDb.
Pacino reprises his role in the first installment as Michael Corleone, the heir to a powerful mafia family.
Related: The Godfather Movies in Order
In a brilliant narrative structure, the film weaves together two parallel storylines. One brilliantly portrays Michael's ascension to power, while the other delves deep into his father's enigmatic past.
As Michael grapples with the burdens of leadership, Pacino portrays his character with a captivating blend of intensity and vulnerability.
The film's narrative weaves a complex web of family dynamics, loyalty, and the moral complexities of the criminal underworld.
Brace yourself for impact!
You're about to be inducted into the fanatic world of movie lovers who think this masterpiece is timeless.
1

The Godfather (1972)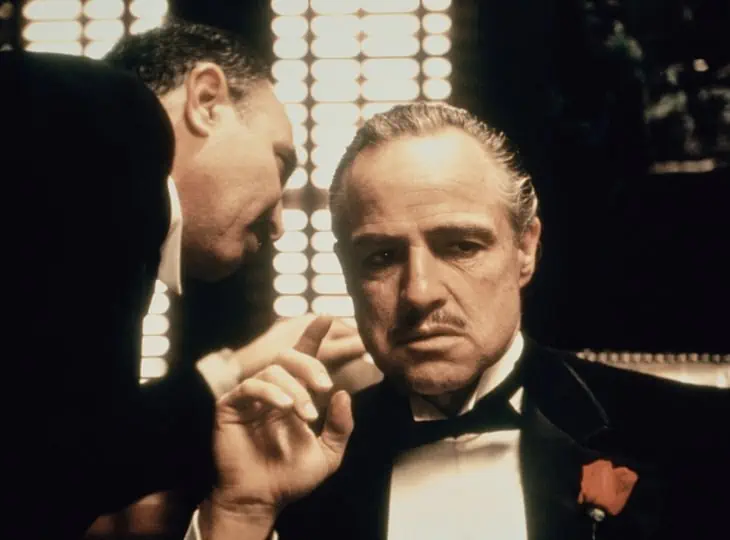 IMDb: 9.2/10 1.9M | Popularity: 58 | Top 250: #2 | Metascore: 100
Claiming the crown of the best Al Pacino movies is the iconic masterpiece, "The Godfather." This cinematic gem proudly holds the esteemed distinction of being the second-highest-rated movie of all time on IMDb's rankings.

In this legendary film, Pacino shines in his unforgettable role as Michael Corleone, the reluctant heir to a powerful mafia dynasty.

As the story progresses, we are captivated by Michael's extraordinary journey, witnessing his evolution from a war hero to an astute and strategic leader.

Immersing us in a world of family, loyalty, and the morally complex underworld of organized crime, "The Godfather" enthralls us with its gripping narrative, stellar ensemble cast, and masterful direction by Francis Ford Coppola.

Pacino's performance is a true standout, showcasing his talent and range as he navigates the intricate web of power and deceit.

"The Godfather" remains an eternal classic, ceaselessly captivating audiences without fail.
More Movie Recommendations on BuddyTV
BuddyTV is your one-stop home for all things related to movies. For up-to-date information about your favorite actor list of movies, check out BuddyTV today.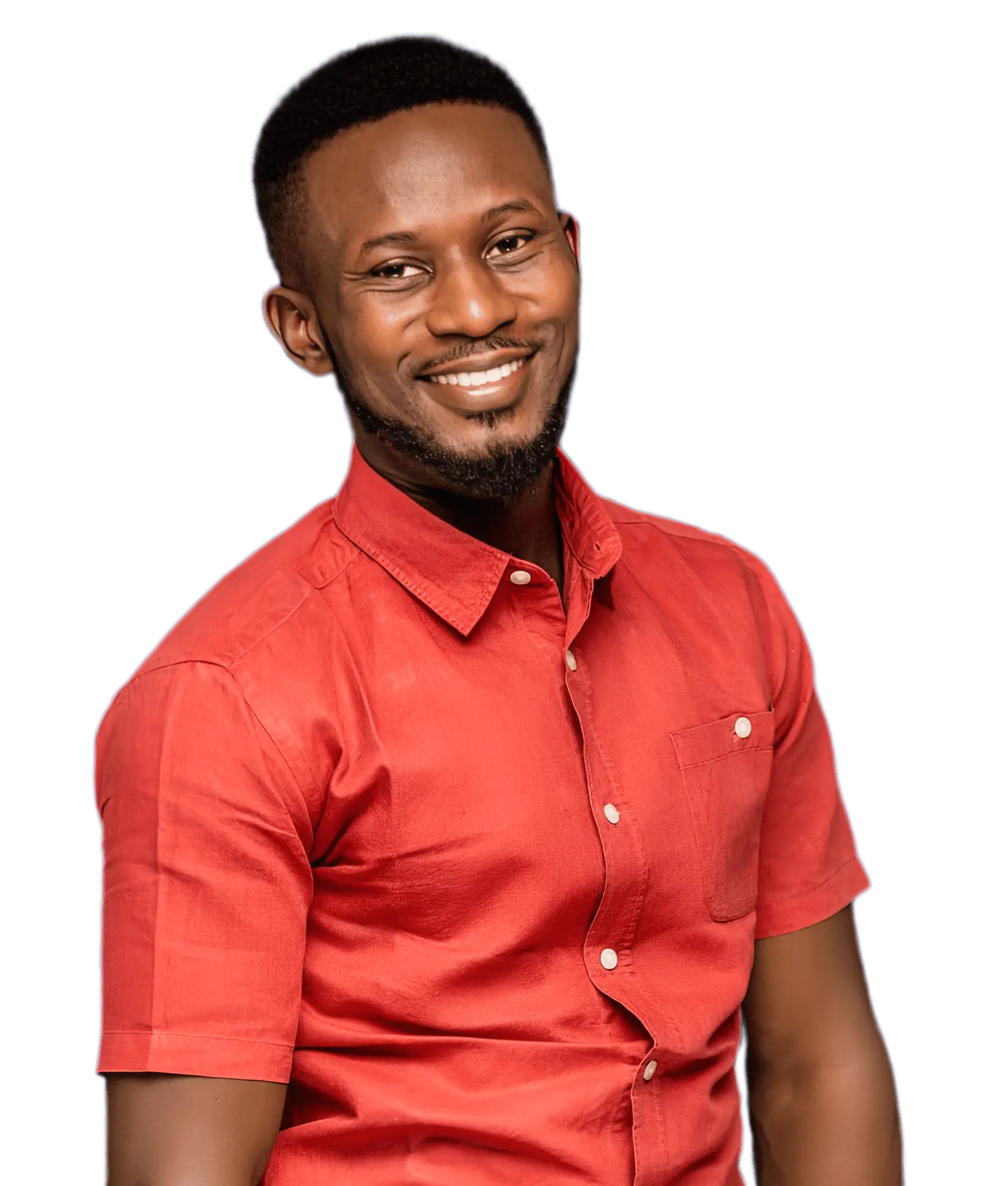 Professional SEO writer & editor with 8+ years of print journalism and writing experience across different platforms — blogs, website, eBooks and social media. His writing experience also cuts across industries like IT, fashion, education management, real estate, consulting and entertainment.